Crock Pot Hard Cider BBQ Chicken Wings
This recipe for Crock Pot Hard Cider BBQ Chicken Wings is packed full of flavor and the easiest, most effortless party appetizer or dinner you can possibly make!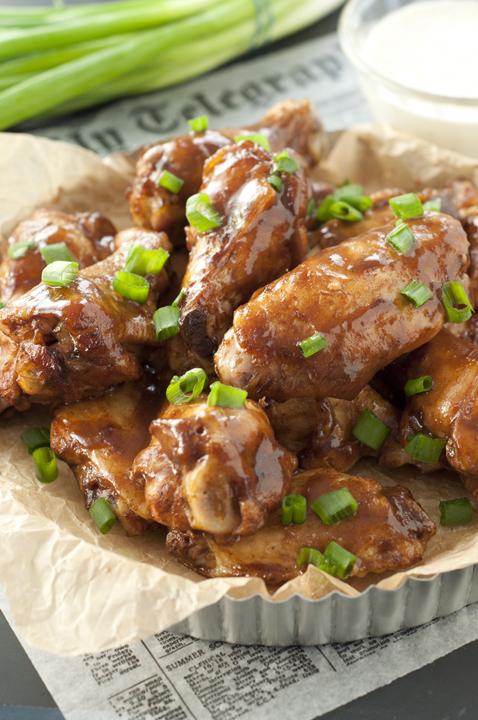 Happy Friday to all!  This first week of May just flew by for me.  I was in Toronto last weekend with my hubby to see a concert that was on Monday.  I think my days are thrown off this week from having Monday off…not complaining, though!
So I have thought about making chicken wings in my slow cooker for some time now and I finally found the excuse to do it.  I love my slow cooker recipes!  I just recently discovered the new KC Masterpiece BBQ Sauce Mix & Dry Rub and used it in these Crock Pot Hard Cider BBQ Chicken Wings.  The results were unbelievably amazing and it couldn't have made my life any easier!  I love how easy these KC Masterpiece sauce mixes are going to make my summer BBQ's this year.  What I enjoy most about the mixes is that they give you the ability to customize them specifically to your liking and make it your own.  You can mix them with your liquid of choice and choose what your family would like the most – water, juice, beer, cider, soda, bourbon – the possibilities are endless.  Also, you can make a BBQ sauce, marinade, dip or dry rub with these mixes!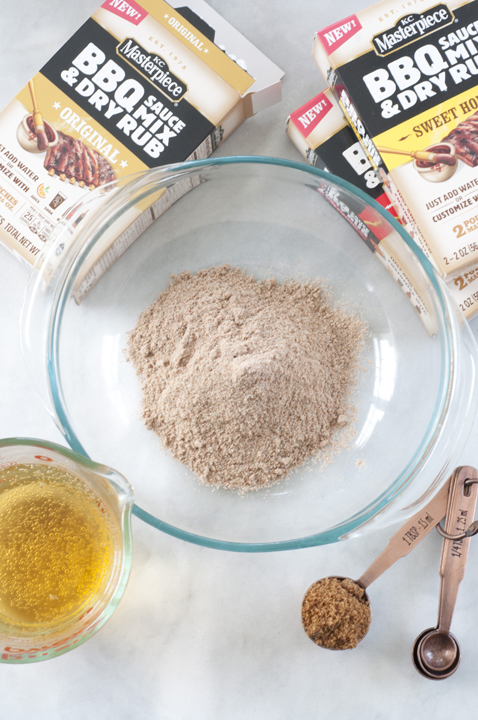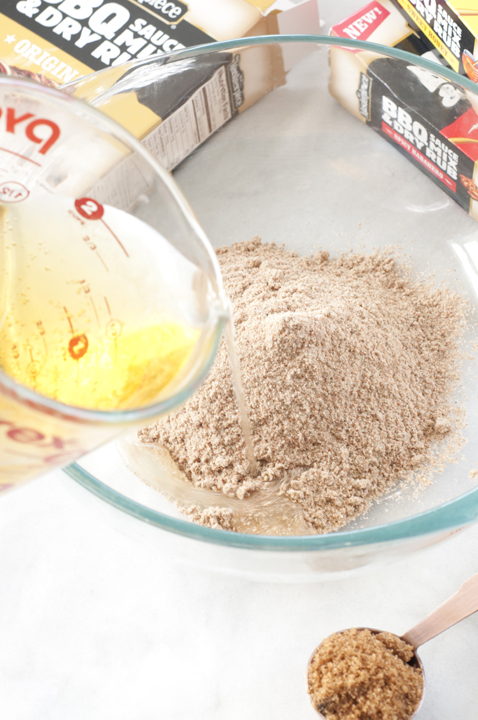 I chose to make a BBQ sauce and mix mine with hard cider for the perfect sauce to go with these wings…and, let's be honest, I have been longing for an excuse to cook something up with one of my favorite beverages.  I love the hint of sweetness and apple taste that the cider gave the sauce while not being over-powering at all.  The KC Masterpiece BBQ Sauce Mix & Dry Rubs come in three flavors: Original, Sweet Honey, and Spicy Habanero (for all you hardcore BBQ people).  I would totally have picked the Spicy Habanero for these wings but my hubby, bless his heart, hates spicy food!  I think the original is perfect to use if you're serving these wings at a party because even people who don't like spicy food will go for these and you will accommodate everyone.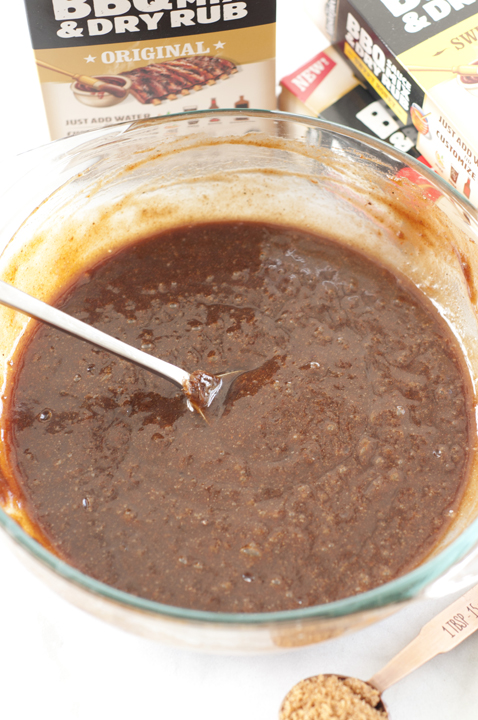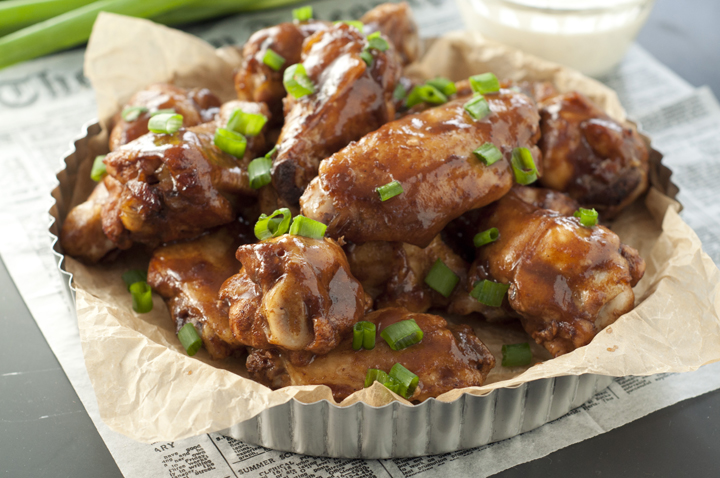 I love these Crock Pot Hard Cider BBQ Chicken Wings because not only would they be the perfect addition to your summer backyard barbeque or family meal, but they are actually good for year 'round entertaining.  Being cooked in the crock pot, you can even make these babies when it's too cold outside to grill.  They would be great for any holiday gathering or for game day food!  They are cooked absolutely perfectly and soaked in all that sweet BBQ flavor for hours on end to the point where the meat is super tender and juicy.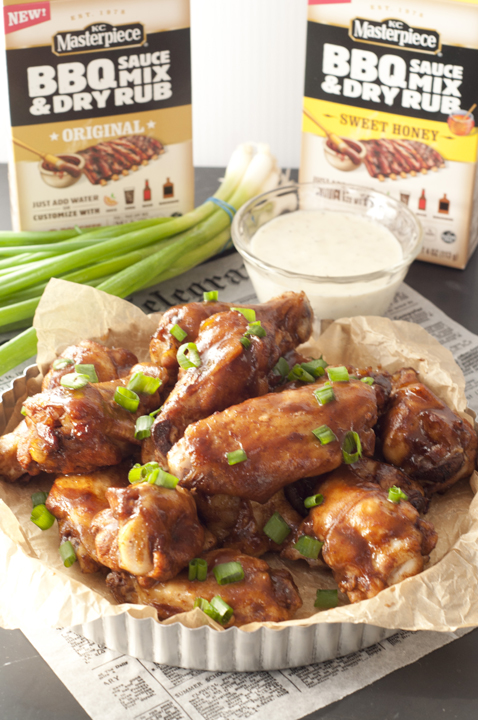 I've said it a million times before how I am anti-deep frying because I'm freaked out by hot splattering oil going everywhere (and heart disease – ha, ha) but these wings require absolutely no hot oil and no deep frying.  You can just throw everything into a slow cooker and make it do all of the cooking for you.  It's that easy!  Serve these as your main course with some rice on the side or as an appetizer with ranch or blue cheese dressing to dip them in.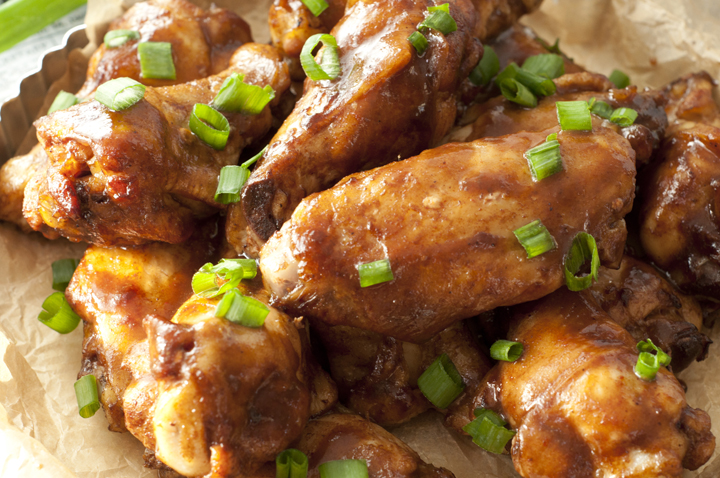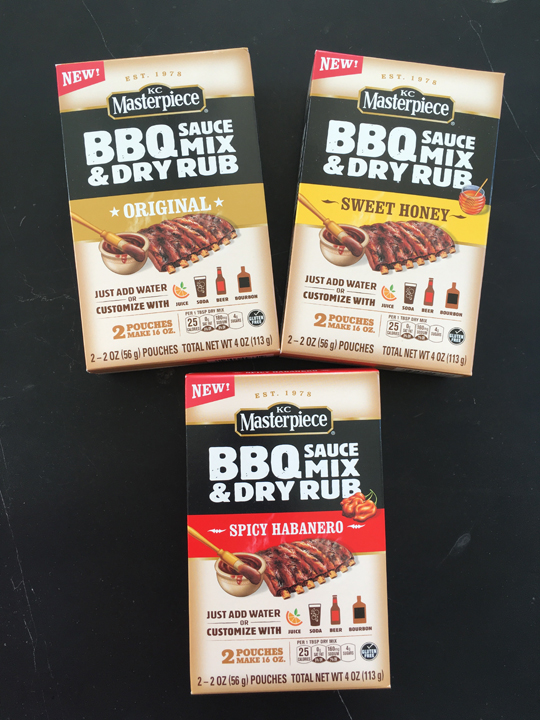 I encourage you to give KC Masterpiece Homemade BBQ Sauce Mix & Dry Rub a go sometime and I have a feeling you will never look back once you try them.  They are great to have on hand when you are in need of a quick sauce or marinade for your meat!  Their sauce was actually created in Kansas City where people are known for their barbeque, so you KNOW it's good stuff!  Oh, and a little bonus for a lot of you out there – all KC Masterpiece barbecue sauce and marinade varieties are gluten free, except for Caribbean Jerk marinade and Honey Teriyaki marinade.  Make sure you try out these Crock Pot Hard Cider BBQ Chicken Wings and head on over to visit the KC Masterpiece website for recipes tips and more!
Crock Pot Hard Cider BBQ Chicken Wings
Prep time:
Cook time:
Total time:
This recipe for Crock Pot Hard Cider BBQ Chicken Wings is packed full of flavor and the easiest, most effortless party appetizer or dinner you can possibly make!
Ingredients
3 pounds chicken wings (thawed if frozen)
1 and ¾ cup hard apple cider (this was exactly one bottle)
1 Tbsp brown sugar, plus more for sprinkling before broiling wings
Scallions and Ranch or Blue cheese dressing, for serving (optional)
*Use a bottle of your other favorite BBQ sauce if you can't find KC Masterpiece
Instructions
Spray your 4 - 6 quart slow cooker/crock pot with non-stick cooking spray.
In a medium bowl, mix the two pouches of KC Masterpiece's BBQ Sauce Mix & Dry Rub with the hard cider until completely combined and no lumps remain.
Mix in brown sugar. Let sauce rest for at least 15 minutes to thicken.
Add the chicken wings and BBQ sauce mixture to the crock pot. Stir to coat the chicken wings with the sauce.
Cover and cook on high for 3-4 hours or low for 6-7 hours. You want the chicken to no longer be pink inside.
Preheat your oven to broil. Line a baking tray with parchment paper, foil or silicone baking mat.
Remove the wings from the slow cooker and place on the tray in a single layer.
Brush the wings using a basting brush with the leftover barbecue sauce from the crock pot and sprinkle with some brown sugar.
Put in your oven under your broiler for 8 to 10 minutes to crisp them up, flipping them over halfway through.
Serve immediately garnished with scallions, and ranch/blue cheese dressing for dipping, if desired. You can also place chicken wings back in crock pot and set to "warm" and keep the wings in the crock pot until you are ready to serve or for keeping warm at a party. Enjoy!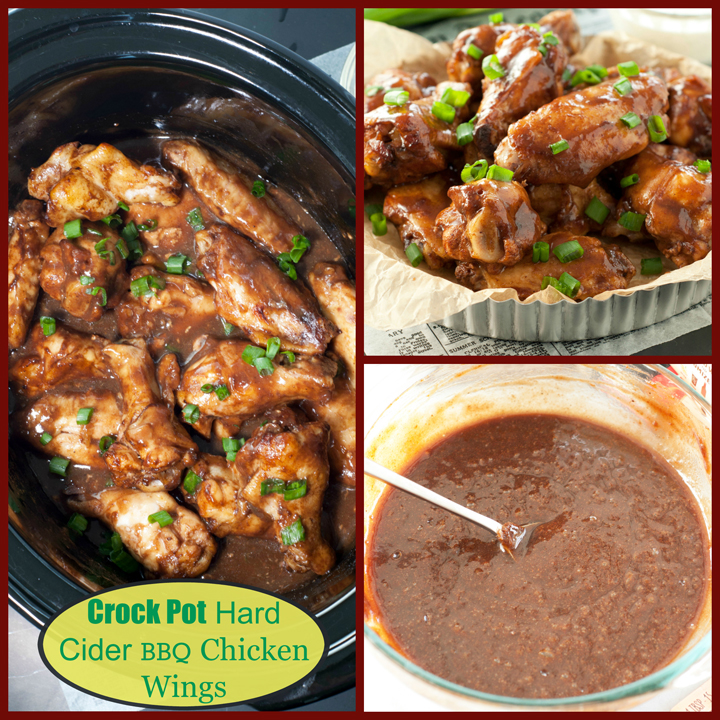 This is a sponsored conversation written by me on behalf of KC Masterpiece. The opinions and text are all mine.