Banana Pancakes
Banana Pancakes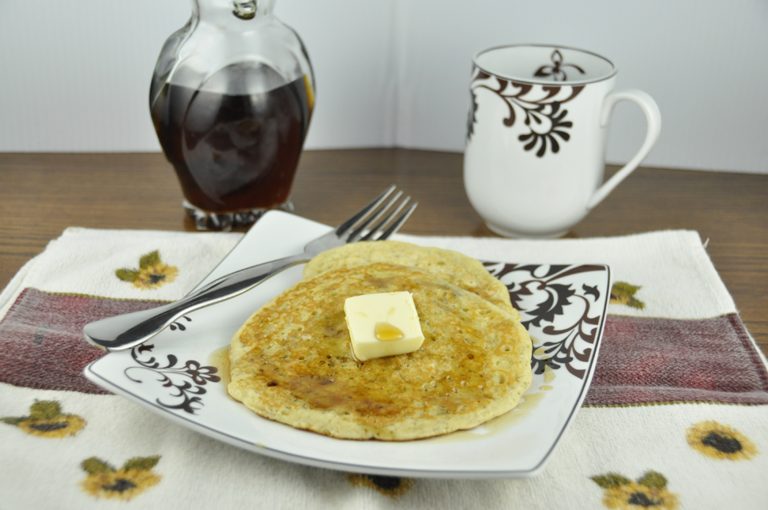 Signs I'm turning 30 soon (as in this coming Sunday!) I actually started getting serious about eating more than one vegetable per year.  I have been drinking smoothies with spinach in them (OMG!) and eating banana panckes.
I'm working out on a regular basis….!  I think this can be referred to as a mid-life crisis. I think I'll call it the "30 crisis". I haven't cried over turning another year older since my 25th birthday, but I think this one might warrant a couple tears…maybe.  Hey, no one ever said turning 30 was easy!  I've been convincing myself for a while now that I'm already 30 so when the day comes it won't be a total shock.  I hope my plan works 🙂
Did everyone have a good New Year's celebration?  Not to brag, but Mr. Wishes and I threw the party of the century.  We threw a combined 30th birthday/New Year's Eve party.
This holiday party was our first real party in our new house and we wanted to make it memorable….and memorable it was.  We kept the lights down low and had all multi-color LED glow cups to light up the night!
We also had LED lights hanging throughout the house to accent each room.  We even did a complete home makeover of the basement and turned it into a "club like" setting with dance music and glowing lights.  When the lights go down and the disco ball lights come on, then you KNOW it's a party!
It was pretty awesome and can't wait to do it again in the future now that this one was a success.  What fun it was to celebrate with our closest friends and siblings and to have everyone together in one place to ring in the New Year and help me celebrate the big 3-0.  Maybe turning 30 isn't so bad after all!
I made these pancakes a few weeks ago.  Mr. Wishes and I don't normally eat breakfast but we were both home on a Saturday with no real plans at all so I decided to make a special homemade breakfast for the first time in an embarrassingly long amount of time.  The pancakes turned out very fluffy, tender, and had the perfect amount of chunky banana in them.  If you're feeling like a little more excitement, throw in some chopped walnuts or mini chocolate chips!  These would be great for breakfast, brunch, or "brinner"!
2 cups flour
2 teaspoons baking powder
1 and 1/2 teaspoons baking soda
1/2 teaspoon salt
3 Tablespoons sugar
2 eggs, slightly beaten
4 Tablespoons melted butter, cooled & divided
2 cups milk
2 bananas, mashed to desired consistency
Maple syrup for topping
Heat a large skillet over medium heat (or use a griddle). Whisk together flour, baking powder, baking soda, salt, and sugar in a large bowl then make a well in the center. In a separate bowl, whisk together eggs, 2 Tablespoons melted butter, and milk. Pour wet ingredients into dry ingredients then whisk until just combined. Fold in bananas.
Brush pre-heated skillet with a bit of remaining melted butter, then pour a scant 1/4 cup batter to form each pancake. When bubbles appear all over the top of each pancake, flip then cook until golden brown. Remove to a plate and very loosely cover with foil to keep warm. Repeat with remaining batter then serve with warm maple syrup.