Tomato Tortellini Soup recipe is delicious for fall or winter and so filling! This simple soup is a favorite in our house!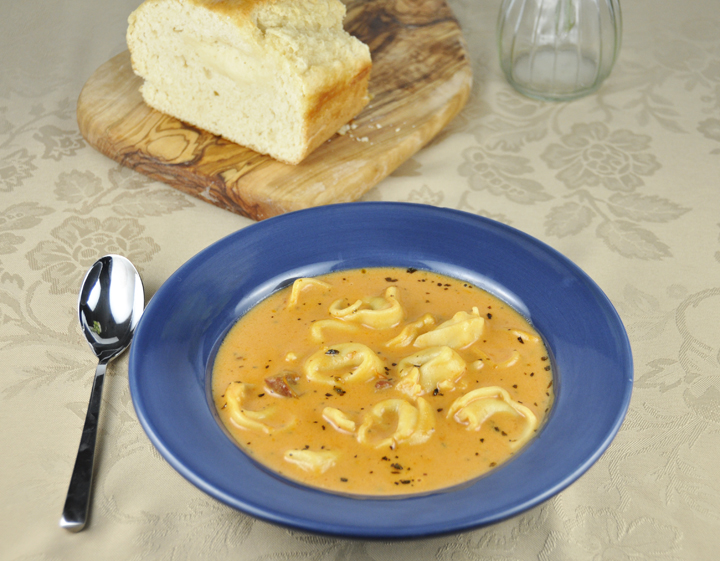 You guys – this Tomato Tortellini Soup is the easiest soup recipe ever!
Leave it to me to post a soup recipe when the weather is just getting warmer, but really I think that soup is good any time of the year.  This soup was quick to make and delicious overall.  You can substitute canned diced tomatoes for the sun-dried if you are not big on sun-dried tomatoes. You can also leave them out! Also, I used a bag of frozen tortellini instead of smaller refrigerated package to give it some additional heft but you can do whatever you like best.  Serve this soup with sliced Italian bread or beer bread (like I did!).  I will be adding this to my recipe rotation. If you're looking for another quick and easy soup recipe, try this 20 Minute Cheesy Chicken Enchilada Soup.