15+ Perfect Game Day Snacks
15+ Perfect Game Day Snacks for your next sports or football party! It's all about the yummy, cheesy appetizer recipes when watching the game!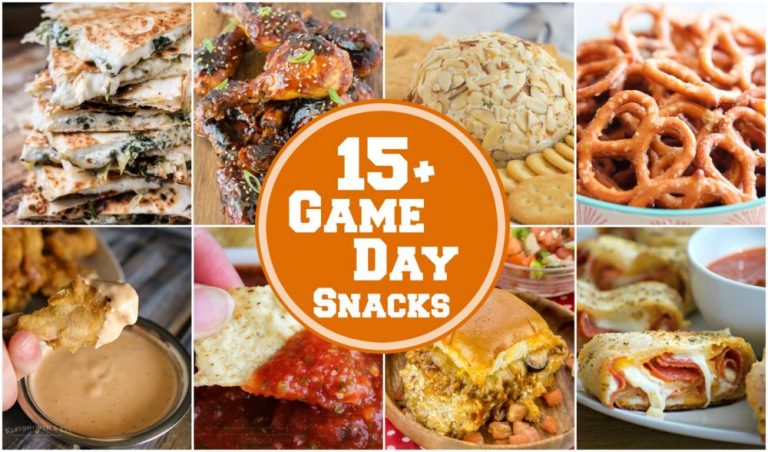 I can't believe it's the end of September already! Where did this entire month go?! The weather has been so warm here that I have kind of forgotten it's football season. Mr. Wishes and I don't watch football at all and we tend to make Sundays our "fundays" and eat Game Day Snacks.
We try to go downtown and take a walk or eat at one of our favorite cafes. If the weather is nice, we will sometimes to go the canal and just sit on a bench and talk or grab a good coffee at Starbucks, etc. I may not love football, but I do love the food. These 15+ Perfect Game Day Snacks can get me to sit down and watch a game any day of the week!
If you're looking for cheese, you've come to the right place. As I'm scrolling through this post, I feel like all I'm seeing is beautiful stretchy cheese shots. Believe it or not, my contribution to this roundup is a healthy option.
Mark this day down in history because it will probably never happen again! I just knew that most options would be loaded with fat and calories (not that there's anything wrong with that), and wanted to give a lighter option with my hummus tostadas. Have a great rest of your week!
Spinach Artichoke Stuffed Cheese Bread
Pine Nut Hummus Pico de Gallo Tostadas
Baked Honey Soy Chicken Drumsticks
 Chocolate Chip Cookie Dough Dip
Sausage Stuffed Cherry Peppers