Happy Friday, everyone!  If you are still reading my blog after I talked about how much I'm looking forward to Christmas in my last post, then I thank you for sticking with me 🙂  If you didn't already love me before, you might just love me now for this cookie recipe I'm sharing with you today.  These cookies are basically an oreo cheesecake, but in cookie form.  They are delightful in every way possible!
Oreos and cream cheese go so well together.  The best part about this whole thing, in my opinion, is the dough being egg-less….this means you can eat as much raw cookie dough as you want (not that eggs in raw cookie dough has ever stopped me before!). The downside to this is the egg-free dough makes me skeptical that they will even make it to the oven in the first place.  Eggs or not..I am a total batter eater.  I have never been sick in all of my 29 years from raw eggs, so why stop now? (Oh no, I probably should have not said that!)
Try these out and come back and tell me how much you loved them.  I truly believe you really can't go wrong with cookie-covered cookies 🙂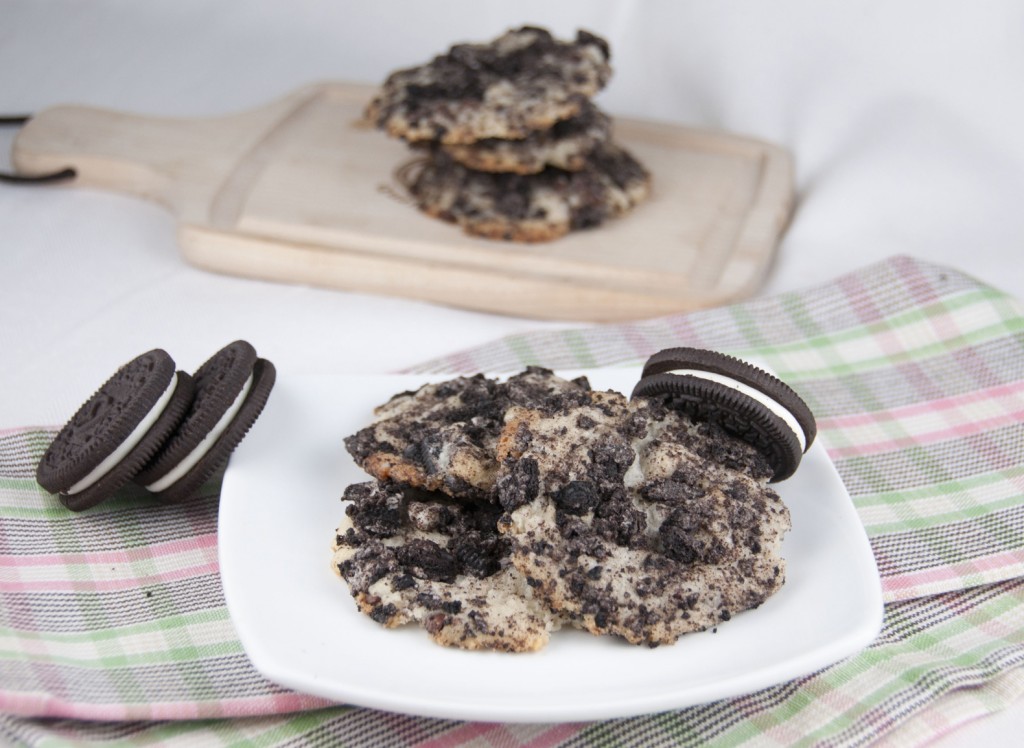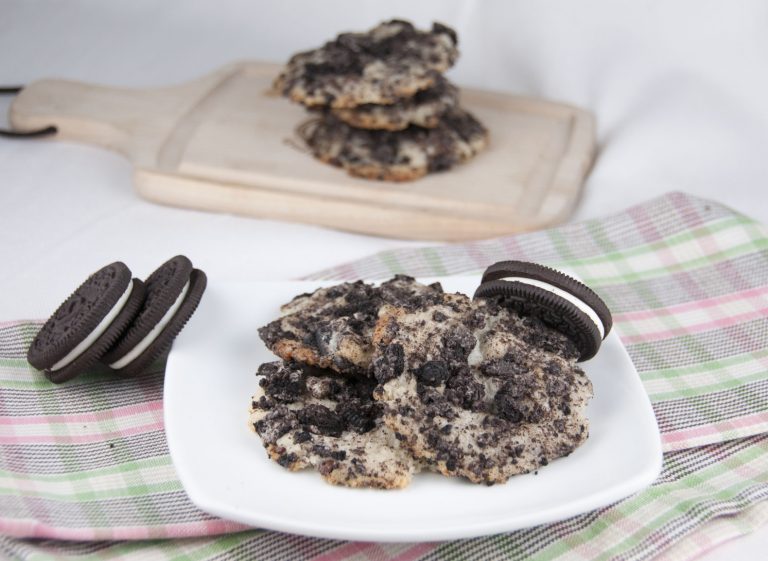 INGREDIENTS:
½ cup unsalted butter, at room temperature
3 ounces cream cheese, at room temperature
1 cup granulated sugar
1 teaspoon vanilla extract
1 cup all-purpose flour
½ cup mini chocolate chips
1 cup Oreo cookie crumbs
DIRECTIONS:
Preheat oven to 375 degrees F. Line a baking sheet with parchment paper and set aside (do this to help prevent too much spreading in the oven).
In a mixing bowl, cream together the butter and cream cheese on medium speed until smooth and well-combined.
Add the sugar and vanilla extract and mix until the ingredients are well-combined. Add the flour and mix on low until the flour is incorporated. Stir in the mini chocolate chips with a rubber spatula.
Place the Oreo cookie crumbs in a small bowl. Scoop the cookies into about 1½ to 2″ balls and then roll in the cookie crumbs. Place the cookie balls on the baking sheet. Bake for 12 to 15 minutes, or until the edges are golden and the tops are slightly puffed. The cookies will be crispy on the edges and softer in the center.
Cool on the pan for 2 minutes before transferring to a wire rack to cool completely. Store in an airtight container.
Recipe source: tastykitchen.com
- Craving more?
Sign up for the Wishes & Dishes Newsletter
for a fresh serving of content delivered every week to your inbox! And stay in touch on
Facebook
,
Twitter
,
Pinterest
and
Instagram
for all of the latest updates!