Traditional Amish Mashed Potatoes
Traditional, creamy Amish Mashed Potatoes will be your favorite mashed potatoes ever and best Thanksgiving dinner side dish! The browned butter makes all the difference and these are so full of flavor!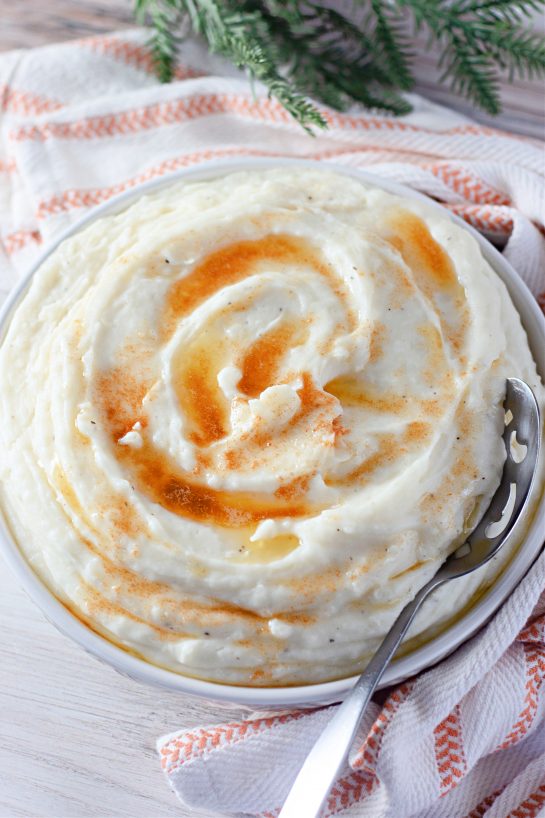 Creamy mashed potatoes are a staple of many Thanksgiving gatherings, as they should be. Let's all agree that there's nothing better than a big bowl of fluffy mashed potatoes smothered in butter and gravy on the holiday table. I could make a meal out of these bad boys. The Amish do everything like a boss and these Amish Mashed Potatoes are no exception.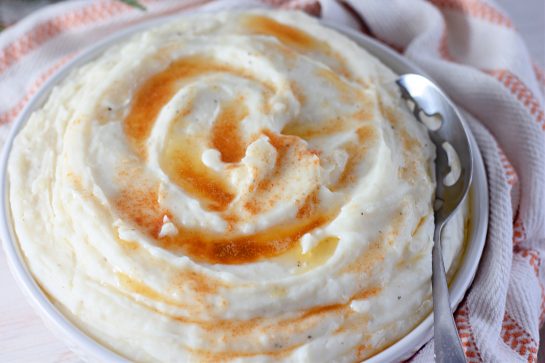 You might be wondering why an Italian girl is over here posting a recipe for Amish brown butter mashed potatoes. Well, they are THAT good. Hey, maybe it counts that I live kind of close to Amish country. I'm on the borderline of the sticks, so I have every reason to be posting Amish recipes along with my other Thanksgiving Recipes.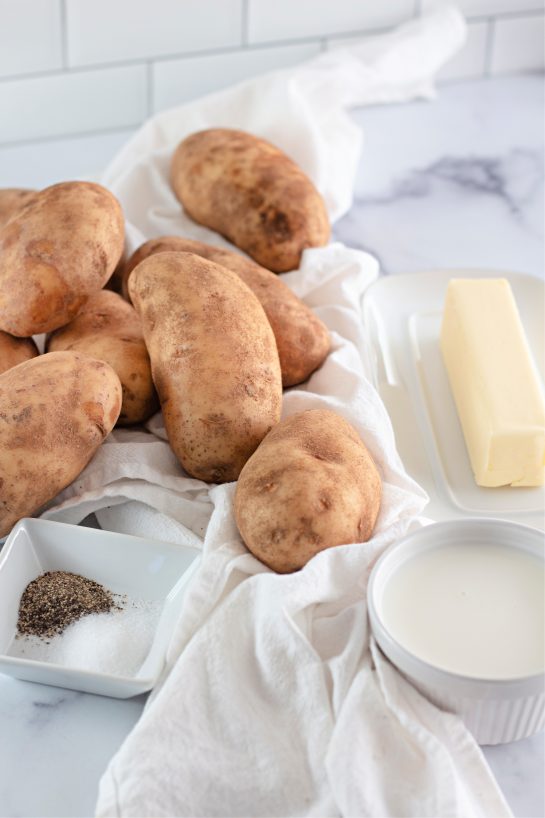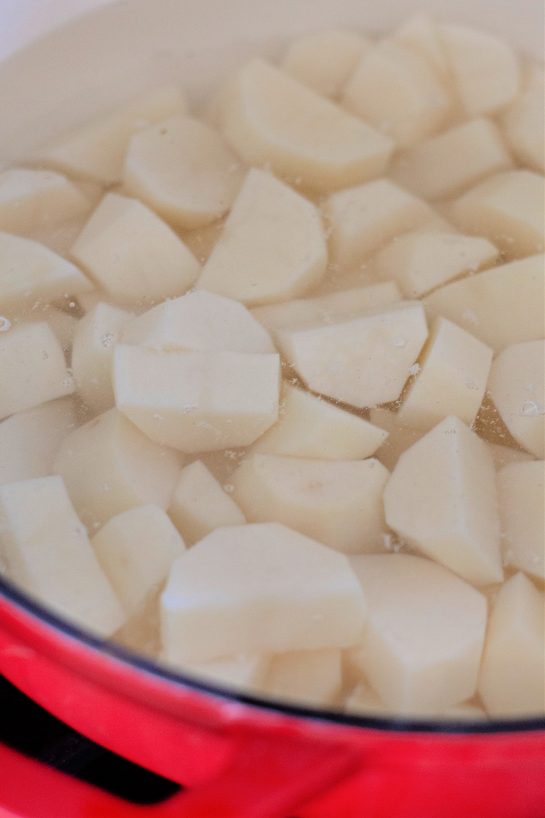 Every time I have any Amish recipe it's always the best I ever had. Why is that? They just really know their way around the kitchen. Their mashed potatoes are definitely the centerpiece of almost any Amish Thanksgiving gathering. I can definitely guarantee you that.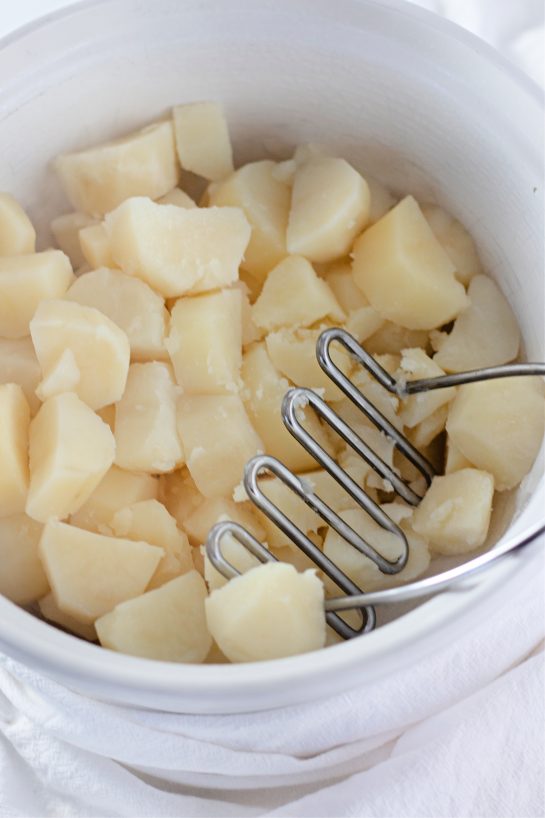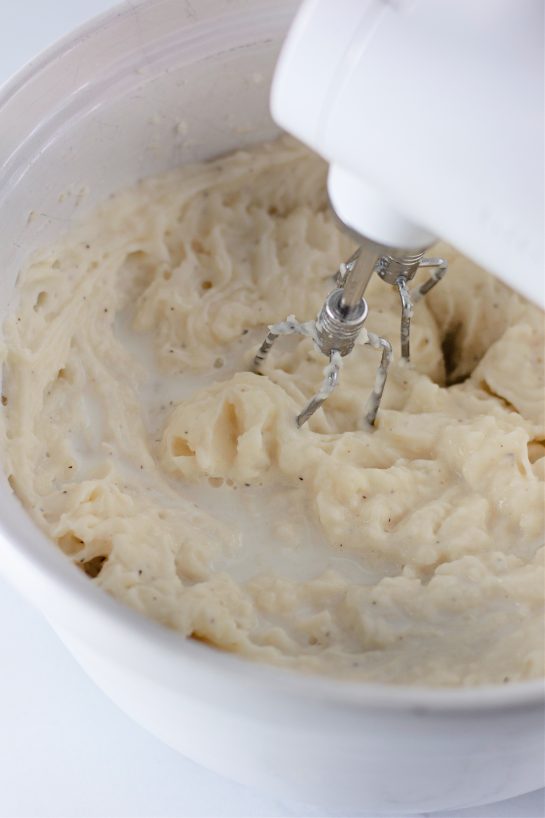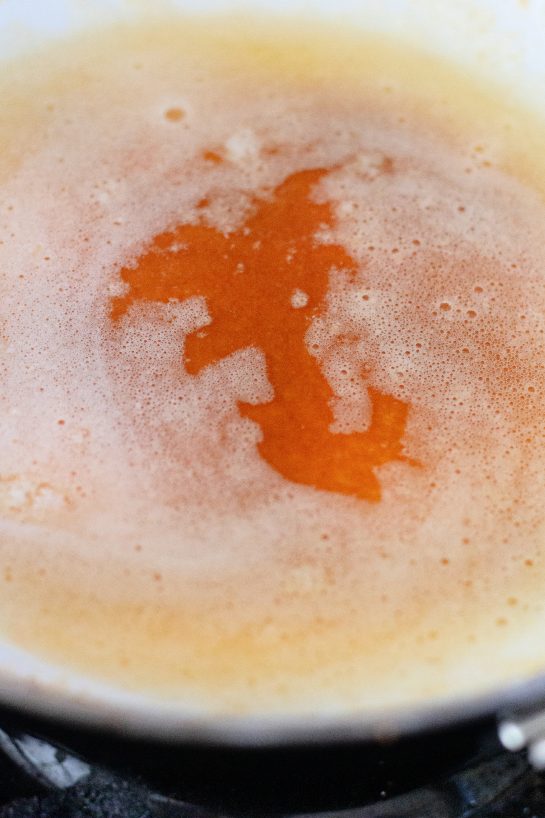 Mashed potatoes are literally my favorite side dish of all time at the holidays, along with my Melting Potatoes. I generally am not a huge fan of many potato dishes, but I can never pass up on a big bowl of mashed potatoes loaded with butter. My Italian Garlic Oven Roasted Potatoes and my Slow Cooker Buttery Garlic Mashed Potatoes are some of my favorites, as well.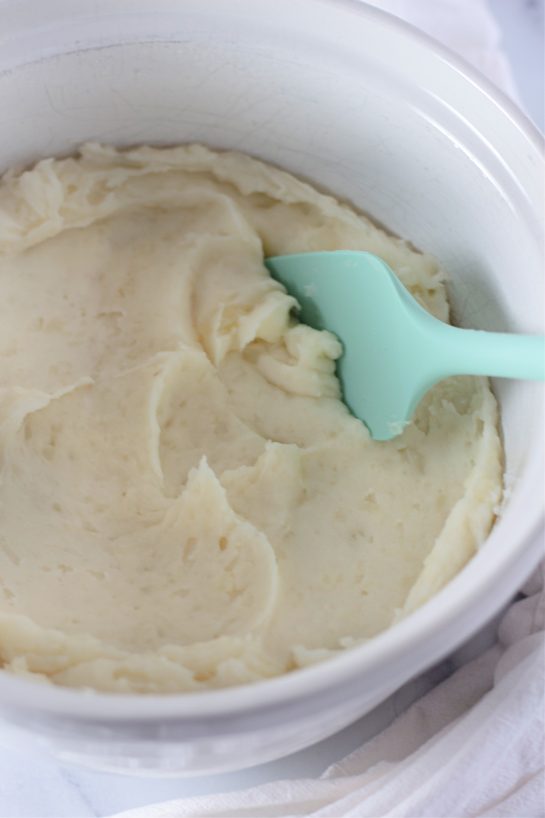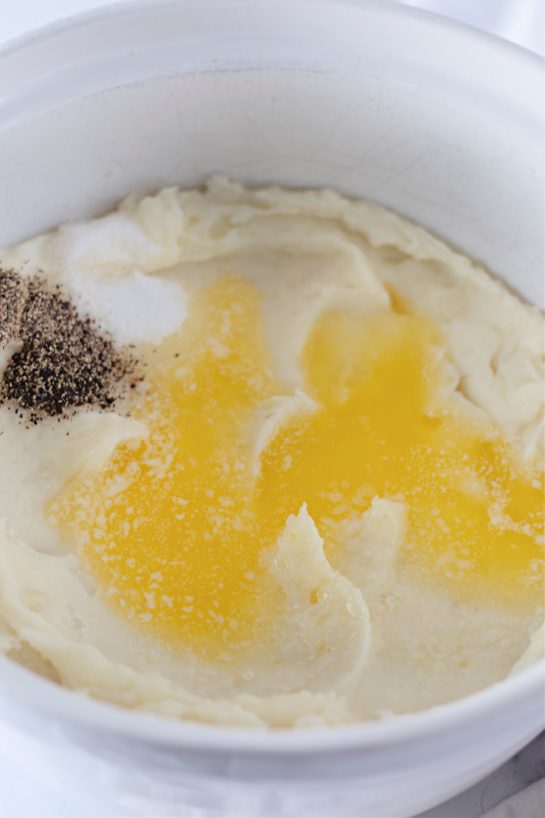 In this case, these Amish mashed potatoes have browned butter makes everything better. If you've never had browned butter in your life, it's time, my friend.
Do you know what browned butter is? I discovered it years ago and tried it in browned butter chocolate chip cookies. if you're not in "the know", browned butter simply involves melting it and letting it simmer and bubble until it turns a caramel color and gets a bunch of little brown speckles.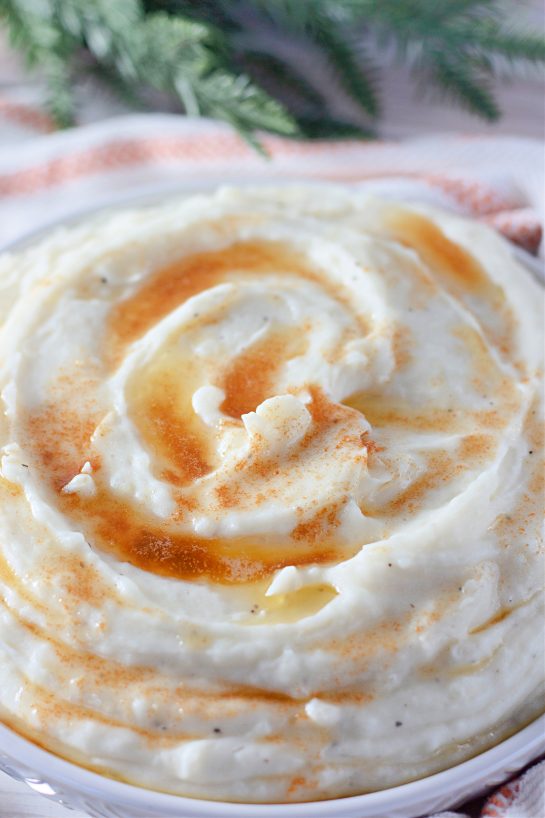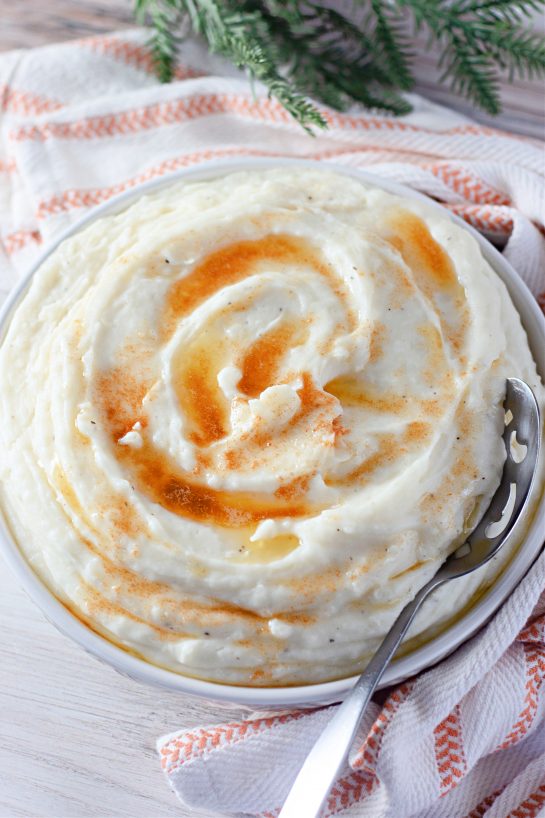 This whole process ends up making the butter taste nutty, toasty, salty and absolutely heavenly. It's literally the nectar of the gods. Ok, I'm being dramatic. It really is one of my favorite things on this planet.
I couldn't stop dreaming about it after the first time I tasted it. I'm a firm believe that browned butter literally could make anything taste better. You have to be very cautious while browning butter because it can easily go from browning to burned if you're not careful.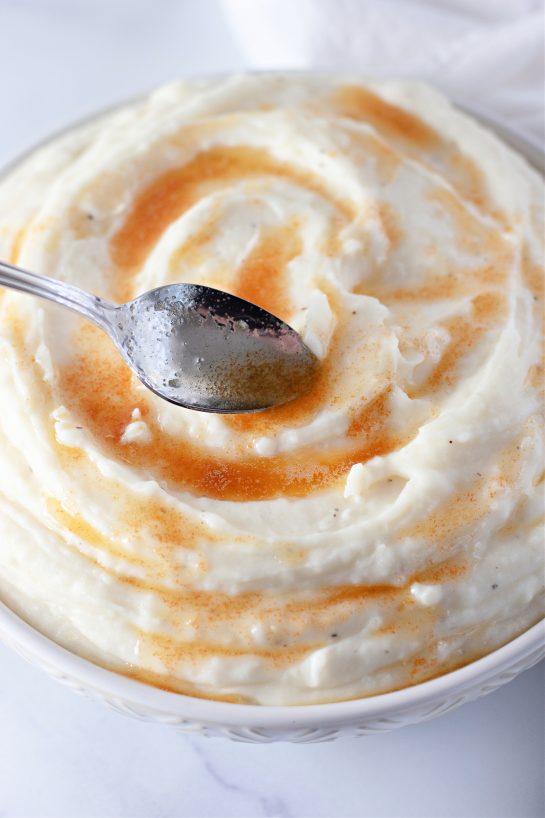 These Amish Mashed Potatoes are obviously laden with calories, but you know, holiday calories don't count.
Recipe tip: You can freeze these potatoes in freezer bags. Make sure you get as much air out of the bags as possible before freezing to maximize freshness.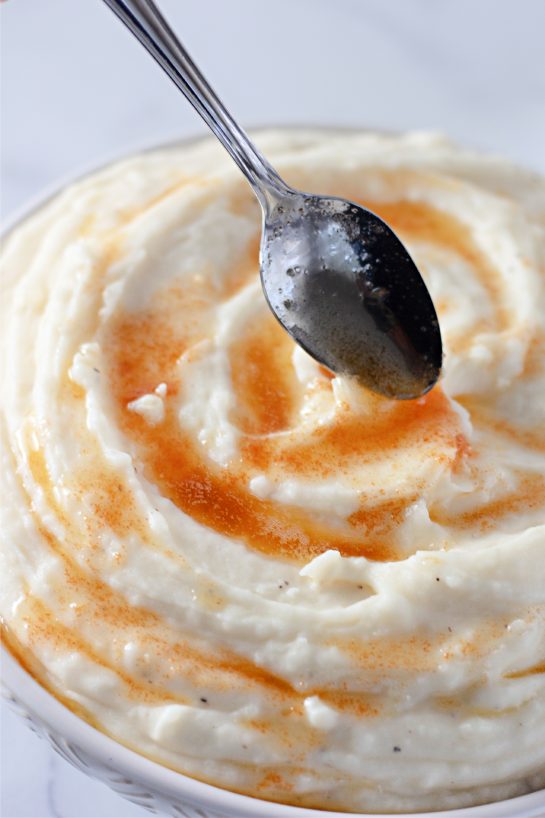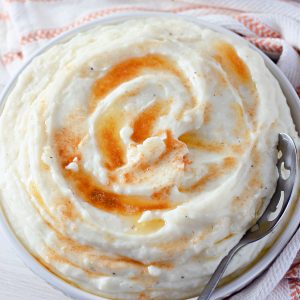 Amish Mashed Potatoes
Traditional, creamy Amish Mashed Potatoes will be your favorite mashed potatoes ever and best Thanksgiving dinner side dish! The browned butter makes all the difference and these are so full of flavor!
Ingredients
3-

pounds

russet or Yukon Gold potatoes

washed

½

cup

unsalted butter

1 stick, divided

1

cup

whole milk

or half and half

1

teaspoon

salt

½

teaspoon

ground black pepper
Instructions
Peel the potatoes and then cut into 1-inch cubes. Place cut up potatoes in a large pot and cover with water.

Bring to a boil over high heat, then reduce to medium-high and cook the potatoes until fork-tender, approximately 15-20 minutes.

While the potatoes are cooking, heat ¼ cup of the unsalted butter (1/2 stick) in a saucepan over medium heat, stirring constantly, until the butter turns golden brown (browned butter). Be very careful to not let it burn.

Remove butter from the heat and allow to cool slightly. Use a spoon to scoop off the white foam around the top of the browned butter, if there is any. Set the browned butter aside for later.

Drain the water and transfer the cooked potatoes to a large mixing bowl.

Add ¼ cup of the butter (1/2 a stick) and beat with an electric mixer until smooth.

Add the milk and continue whipping the potatoes until smooth and creamy.

Season potatoes with salt and pepper, to taste. Drizzle the browned butter over top of the mashed potatoes and serve hot. Enjoy!
Notes
Recipe notes:
The Amish obviously do not use an electric mixer, so these potatoes would traditionally be whipped by hand. I use an electric mixer to save myself the work.
Whole milk works well, but for even creamier mashed potatoes, half and half or heavy cream is tasty.
I use russet potatoes, but Yukon Gold is another great option.
To reheat, warm the potatoes in the microwave until hot, add a little extra milk/cream if they seem dry; whip with an electric mixer until smooth.