Grinch Hot Chocolate
This Grinch Hot Chocolate recipe is the perfect combination of creamy, smooth hot chocolate and green Grinch fun for Christmas. Kids and adults will love it!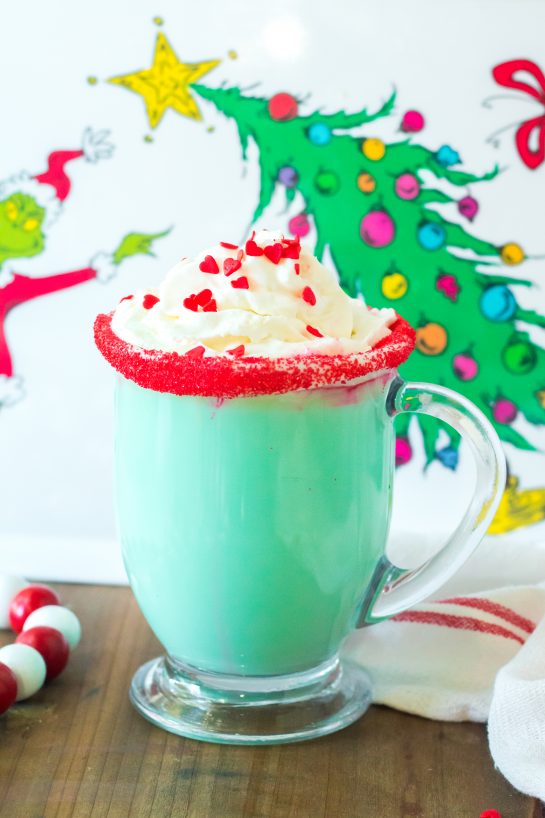 Are you ready for a a super duper cute Grinch-themed drink for the Grinch fans in your life!? I am ready and I'm here for it. Grinch Hot Chocolate is going to take your Christmas gatherings from zero to hero STAT. If you thought my Slow Cooker Snowflake White Hot Chocolate, wait for it.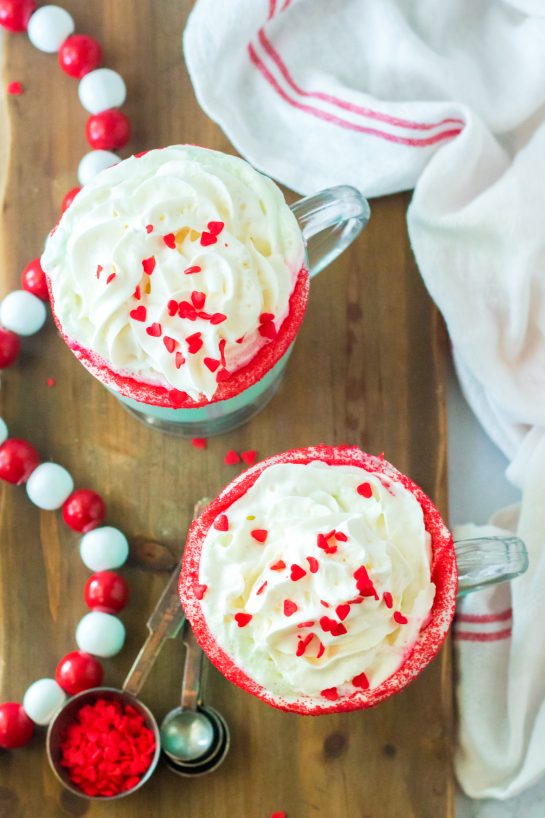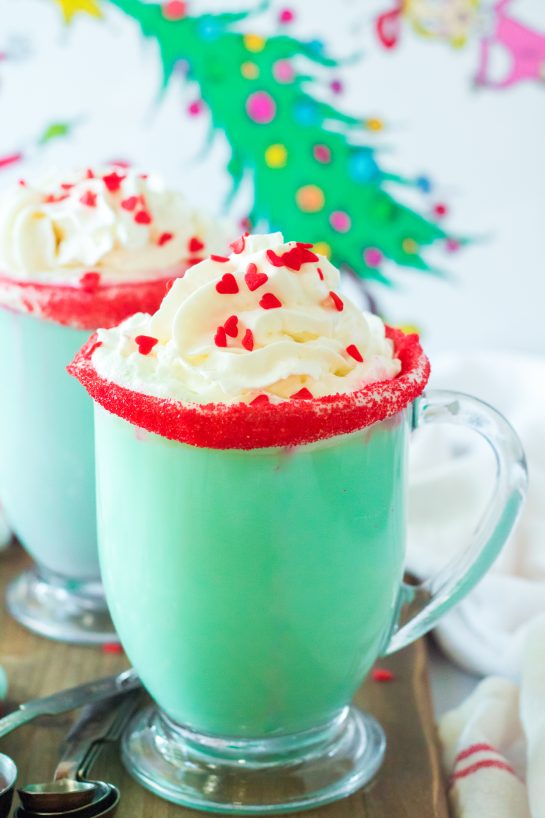 Eliza just started saying "super duper" about everything and I'm living for it right now. The other day she said "I can't do it. I'm super duper little!" She also says "I can't reach it. My arms are too little!" I love this age. I really do.
The other day we were in our hotel room in Orlando and she kicked Nick hard while laying in our bed. I'm not sure she really meant to do it, but she's like a little wild and out of control sometimes late at night. She says to Nick, "Sit up Daddy!"  He sits up and she starts scratching is back under his shirt. She says, "Does that feel good, Daddy? Do you feel better now, Daddy?" I cried – that's hot cute it was!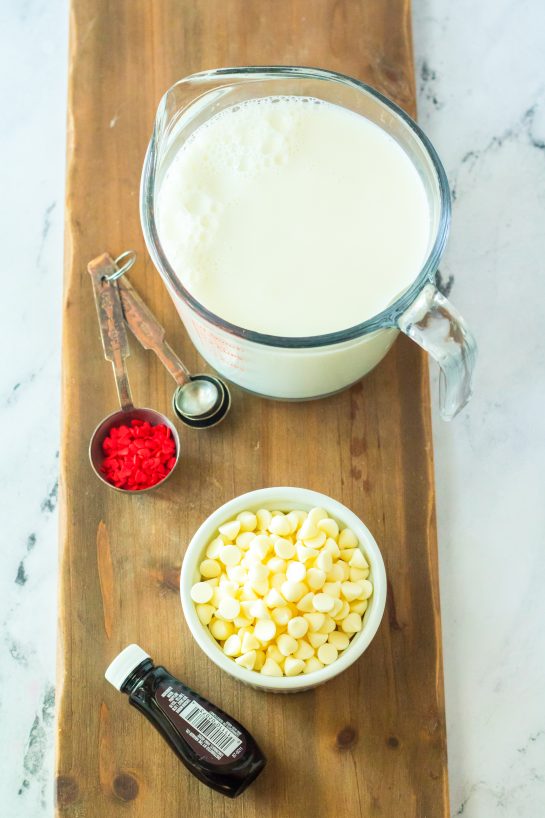 We took her to Disney for the first time this week. I thought she might be a little young for it but we have found she is the PERFECT age for it. She has been mesmerized by the whole experience and it couldn't make me any happier.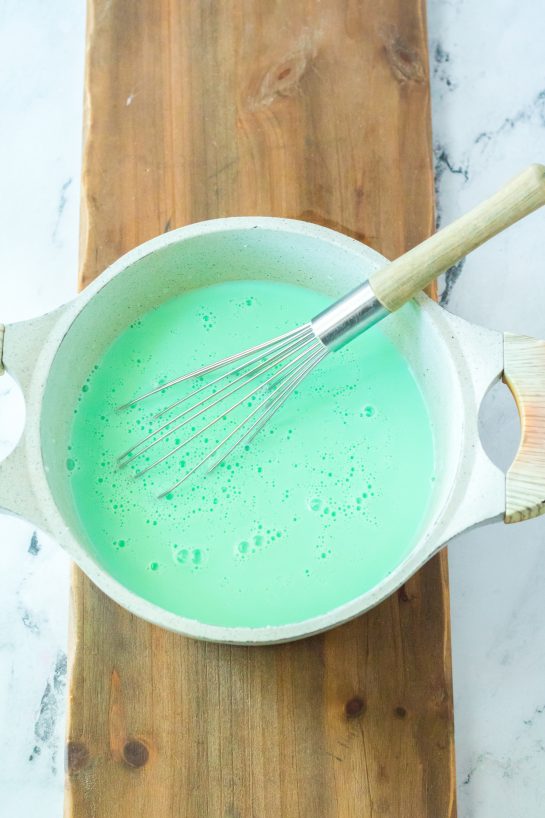 Disney World is such a magical place and I get to finally share in the magic with my own daughter. I'm not crying, you're crying! I did, indeed, cry when we walked into Magic Kingdom. I cry a lot!
Seeing her look at the castle for the first time was the best feeling. Her favorite ride? Buzz Lightyear! Who knew?! She liked it better than all of the "girlie" rides. Buzz Lightyear is a very interactive ride where you shoot targets and can spin your seat, so that is probably what made her love it so much.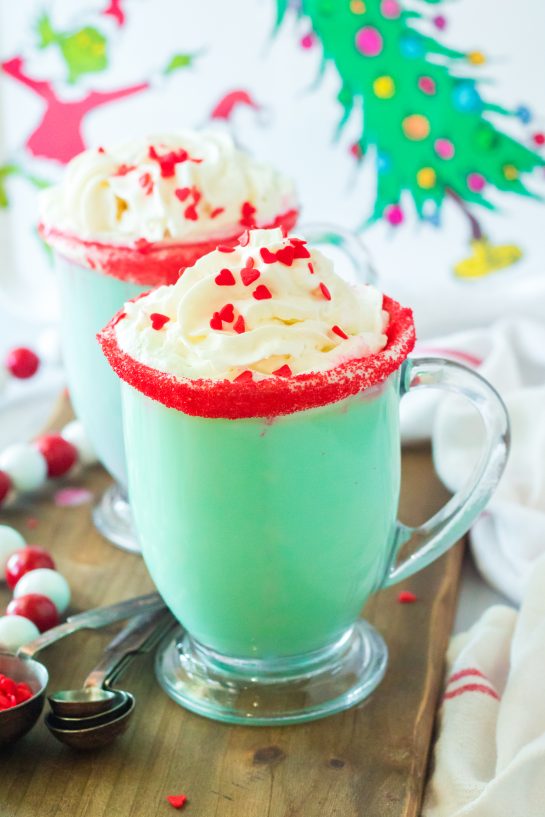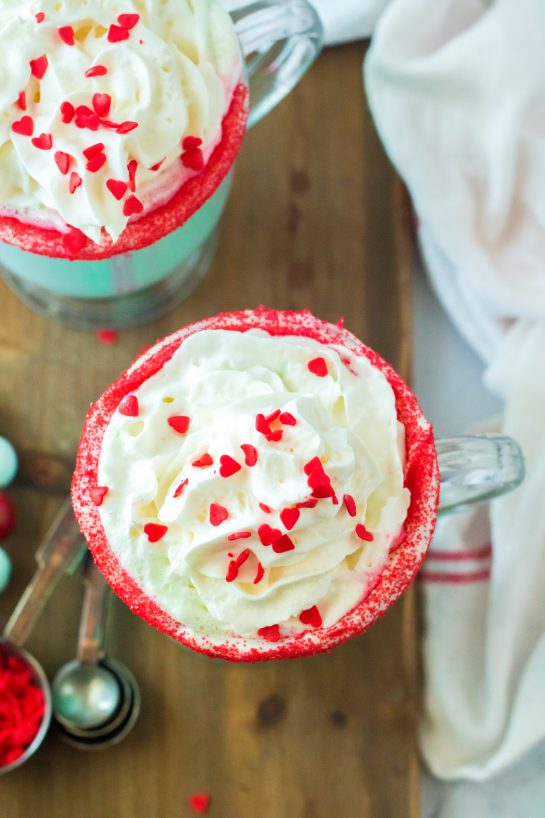 You'll appreciate how easy this Grinch hot chocolate is to make, much like all of my hot chocolate recipes. You just simply melt these easy ingredients together and then you can even keep your hot chocolate warm in a slow cooker during a party.
If you think my Creamy Crock Pot Hot Chocolate is the best for holidays, this green one takes the cake. It's really nice to be able to have a hot beverage on standby for anyone who comes in from the cold weather or just wants a warm cup full of green goodness at an given time. If you're lucky enough to be somewhere warm for the holidays, how about my Frozen Hot Chocolate?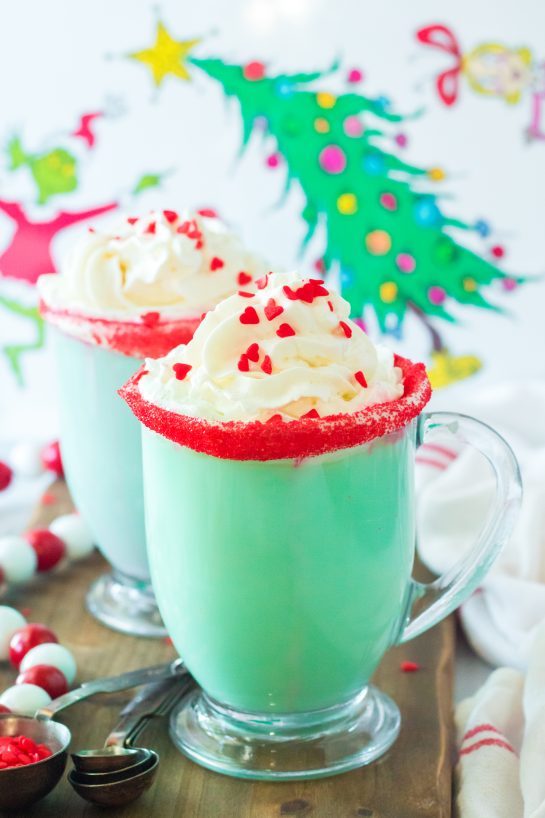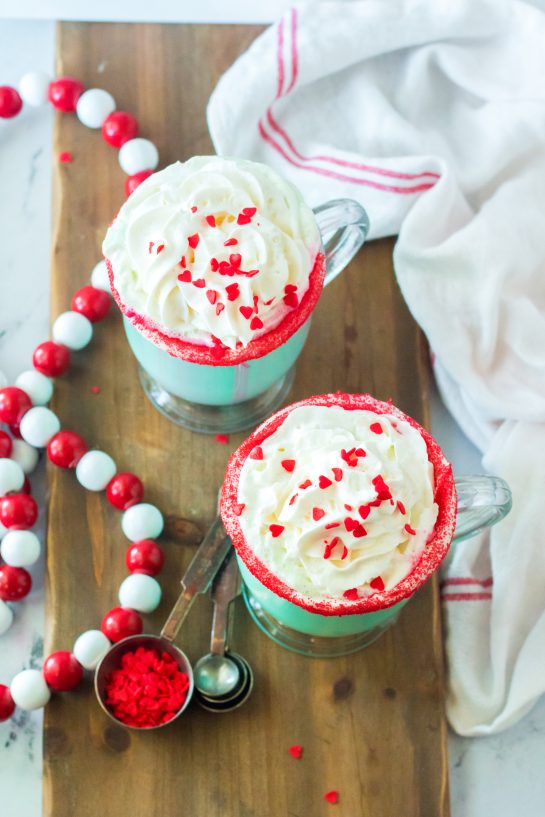 This Grinch Hot Chocolate is such a festive, decadent, and delicious drink to serve on Christmas Eve or Christmas Day, and the kids are sure to light up when they see it. My kid, however, is terrified of the Grinch. Go figure. Haha!
If you have not seen the TikTok video of the brother and sister in their living room when the parents had someone come in their house dressed as the Grinch and steal their stockings off their mantle right in front of the children, please look it up. You're welcome.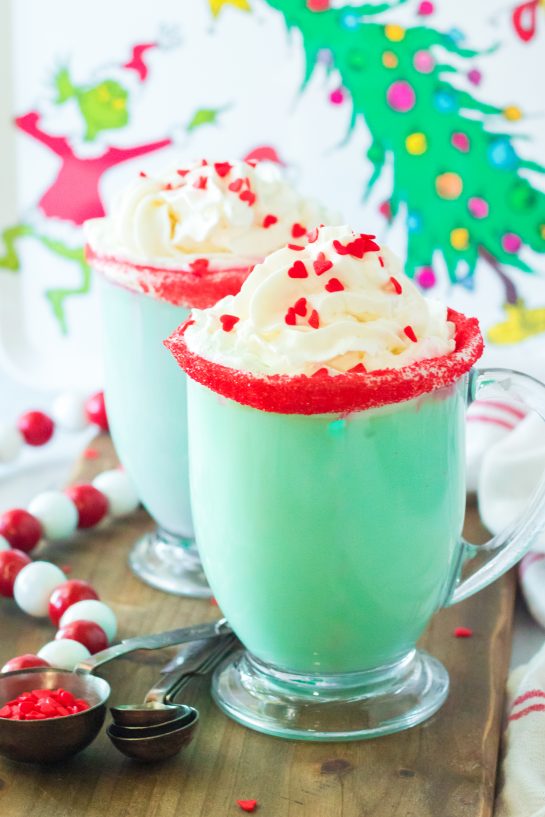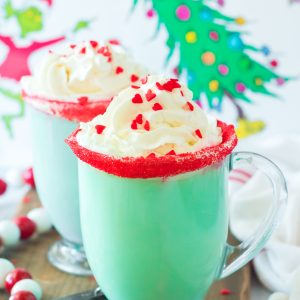 Grinch Hot Chocolate
This Grinch Hot Chocolate recipe is the perfect combination of creamy, smooth hot chocolate and green Grinch fun for Christmas. Kids and adults will love it!
Ingredients
4

cups

milk

1

cup

high quality white chocolate chips

1

teaspoon

pure vanilla extract

½

teaspoon

peppermint extract

Green food coloring

Red Sprinkles
Instructions
Place the milk, white chocolate, vanilla extract and peppermint extract in a medium saucepan. (You can also throw it all in the crock pot on low until melted.)

Whisk over medium low heat until the chocolate is all melted.

Once the chocolate is melted you can top with whip cream and serve!!

You do not want this to come to a boil, so keep it on medium low and keep an eye on it.

To create the sprinkle rim around the mug I dipped the edges of my mug in melted white chocolate and sprinkles with red sugar sprinkles.