Summertime Chopped Salad
Let me introduce this delicious un-salad looking salad with a sweet honey lime vinaigrette.  It has colorfulness (is that a word?) and tastiness going for it.  Lately, I tend to order delicious salads out at restaurants but don't really ever make them myself.  I want to change that.  All of the salads I have made at home in the past have been awesome (all two of them!) so I dared to try another.  So far, my favorite is the Chinese Chicken Salad  but this summertime chopped salad is right up there.
Look at me – eating salads…and actually enjoying them…..what is this world coming to?!
P.s. I think a little Cilantro Lime Rice would go great on the side!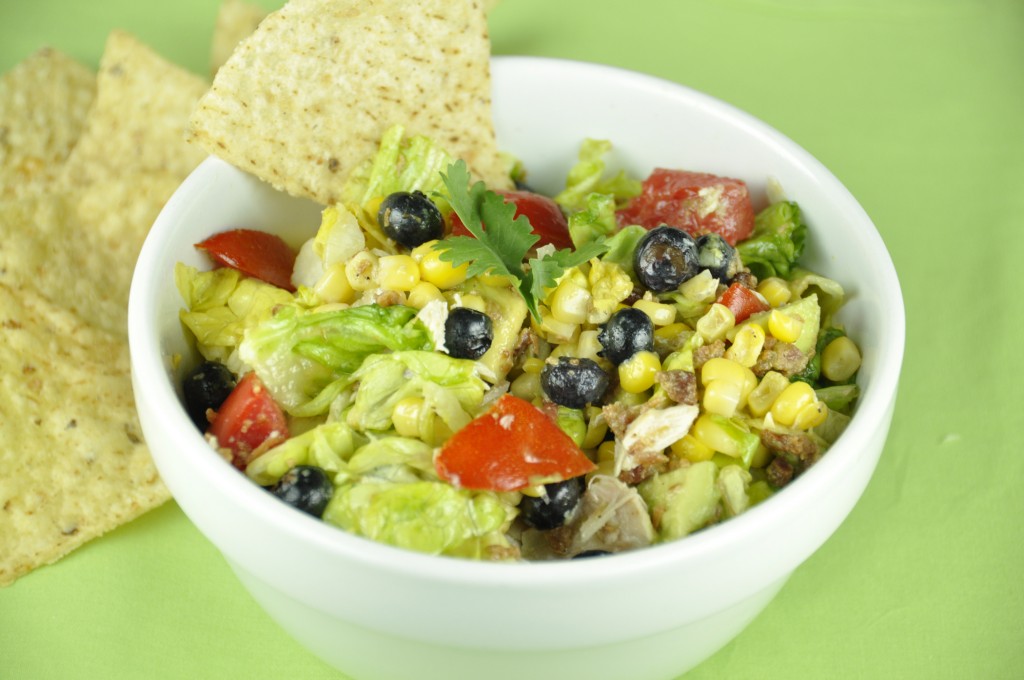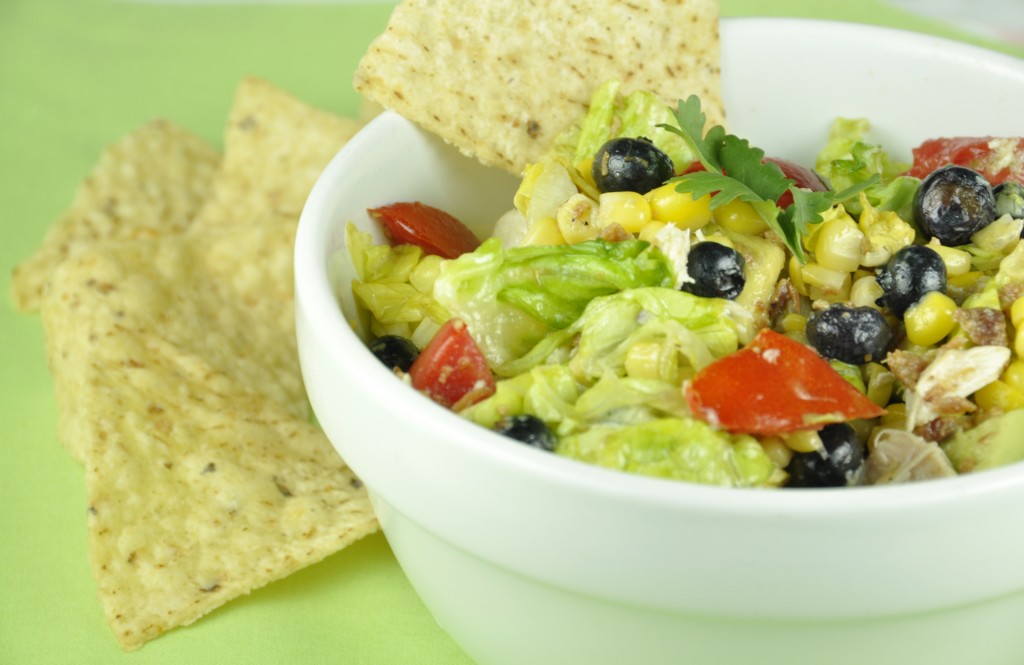 INGREDIENTS:
2 1/2 cups butter lettuce, chopped
2 ears grilled corn, cut off the cob
1/2 cup grape tomatoes, quartered
2/3 cup blueberries
2 slices of bacon, cooked and crumbled
1 grilled chicken breast, chopped
1 avocado, chopped
1/3 cup crumbled feta (I left this out)
1/2 teaspoon salt
1/2 teaspoon pepper
2 limes, juiced
2 teaspoons honey
1 teaspoon red wine vinegar
2 teaspoons olive oil
tortilla chips for serving, optional
DIRECTIONS:
In a large bowl, mix together lettuce, corn, chicken, avocado, blueberries, tomatoes, bacon and feta. Sprinkle with salt and pepper then toss thoroughly.
In a smaller bowl, whisk together lime juice, honey, olive oil and vinegar. Pour over salad, then toss once more. Serve with tortillas chips or eat plain!
Recipe source: adapted from howsweeteats.com