Baked Pork Flautas
Oh, Mexican food…how you hold such a special place in my heart.  I could eat you each and every day if you didn't effect my waistline.  Enchiladas? Fajitas? Chips and gaucamole?  Oh yeeeaaah… (just not chips and salsa, as we learned about me in my previous caprese salad post, I have a love/hate relationship with tomatoes).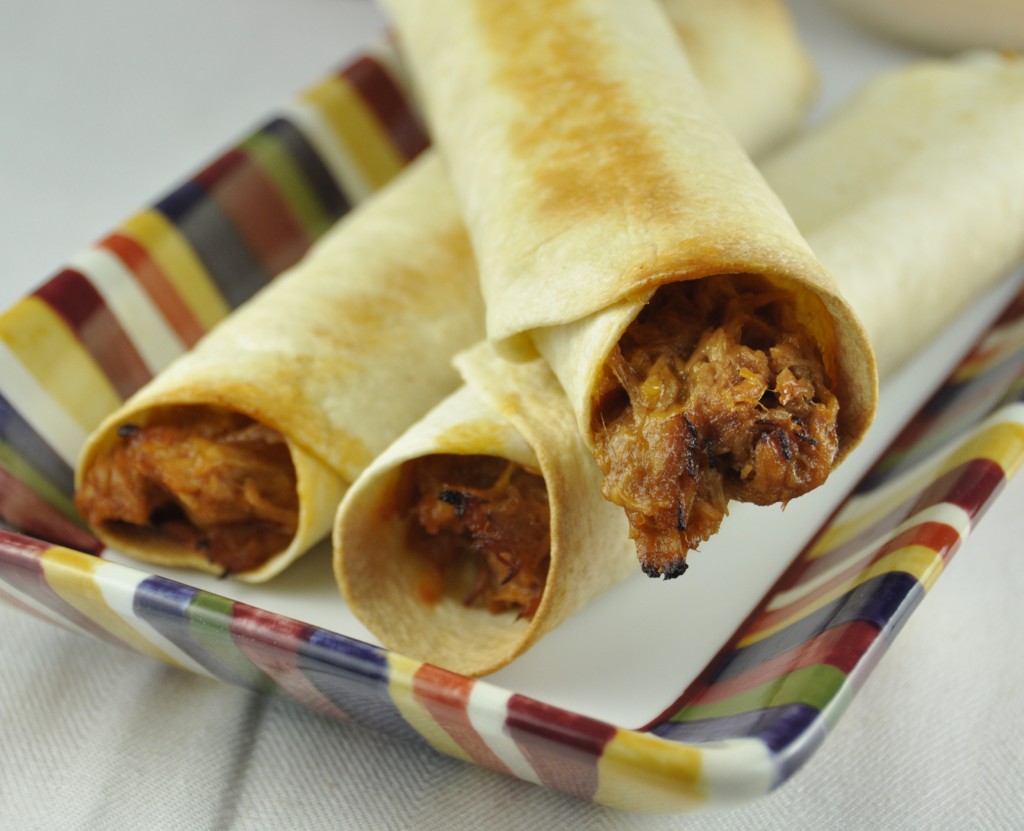 Just for you today I have simple and easy recipe for pork flautas that are baked and not fried!  So because of that, I call this a healthy Mexican dish.  The Sriracha and Greek Yogurt dipping sauce I made to go with these is simply fantastic, if I do say so myself.  I put my own spin on it and thought it turned out really good.  There's just something about hot food dipped in a cold dip, don't you agree?  I will warn you though, it's a tad on the spicy side thanks to the chili sauce!  But, hey, all that spicy goodness is supposed to be good for your immune system… so don't be afraid.  Maybe that's why I am hardly ever sick…. because I like my food so spicy that I sweat while I'm eating it.  Just maybe.
You can use salsa, sour cream, or gaucamole to dip these in, as well.
The name Flautas means "flutes", as flautas kind of resemble flutes.  The word usually refers to a flour tortilla that is rolled up around a filling and are normally deep fried.  They are very long and thin, made from a burrito-sized flour tortilla,  and are usually served as a main dish.  There's your food history lesson for the day 🙂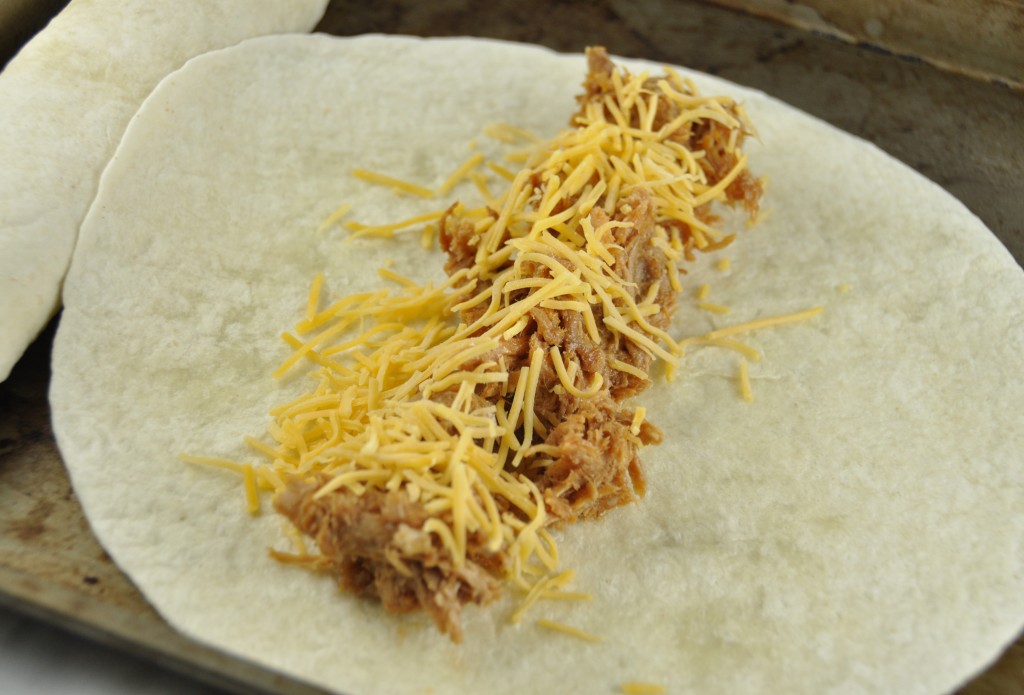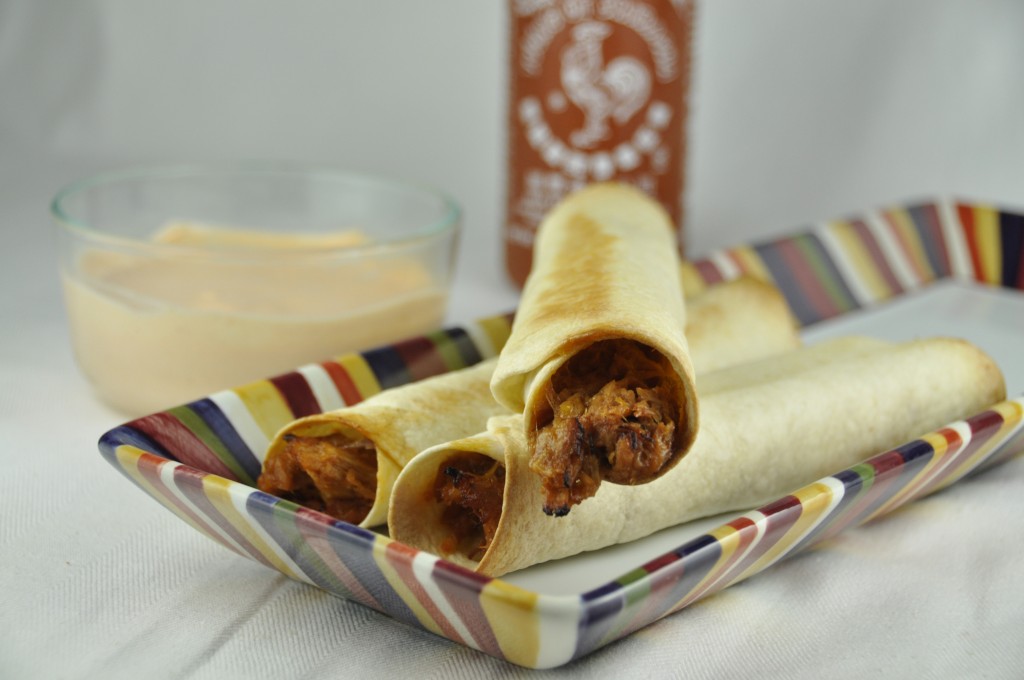 Have a great day, everyone!
INGREDIENTS:
Flautas:
Leftover pulled pork (or freshly made from your favorite recipe)
Flour tortillas
shredded cheddar cheese
cooking spray
olive oil, optional
Dipping Sauce:
1 cup plain Greek Yogurt
2 Tablespoons Sriracha chili sauce
1 Tablespoon Lime Juice
DIRECTIONS:
Preheat the oven to 375 degrees. Fill each tortilla with 1/3 to 1/2 cup leftover pulled pork and 2 tablespoons shredded cheese.  Roll tightly and place seam side down on an oiled baking sheet.
Brush the flautas with olive oil or spray with cooking spray. Bake for 10 minutes, then turn them over and bake for another 10 minutes, or until crispy/golden brown.
While the flautas are baking, mix together the Greek yogurt with the Sriracha chili sauce and lime juice.
Serve flautas with Sriracha greek yogurt dipping sauce, guacamole, sour cream or salsa!
Recipe source: adapted from livelovepasta.com