Strawberry Shortcake Popsicles
Strawberry shortcake in a popsicle form made with pureed strawberries, yogurt and honey.  Great frozen treat for summer!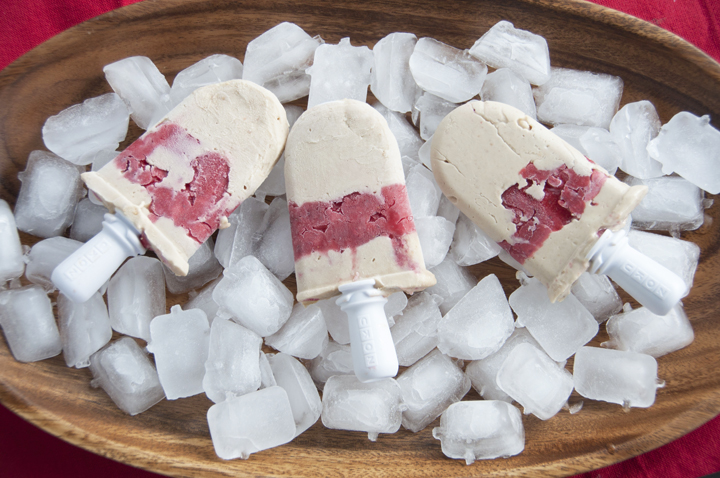 When it's summer and the temperatures rise I tend to go frozen treat crazy.  This summer has been even more fantastic for me because I finally have a popsicle maker after years of saying I was going to get one and just never doing it.  You will love these popsicles and it's a great way to use up some strawberries.  These are SO much better than store-bought popsicles, especially the fact that you know exactly what ingredients went into them.
Coming from someone who can't stop thinking about food in every aspect of her life, I have already come up with zillions of different  ways I'll be utilizing my Zoku Quick Pop Maker this summer….and knowing me, all year 'round.  Let me tell you – I LOVE this thing so much!  This has to be my favorite giveaway I've ever done on Wishes and Dishes.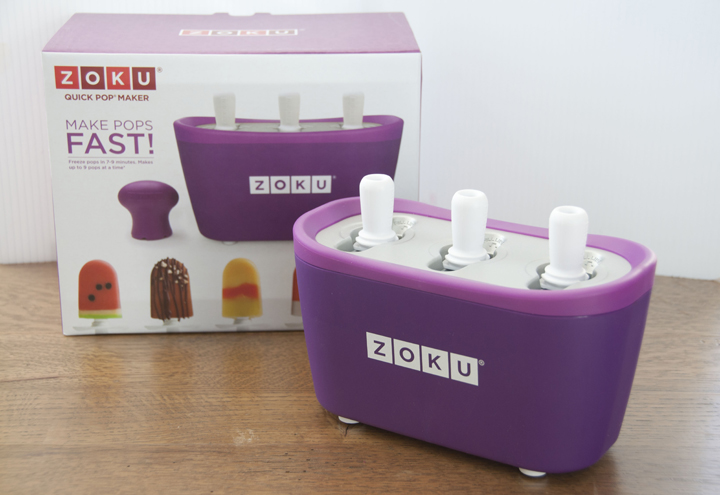 Zoku is an amazing company and you have heard of them before, then you already are aware of this.  They have a deep passion for providing consumers with truly unique products for the kitchen and this shines through in every single product they create.  I already have my eye on their Slush and Shake maker.
The Zoku Quick Pop Maker is not your ordinary pop maker….not in the least.  This baby makes it possible to create and prepare any kind of popsicle you can dream of, and have it ready to eat in just several minutes – no electricity and it's done right on your countertop.  Instead of pouring your juice and then freezing it, the Zoku does the process in reverse – freeze first, then pour. As a result, you can enjoy your popsicles in about 7 minutes instead of having to wait a few hours.  It's great for someone with zero patients like myself!  The Zoku is filled with refrigerant liquid (same concept as ice cream makers) and after placing the unit in your freezer for 24 hours, this liquid freezes. You then take it out and pour your liquid of choice into the molds. The frozen metal surface freezes it in no time at all.  Boom. Done.  Normally, you can make two or three batches in one run without refreezing the Zoku.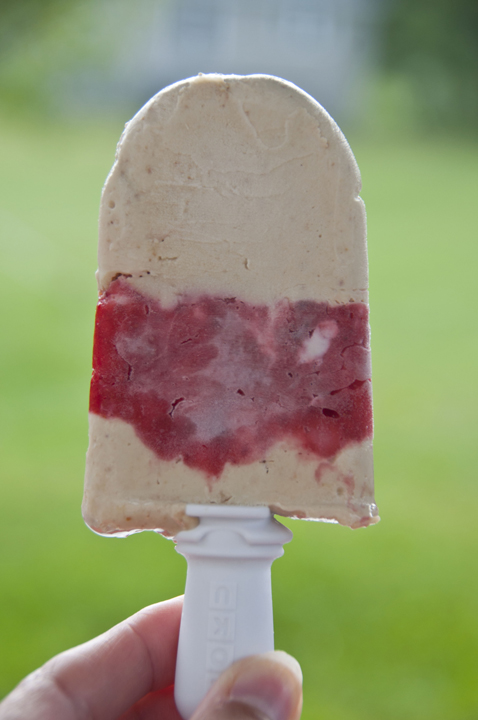 The possibilities of what you can make are endless: striped pops, different flavored core pops, coffee pops, yogurt pops, pops with fruit, candy, nuts, etc.  You can even blend smoothies and freeze them into popsicles.  It's a great way to get kids to eat healthy foods if they are in a fun popsicle form!
One of you is going to win one this week (worth $50 – that's how good it is!).  The prize will include the Quick Pop Maker itself, 6 Zoku sticks, 6 drip guards and 1 super tool. The super tool is used to release the popsicles from the molds easily.  Genius! Good luck, everyone!  I wish I could give one away to everybody.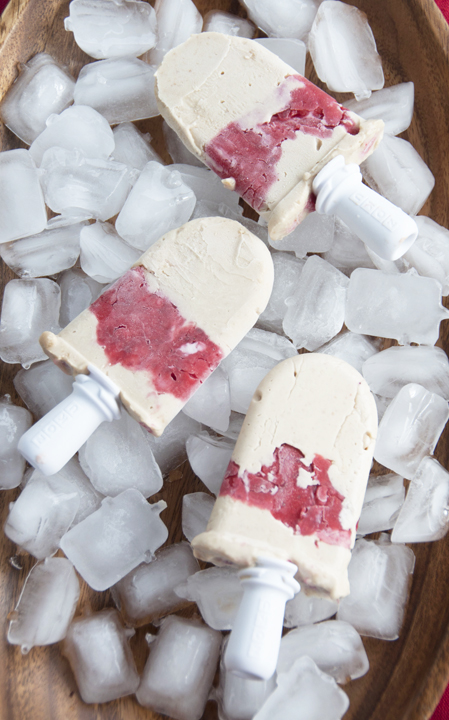 Strawberry Shortcake Popsicles
Strawberry shortcake in a popsicle form made with pureed strawberries, yogurt and honey. Great frozen treat for summer!
Ingredients
2 cup Strawberries
½ cup crushed graham crackers
2 cup Vanilla-flavored Yogurt
½ cup Honey
Instructions
Combine the graham cracker crumbs, yogurt, and honey. Mix well.
Wash and trim the strawberries, then puree in food processor.
Use your Zoku Quick Pop Maker, Popsicle molds or small paper cups and Popsicle sticks as molds.
Alternate layers of yogurt mix and strawberries in molds.
Insert sticks and freeze several hours (preferably overnight). If using your Zoku, 7 minutes was plenty.
Run mold briefly under warm water to release pops (regular popsicle molds only).
 Disclaimer: Zoku gave me a quick pop maker for review purposes and is also mailing the prize to the winner of the giveaway.  My opinions remain entirely my own.