Sweet and Salty Apple Nachos
Sweet and Salty Apple Nachos Recipe.  If you love caramel apples, you will love these "nachos" for snack or dessert.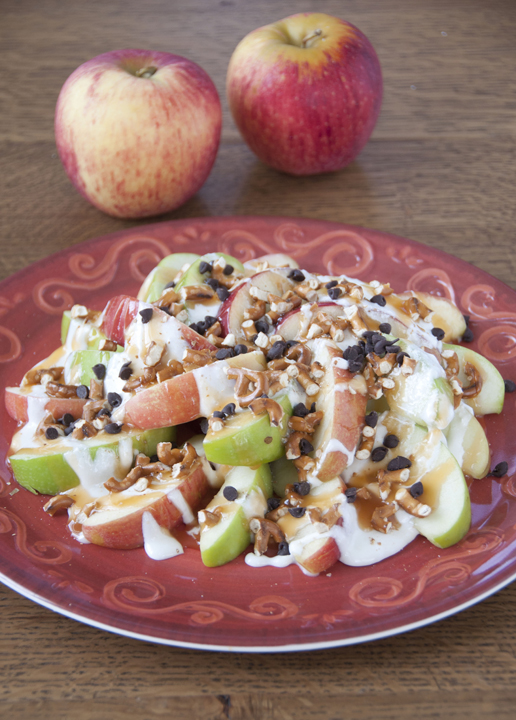 I know it's not apple season yet, but it's never too early for a good apple recipe, don't you agree?  This one is actually better in the summer because it's a snack/dessert you can make quickly and no oven is required.  That being said, this will also be a great way to use apples during actual apple season. 
Crunchpak Apple Company was generous enough to send me an abundance of their apples to try out and create a recipe with….and these nachos are what I decided to make! They have all different varieties of products for you to enjoy, including apples, carrots, grapes, and more!  They even have adorable Disney packages called "Foodles" for your children to enjoy (or big kids like myself) and are perfect to "pak" in lunches.  Check out the picture below for a glimpse at what they offer: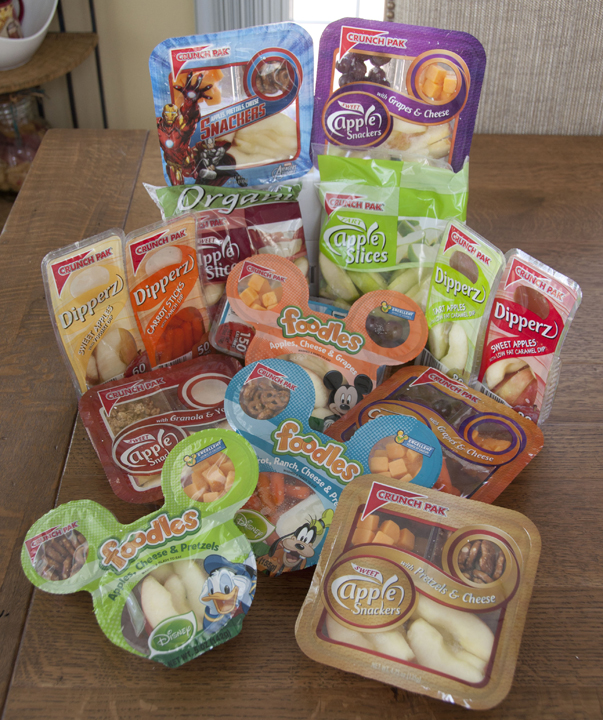 Crunchpak has been around since the year 2000 and are committed to providing the highest quality organic and conventional sliced apples in the market. Crunchpak even has a full line of organic products!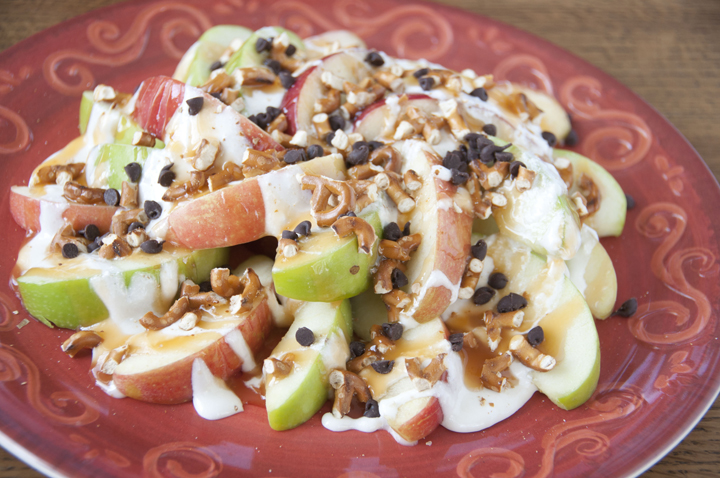 Apple nachos are just like regular nachos, but instead of pouring cheese and toppings all over tortilla chips, the toppings are thrown on top of crisp apples.  They are so easy to make and super fun.  They also look pretty and colorful!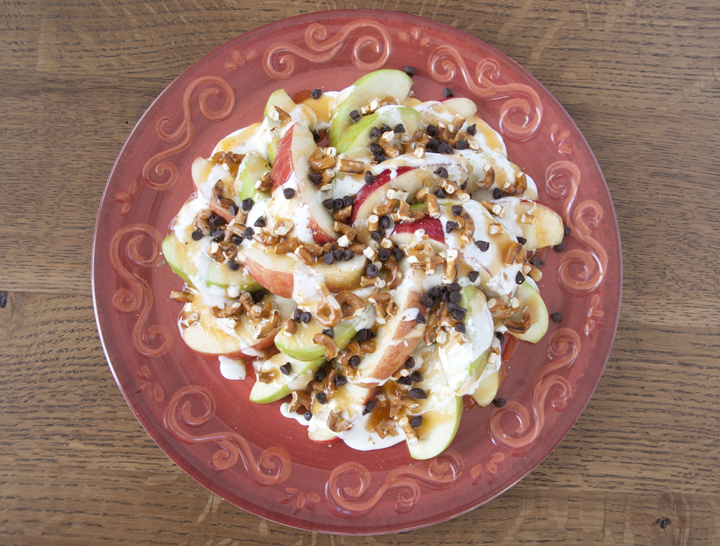 I used a mixture of both red and green apples for a little tart and a little sweet flavor.  Obviously, you don't even really need a recipe to make these because it's really whatever you prefer and how much of it you prefer.  Just grab your favorite toppings and use your imagination to get all creative and make them to your liking.  Enjoy and don't forget to check out Crunch Pak and find a store where you can buy their goodies!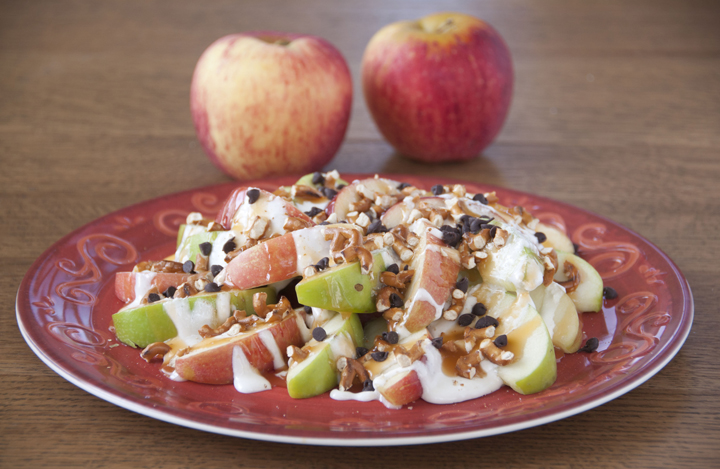 Sweet and Salty Apple Nachos
Sweet and Salty Apple Nachos Recipe. If you love caramel apples, you will love these "nachos" for snack or dessert.
Ingredients
3-4 medium sized apples, sliced (about 32 slices)
1.5 cups marshmallow fluff (can use mini marshmallows)
1 Tbsp butter
¾ cup broken pretzel pieces
Caramel sauce
¼ cup mini chocolate chips, for sprinkling
Instructions
Soak apples in a bowl of water with the juice from one lemon for about thirty minutes. This helps to keep them from browning while they're sitting out.
Drain apples and pat dry. Arrange apple slices on a plate.
Place butter and marshmallow fluff/marshmallows in a microwave safe bowl. Heat about one minute or until completely melted. Stir together until smooth.
Drizzle marshmallow sauce over apples. Place platter in the refrigerator for 10 minutes to allow the sauce to cool slightly.
Drizzle with caramel sauce. Sprinkle pretzel bits and chocolate chips over the top and any additional toppings of your choosing.
Serve immediately.
 Recipe source:  idea originally seen on tasteofhome.com
Disclaimer:  I received no form of monetary compensation for this post. I did receive a sample of the product to try in order to write a fair and honest review. The opinions expressed in this review are my own and were not influenced in any way.