Strawberry Oatmeal Bars
Strawberry Oatmeal Bars recipe made with sweet strawberry preserves and can be dessert or breakfast!  Great for holiday gatherings!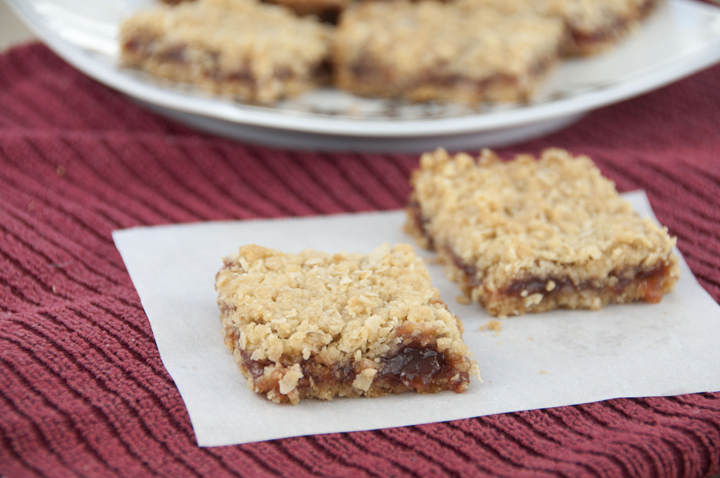 I have delicious Strawberry Oatmeal Bars to share with you today. We're having absolutely beautiful autumn weather here in Rochester, NY.  The starts to the days are chilly, but are followed by delightful fall weather of sunny skies and temperatures in the high 60's or low 70's all week long.
It's unusual for late September to be like this here and I'm loving it.  It helps that we have our patio finished now so I can bask in the sunshine and savor every last bit of it before the weather takes a turn for the worst.  Sun-bathing during the day, campfires at night…so awesome.  I promise I'll share a picture of the patio with you next week!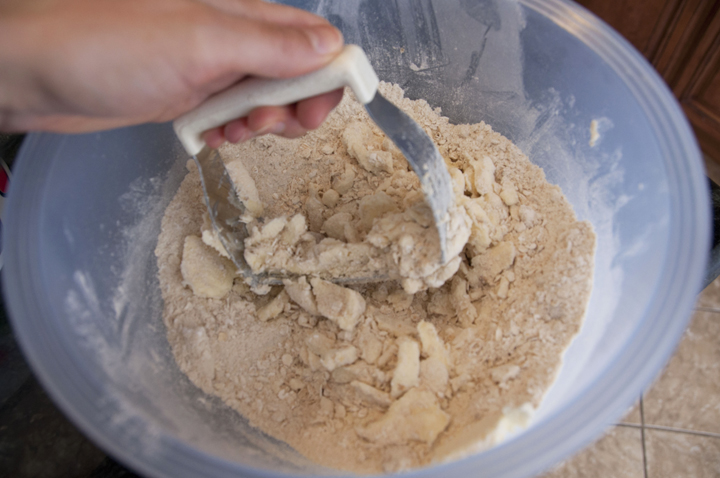 This Strawberry Oatmeal Bars dessert I'm sharing with you today  is SO simple and SO delicious and would be perfect for guests coming over or just for a great snack to have around the house!  I am a huge fan of oatmeal bars, jelly-filled bars, and anything of the sort with tons of texture and these bars have it all.  You can't beat the smell of anything oats cooking in the kitchen…I just love that toasty smell.
I have made these Strawberry Oatmeal Bars a few times now and everyone loves them. I'd love to try these with other flavors of jam in the future, but I have a feeling I'll always prefer the strawberry.  These oatmeal bars would be great for breakfast, snack, or really any time of the day.
Oh, and this has to be healthy, right?  I mean, it has oatmeal and fruit in it! (You just have to ignore the addition of the butter and sugar, of course).  Have a great weekend!
Strawberry Oatmeal Bars
Prep time:
Cook time:
Total time:
Strawberry Oatmeal Bars recipe made with sweet strawberry preserves and can be dessert or breakfast! Great for holiday gatherings!
Ingredients
1-3/4 stick Cold Butter, Cut Into Pieces
1-1/2 cup All-purpose Flour
1-1/2 cup Oats (quick Or Regular)
1 cup Packed Brown Sugar
1 teaspoon Baking Powder
¼ teaspoon Salt
1 jar (10 To 12 Ounce) Strawberry Preserves
Instructions
Preheat the oven to 350 degrees. Butter a 9 x 13 or 8 x 10 baking dish.
Mix together the flour, oats, brown sugar, baking powder, and salt. Cut in the butter with a pastry cutter until it resembles coarse crumbs. Sprinkle half the mixture into the pan and pat lightly to pack it a little tight. Spoon strawberry preserves evenly over the surface, then use a dinner knife to carefully spread it around. Sprinkle the other half of the oat mixture over the top and pat lightly again.
Bake until light golden brown on top, about 30 to 40 minutes. Remove from the oven and let cool in pan.
When cool (or pretty much cooled), cut into squares and serve. They are best when served slightly warm.
Recipe source:  thepioneerwoman.com