Chicken Fajita Dippers
These delicious Baked Chicken Fajita Dippers make a great party appetizer, especially for a Mexican-themed meal.  They are best when you dip them in salsa or guacamole.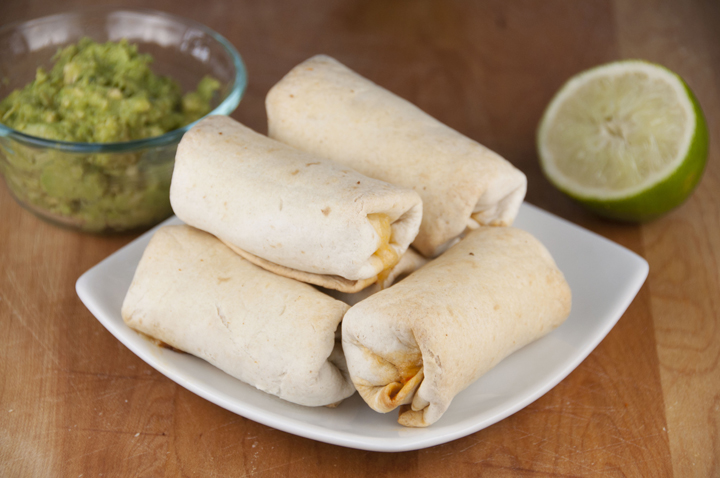 Oh hey!  How was your weekend?  Mine was beautiful: filled with tons of sunshine, my very first silent/live auction and oh-so-fun baby showers.  LOTS of babies happening lately around me and everyone is due around the same exact time.  Hooray for babies!  Mr. Wishes, my very helpful mother-in-law, and I were able to squeeze in several hours of yard work thanks to this nice weather we are having lately.  We put a nice dent in the landscaping work that we need to do around our new patio.  We are planting some tall bushes around the campfire circle to give us a little privacy from the neighbors and the road behind our house – it's really coming along!  Oh and I have to remark about the auction we went to:  we got to get dressed up all fancy and go to a nice dinner where there were items to bid on for the silent auction…and then comes the fun part – the LIVE auction!  It was so much fun to be a part of and watch the bidding happening live.  It's so exciting.  I know, I'm a huge dork.
OK, so I rarely get extremely excited about sharing a certain recipe with you all.  I mean, don't get me wrong – every recipe I share I think is well worth that share and if it makes it on the blog, that means I very much enjoyed eating it.  But THIS one, my friends, is just in a league of it's own.  I loved loved loved this unique take on the normal "chicken fajita" turned into chicken fajita dippers and just know you will think they are phenomenal. You can really make a meal out of these, which I did, but I think they would be just as fun – if not more fun – as an appetizer at a party.  Football Sundays, anyone?
Oh, and by the way, I just boil the chicken and then shred it once it's cooked. You could also use leftover plain grilled chicken or rotisserie chicken for this recipe.  I served these with delicious side of homemade guacamole to dip them in and it really can't get any better than that.  Make these fajita dippers. That's an order.  The end.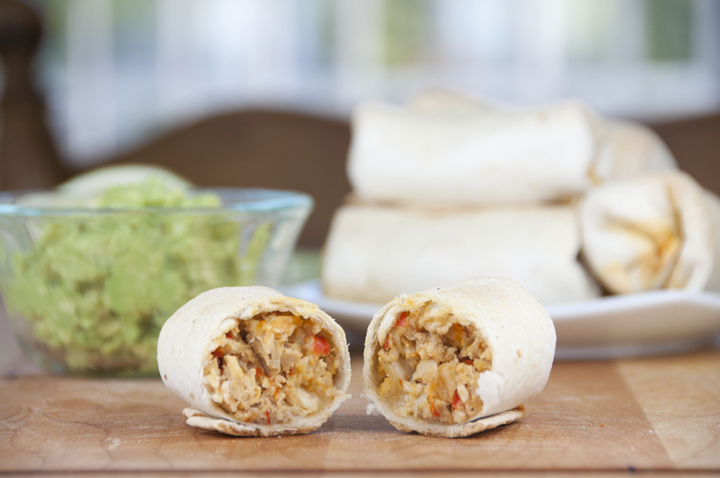 Chicken Fajita Dippers
Prep time:
Cook time:
Total time:
These delicious Baked Chicken Fajita Dippers make a great party appetizer, especially for a Mexican-themed meal. They are best when you dip them in salsa or guacamole.
Ingredients
1 Tablespoon olive oil
1 red bell pepper, seeded and diced
½ onion, diced
1 clove garlic, minced
½ Tablespoon taco seasoning
1 Tablespoon freshly squeezed lime juice
Pinch brown sugar
2 cups shredded cooked chicken
1 cup shredded Mexican cheese blend
About 12 small (fajita-sized) flour tortillas
Instructions
Preheat oven to 415 F. Line a baking sheet with foil; lightly coat foil with cooking spray.
In a large skillet over medium low heat, warm olive oil.
Add diced pepper and onion, and cook until veggies are soft.
Stir in garlic, and cook until fragrant, about 30 seconds.
Add taco seasoning, and cook for 30 seconds.
Stir in lime juice and brown sugar.
Add chicken, and stir to combine.
Remove skillet from heat.
Lay tortillas out flat.
Add about 1 ½ – 2 tablespoons of filling to the outer third of each tortilla.
Sprinkle cheese evenly over chicken filling.
Tuck the top and bottom in, and roll tortilla up.
Place seam side down on prepared baking sheet.
Lightly mist tortillas with nonstick cooking spray.
Bake 15-20 minutes, or until a little bit crisp.
Serve with sour cream, guacamole, and salsa, or your favorite dipping sauces.
Recipe source: adapted from ihearteating.com