We Found out! Official Baby Gender Reveal
We Found out! Official Baby Gender Reveal: all about how we decided to get creative and create a fun, meaningful memory to find out whether our baby was a boy or a girl.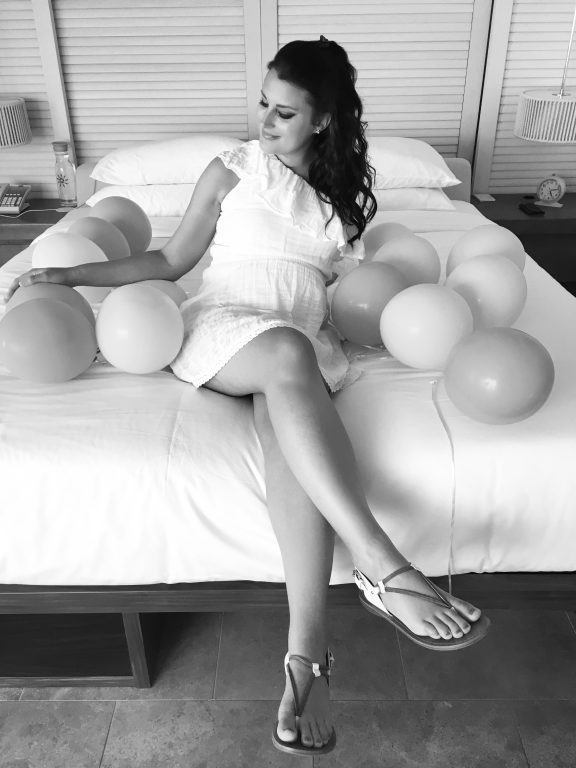 Our official baby gender reveal happened. We found out our sweet little baby's gender at the end of January in the coolest way possible (well, I thought so) and wanted to share it with you all. Many of you have been with me from the beginning, all six and a half years, and I figured maybe…just maybe…you want updates once in a while on my life outside of just what I'm cooking and baking. Please say that this is true.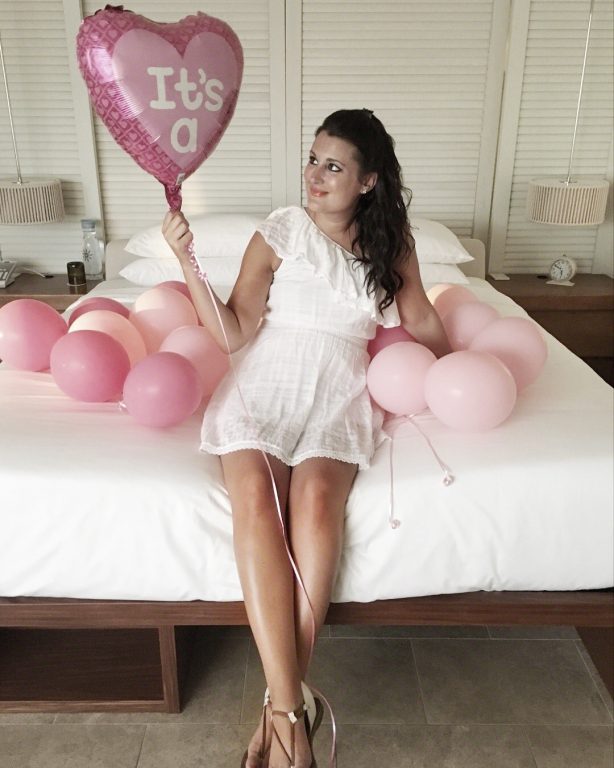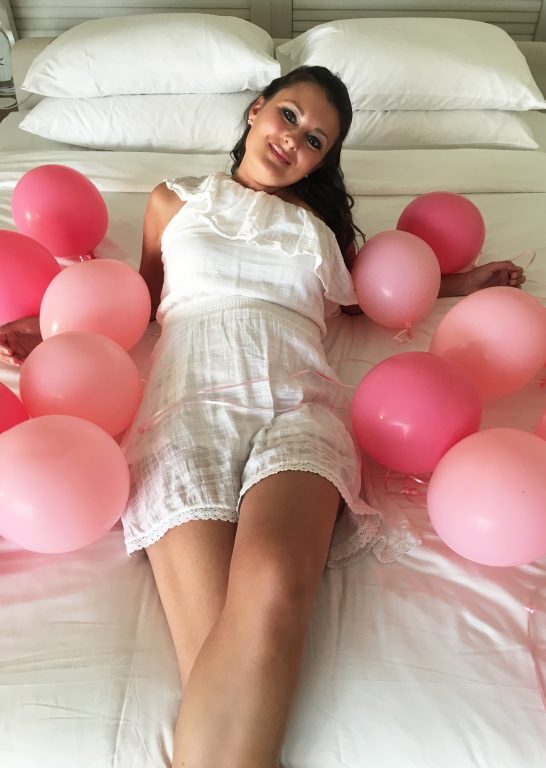 We had our anatomy scan level two ultrasound on January 18th and had the technician write down the gender in an envelope for us. Mr. Wishes and I decided that we wanted to find out if the baby was a boy or girl in a less "medical" setting. We weren't sure how or what we were going to do at the time, but we knew we wanted to make it extra special and find out just the two of us in some way. We ended up waiting until January 29th to find out! We had that envelope tucked away and it was torture at times to wait that extra 1 and a half weeks when we had the results at our fingertips.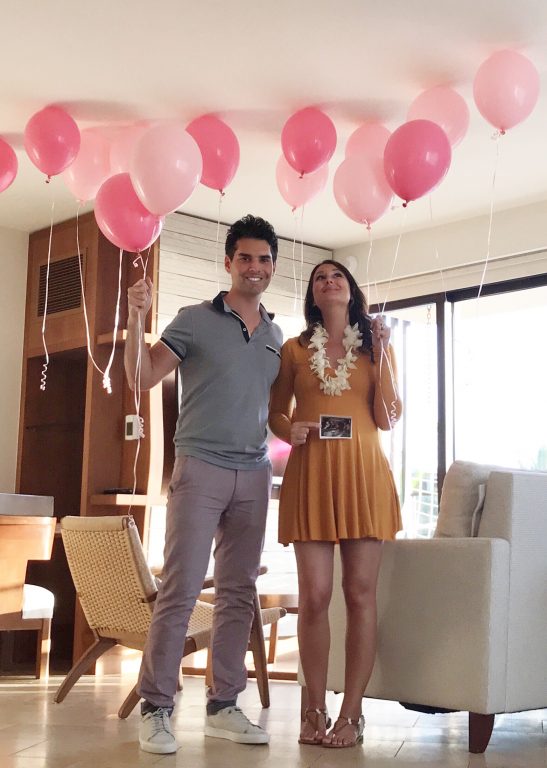 I'm not sure if I came up with it, Mr. Wishes came up with it, or we both kind of did, but we decided to find out on our trip to Maui. We decided to send our envelope with the gender information to the front desk of the Andaz Maui where we were going to be staying. By contacting them ahead of time, they had time to prepare and were super excited about it as this was the first time they did a gender reveal at their resort. We asked them to decorate our room pink or blue so when we checked into the hotel and got our keys we would walk into the room and be bombarded with pink or blue!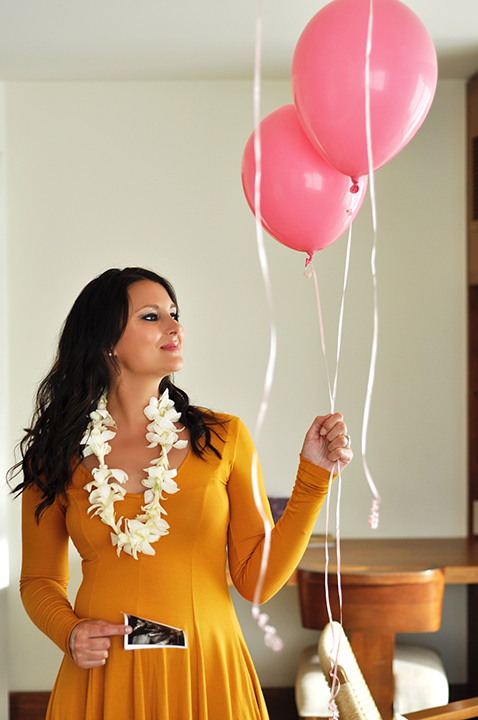 The 45 minute flight from Kauai to Maui seemed to take forever as I was super anxious to find out what little Baby P. was! We checked into the hotel, got our keys, and started taking video of ourselves walking down the long hallway to our room. It took everything in me not to run down that hallway! We both gave our guesses to the phone camera that we were having a baby boy, although we said we were only 51% sure. That is not very sure, now is it? Everyone, including our close family, had told us all along that we were definitely having a boy. Even the random cashier at Wegmans sized me up and told me that it was a boy by the way I was carrying and my face! For some reason, everyone's guesses kind of got in my head and convinced me it had to be a boy.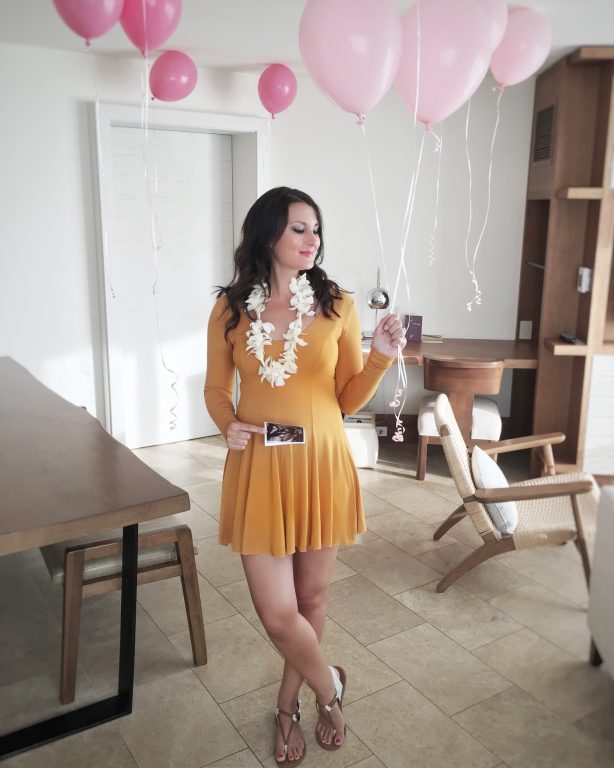 Low and behold, we opened the door to a room full of pink balloons and a big "It's a girl" spelled out in purple orchids on the ground of the suite's living room. Our baby is a little girl! She sure had us all fooled. I screamed when I walked in the door and had a hard time catching my breathe. I was not only completely in shock, but so overwhelmingly excited at the same time. I had to hunch over a table for a few seconds because I got a little weak in the knees. Watching the video of us walking in makes me smile so big every time. I am glad I can, in some way, relive that moment over and over again. Mr. Wishes had one of the biggest smiles I've ever seen. Our sweet baby girl!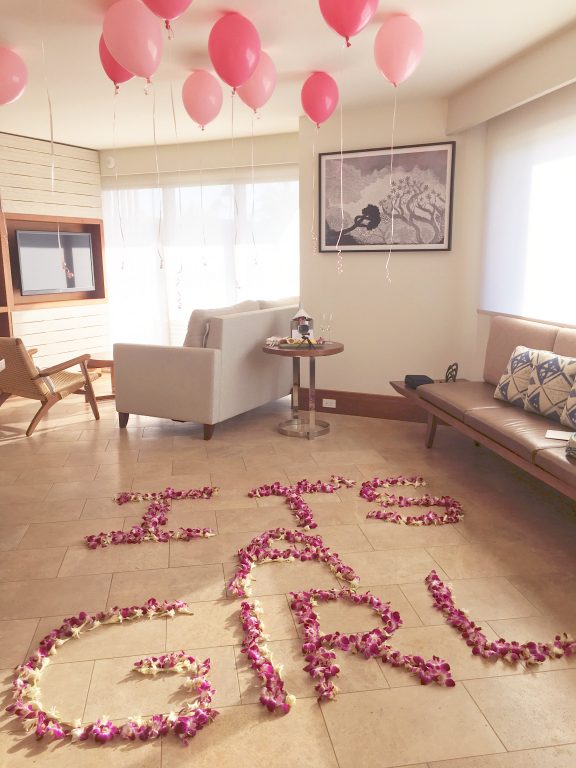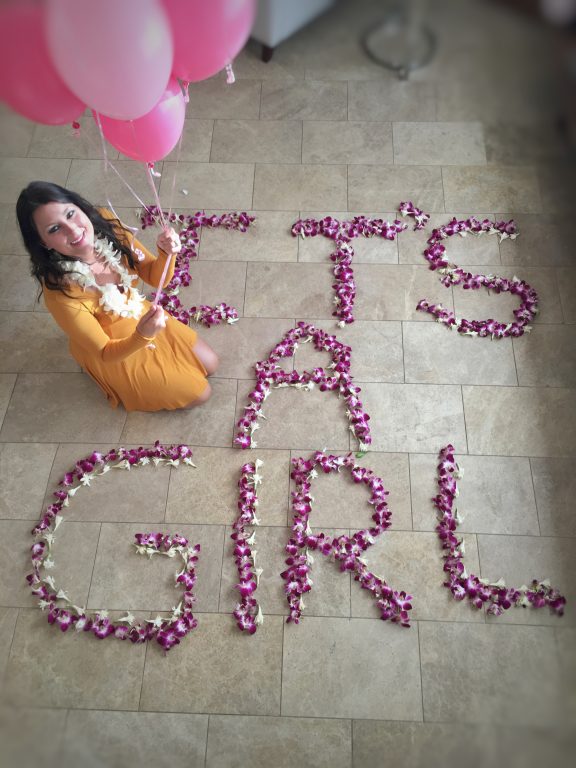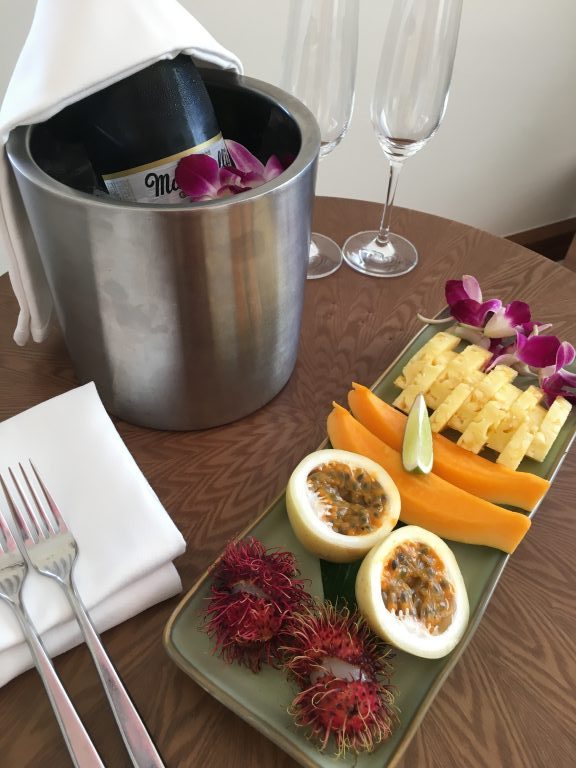 We had "it's a boy" and "it's a girl" letter balloons shipped to the hotel ahead of time so that we could do a gender reveal photo on the beach. What better spot to take our "official" photo, right? The only part we didn't think through was the wind factor. Those ridiculously giant balloons did NOT want to just float in the air and stay still for us. It took us two nights at sunset in a row to get the absolute perfect photo we envisioned.
A huge "thank you" to a few kind strangers who walked by on the second night and willingly volunteered to help us out! We met a husband and wife from Oklahoma and the husband had a background in wedding photography with his daughter. He took our photos for us so we didn't have to use a timer (which is a huge pain) and his wife helped guide us in making sure we were holding the letters straight and at the right height. God sure sent us the perfect people to help out and we got that photo in right before it was too dark outside. Everybody walking by on the beach was getting really into it and shouting out their "congratulations". It was actually a really fun moment.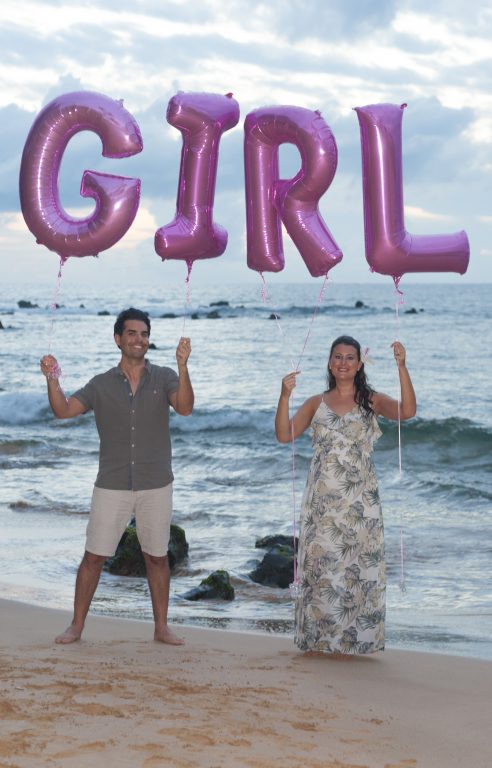 The Andaz Maui took such good care of us with our official baby gender reveal, went above and beyond what we had asked, and hardly charged us anything to do it. They even had a plate of fresh fruit and non-alcoholic sparkling cider for us to enjoy. Mr. Wishes also (brilliantly) thought at the last minute to have them set up a GoPro video camera in the hotel room so we could capture our faces walking in the door. Oh, and they even upgraded us to the most beautiful suite with two balconies and a view of the pool and the pacific ocean!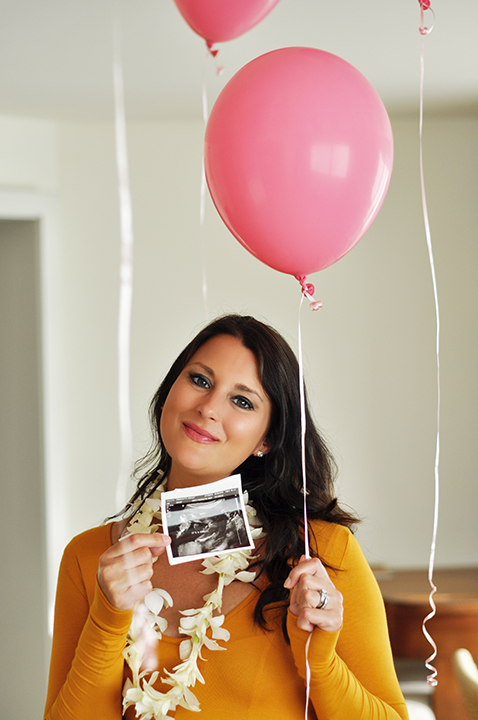 It was a magical vacation in itself but so much more special because it will forever be the place that we did our official baby gender reveal and found out our first baby was a GIRL! Wait a second…I have a daughter?! Is this real life? Of course, we had to buy her a little pink onesie that said "Andaz Maui" on the front of it for a keepsake. What an unforgettable experience and certainly worth the wait! That sure beats finding out in a small, dark doctor's office now, doesn't it?!