Peach Pie Protein Shake
Rich and creamy Peach Pie Protein Shake recipe packed full of protein and tastes like a slice of peach pie in a glass!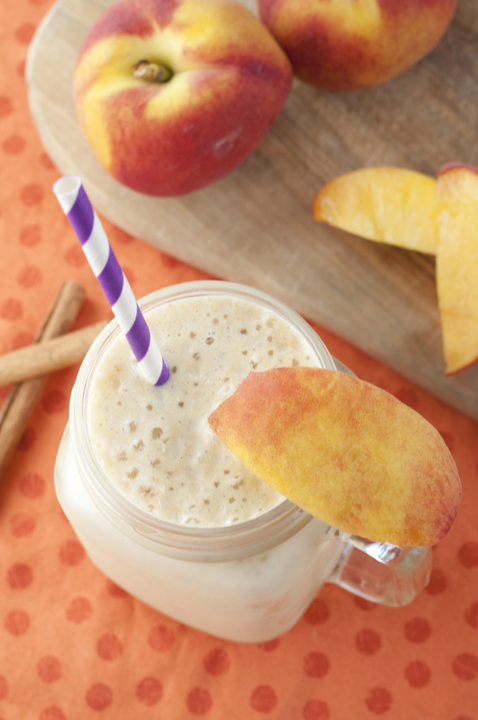 How is that recipe title for a tongue twister?!  Say that 10 times fast!  I was SO excited to spend some time this month creating a fun recipe using Friendship Dairies cottage cheese for two reasons: 1.  It's National Dairy Month, and 2. Friendship Dairies is a somewhat local company for me (only a two hour drive from Rochester)!  There is nothing better than fresh fruit in the summer and I love picking up some juicy peaches at the farmer's market on the weekends here in Rochester.  I decided to combine some fresh peaches with cottage cheese to create the ultimate protein shake.  The combination might sound weird, but you just have to trust me on this one (just this once).  The cottage cheese really gives it that creamy consistency!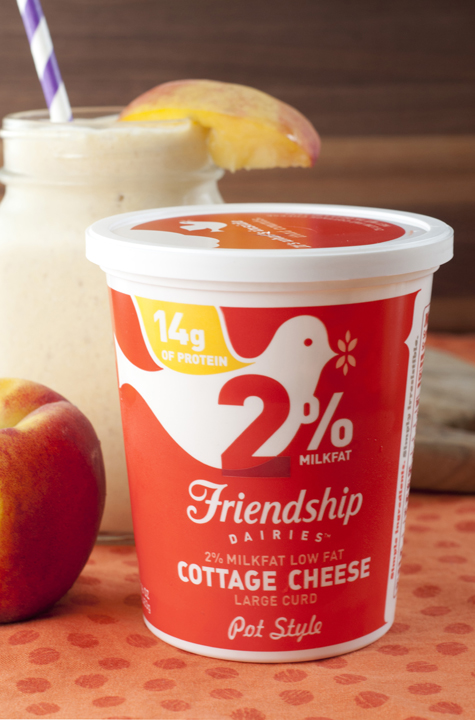 I picked up this cottage cheese at Wegmans one day and it honestly tasted better than any cottage cheese I have ever had.  Friendship Dairies cottage cheese is known as the Original Superfood and is high in protein (1% milkfat has 15g per serving and 2% has 14g).  It is a good source of sustainable energy at any time of the day!  They have held the title of a "superfood original" since 1917.  This cottage cheese is so versatile and you can mix it up with just about anything for a healthy treat (as I did in this Peach Pie Protein Shake).  Hello protein and hello vitamin C!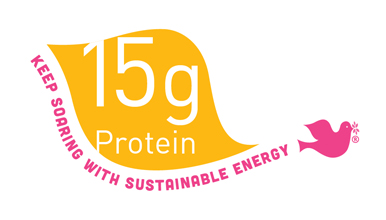 Fun fact:  Friendship Dairies website has a newly launched Superfood Generator that is really awesome.  It is an inspirational online tool that helps people discover the endless delicious possibilities of cottage cheese mix-ins, and their nutritional benefits.  Visit here and follow the instructions to create your very own personalized Superfood recipe – it's really fun to do!  You pick all of your add-ins and then the generator tells you how much protein is in your creation via your Super Summary.  While there, be sure to check out all the incredibly tasty and easy recipe ideas.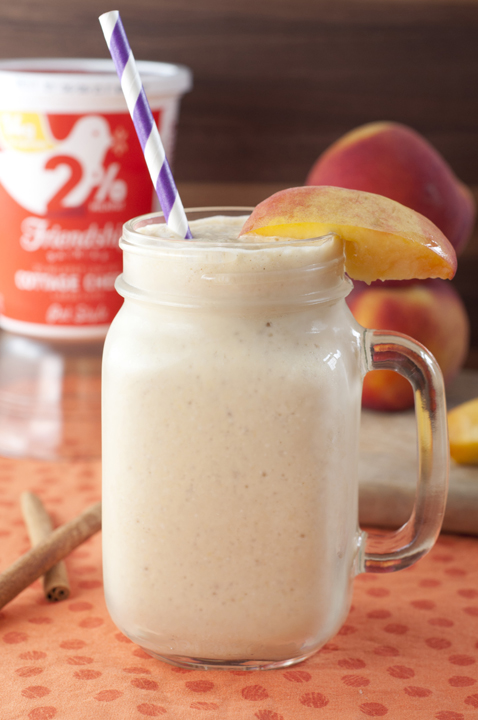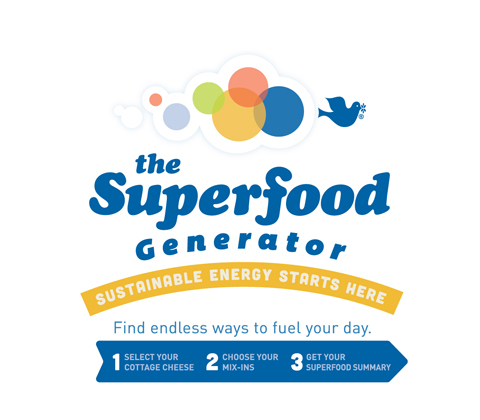 This Peach Pie Protein Shake is a treat for your taste buds any time of the day!  I had it as an afternoon beverage, but it would be perfect for an after-workout recovery drink, a healthy breakfast (as a meal replacement), or a mid-day snack.  Check the consistency of the shake before pouring into serving glasses. If you find it not to be your desired thickness, then add more milk or ice cubes to dilute it.  Enjoy this shake and happy dairy month to all!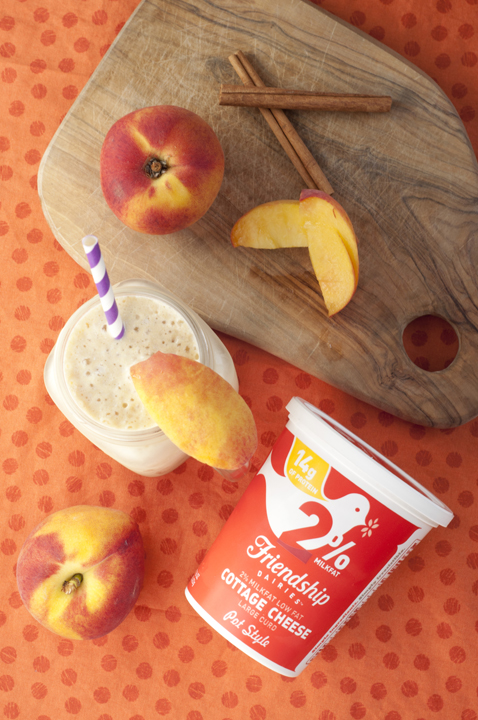 Peach Pie Protein Shake
Serves:
1 large or 2 small
Rich and creamy Peach Pie Protein Shake recipe is packed full of protein and tastes like a slice of peach pie in a glass!
Ingredients
½ cup Friendship Dairies low-fat cottage cheese
2 tablespoons vanilla protein powder (optional)
¾ cup fresh or frozen peaches
½ teaspoon cinnamon
¼ teaspoon ground nutmeg
½ teaspoon vanilla extract
2 teaspoons of sugar (or sweetener of choice)
1 cup milk
5-10 ice cubes (use more for thicker shake)
Instructions
Put all ingredients in a blender and blend until it has reached a smooth and creamy consistency. Garnish with a slice of peach, if desired. Pour into glass(es) and serve.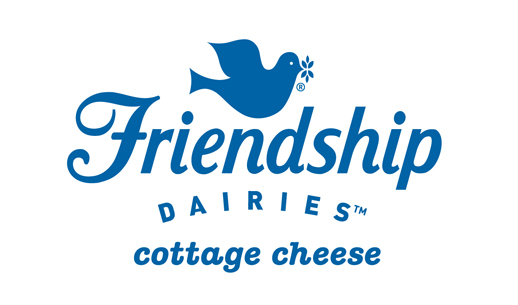 Disclaimer:  Thank you Friendship Dairies for sponsoring this conversation.  All opinions remain 100% my own, as always. #spon

Find Friendship Dairies on Twitter, Instagram & Pinterest.  You can also discover more great Friendship Dairies posts using Hashtags: #theoriginalsuperfood #thesuperfoodgenerator #friendshipdairies