Over 25 Perfect 4th of July Recipes
I'm feeling extra patriotic today and wanted to bring you over 25 Perfect 4th of July Recipes that are perfectly festive for the holiday!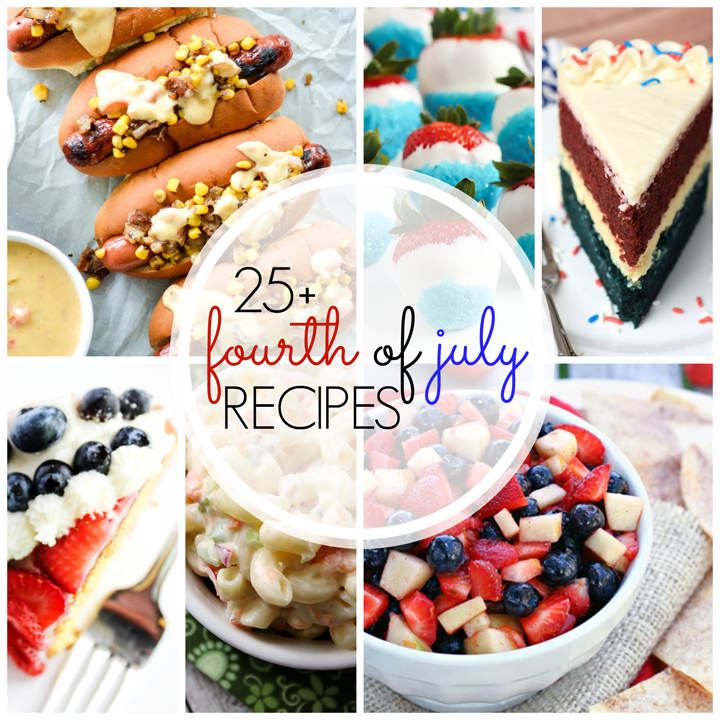 Get those grills fired up and those red, white and blue 4th of July Recipes ready!  The 4th of July is creeping up and I think we could all use a little festive inspiration.
"You make me melt like a popsicle on the fourth of July…."
Sorry, I couldn't help myself.  That was my favorite line from Little Rascals growing up and to this day my brother and I text that to each other every single 4th of July.  In fact, I think the majority of what my brother and I text each other are lines from movies or TV shows that are inside jokes between us.  Sometimes I feel like we wouldn't have anything to say to each other if it weren't for "The Office" or "Groundhog Day".
Siblings are the only people who can truly understand what made your childhood unique and sometimes are the only ones who get your sense of humor.  My brother is one of those people!  My hubby does not get my family's sense of humor at all and likes to dish out the line, "Must be that DiBella sense of humor again" on numerous occasions.
I was driving to a bridal shower for my step-brother's fiance last weekend and heard the "Graduation Song" or the "Wear Sunscreen" speech or whatever it's actually called.  But in light of all the graduation parties this time of the year (literally have one almost every weekend) I think I would share a part of it that I liked:
"Dance, even if you have nowhere to do it but your living room.
Read the directions, even if you don't follow them.
Do not read beauty magazines. They will only make you feel ugly.
Get to know your parents. You never know when they'll be gone for good.
Be nice to your siblings. They're your best link to your past and the people most likely to stick with you in the future.
Understand that friends come and go, but with a precious few you should hold on.
Work hard to bridge the gaps in geography and lifestyle, because the older you get, the more you need the people who knew you when you were young."
All simple, yet great advice, don't you agree?  Happy almost 4th of July, everyone!
Recipes
Chocolate Chip Cookie Ice Cream Sandwich Cookies – Dinners, Dishes, and Desserts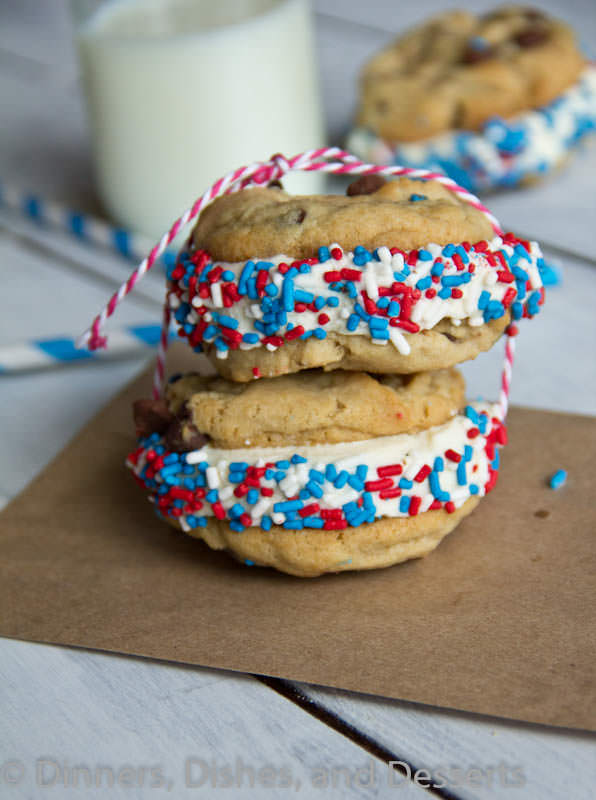 Red, White & Blue Bundt Cake with Fresh Berries – A Dash of Sanity
Blueberry Basil Margaritas – Domestic Superhero
Macaroni Salad – Love Bakes Good Cakes
Red, White, and Blue Velvet Cheesecake Cake – Wine & Glue
Coconut Berry Ice Box Cake – Self Proclaimed Foodie
Patriotic Jello and Cream Push Pops – Culinary Ginger
Festive Fruit Salsa – Let's Dish
Watermelon & Avocado Bruschetta – White Light's on Wednesday
Red, White & Blue Fudge – Kleinworth & Co.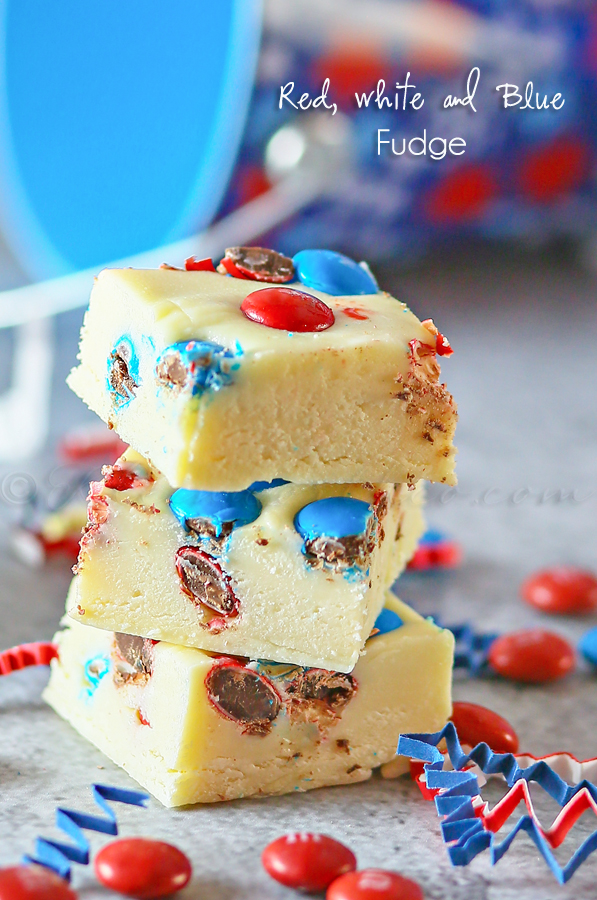 Red, White & Blue Cheesecake Mousse – Belly Full
Brownie & Berry Parfaits – Mandy's Recipe Box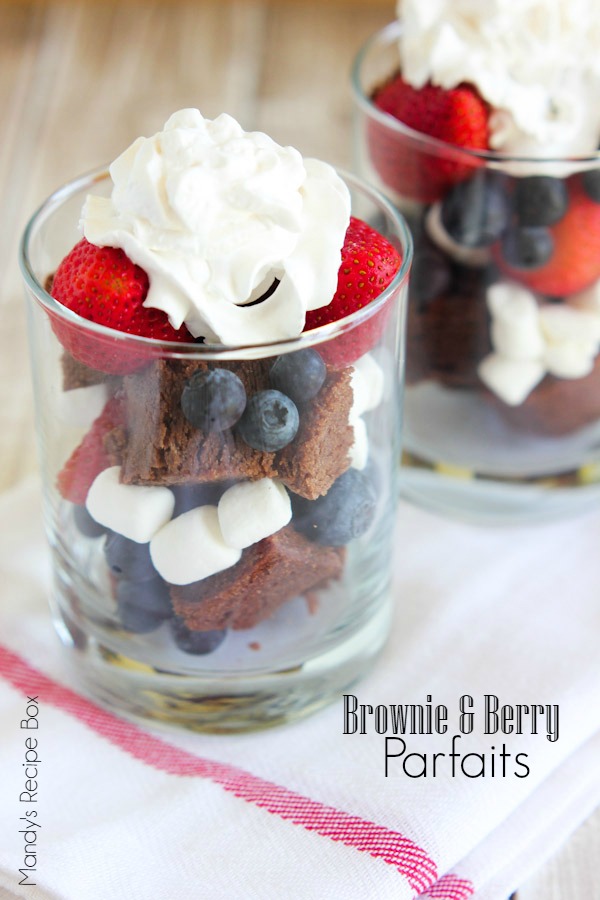 White Chocolate Berry Parfaits – That Skinny Chick Can Bake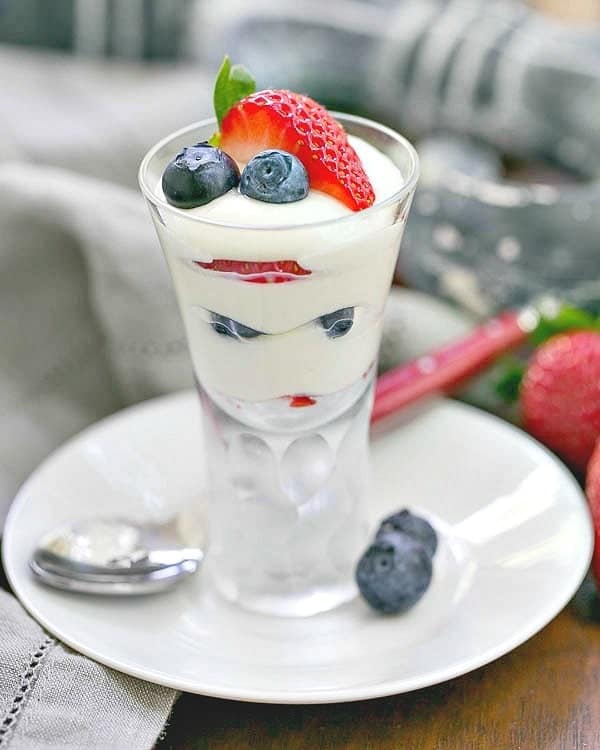 No Bake Red, White & Blue Brownie Trifles – The Recipe Rebel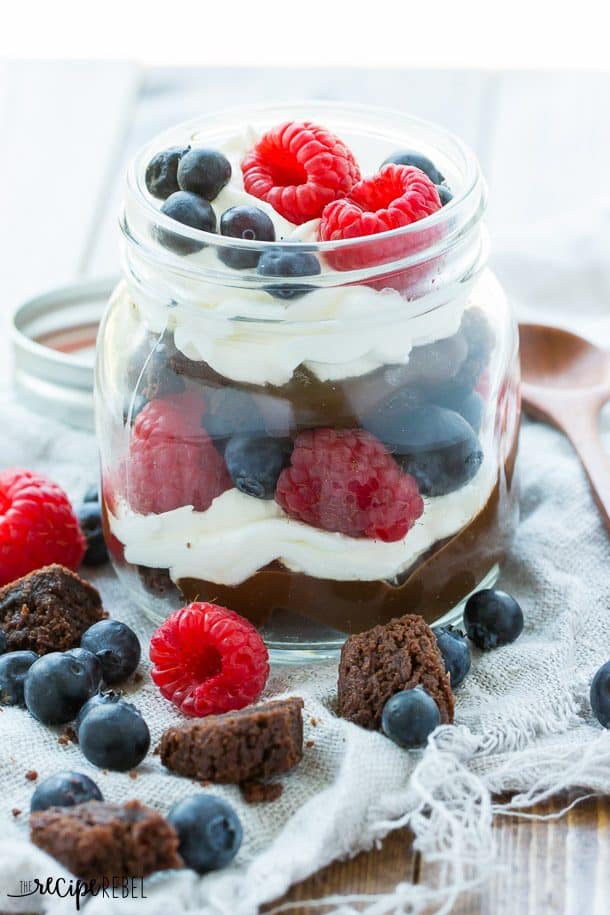 Strawberry Filled Patriotic Cupcakes – Wishes & Dishes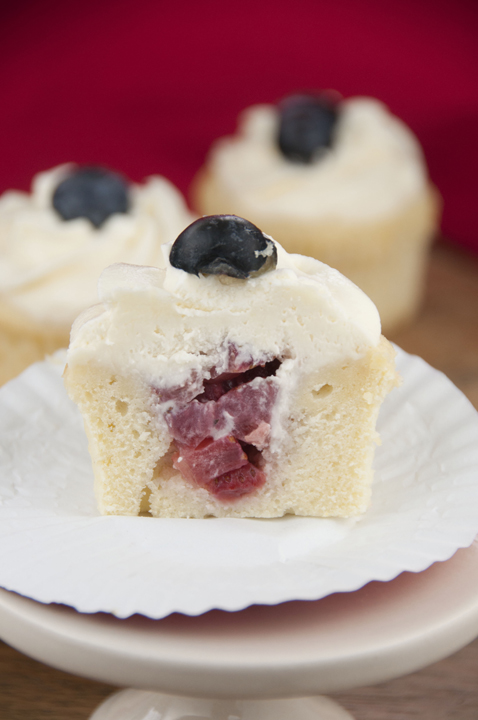 Red, White & Blue Dessert Crepes – Lemons for Lulu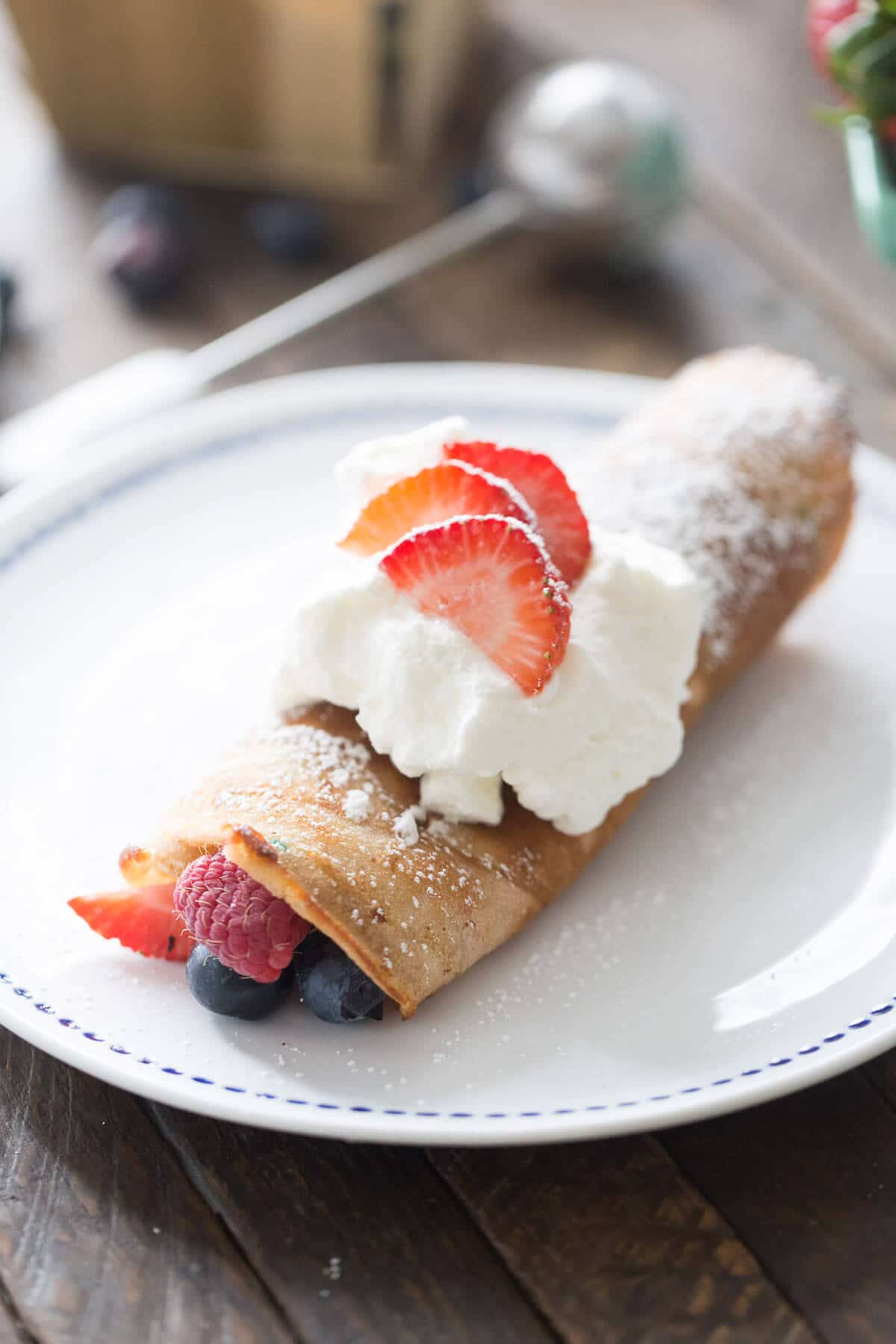 Patriotic Jell-O Stars – 365 Days of Baking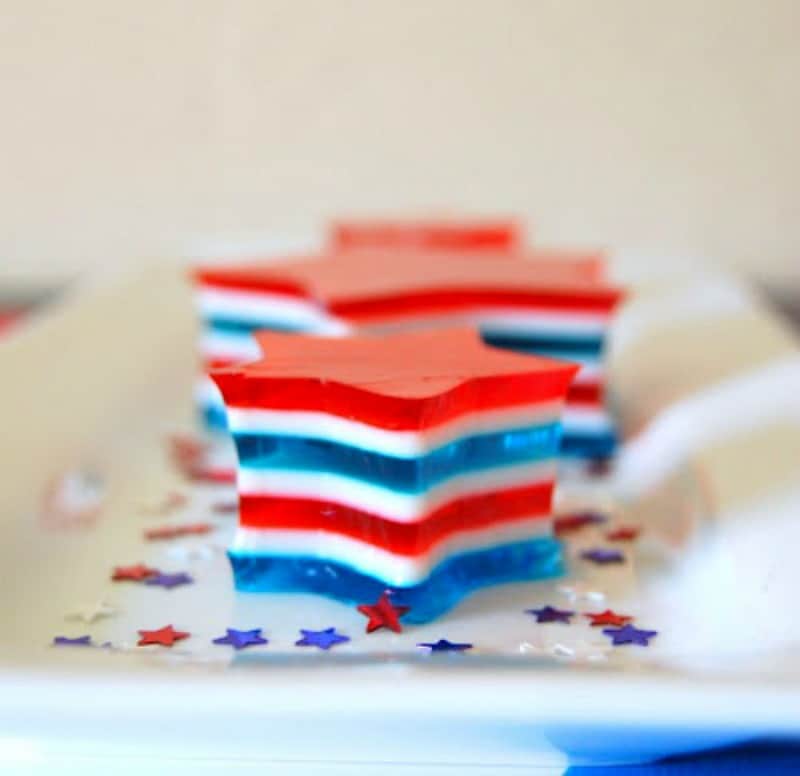 4 Ingredient Cherry Cobbler with Chocolate Chip Topping – Cravings of a Lunatic
4th Of July Fireworks Cake Roll – Big Bears Wife
Red, White & Blue No Bake Cheesecake – My Suburban Kitchen
Red, White & Blue Chocolate Covered Strawberries – Yummy, Healthy Easy
Hot Dogs with Chipotle Cheese Sauce and and Bacon Corn Relish – Cooking and Beer
Bomb Pop Jello Shots – Bread Booze Bacon
Red White and Blue Jello Poke Cake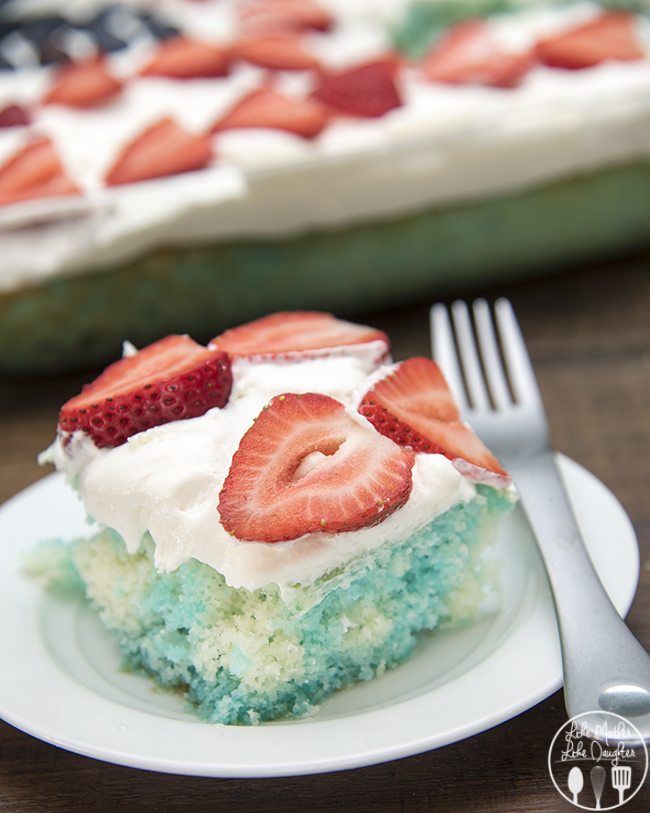 Gluten Free Potato Pound Cake with Berries – Cupcakes and Kale Chips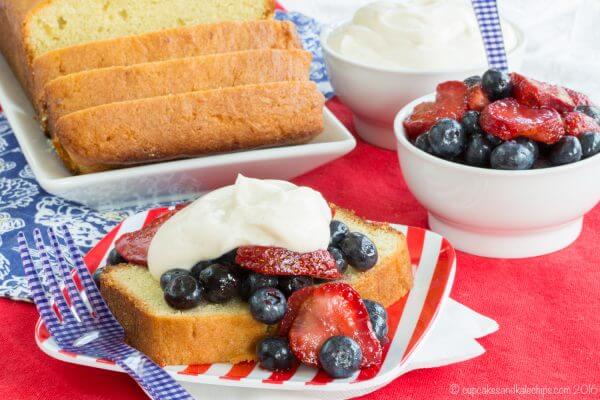 I hope you enjoyed all of these 4th of July recipes!  Have a safe and happy holiday!