Old-Fashioned Egg Salad
This creamy old-fashioned egg salad recipe can be served on crunchy lettuce, toasted bread, or in a pita for a quick and easy lunch idea. This is a great way to use up leftover hard-boiled eggs after Easter!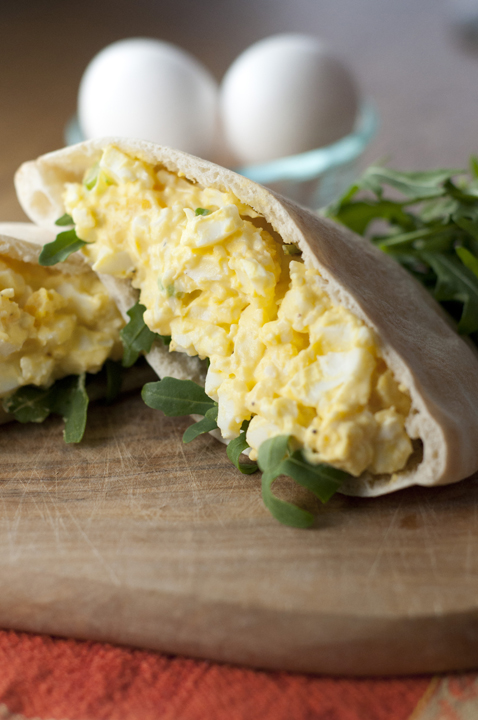 I was trying to get myself in the Easter spirit last week by coming up with something to make that was Spring-ish and seasonal.  Eggs make me think of Easter more than any other food, so therefore this classic and old-fashioned egg salad was born.  My mom came over for lunch for her birthday last week and I made this for her.  This is one of her favorite foods and I was nervous to make it for the first time (yes, this was sadly my FIRST time making egg salad).  I have experimented with simple pasta salad, Dad's potato salad, and pecan grape chicken salad, but never egg salad.  Well, this met her approval and she absolutely loved it.  Well, either that, or she lied to me to spare my feelings. Chicken salad has always been my preference up until now because I love my Avocado Chicken Salad so much!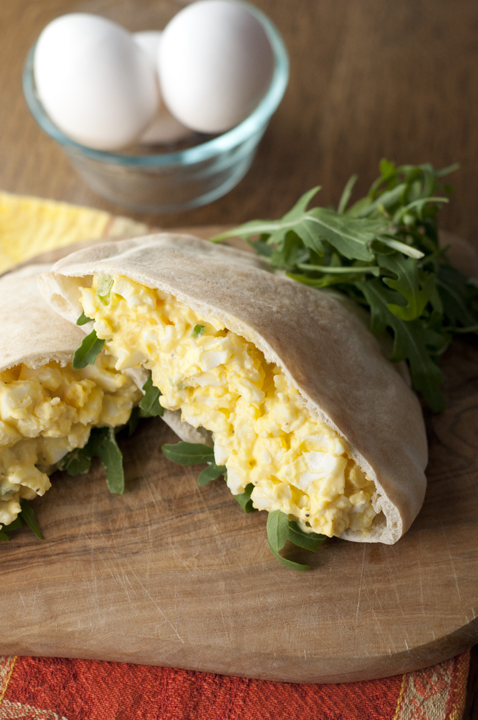 Admittedly, I am not even the world's biggest egg salad fan and never have been.  This stuff IS delicious and I'm completely sold on it now.  I kept it pretty simple and classic which totally took me back to earlier days and a simpler style of cooking when my mom used to make it often.  I think that sometimes certain foods can be left uncomplicated and are better off for it.  I mean, didn't everyone's mom or grandma make egg salad just like this? This is good just as is, but you can doll it up any way you like.  Some people feel that egg salad is just not egg salad without some celery so feel free to add that!  But in the end, this old-fashioned egg salad is perfectly good left as is.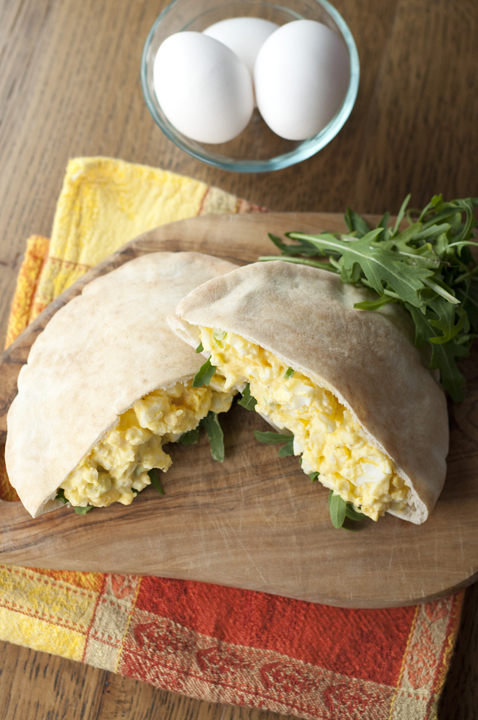 I like adding green onions to anything I can.  This is going to sound weird but they are one of my favorite ingredients to cook with!  They rank right up there with truffle salt…except these babies are much cheaper.  The green onions in this egg salad give it a little bit of a zip and the dijon mustard gives the slightest bit of a spicy kick.  I love the extra zest that both components bring to the table.  No pun intended.
You can serve this old-fashioned egg salad however you like – it can totally represent as a yummy snack if you serve it spread on crackers. You can even stuff it inside some cherry tomatoes for an impressive appetizer. Another great use of this egg salad would be this Egg Salad with Tuna and Sweet Pickles Sandwich from my friend Sandy! I also found these super fun Egg Salad Cucumber Boats from my friend Dara.
My Old-Fashioned Egg Salad is beyond easy to make and you will probably already have most of the ingredients on hand which makes it economical, as well.  Enjoy and happy Easter!  If you're looking for more recipes for Easter, check out this great collection.
Old-Fashioned Egg Salad
Prep time:
Cook time:
Total time:
This creamy old-fashioned egg salad recipe can be served on crunchy lettuce, toasted bread, or in a pita for a quick and easy lunch idea.
Ingredients
8 eggs
½ cup mayonnaise (good quality - I used Hellmann's)
1 teaspoon prepared Dijon mustard
¼ cup chopped green onion (scallions)
salt and pepper to taste
¼ teaspoon paprika
salt
Instructions
Place egg in a saucepan and cover with cold water (about ½ inch above eggs). Add a dash of salt to the water. Bring water to a boil and immediately remove from heat.
Cover and let eggs stand in hot water for 10 to 12 minutes. Remove from hot water, cool, peel and chop. Make sure you peel them carefully to avoid egg shells in your salad.
Place the chopped eggs in a bowl, and stir in the mayonnaise, mustard and green onion.
Season with salt, pepper and paprika. Stir and serve on your favorite bread or crackers.