Crock Pot Pulled Cheesesteak Chicken
Crock Pot Pulled Cheesesteak Chicken recipe is an incredibly easy family meal made right in your slow cooker and packed with flavor! You can serve it for a party or potluck!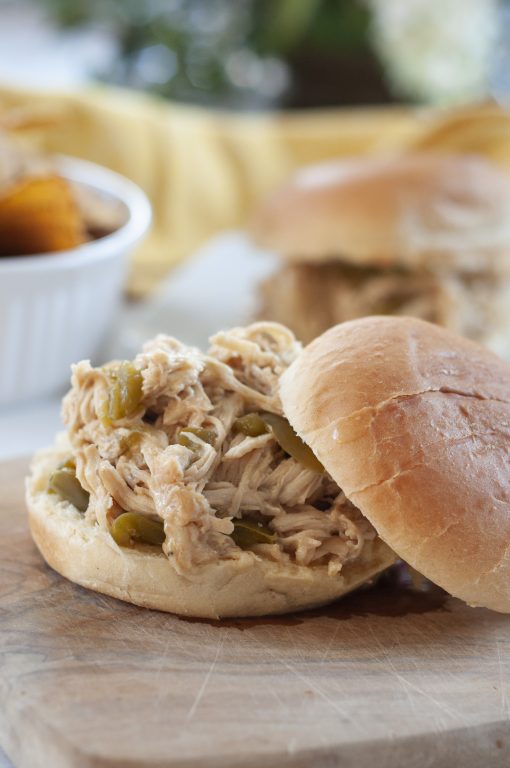 I always have a hard time getting going again once January hits. I'm finally back from my little break, dusting off my pots and pans, and sharing this amazing Crock Pot Pulled Cheesesteak Chicken with you!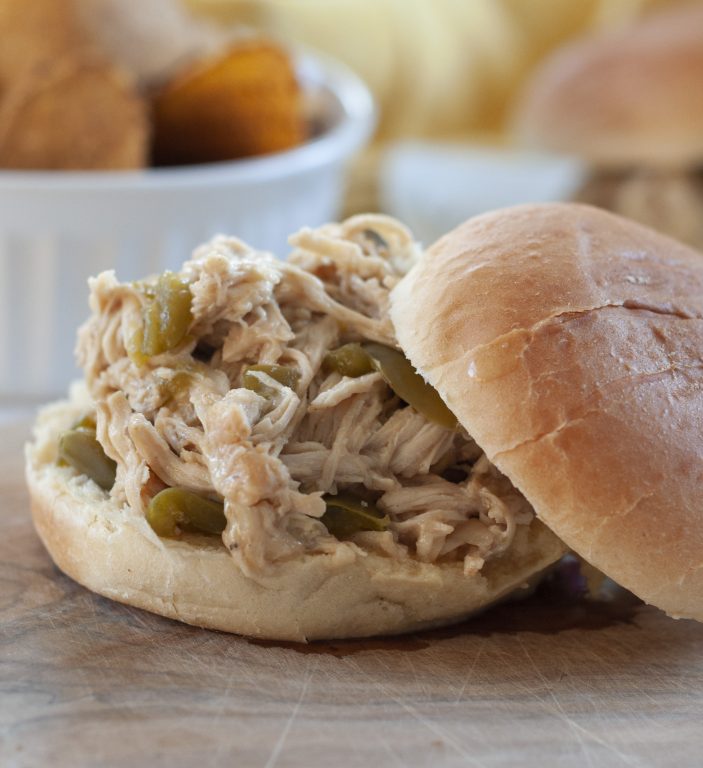 The busiest time for my business is November and December. I work my tail off to pump out new recipes for the holidays and find myself a bit burnt out as soon as Christmas is over.

MY LATEST VIDEOS
I always tell people to think of an accountant in April as far as working my tail off and not getting much of a break. That's a food blogger in November and December!
New Year's Eve snuck up on me. Mr. Wishes and I had no plans because we hosted Christmas and kind of just forgot about New Year's Eve. It ended up being for the best. We stayed home just the three of us and had a nice, fun, quiet night in. I made sauce and meatballs, Crock Pot Spiced Hot Apple Cider, snacks, and leftover Christmas cookies!
I also celebrated my birthday this past weekend. We have made it a tradition the past two years to do not a whole lot on my birthday because that's exactly what I want. And my husband accuses me of being high-maintenance! I think not!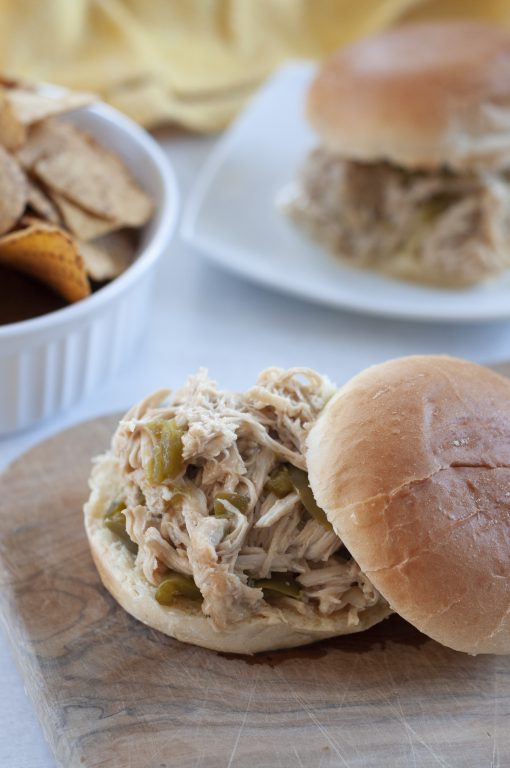 I like to spend my special day just going wherever the wind takes me: window shopping at my favorite stores, lunch, Starbucks, and dinner at the Cheesecake Factory. This was my first birthday spent as a family of three and I was happy to have my little sidekick with me for the entire day.
Eliza slept six hours straight for me overnight and then another four hours after she ate. It made for a great day feeling well-rested and just driving all over town with my two favorite people.
That's about it for an Ashley update. This Crock Pot Pulled Cheesesteak Chicken is SO good and I just remembered that I need to make it again. It would be awesome for the Super Bowl, a weeknight dinner, or to make for a party.
I love it in the spring and summer, as well. It is nice to not have to heat up the oven and have a delicious, light meal ready for you with hardly any effort. You may also like my Crock Pot Pulled BBQ Chicken.
If you have leftover pulled chicken, turn it into these BBQ Pulled Pork Nachos – except with CHICKEN! Those nachos are the perfect game day snack. I also am loving this Crock Pot Chicken Tortilla Soup from my friend Kim.
Enjoy!

Crock Pot Pulled Cheesesteak Chicken
Recipe type:
Dinner, Lunch
Prep time:
Cook time:
Total time:
Crock Pot Pulled Cheesesteak Chicken recipe is an incredibly easy family meal made right in your slow cooker and packed with flavor! You can serve it for a party or potluck!
Ingredients
2 green bell peppers, sliced
1 large onion, sliced
5 garlic cloves, minced
1½ pounds boneless, skinless chicken breasts
2 teaspoons smoked paprika
1¼ teaspoon salt
1 teaspoon pepper
8 ounces beer
8 ounces white cheddar cheese, shredded
sandwich buns, toasted (kaiser rolls or sub rolls work best and don't get soggy)
Instructions
Season chicken breasts with salt, pepper &smoked paprika.
In the crock pot/slow cooker, layer peppers, onions, and garlic.
Place chicken on top and beer over everything.
Cover and cook for 6-8 hours on low. When about 1 hour left of cooking, shred chicken in crock pot using two forks.
Toss. All (or most) of the liquid should be absorbed.
Mix in the shredded cheese then turn your crockpot to the "warm" setting and cover for 5 minutes. Serve warm!

Recipe source: adapted from howsweeteats.com