How to Make the Perfect Turkey
Today I am sharing my method for how to make the perfect turkey for Thanksgiving or Christmas! It's easy and completely fool-proof!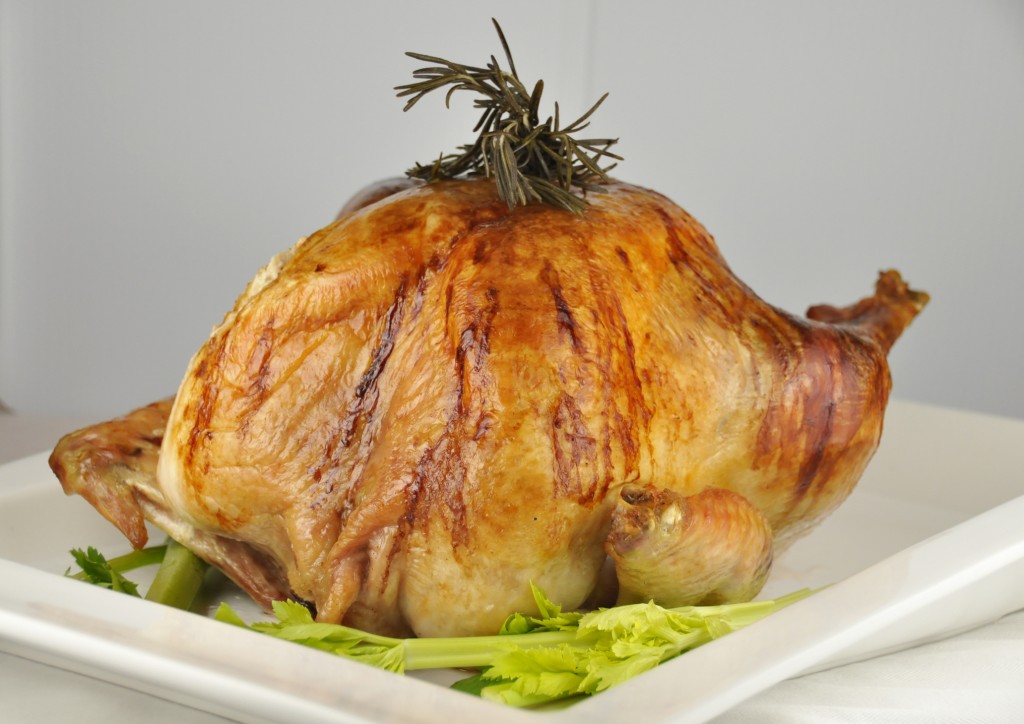 So, I made my first turkey and I did it before Thanksgiving so that if it turned out to not be a huge disaster, unlike a lot of things I have made lately, I could tell you all about it.  Well, it turned out not to be a huge disaster and I actually give it a big thumbs up!  I'd also have to say that the aroma coming from my oven was the best I have ever smelled or probably will ever smell in my lifetime. Now, let me show you how to make the perfect turkey.
I decided not to cook the stuffing inside the turkey, so if you also don't plan on doing that then this method will work great for you.  Oh, and I even got to use my "new" roasting pan/rack and gravy separator!  I say "new" because they have been in the original boxes since our wedding….ummmm… 3.5 years ago.  I was super excited to finally bust them out.  Am I getting really old if that kind of stuff is exciting to me?  Well, I am pushing 30 so the answer is probably "yes" to that question.  Speaking of which, I can't wait for my huge NON-surprise party that someone is gonna throw me (hint hint to all my friends and family).  I made everyone promise to not throw me a surprise party – that would not make me a very happy birthday girl.  Anyways, that was a fun little tangent.  I'm always trying to steal every holiday's thunder by focusing the attention on the number one ultimate holiday – my birthday 😉
So, if anyone is still working on putting together their menu (hello, procrastinators!) maybe you will try out this turkey roasting method.
Oh, and I would include the recipe I used for making the gravy, but um, that actually WAS a disaster…so I'll leave you on your own for that.  Recipes for the side dishes, however, will be given to you very soon.
There you have it – now you can make the perfect turkey at home! Now check out my no-drippings turkey gravy to serve over this turkey!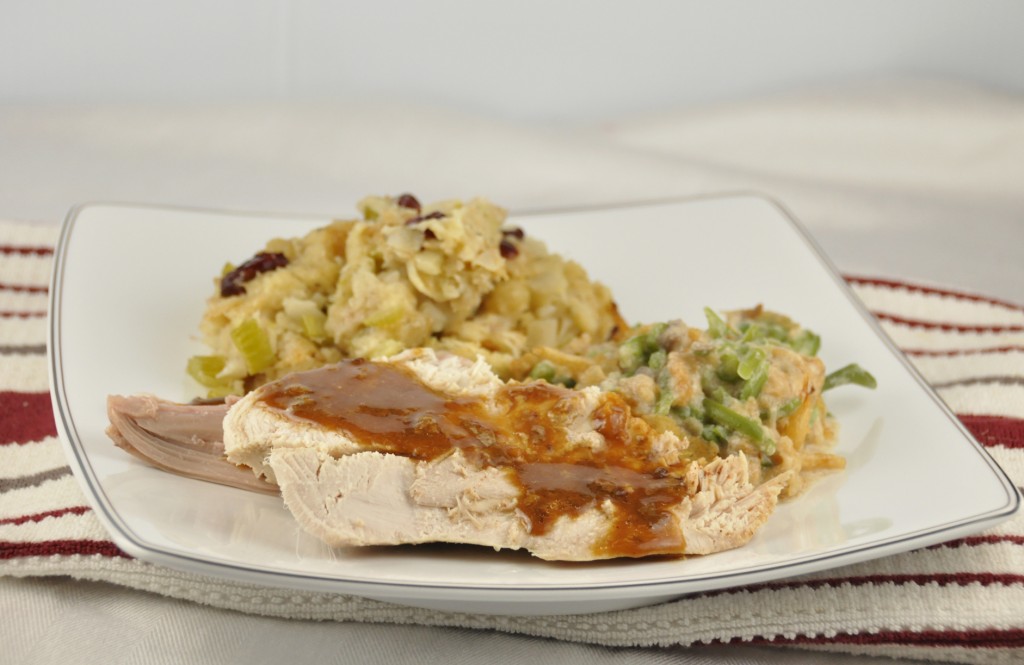 How to Make the Perfect Turkey
Prep time:
Cook time:
Total time:
Today I am sharing my method for how to make the perfect turkey for Thanksgiving or Christmas! It's easy and completely fool-proof!
Ingredients
1 (14 to 16 pound) frozen turkey
For the aromatics:
1 red apple, sliced in large pieces
½ onion, sliced in large pieces
1 cinnamon stick
1 cup water
4 sprigs rosemary
6 leaves sage
Canola oil, for rubbing outside
Instructions
to 3 days before roasting:
Begin thawing the turkey in the refrigerator or in a cooler kept at 38 degrees F.  Remove innards once thawed and rinse inside and out with cold water.
Place the turkey on roasting rack inside a half sheet pan or in a roasting pan and pat dry with paper towels.
Combine the apple, onion, cinnamon stick, and 1 cup of water in a microwave safe dish and microwave on high for 5 minutes. Add steeped aromatics to the turkey's cavity along with the rosemary and sage. Tuck the wings underneath the bird and coat the skin liberally with canola oil.  This will make the skin crisp up and brown nicely.
Roast the turkey on lowest level of the oven at 500 degrees F for 30 minutes. Insert a probe thermometer into thickest part of the breast and reduce the oven temperature to 350 degrees F. Set the thermometer alarm (if available) to 165 degrees F.
A 14 to 16 pound bird should require a total of about 2½ hours of roasting.  Let the turkey rest, loosely covered with foil for 15-30 minutes before carving.  This will lock in the juices and keep the meat moist.
Enjoy!