Friday Faves: Tieks Ballet Flats Review
My Tieks Ballet Flats Review that I wrote just for fun.  They are the perfect travel flats and I'm now completely obsessed!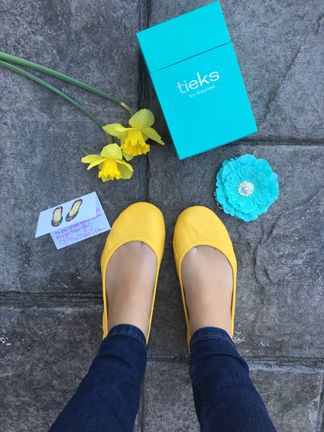 I recently ordered a pair of Tieks after reading about them for a while now.  I had to see for myself what all the fuss was about! One word: LOVE.  Why am I writing a review about them?  They are hands down the best, most comfortable flats I own and I wanted to share the love!  I may or may not have a bazillion pairs of shoes, much to my hubby's dismay, so I DO have a lot to compare them to.
I ordered my Tieks in mustard yellow because I have been in a huge yellow kind of mood lately.  Spring weather and sunshine must be putting me in the mood for brighter, happy colors.  I am so happy with my choice because I wear a lot of neutral colored clothing and the yellow shoes really give me that "pop" of color for so many different outfits!  I also thought ahead and figured I could wear them for spring, summer, AND fall.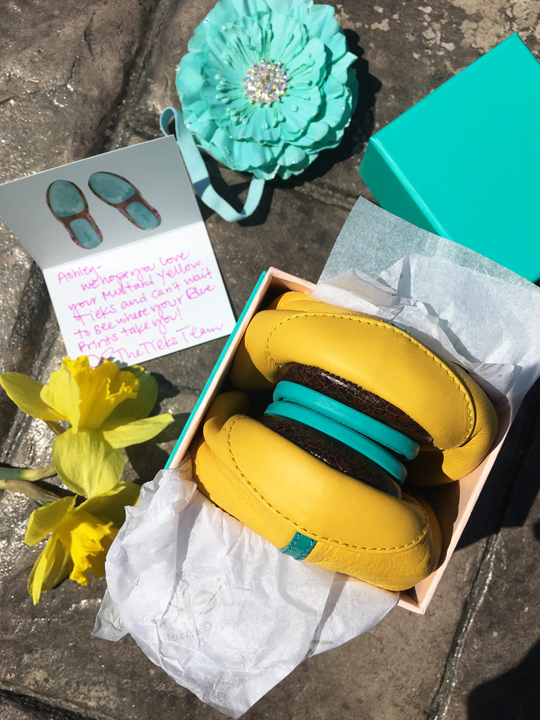 Tieks is a family-owned company that is known for the most versatile and comfortable designer ballerina flats.  You can always tell Tieks because they are flexible and have the pretty blue soles and back strip.  Fun fact: each pair of Tieks takes three days and 150 steps to make, which includes hand stitching.  For this reason and more, I think they are well worth the hefty price tag.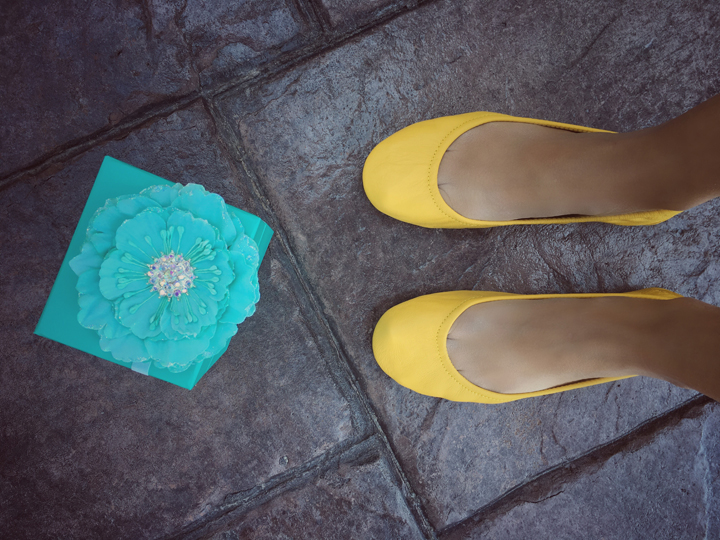 My hubby and I travel a lot and my first thought was that these would be so comfortable for walking (sometimes running, in our case) through airports, roaming the streets exploring new cities, etc.  They mold to the shape of your foot and I feel like I'm wearing slippers as the blue soles feel like shock absorbers and really cushion my feet.  No other ballerina flat is like these.  They are also great for every day life and even wearing to the office because of how fashionable, trendy and cute they look.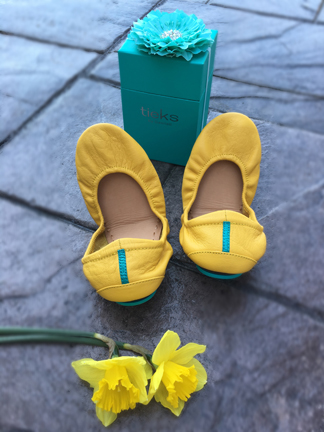 Something embarrassing: when my husband and I travel, we pack one suitcase that's full of just shoes.  These Tieks are my new best friend because they take up no space at all in a suitcase or carry-on bag because they are fold-able.
Another embarrassing fact:  I am known, mostly when I travel to NYC, to carry a pair of flat shoes in my purse whenever I'm wearing heels.  There is just no way I am lasting very long in heels when doing that much walking on concrete sidewalks.  Once those heels come off then THEY become the ones wrapped in a plastic bag in my giant purse that I had to carry because it has to be able to fit my huge heels.  Those days are gone thanks to my new yellow Tieks solving that problem!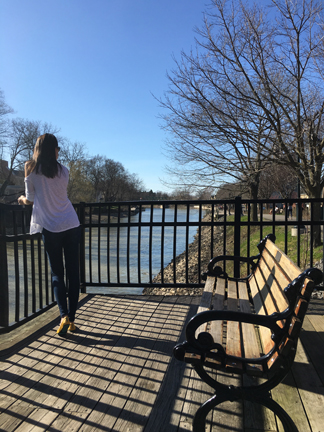 I read how many people recommend wearing new Tieks around the house to break them in and make sure the size you ordered is the right fit for you.  Honestly, I did not have to do this.  I had complete confidence in my Tieks and wore them out for an entire day the first day I received them in the mail (yeah, new things burn a hole in my pocket).  I have zero complaints and the biggest miracle of all is that I have no cuts or blisters on my feet that I normally get from flats.  I seriously think I have permanent scars on the backs of my heels from years of walking around in cheap, uncomfortable flats!  I never went anywhere without a supply of band-aids in my purse, just in case.
Note:  Tieks don't come in half sizes.  After doing a lot of research, I decided to order a size 8 when I normally wear a size 8.5.  They fit perfectly and, unless you have a super wide foot, I would recommend ordering down instead of up if you are in between two sizes.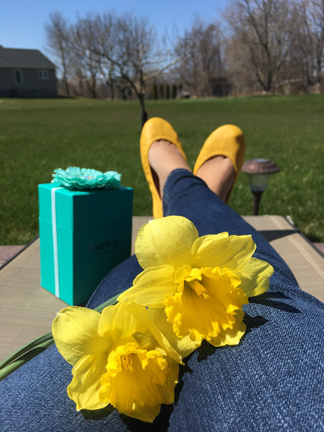 If you are in the market for new flats, do a lot of walking, traveling, or just want a comfortable pair of cute flats for every day, Tieks will win your love!  If you are thinking about it but are on a limited budget then I would recommend getting a versatile color so you will get to maximize the use you get out of them.  Now I think I need them in black, pink, and leopard print (sorry, hubby) 🙂
Disclaimer:  I did not receive this product for free nor was I compensated to write this review.  All opinions remain 100% my own, as always.