Glazed Spiral Ham
This recipe for Glazed Spiral Ham with a sweet glaze uses a fully-cooked ham and is a great centerpiece for your Christmas, Easter, or Thanksgiving dinner table! The flavor and texture will be a show-stopper!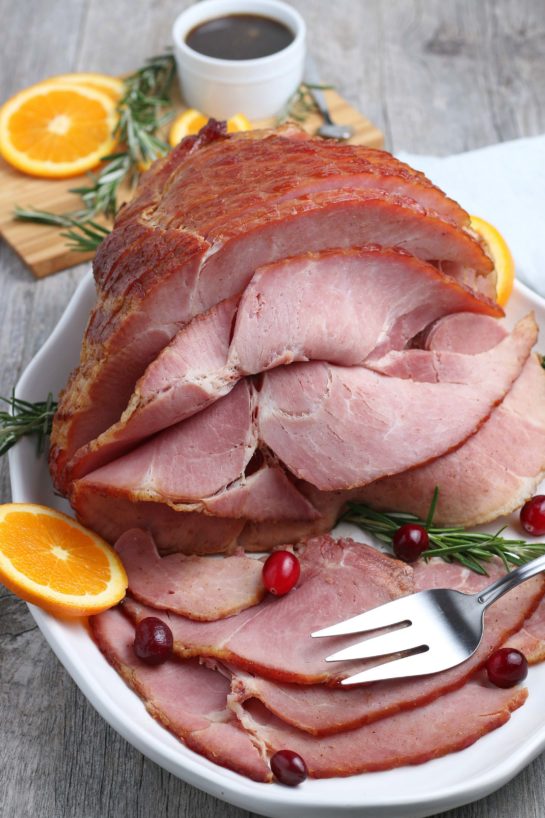 I am kind of turning into a ham person. I never was, but here we are. Special thanks to this glazed spiral ham for converting me.
My mother-in-law makes amazing hams and has turned me into a ham person. I mean, I always liked deli meat ham sandwiches for the most part. I have to admit that it's appeal was always greatly heightened when I would add potato chips inside my actual ham sandwich. Have you done this before? Do this. Whatever, I like what I like.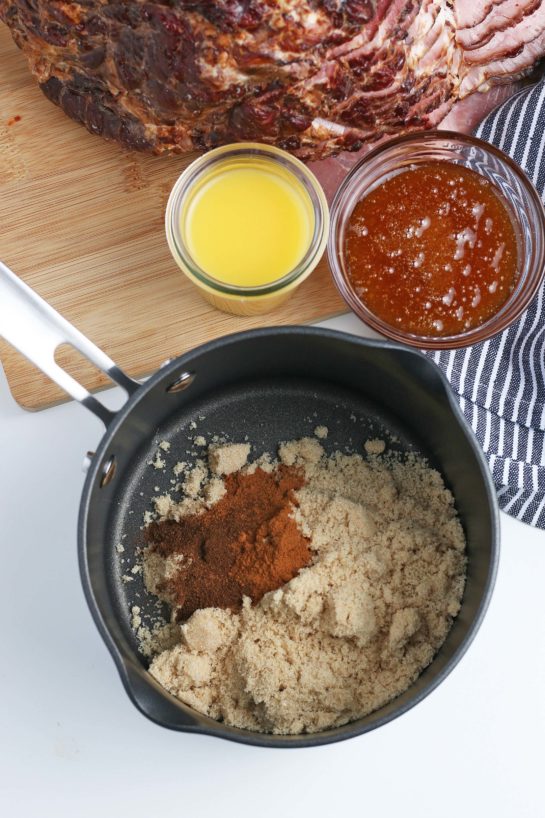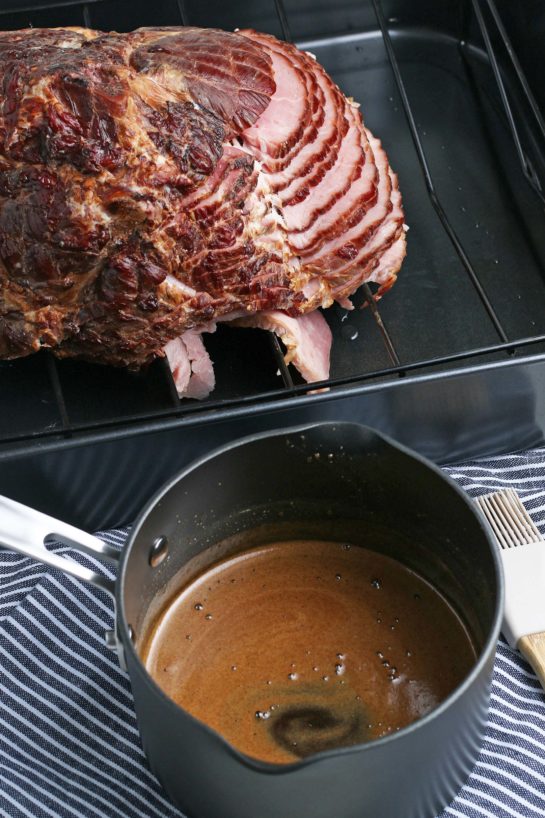 Every Sunday afternoon on the way home from church, my dad would stop by our favorite bakery (Savoia Bakery) and get a warm loaf of French bread to make cold-cut sandwiches on. That would be our Sunday after-church lunch and Sunday sauce would be for dinner. Memories!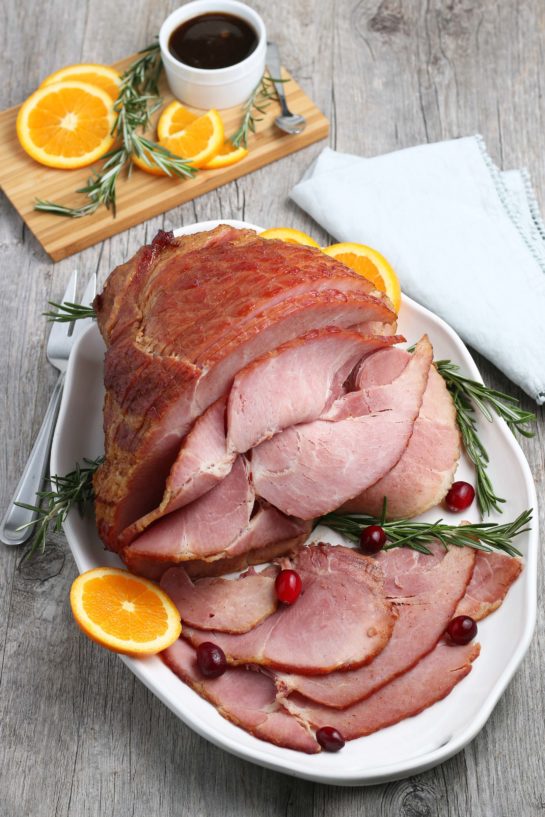 Easter is quickly approaching! Holiday ham is a traditional meal for most families to include on their Easter, Thanksgiving, and Christmas menus! It really doesn't require a lot of effort, but can be intimidating.
With just a few basic ingredients for a delicious glaze and a little preparation time, you can transform a very basic ham into an amazingly delicious ham. You will impress not only your guests, but yourself!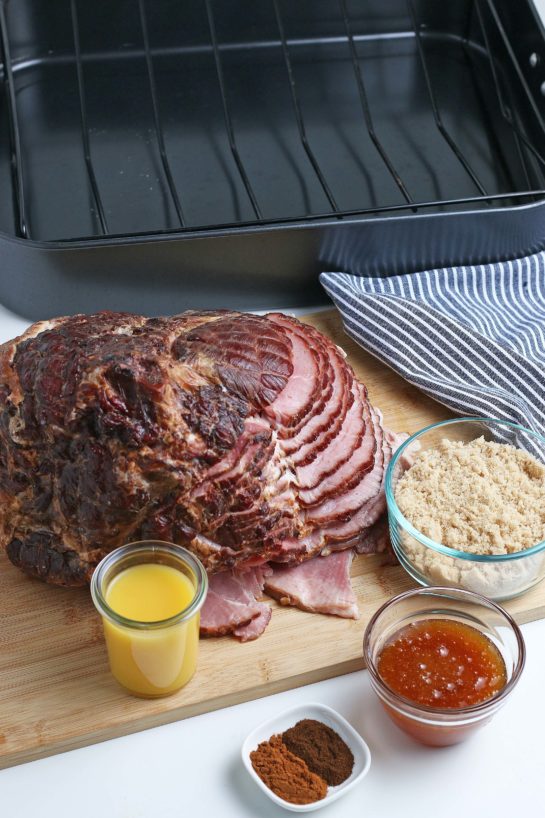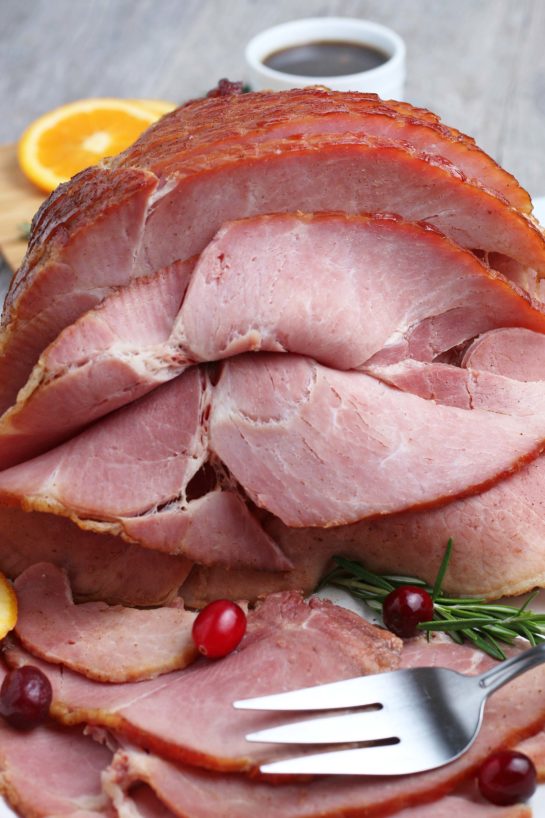 To me, the best part about hams is that they come pre-cooked. Therefore, there's little work to do and not a lot of room to mess up or get the temperature right, etc. You can just simply warm the ham in the oven and add a perfectly sticky-sweet glaze to make your ham really shine and stand out.
This recipe for glazed spiral ham is fool-proof, trust me. If I can do it, you can do it!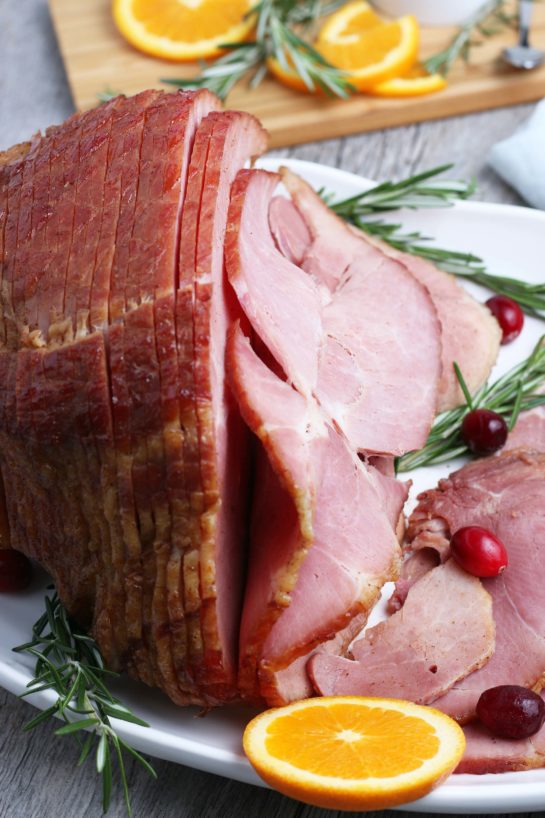 Hams seriously don't just have to be made for holidays. Hams are a great pork roast to make if you're having just a regular ol' family gathering or if you just want to make it and enjoy ham sandwiches for the entire week. We also love making it in the crock pot (crock pot ham). I hope you enjoy!
Now, somebody rescue me from my ham food coma.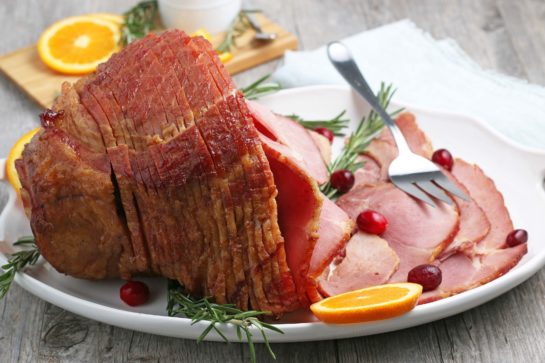 Here are some ideas for using your ham leftovers to make an easy breakfast, lunch, or dinner:
Creamy Baked Ham Fettuccine Alfredo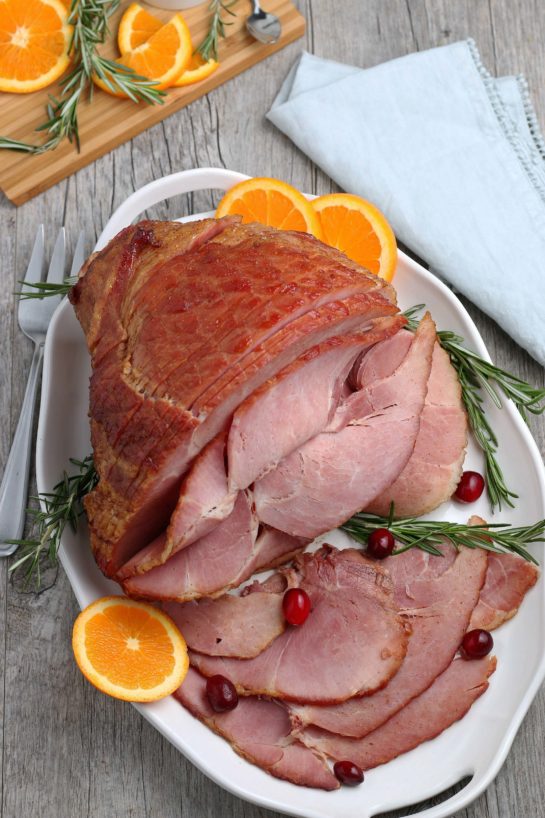 Glazed Spiral Ham
Prep time:
Cook time:
Total time:
Ingredients
Glaze:
1 cup light or dark brown sugar, packed
½ cup honey
½ cup orange juice
1 teaspoon ground cinnamon
1 teaspoon ground cloves
Instructions
Remove ham from refrigerator at least 2 hours before cooking to bring it to room temperature
In a medium saucepan, whisk together all of the ingredients for glaze
Bring to simmer and cook for 1-2 minutes or until sugar dissolves and glaze thickens slightly
Preheat oven to 325 degrees F
Unwrap ham and place in large roasting pan cut side down
Brush ½ of the glaze over the ham
Wrap tightly with foil
Bake for 12-15 minutes per pound or until ham reaches an internal temperature of 145 degrees F
Remove from oven and remove foil
Brush remaining glaze over ham, be sure to get in between slices ** see notes
Return to the oven and continue cooking for an additional 8-10 minutes
Remove from oven and loosely wrap with foil and let rest 15 minutes before carving and serving
Notes:
If glaze hardens, return to heat to loosen