Friday Faves: Pro Naturals Hair Repair System
Friday Faves: where I talk about new products I have discovered and love!  Here is my review of the wonderful Moroccan Argan Oil Pro Naturals Hair Repair System that has helped my hair tremendously.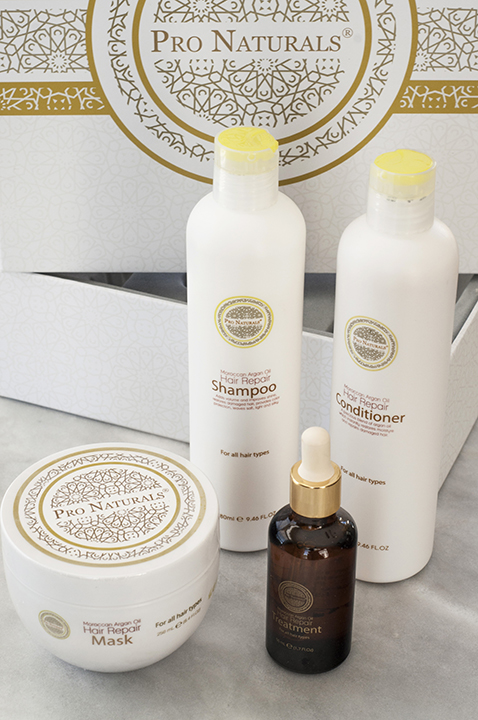 I have mentioned in many posts before how I don't have the healthiest hair out there and am trying to help it along on the road to recovery as much as I possibly can.  All of the years of bleaching it and styling it with cheap hair styling tools made my hair hate me and it really wreaked havoc. I have heard from many readers saying they are experiencing the same problems which is why I write these hair product and styling tool reviews for all of you lovely people also looking to improve your hair care routine!  I already told you about my favorite hair dyer, flat iron, and curling wand for damaged hair in past posts and now this Pro Naturals Hair Repair System.  Definitely check out those past reviews if you're in the market for new styling tools that aren't going to cause damage to your hair!
I'm so glad you're here! Follow along on Pinterest for more inspiration! 
After using this Pro Naturals Hair Repair System the very first time, I immediately noticed positive results.  My long hair was softer, shinier, and less dry.  I will admit that I was actually afraid to use the leave-in oil because my hair gets oily fast as it is so I don't need much help in that department.  Normally the oils leave my hair just looking gross, dirty and weighed down! Pro Naturals Argan oil did not do this to my hair, but actually absorbed right away and just left a nice shine to it.  I was very skeptical but ended up pleasantly surprised. Don't you love when that happens?  All of the little "frizzies" on top of my head weren't visible anymore and my hair was easier to comb through. If you have brittle, flat, or dull looking hair, you will love this entire hair repair system.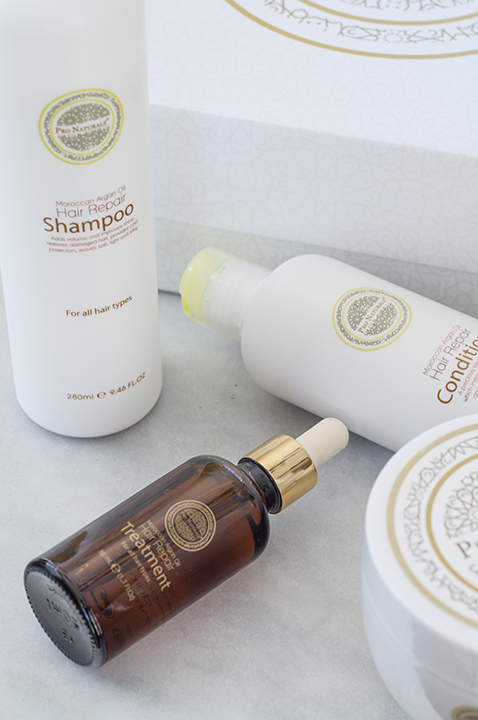 I have used hair repair systems in the past and they all have smelled…let's just say, less than marvelous.  This product smells so good that I think they should make a body spray with the scent!  Ha! I know scent is important to most people and this one has a sweet, yet subtle aroma.  Again, I was pleasantly surprised.
More details about the product and what exactly you will get in the (very nice, professional looking) box when you order it:
Hair Repair System transforms dull, damaged hair into healthy, shiny hair full of volume and shine!

1 280ml Bottle Pro Naturals Hair Shampoo

1 280ml Bottle Pro Naturals Hair Conditioner

1 250ml Pro Naturals Hair Mask

1 50ml Pro Naturals Argan Hair Oil
I highly recommend Pro Naturals Hair Repair System to anyone who wants healthier, softer hair.  You won't be disappointed!  My brittle ends and fragile hair has improved drastically since I've been using it every other wash for the last 14 days.  I assume it will just only keep on getting better.  They very generously sent me this system to try out and you best believe I will be purchasing it for myself as soon as this one runs out.  For the price, it really can't be beat.
What are some of your favorite things you are loving at the moment?! Any recommendations? Do tell!