Fall Confetti Sweet Bread
Fall Confetti Sweet Bread recipe is moist and flavorful. This breakfast or dessert bread is easy to make and doesn't require a mixer – just a bowl, spatula and bread loaf pan. Nothing tastes more like fall!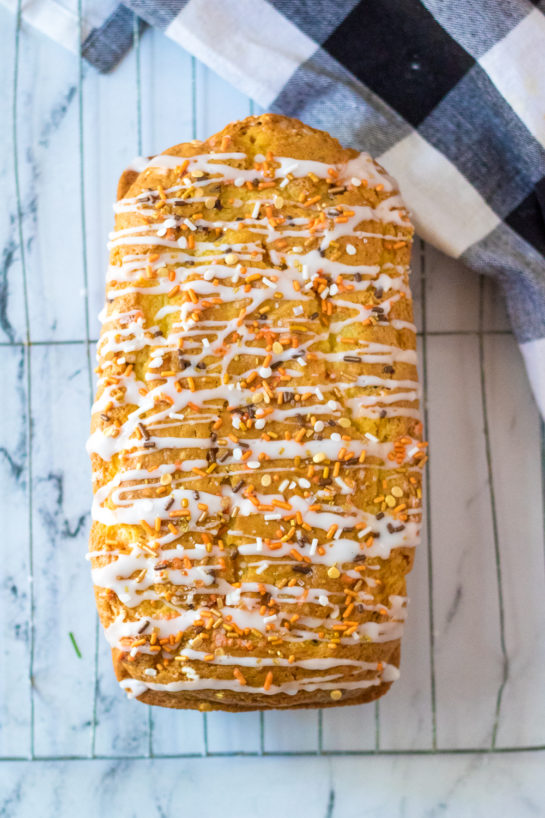 Hello new favorite fall bread! It's this amazing tasting Fall Confetti Sweet Bread and I am all about it.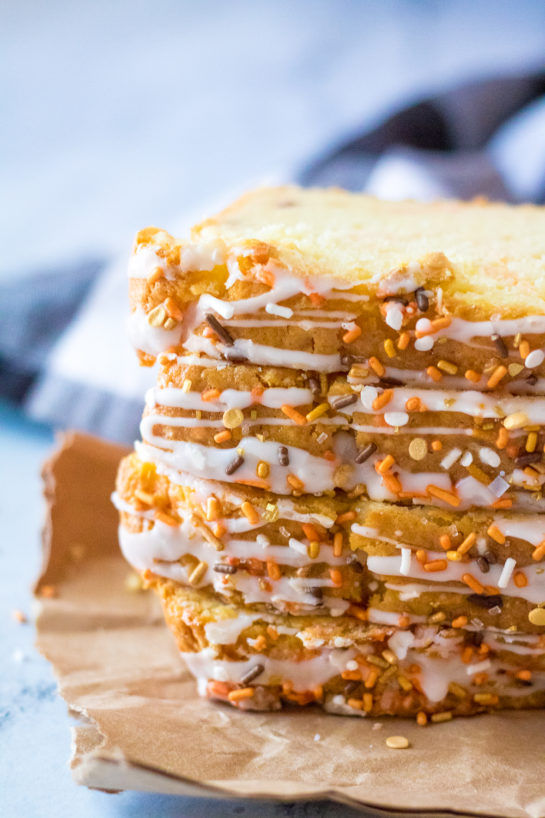 Let's eat Fall Confetti Sweet Bread with tons of sprinkles and flavors that are a TOTAL throwback. Deal? Yes, the obsession with this fall bread recipes is still going. It tastes amazing and is so pretty to look at, so why not?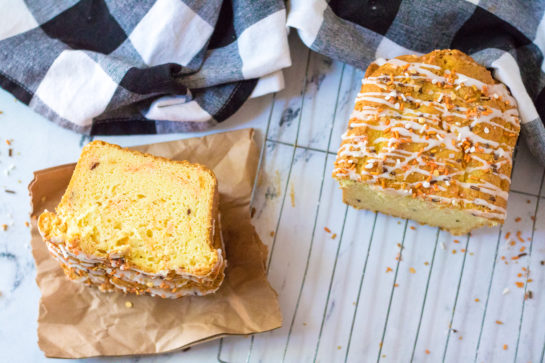 I want to make chocolate milk, drink some Capri Suns and eat some E.L.Fudge cookies while I'm at it. And I want sprinkles on ALL my bread. Give me all the sprinkles. Anything with sprinkles on it just tastes like childhood.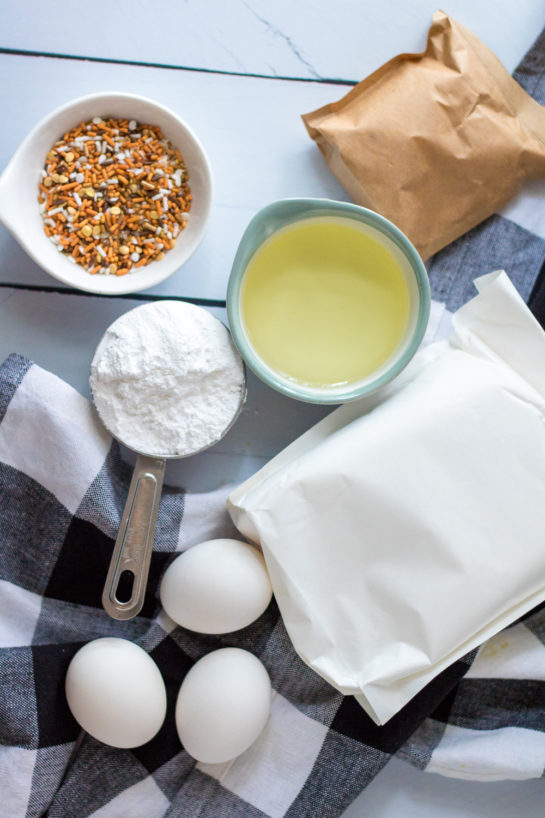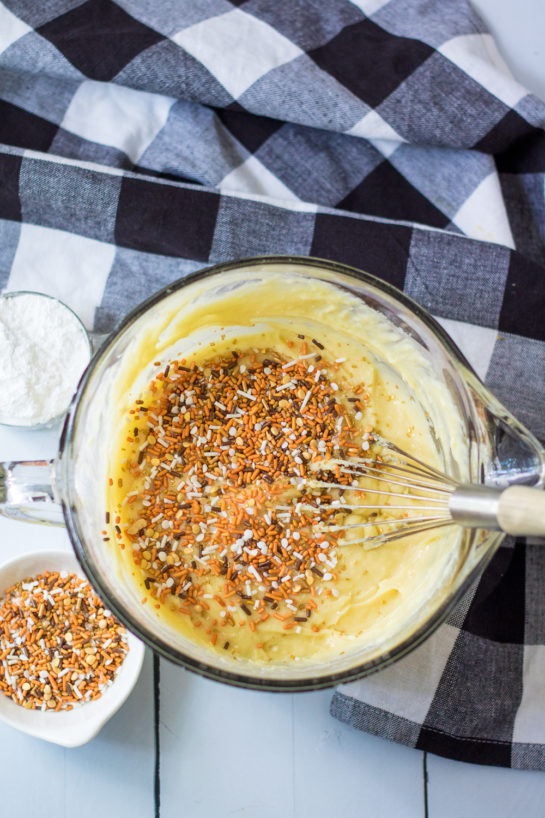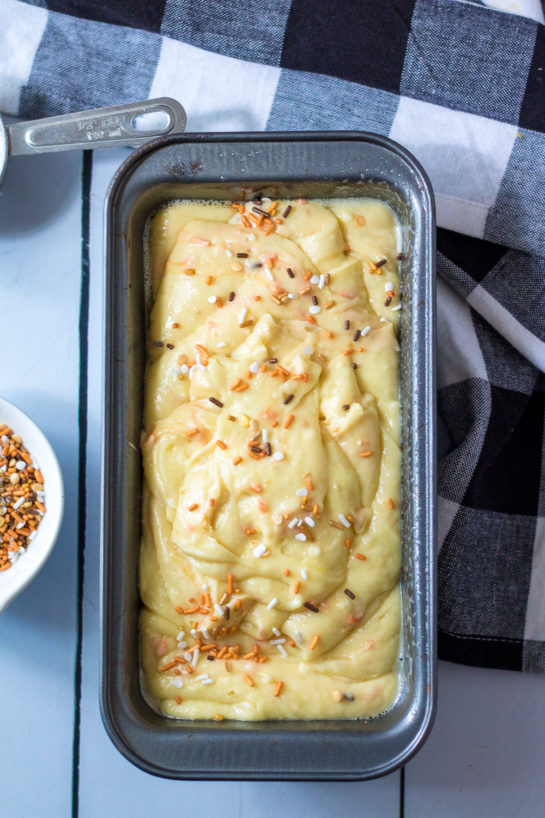 Nostalgia is essentially the biggest reason behind why I make most of the desserts that I do. Hello, Cinnamon Apple Pie Bread. And now it will approximately get 29 times worse with the holidays coming. I guarantee this will happen.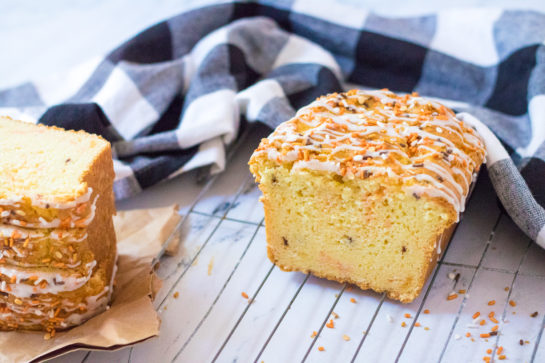 One of the things I love most about baking quick breads like my Bourbon-Glazed Chocolate Chip Pumpkin Bread is the the flavors and textures. Many quick breads are filling enough for breakfast but also make for a super delicious dessert! I also love that….they are QUICK.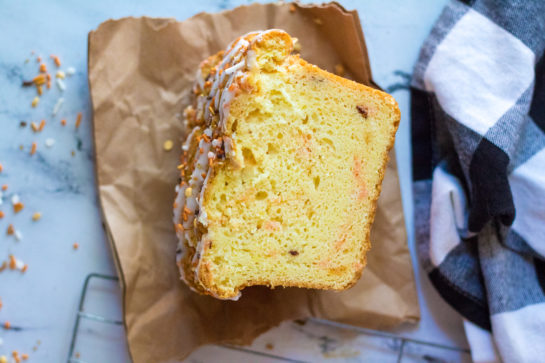 This bread is super adaptable. You can change up the sprinkles and colors for any season of holiday. The fun sprinkles are a great way to add extra sweetness while making the bread look sparkly and beautiful.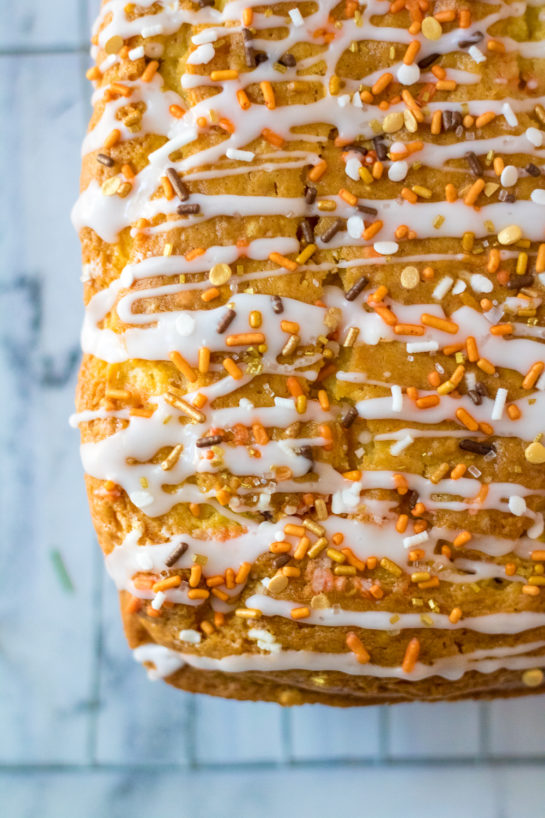 Serve this as dessert, a snack, breakfast… whatever you like! It tastes just like a cozy fall morning. Or, um, this morning. Like today. You'll want to make this bread recipe over and over, especially during the fall and holiday season! It might be even better than my Caramel-Glazed Country Apple Fritter Bread.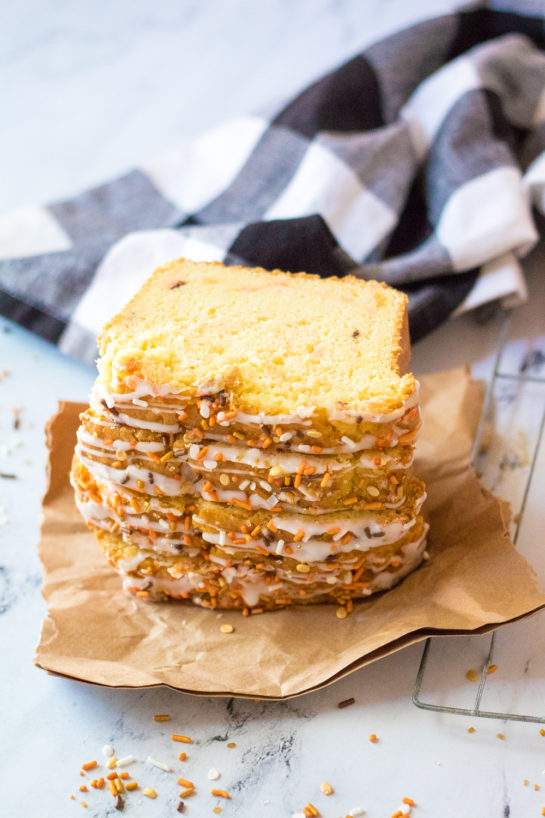 It really doesn't get easier than this dessert! This recipe from scratch only uses ONE bowl, much like my White Chocolate Pumpkin Bread. You simply add the dry ingredients (cake mix), then the wet ingredients, fold in the sprinkles and it's ready to bake!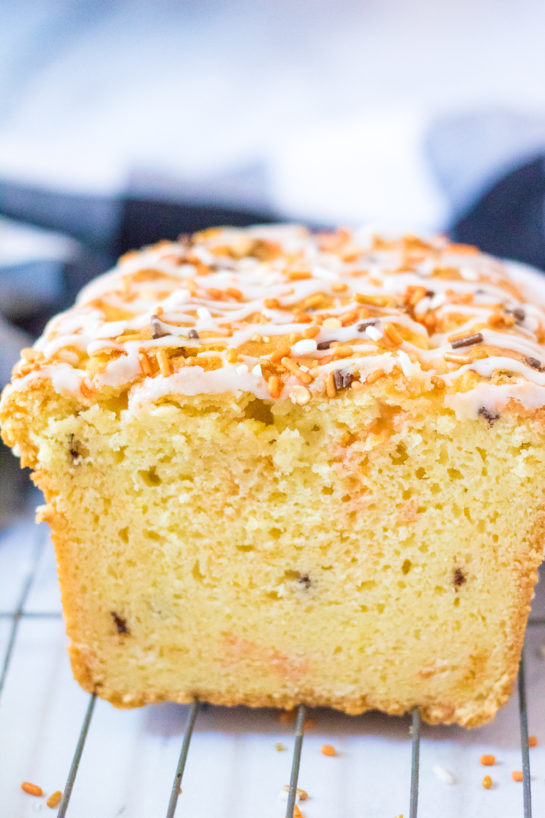 This fall confetti sweet bread will last up to four days at room temperature in a sealed, airtight container. This particular bread does not need to be refrigerated, but if you want it to last longer, you can certainly store it in the fridge. You can also freeze it for later for up to two months!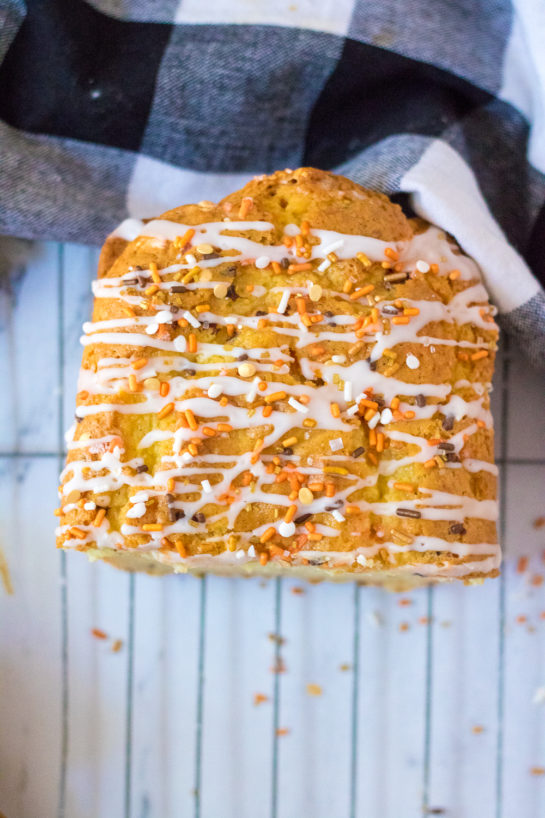 Make this and eat it all to make me feel better for not being the only one who has finished off an entire loaf in one day. It's probably one of those impossibly feats like attempting to keep a batch of chocolate chip cookies around for longer than one night.
Spoiler alert: it's not happening.
Enjoy!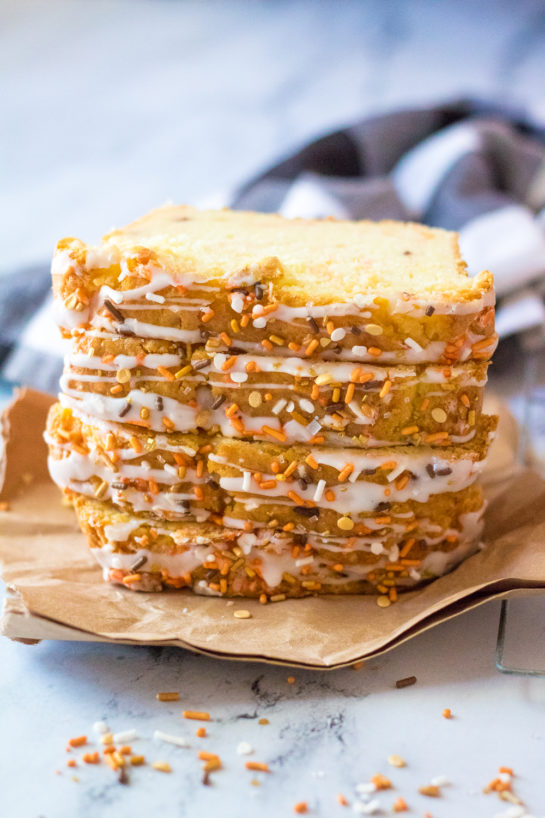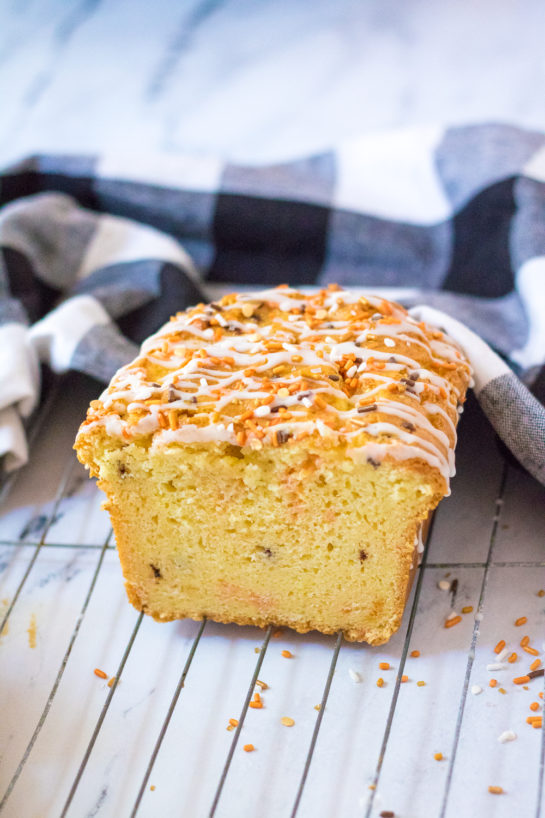 Fall Confetti Sweet Bread
Prep time:
Cook time:
Total time:
Fall Confetti Sweet Bread recipe is moist and flavorful. This breakfast or dessert bread is easy to make and doesn't require a mixer, just a bowl, spatula and bread loaf pan.
Ingredients
1 box (3.4 oz) instant vanilla pudding
1 cup water
½ cup vegetable oil
3 egg whites
1 tablespoon Fall-colored sprinkles
1 ½ cups powdered sugar
1 teaspoon vanilla extract
1 tablespoon water
Extra sprinkles for the top
Instructions
Heat oven to 350°F. Grease an 8x4-inch loaf pan.
In a large bowl, beat cake mix, dry pudding mix, water, oil and egg whites and 1 tablespoon sprinkles until well combined.
Pour batter into prepared pan.
Bake 45 to 50 minutes or until toothpick inserted in center comes out clean. Cool for 10 minutes then remove from the pan and cool for one hour on a cooling rack.
Meanwhile in a medium bowl whisk together the powdered sugar, vanilla and water. You want a thick icing to drizzle.
Drizzle the icing across the top of the bread and immediately sprinkle with sprinkles.
Cut into slices and serve!