Edible Cookie Dough Bombs
Easy Edible Cookie Dough Bombs recipe is outrageously good, made with no eggs, and especially perfect for Christmas dessert trays!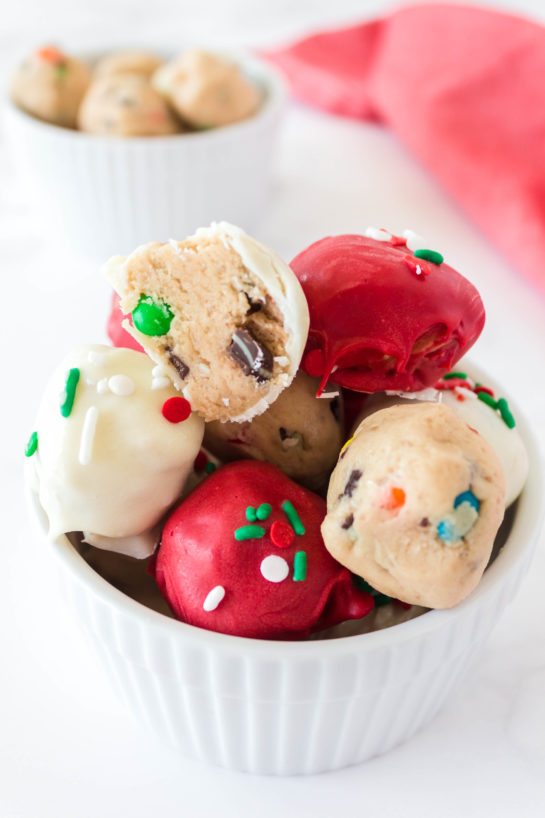 Go put on your stretchy pants. No, seriously. Go do it now. Some days, I find that certain recipes speak to me and these edible cookie dough bombs really just speak to me.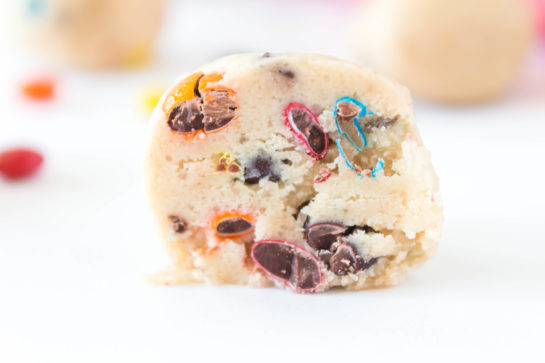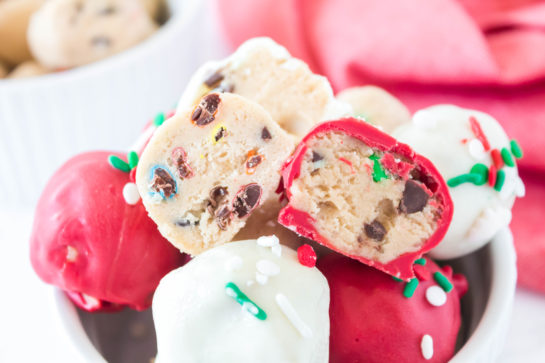 Raw cookie dough that tastes amazing and you can safely eat? Yes, it's a thing. I love me some cookie dough recipes! Cookie dough is literally my weakness. I make these No-Bake Stuffed Cookie Dough Bites way too often.
Obviously, normally you're not supposed to eat raw cookie dough (because of the eggs and salmonella and all that fun stuff). No eggs here to be afraid of!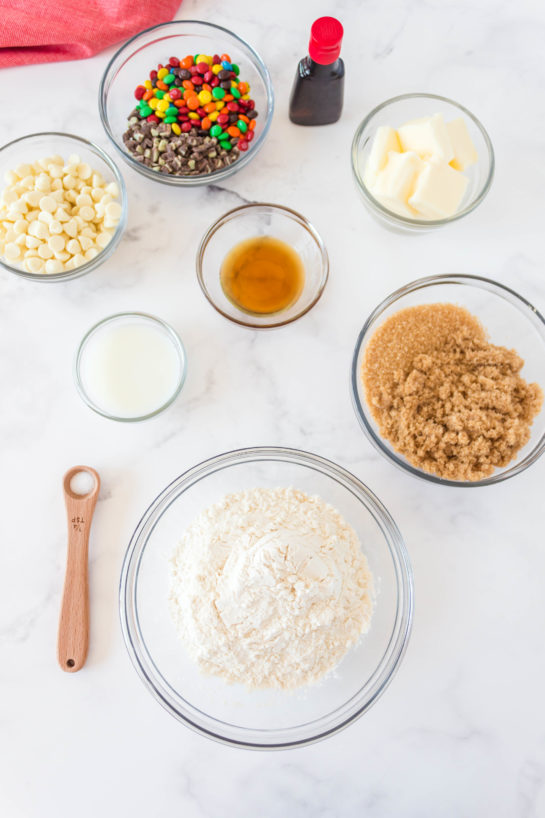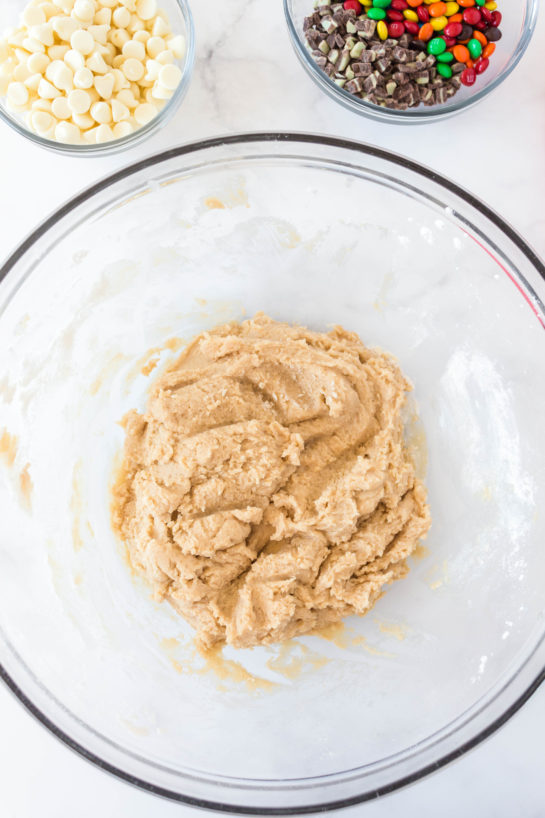 These edible cookie dough bombs taste… fantabulous. I nearly fell off my chair.
Nothing speaks my language like raw cookie dough. Now that I am a pretend grown up, eating raw cookie dough out of the bowl doesn't always sounds like the best decision. Which is totally depressing, because I wish that I ALWAYS could do that and do it guilt-free. It just sounds fun and rebellious.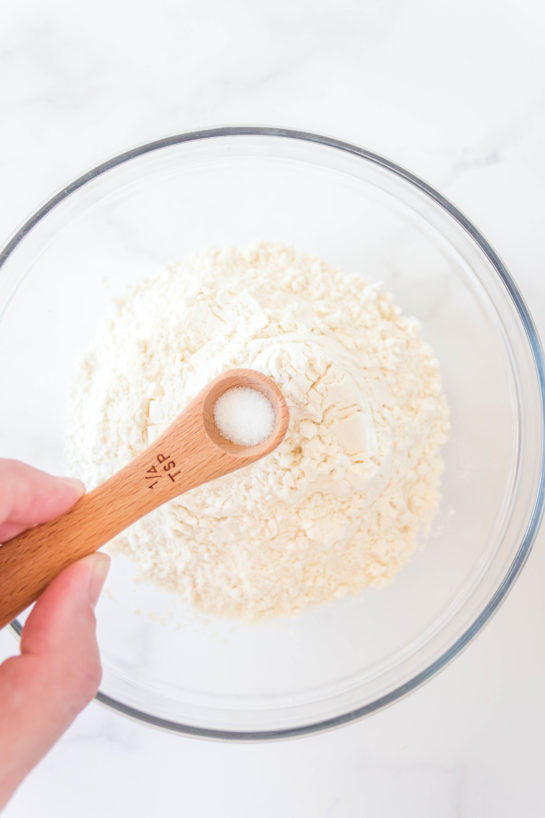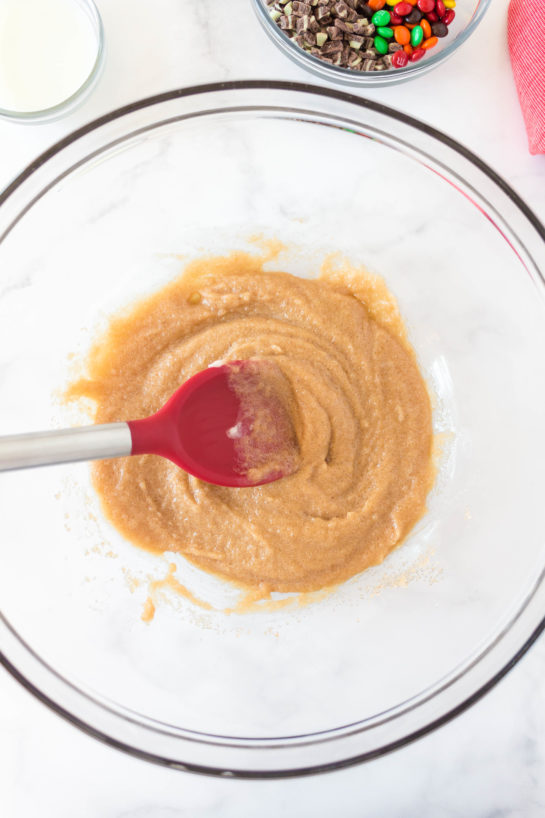 So let's hit all the major points while we're both craving cookie dough now (hello, Cookie Dough Bread):
1. These edible cookie dough bombs are super simple (and fast!) to make? Check.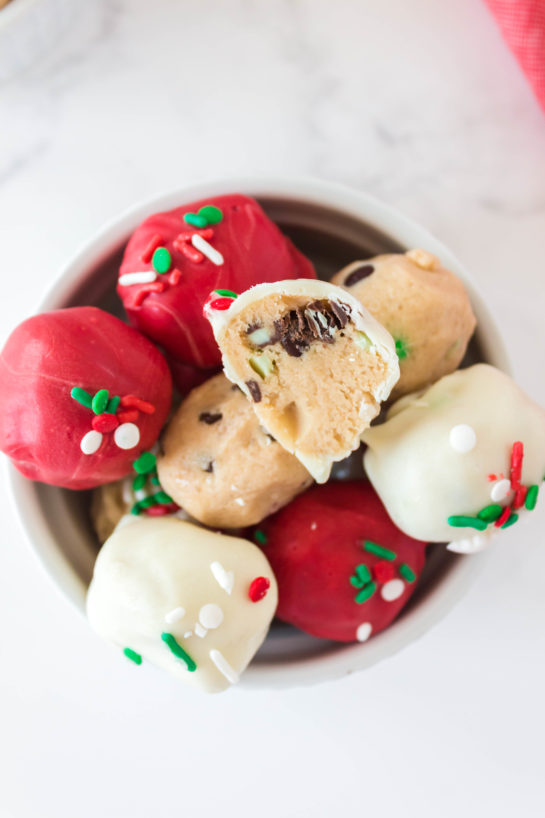 2. They are definitely a dessert that you most likely have the ingredients in your pantry right now at this very moment. Check. (hint, hint… edible cookie dough for breakfast?!)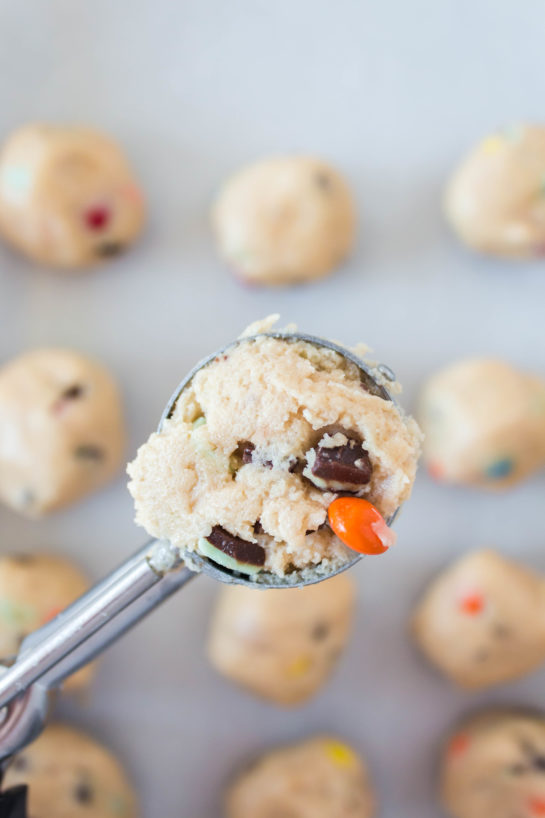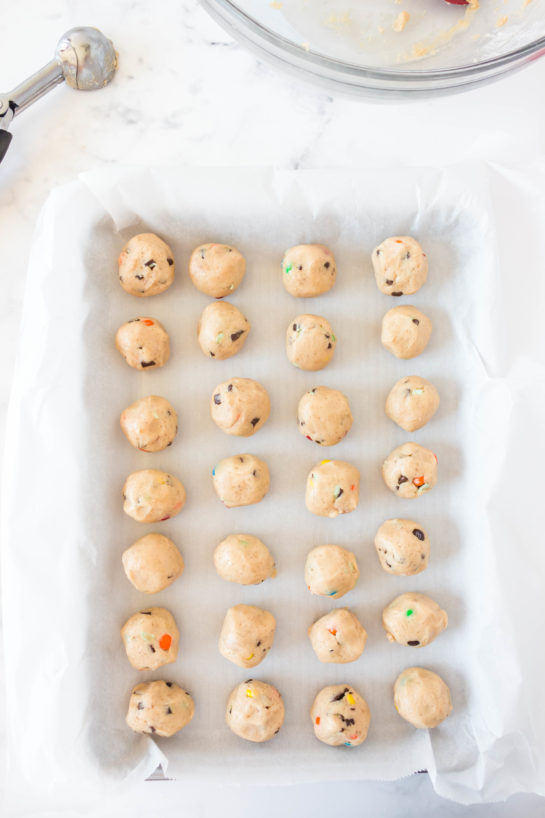 Questions and answers for these edible cookie dough bombs:
Why do I have to cover my plate with parchment paper before freezing the cookie dough ball?
I started lining the plate with parchment paper, so it is easier to remove them from the plate once frozen.
Do I have to glaze the cookie dough balls?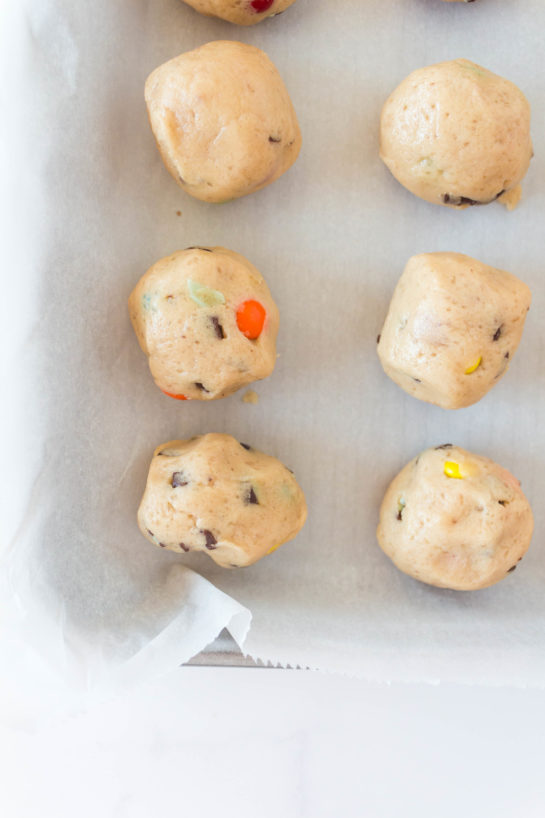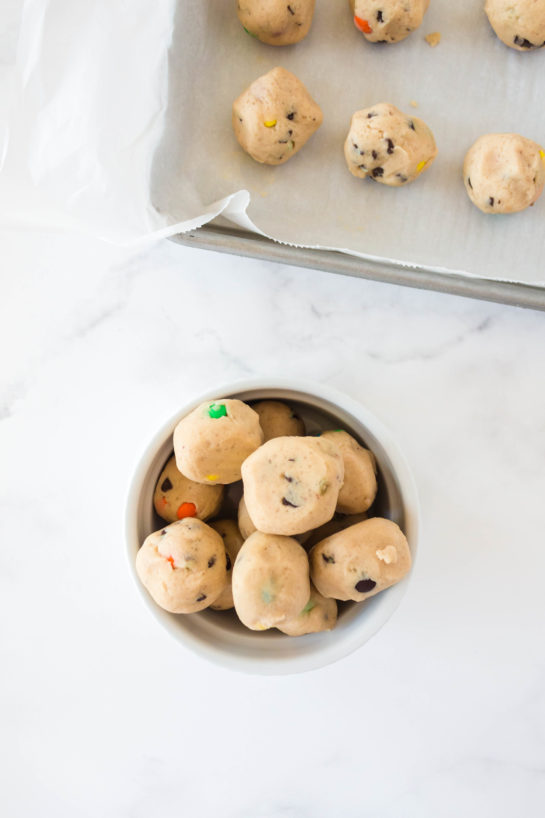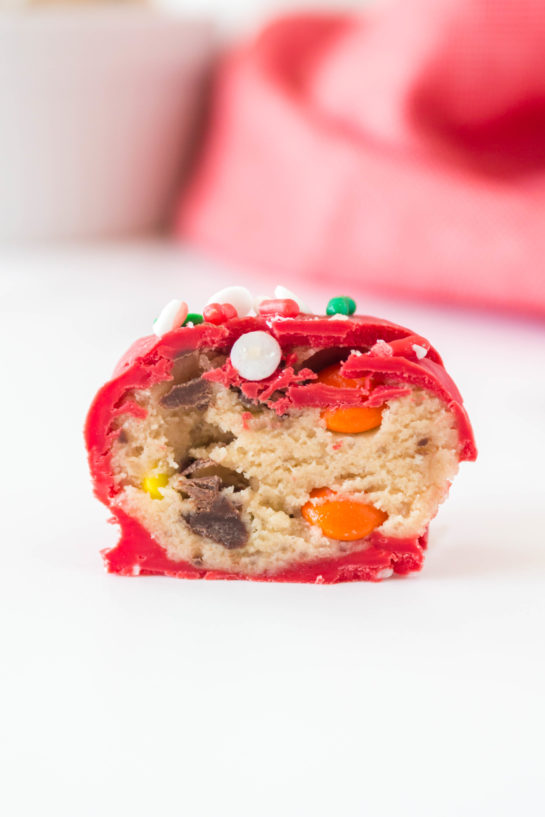 No, you don't. They are as delicious without the glaze. However, if you do decide to glaze them, I know they will give a better result if you freeze them before.
Why adding oil to the chocolate before glazing?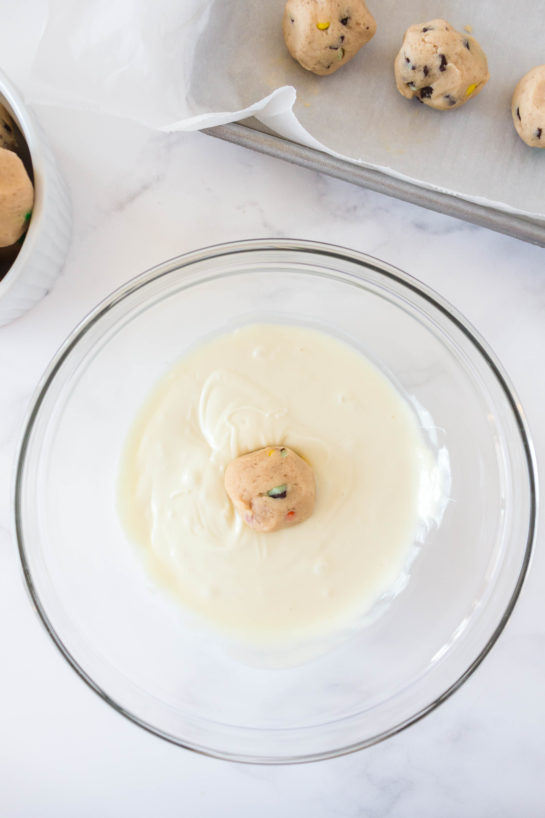 It will thin up your chocolate, so it will make a more uniform, even chocolate layer on the balls. I also let them sit on the fork for a minute so the excess of chocolate can go back in the bowl.
You should also definitely try my chocolate chip cookie dough bars or my No-Bake Stuffed Cookie Dough Bites if you're a cookie dough fan!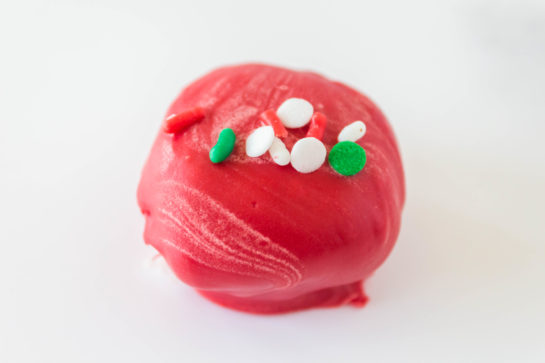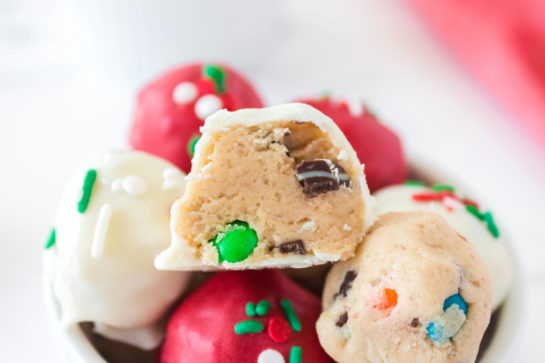 Edible Cookie Dough Bombs
Easy Edible Cookie Dough Bombs recipe is outrageously good, made with no eggs, and especially perfect for Christmas dessert trays!
Ingredients
½ cup (1 stick) butter, room temperature
- ¼ cup of raw sugar
- ½ cup light brown sugar, packed
- 2 teaspoons maple syrup
- ½ teaspoon peppermint extract
- 2 tablespoons milk
- 1 ¼ cup all-purpose flour
- ⅛ teaspoon salt
For the balls glazed with white chocolate
For the balls glazed in red
- ½ bag of red candy melt (I used candy melts from Wilton)
- 2 tablespoons oil
- ¼ cup mini M&Ms
*BAKER'S NOTES
1. The butter at room temperature makes it easier for you to mix all ingredients
2. Raw sugar can be substituted with white sugar.
3. Can substitute milk with cream for richer taste or water. However, with water, it will not be as silky as if you made it with milk.
4. Andes Crème the Menthe and M&Ms can be replaced with chocolate chips.
5. Before putting the glaze on I freeze them for about 15 minutes
Instructions
Line a plate or small cookie sheet with parchment paper. Set aside
For the cookie dough:
In a large mixing bowl, mix raw sugar, brown sugar, maple syrup, butter, and peppermint extract.
Add milk. Mix until you get a homogenous mixture.
Add flour and salt. Mix until all ingredients are incorporated.
Add Andes baking chips and m&ms
Mix well so the baking chips and the m&ms are uniformly throughout the dough.
With a mini cookie scoop (OXO 2 teaspoons), scoop the dough into balls. Roll them between your hands and place them on a platter covered with parchment paper
Put them in the freezer for 15 minutes
Prepare the glaze:
In a microwave-safe bowl, melt the chocolate chip with 1 tablespoon of oil. In 30 seconds, interval mixing in between each. Once your chocolate is almost all melted, decrease your interval to 10 seconds.
With the help of 2 forks coat each cookie dough ball with the chocolate
For candy melt repeat steps 1 and 2 with the candy melt of your choice.