Dark Chocolate Chip Skillet Cookie
 This Chocolate Chip Cookie recipe baked in a skillet is the fastest and easiest way to make a giant, gooey, warm cookie!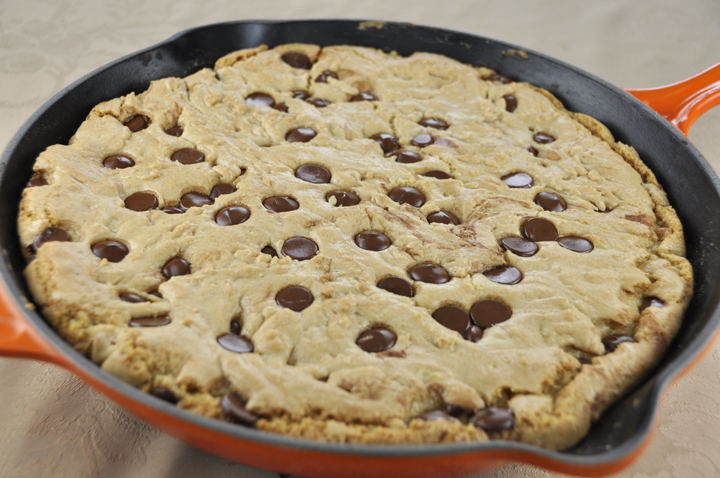 Who is in the mood for a giant, chewy, delicious and BEST chocolate chip cookie ever?  I am!  Just writing about it right now is making my mouth water and you have every right to be angry with me for not sharing this recipe with you sooner.  I have been making this for almost every special occasion for at least a year now.  Everyone always loves it and it's perfect to serve to company!  It's as easy as it looks and it comes out beautifully every single time.
On a side note, I don't get sick that often, but I had the flu last week and am just starting to feel normal again (or normal for me, at least!).  I'm pretty sure it had something to do with the sick guy hacking up a lung next to us on the plane last week.  Mr. Wishes got sick right away and then graciously passed it on to me a few days later 🙂
OK, back to the giant cookie.  I love to cook in cast iron skillet and appreciate ANY recipe that can be done in 1 pan….try it and serve it warm.  Oh, and since it's in a skillet it only counts as eating ONE cookie, right?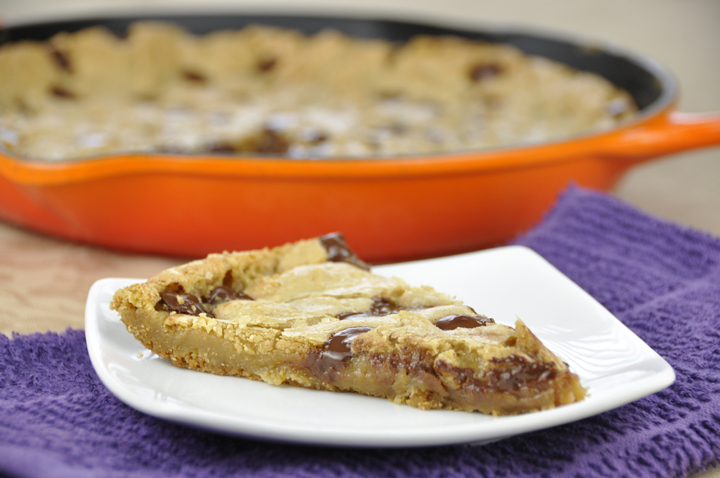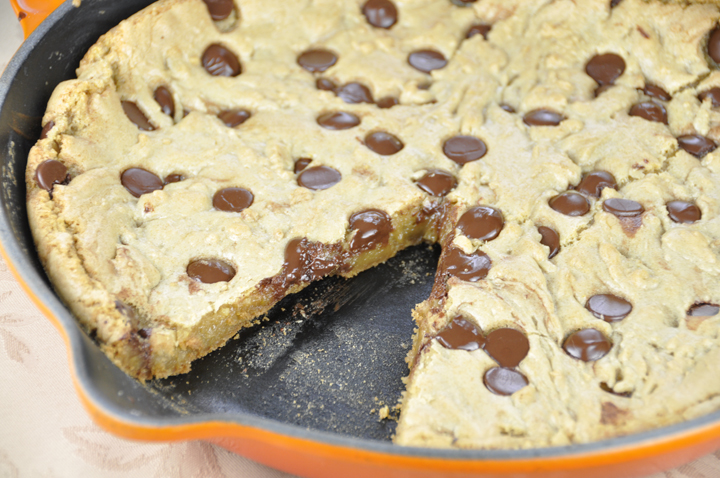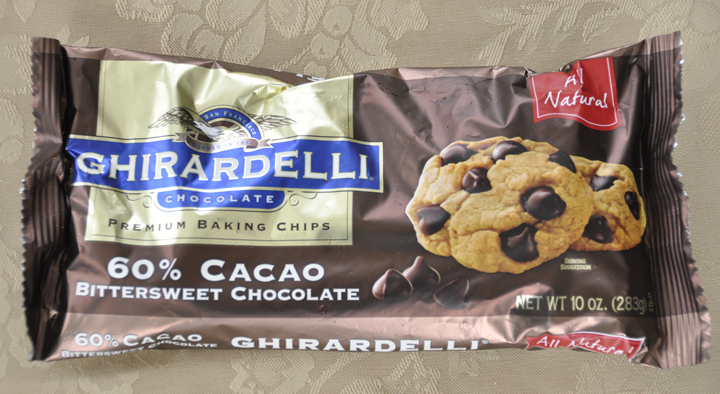 Dark Chocolate Chip Skillet Cookie
Prep time:
Cook time:
Total time:
This Chocolate Chip Cookie recipe baked in a skillet is the fastest and easiest way to make a giant, gooey, warm cookie!
Ingredients
double this for a 12 inch skillet! It comes out perfect.
1 stick Unsalted Butter
½ cup Granulated Sugar
½ cup Light Brown Sugar
1 teaspoon Vanilla Extract
1 large Egg
1-½ cup All-purpose Flour
½ teaspoons Baking Soda
¼ teaspoons Salt
1 cup dark or Semi-sweet Chocolate, Cut In Chunks OR use semi-sweet or dark chocolate chips (I used the chips pictured above)
Instructions
Preheat oven to 350 degrees F.
Melt butter in an 8 inch cast iron skillet (12 inch if you're doubling the recipe) and set over medium-low heat (or use other oven safe skillet).
Stir in sugars and vanilla and remove from heat. Let rest until pan is warm, but no longer very hot, about 15 minutes (you don't want the chocolate chips to start to melt when mixing in).
Crack an egg onto the butter and sugar mixture, and use a fork to whisk it into the mixture.
Place flour, baking soda, and salt on top, and very carefully stir into the mixture until smooth and well-mixed. It may take a few minutes to come together, but it will.
Stir in chocolate chunks. Place in the oven for 15-25 minutes, or until starting to turn golden on the top and around the edges, but still soft in the center. Mine was perfectly done right at 22 minutes (I always use a 12 inch skillet and double the recipe! For an 8 inch, check it starting at 15 minutes.).
Serve warm with vanilla ice cream on top!
Recipe source: adapated from  tastykitchen.com