Chicken Fajita Dippers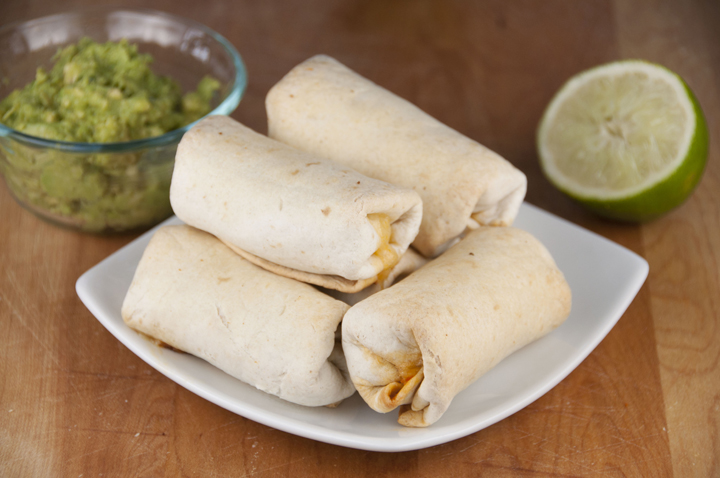 1 Tablespoon olive oil
1 red bell pepper, seeded and diced
½ onion, diced
1 clove garlic, minced
½ Tablespoon taco seasoning
1 Tablespoon freshly squeezed lime juice
Pinch brown sugar
2 cups shredded cooked chicken
1 cup shredded Mexican cheese blend
About 12 small (fajita-sized) flour tortillas
Preheat oven to 415 F. Line a baking sheet with foil; lightly coat foil with cooking spray.
In a large skillet over medium low heat, warm olive oil.
Add diced pepper and onion, and cook until veggies are soft.
Stir in garlic, and cook until fragrant, about 30 seconds.
Add taco seasoning, and cook for 30 seconds.
Stir in lime juice and brown sugar.
Add chicken, and stir to combine.
Remove skillet from heat.
Lay tortillas out flat.
Add about 1 ½ – 2 tablespoons of filling to the outer third of each tortilla.
Sprinkle cheese evenly over chicken filling.
Tuck the top and bottom in, and roll tortilla up.
Place seam side down on prepared baking sheet.
Lightly mist tortillas with nonstick cooking spray.
Bake 15-20 minutes, or until a little bit crisp.
Serve with sour cream, guacamole, and salsa, or your favorite dipping sauces.