Best Easy Back to School Dinner Ideas
A collection of recipes for the Best Easy Back to School Dinner Ideas for fast family dinners during the busy schedules of the fall!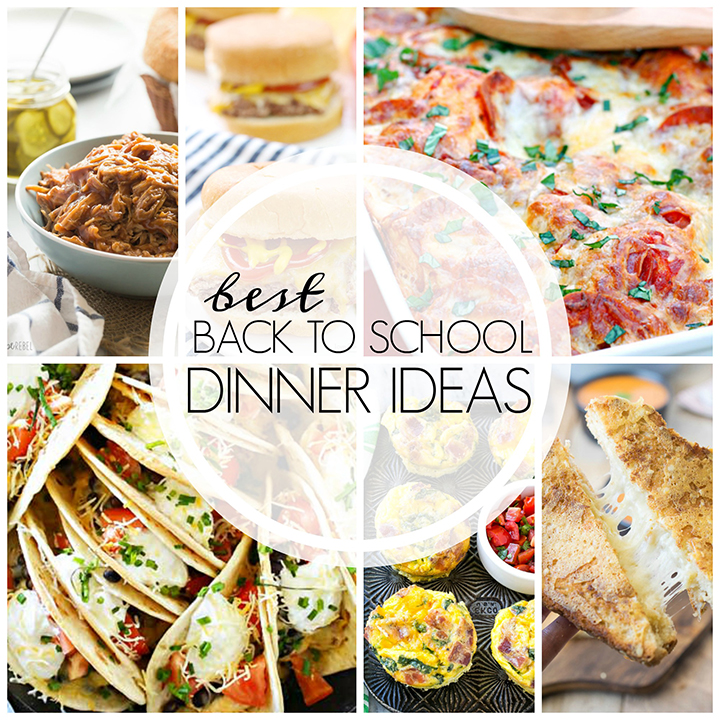 I know school has been in session for at least a couple of weeks now, depending on where in the country you happen to live.  I thought I would team up with my blogging friends to put together some of our favorite easy dinner recipes to help us all ease into the new school year.
I'm so glad you're here! Follow along on Pinterest for more inspiration! 
It's a little bit scary how fast time goes by.  Do any of you have the "Time Hop" feature on Facebook?  While I love to reminisce about what I was doing exactly one, two, three, SIX years ago on a certain date, at the same time it makes me feel old.  It also hits me in the face how fast the years go by.  SCARY!
Bed times for kids get earlier this time of year so I think all of you parents (and others who just like to cook simple meals) will really appreciate this collection of easy Back to School Dinner Ideas. Oh, and be sure to check out my new favorite dessert that I posted earlier this week: Pumpkin Spice Latte Cannoli!  Enjoy, everyone!
Beef Stroganoff Ravioli Skillet
Slow Cooker Chicken Enchilada Soup
One Pot Spinach Artichoke Pasta
30 Minute 2 Ingredient BBQ Wings
One Pot Spaghetti and Meat Sauce
One Pot Cheesy Pizza Pasta Bake
Slow Cooker Pineapple Brown Sugar Pulled Pork
Shepherd's Pie Loaded Baked Potatoes
Be sure to pin to for easy access whenever you need dinner inspiration!