13 Healthy New Year Recipe Ideas
You will love this collection of 13 Healthy New Year Recipe Ideas to start the New Year and your better diets off on the right foot!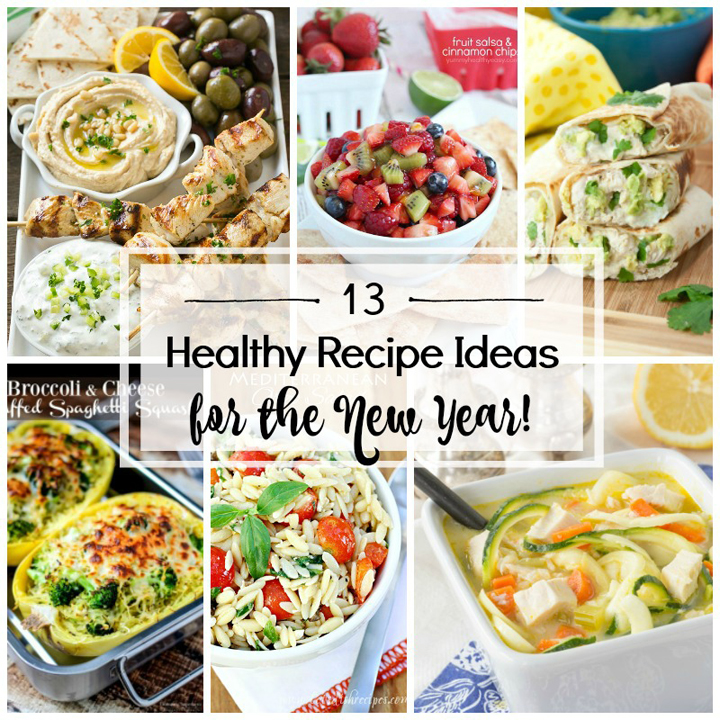 The happiest of the new years to all of you!
If your to-do list for this year includes cooking and eating healthier, I've got the perfect starter guide for you with this roundup today. It's hard to believe the New Year is upon us already! With all of the eating I did for the holidays, I could really use this list myself. As much as I love indulging in all the sinful treats that come along with the holiday season every year (can you say cookies, pies and cheese?!), I will admit that I'm looking forward to trying to get into better eating habits.
I'm so glad you're here! Follow along on Pinterest for more inspiration!
Eating better in the new year will be a breeze with this collection of recipes. You know what they say……if your resolution is an easy one, you're more likely to stick with it.  Well, these recipes couldn't be any easier and they are all here for you in one place. I hope you find something new to love! I also have more healthy recipes if you're looking for extra ideas.  You can find those here. Enjoy!