7 Favorite Italian Holiday Cookies
7 Favorite Italian Holiday Cookies are the best and most authentic Italian Christmas desserts for your annual cookie trays!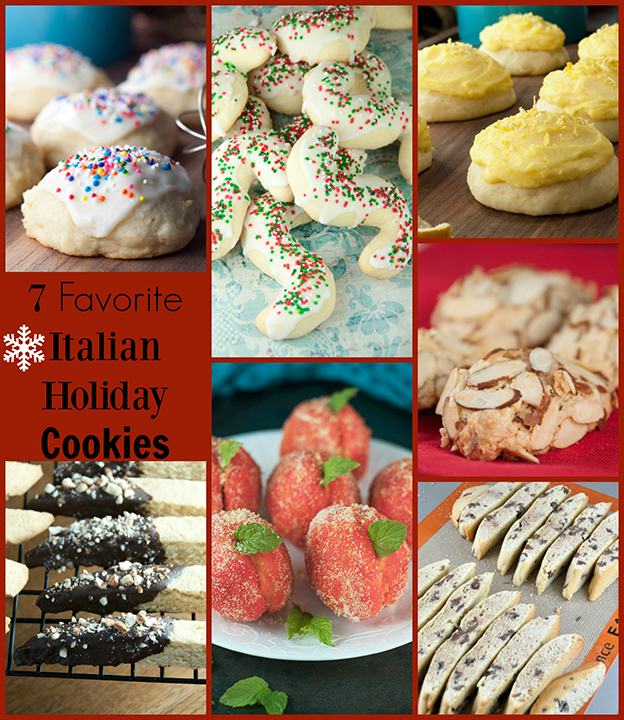 I strongly believe that no holiday can be complete without an array of colorful, buttery, sweet cookies to devour and share.  I am Italian, so it's no surprise that I do tend to gravitate towards baking and cooking more Italian dishes than any other cuisine out there.  For a couple of years now, I've been wanting to put together a post that has all of my favorite holiday Italian cookies together in one place so here is my list of 7 Favorite Italian Holiday Cookies. I realize over the years that many people solely bake Italian desserts for Christmas with maybe a few extras thrown in there.

I'm so glad you're here! Follow along on

Pinterest

for more inspiration!
Come on, Italian cookies are the best, are they not? So, here are my carefully selected all-time favorites.  I narrowed it down to 7 to keep the list short and sweet (no pun intended). A couple of them (the "S" cookies and the Macaroons) come from my husband's late Italian grandmother who always made the best cookies.  The Ricotta Peach cookies were actually a recipe I recreated from a cookie I had in Italy when we went to visit family back in 2007. My husband's relatives owned a bakery and gave up a bunch of them to take home when we left to come back to the U.S.  I vowed to recreate them at home if it was the last thing I did. It only took me 9 years to do!
I'm sure many of you have holiday traditions that center around the foods your grandmother or mother made while you were growing up, so you might even find some of your favorites in this list of 7 Favorite Italian Holiday Cookies . Enjoy, my friends!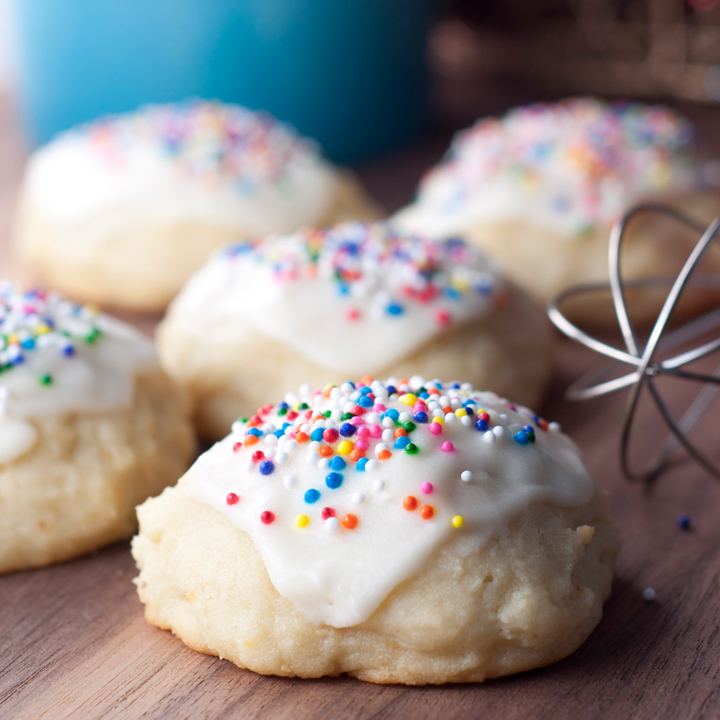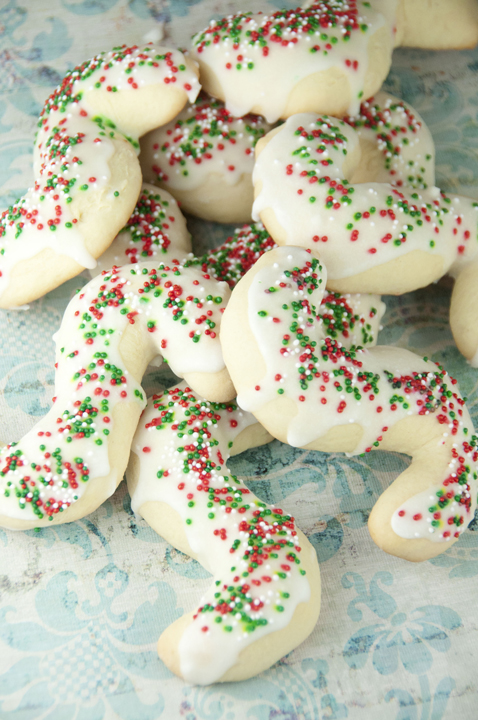 Italian Ricotta "Peach" Cookies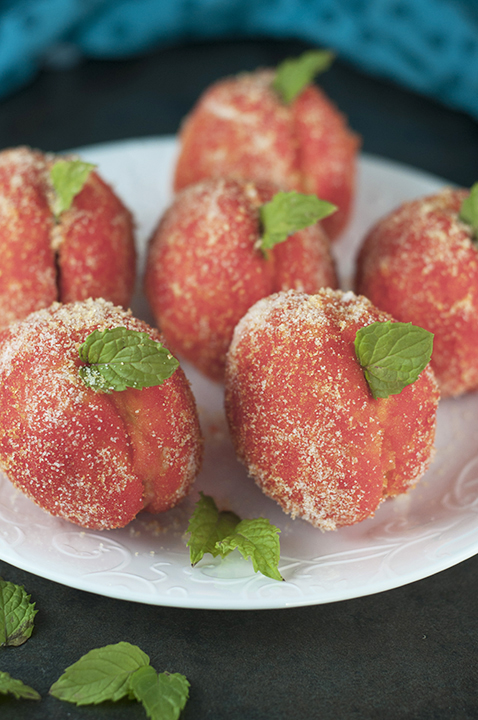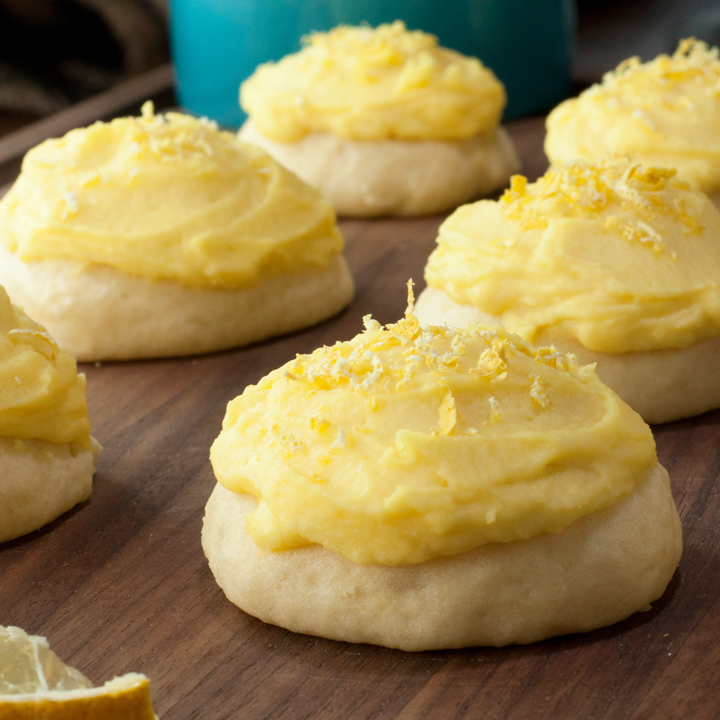 Grandma's Italian Almond Macaroons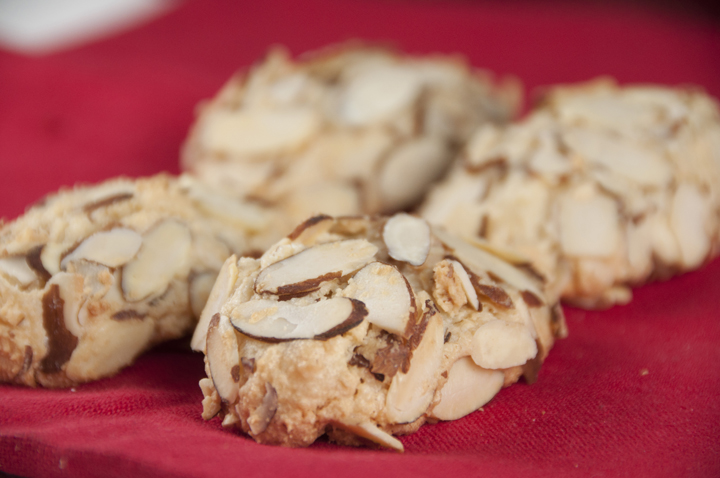 Chocolate-Covered Almond Biscotti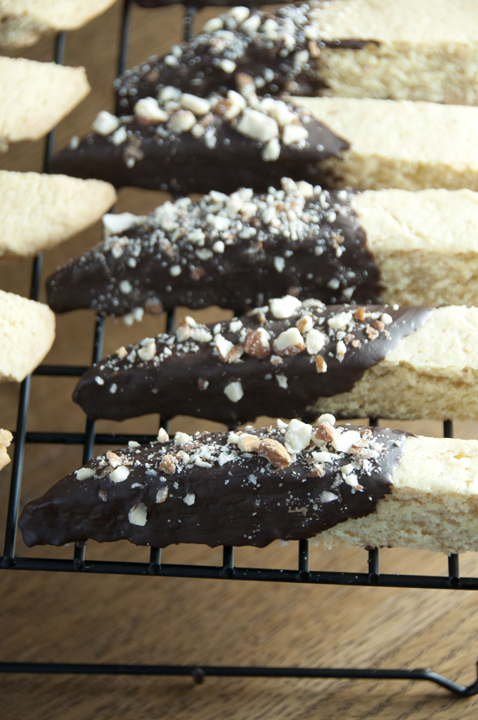 Chocolate Chip Almond Biscotti