Happy Tuesday, my friends!
I'm in full fall mode over here at our house as I'm totally apple and pumpkin crazed this year, even more than usual.  I'm addicted to the fall flavors and smells – nothing beats it, in my opinion.  I decided to try my hand at homemade applesauce and was pleasantly surprised.  I have never even been a huge fan of the applesauce so I thought maybe it was just the store-bought kind that I wasn't too crazy about.  I gave it a second chance with a homemade version and now I have to say that I'm a big fan.
This applesauce is too easy not to give it a try!  I needed something that would "cook itself" this week as we have been working pretty much around the clock painting, cleaning, doing yard work (our lawn is finally cut!), and making our new house look just the way we want it to.  The only tedious part about this recipe was peeling the apples, but that was no biggie!  Especially if you have one of those fancy Pampered Chef peeler/corer things, in which case I'm very jealous of you.  This would also be a great canning recipe if you are into that sort of thing!  I have not yet braved the canning 🙂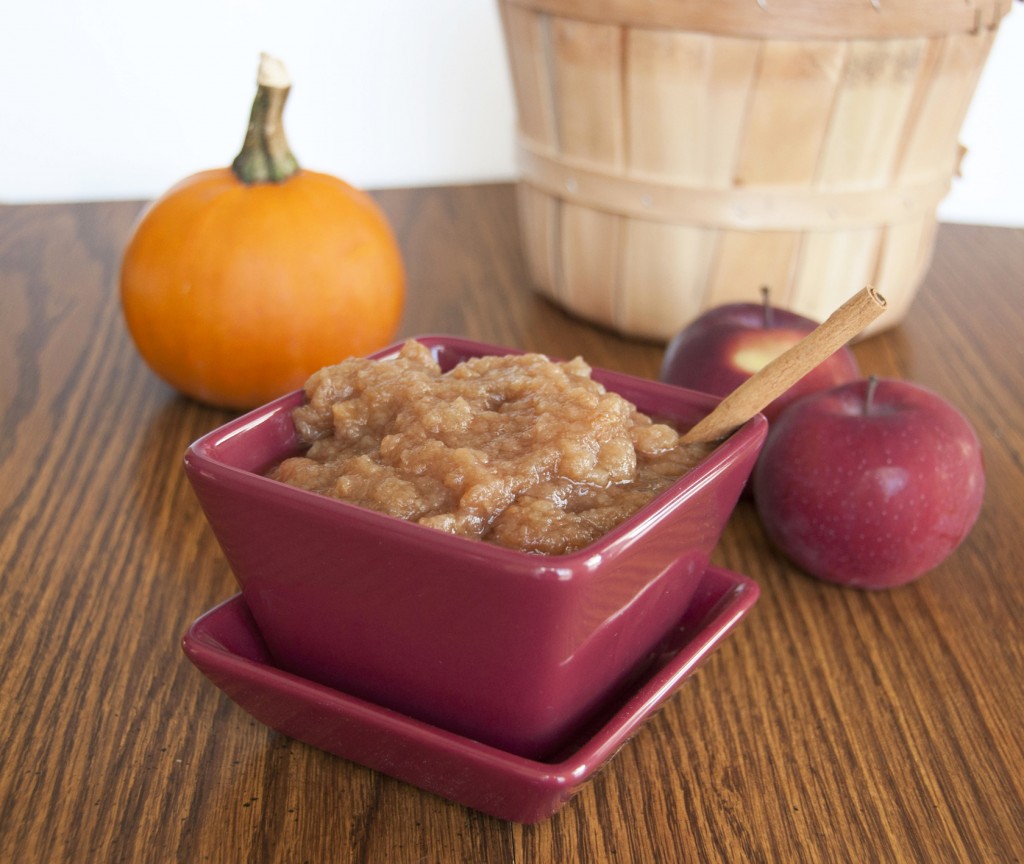 INGREDIENTS:
8 medium apples (Use a combination of Golden Delicious, Honey Crisp, Fuji, Gala, etc.)
1 tsp fresh lemon juice (optional, if you like lemon flavor)
3 inch cinnamon stick
5 tsp light brown sugar (unpacked)
DIRECTIONS:
Peel, core, and slice the apples.
Place them in the slow cooker/crock pot. Add the cinnamon stick, lemon juice, and brown sugar.
Set slow cooker/crock pot to low and cook for 6 hours. Stir apples occasionally, apples will slowly become a delicious applesauce.  Remove cinnamon stick and use an immersion blender to blend until smooth or if you prefer a chunky sauce, leave sauce intact (I just mashed a little with a fork).
Makes 3 cups.
Recipe source: adapted from skinnytaste.com
- Craving more?
Sign up for the Wishes & Dishes Newsletter
for a fresh serving of content delivered every week to your inbox! And stay in touch on
Facebook
,
Twitter
,
Pinterest
and
Instagram
for all of the latest updates!