Sweet Potato Tacos
Sweet Potato Tacos are just one amazing dinner recipe you can quickly make with Terra's Kitchen meal delivery service. Getting fresh meals on the table has never been easier!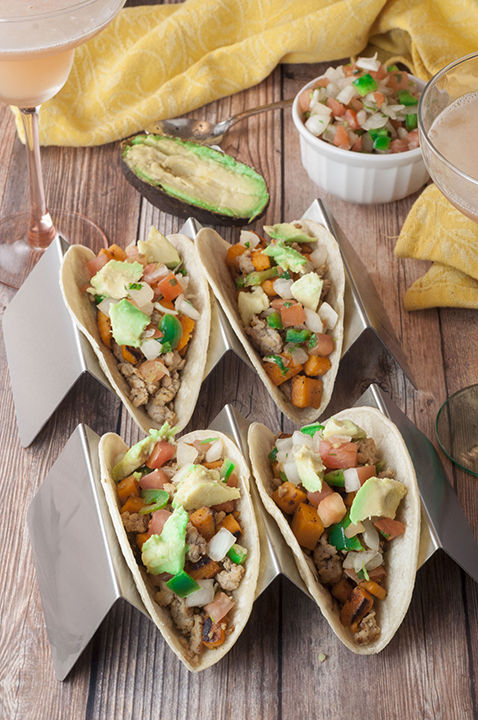 Do you need a delicious, healthy Monday meal? I totally need one after just recently being back from the most relaxing vacation EVER and finally tackling all of the luggage that needed unpacking.  I stared at those ginormous suitcases all week long but just didn't have the motivation to do anything about it.  Know the feeling? As we all know, unpacking only means no more excuses not to do those 4920589 loads of laundry.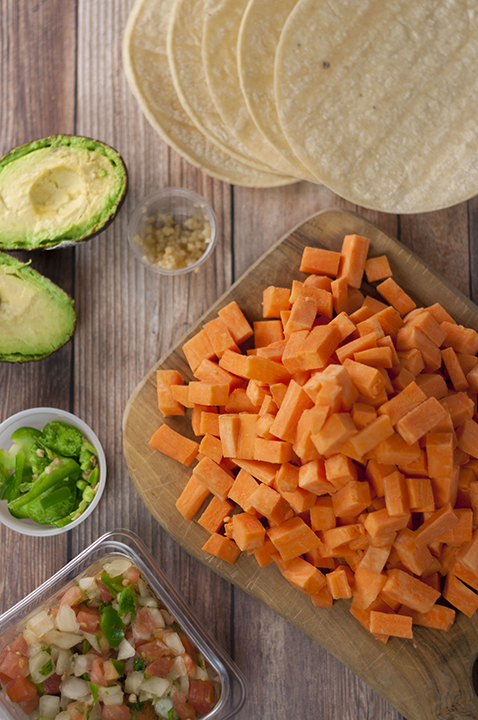 I'm so glad you're here! Follow along on Pinterest for more inspiration!
I love to cook at home, but don't always love planning out my meals for the week and doing all of the grocery shopping. Planning ahead is not something I tend to excel at! It does take a lot of time out of my day when I meal plan and grocery shop where I feel I could be doing other important things (like binge watching all of my favorite shows on Netflix). It can get overwhelming at times, am I right? This is why I was excited to learn about Terra's Kitchen.  They reached out to me to try out their weekly meal-kit subscription service and review their innovative meal service here on Wishes and Dishes!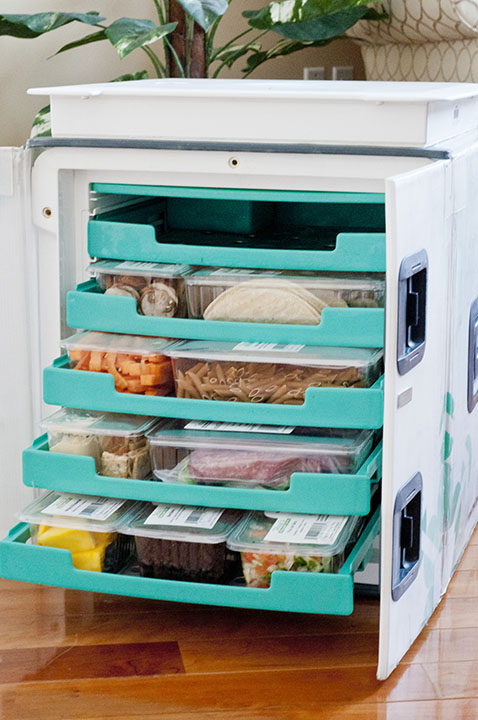 With Terra's Kitchen, they send you all of the super fresh ingredients and your amazing meals will be ready in 30 minutes or less! All you need are some basic pantry staples: oil, pepper, and salt – nothing more!  They really make it so easy for you. Their meal subscriptions focus on delivery technology to conveniently bring you healthy, prepped ingredients in an innovative climate-controlled "refrigerator" type vessel. The vessel shows up right at your door at a day and time that is convenient for you. You don't even have to worry about being home when your delivery arrives if you work out of the home – your vessel stays fresh and cold on your doorstep until you arrive home. The insulated box the food arrives in has shelves with each meal kit neatly stacked alongside ice packs. They just ask you have your ingredients transferred to your own refrigerator by 9 p.m.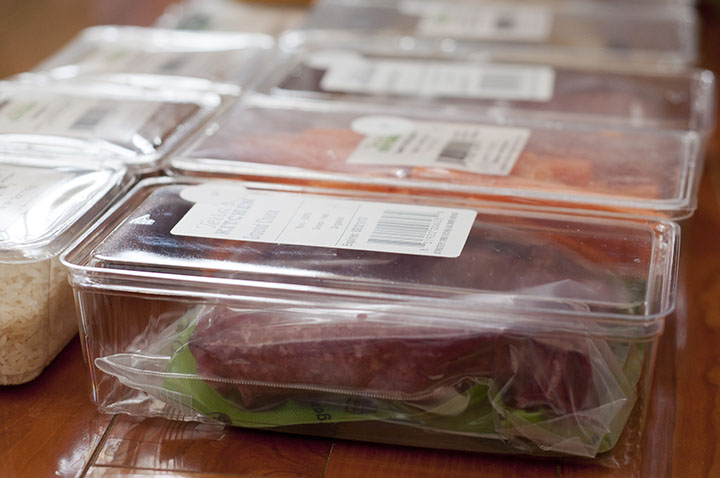 I ordered three dinners from Terra's Kitchen, a snack of hummus and veggies and a ready-made side salad. Also, at the last minute, I added the Caribbean Kale Smoothie because I was really curious to try it! The best part about this healthy food delivery was besides just having the convenience of everything being delivered to my door, all of the portioning, slicing, dicing and chopping was already done for me! With it just being Mr. Wishes and I in our house, I also found this food service to cut out a lot of the waste that happens when I have to by a large portion of one or more ingredients for a recipe and only end up using a small amount.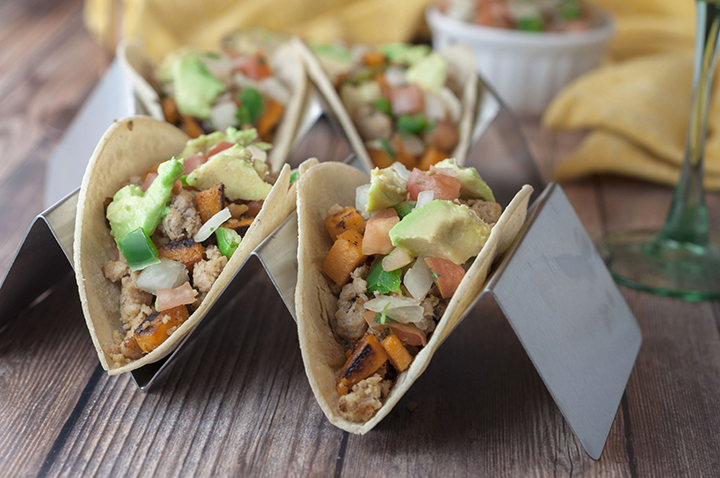 We enjoyed the smoothie, snacks, and all of the meals we tried, but the Sweet Potato Tacos were my favorite. This was a really fun twist on tacos. I added ground turkey to them for some added protein and to make the meal even more filling, but they are delicious just as they are! I even set off the smoke alarm in the house while making these tacos (a side project unrelated to the sweet potato tacos). Now that's always the sign of a good meal!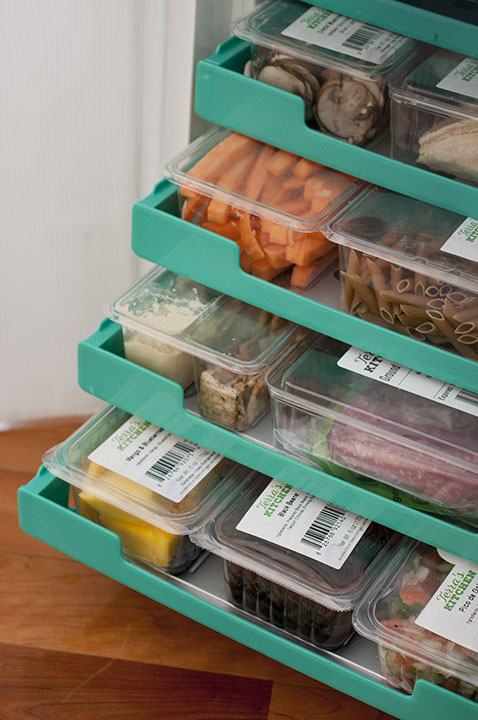 Terra's Kitchen Unboxing
This is what I chose to be placed inside my Terra's Kitchen Vessel:
Turkey Taco Bowl (recipe)
Swedish Meatballs (recipe)
Sweet Potato Tacos (recipe)
Spring Arugula Salad with Chicken (side dish)
Ground turkey (protein add-on)
Hummus with Multigrain Pita & Veggies (add-on)
Caribbean Kale Smoothie (add-on)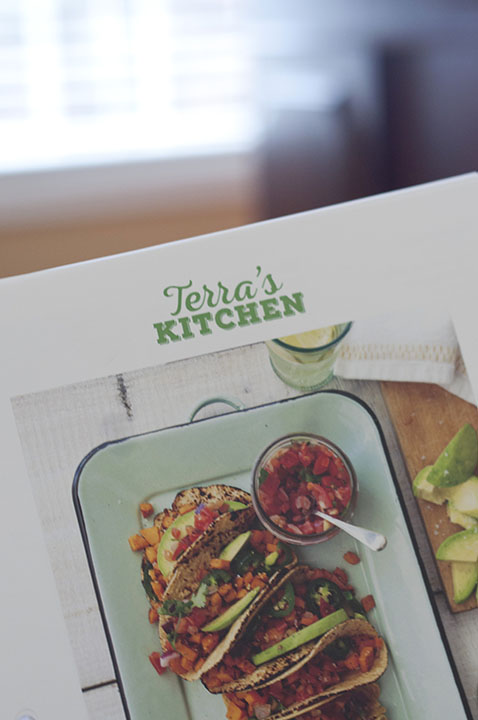 How to Get Started

Simply go on Terra's Kitchen website and choose the meals for 2-4 people that sound appealing to you and your family. You can fill your vessel from over 30 choices of recipes and include additional items like proteins, snacks, smoothies, and more. Terra's Kitchen also gives you the option of letting them choose meals for you based on your preferences. You can feel free to plan your meal deliveries up to 4 weeks in advance which is great for planning ahead and not thinking about meal planning again for 4 whole weeks!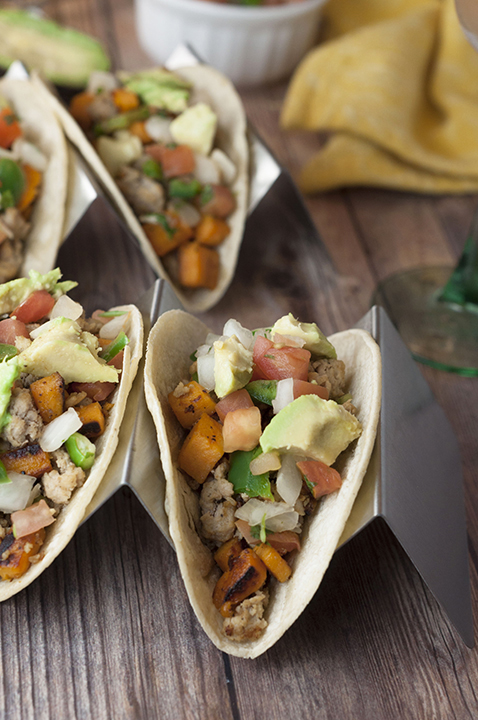 Once your vessel arrives with your order, transfer the ingredients to your refrigerator, peel the return sticker off on the vessel to reveal the return shipping label, and leave the vessel outside your door for a FREE FedEx pickup the next morning. It was so easy that I actually thought I must have been doing something wrong! Nope – it's just that easy.
I think you will all love these meals as much as Mr. Wishes and I did! It truly was a great experience for us. Who wouldn't want healthy, fresh meals delivered right to their doorstep?  Well, the very generous people at Terra's Kitchen are offering Wishes and Dishes readers $30 off your first order when you use the the code WISHED30 by clicking HERE. Be sure to try it out!

This is a sponsored conversation written by me on behalf of Terra's Kitchen. The opinions and text are all mine.