My Mother's Day Gift Ideas
Mother's Day is around the corner so show all the moms in your life how much you appreciate them by getting them a special gift. Below are my top 8 picks if you are in need of ideas!
I am not a mother but went into deep thought about things I would want if I WERE a mother.  Anyone can feel free to still get me something from this list for a very early birthday gift, though (ha ha!)  Of course, most of my mother's day gift choices are food-related, because in case you haven't noticed, my job writing for this blog and my LIFE in general revolve around food 🙂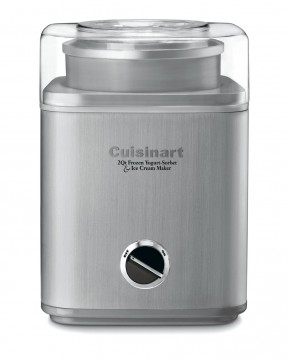 1.  Cuisinart Ice Cream maker:  I got this last year (I actually won it from a contest on another food blog!) and I am so excited to make some homemade ice cream with it this summer!  I think it would make for a fun project to do with kids while they are home from school during the next few months.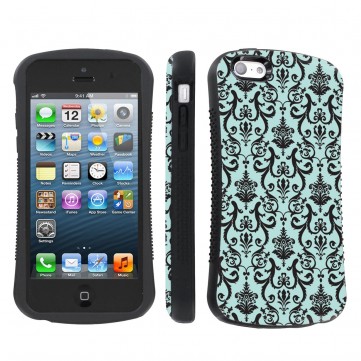 2.  Zakkle Personalized iPhone Cases:  These cases are great for any mom who is  glued to her iPhone (haha).  These are cool because you can create one with your mom's favorite colors and even personalize one with a family picture!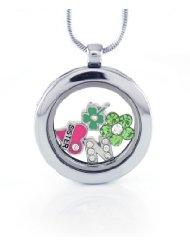 3.  Origami Owl Locket: I recently ordered an Origami Owl necklace from my friend Stephanie who sells it, and WOW.  I love it so much!  You can personalize the lockets by putting different charms inside that fit with your mom's personality.  I included a picture of the one I ordered above (a food blogger's theme, of course).  They even have charms that say "mom", "sister", etc.  There are endless possibilities!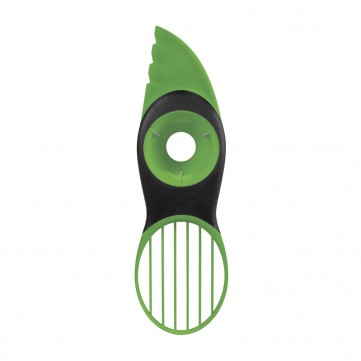 4.  Oxo Avocado Peeler and Slicer:  I use this avocado peeler and slicer more than any other kitchen gadget lately.  I figured this is a good one to share with the warmer weather and avocado season soon approaching!  If you have a mom who loves to cook, she'll love this handy dandy tool.  It saves so much time in the kitchen!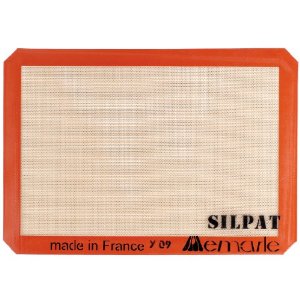 5.  Silpat Baking Mat:  I can't imagine going back to life before these Silpat mats.  They save my cookie baking on a regular basis!  You never have to bother with parchment paper again and they are super easy to clean.  I even use them for baking meatballs, chicken, quesadillas, etc. in the oven.  I also won these in an online contest!  I was on a roll with winning contests back in the day – I should have played the lotto 🙂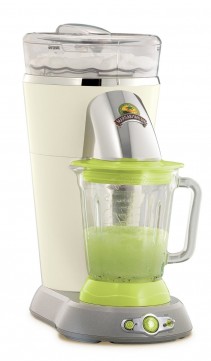 6.  Margaritaville Drink Maker:  I want one of these Margaritaville frozen concoction makers so bad!  I can totally picture one of these making for an awesome outdoor summer party..especially with our new patio we built late last summer.  Margarita party on the patio, anyone?!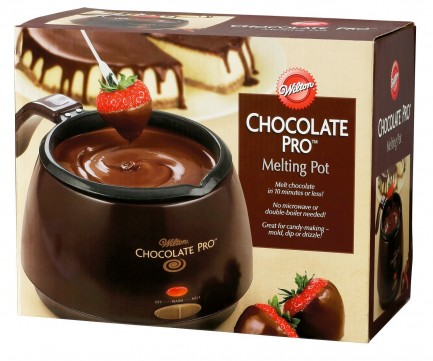 7.  Wilton Electric Chocolate Pro Melting Pot:  This is another thing I want for my kitchen:  this chocolate melting pot.  It melts chocolate in less than 10 minutes!  I have a major problem in the kitchen when it comes to melting chocolate – it's one of those things I think I will never be good at!  I always scorch it or somehow cause it to seize up and it's a very frustrating thing for me that I try to avoid doing at all costs.  This would save me the headache!  It has great reviews, too.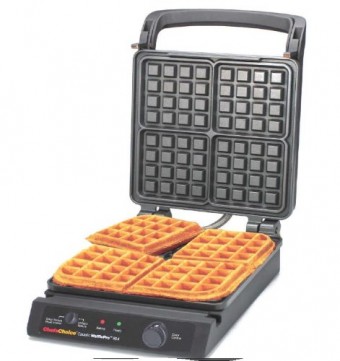 8.  Chef's Choice Pro 4-Square Waffle Maker:  We have a waffle maker, but this one makes FOUR at once in less than 2 minutes!  I like the one we have, but it's a little annoying only being able to make one at a time, therefore making it so people are all eating at different times.  I want this!
 What are your favorite gift ideas for your mom?  Happy Mother's day to all of you lovely mommy's out there 🙂  Have a great and special day!