Kodak Moments and Baby's First Christmas
Kodak Moments and Baby's First Christmas: capturing those special moments of our first Christmas as a family of three.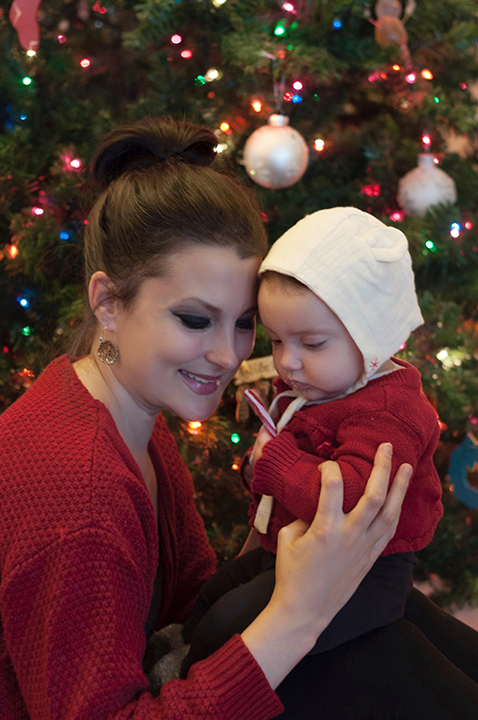 I hope you all had a wonderful Thanksgiving with your friends and family, ate lots of good food, and shared some "Kodak Moments"! Last Christmas, things looked a little bit different for my family. It was just my husband and I and I was a couple of months pregnant with our little girl. This Christmas we are a happy family of three!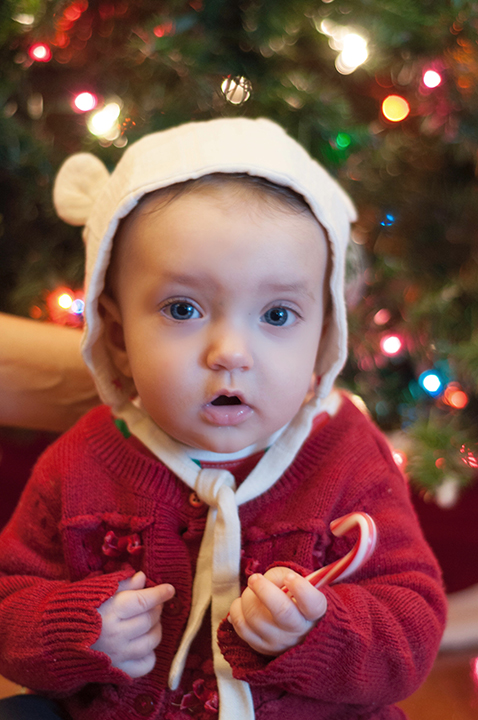 It's hard to believe that Eliza is six months old now and her first Christmas is quickly approaching. Christmas has always been my absolute favorite holiday of all time and I hope to pass that onto my daughter (whether she likes it or not)! I really hope she gets as excited for the holiday as I do each year. My Christmas tree is known to go up in October because I simply cannot wait any longer to enjoy the lights and all things Christmas. I got goosebumps when I hung that third stocking from the fireplace this year!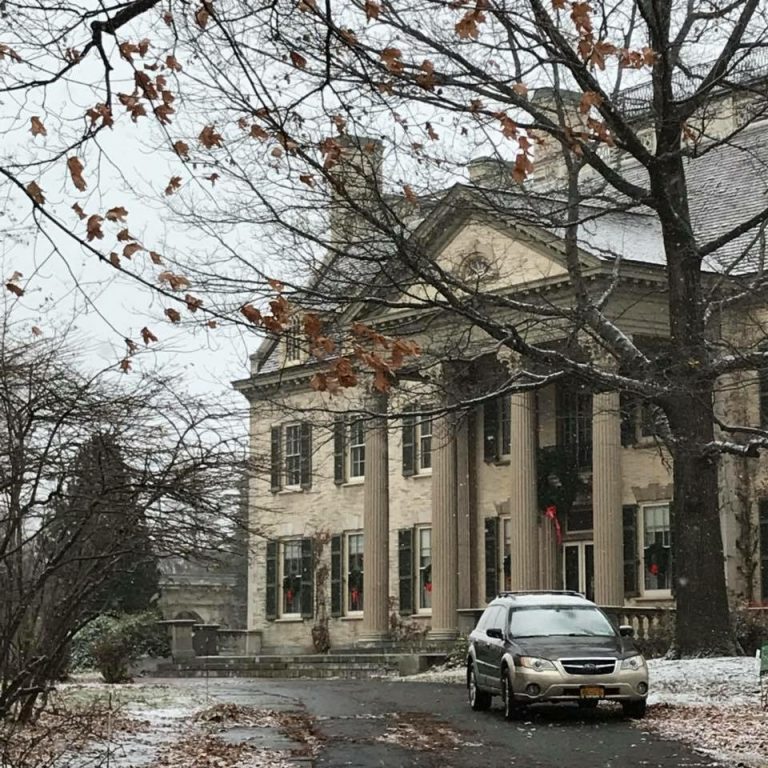 Growing up in Rochester, New York I always had a huge appreciation for Kodak, it is one of my hometown's "claims to fame" because it is headquartered here! The gorgeous home building of George Eastman is right here in the heart of Rochester and is easily the most impressive and iconic building in our city.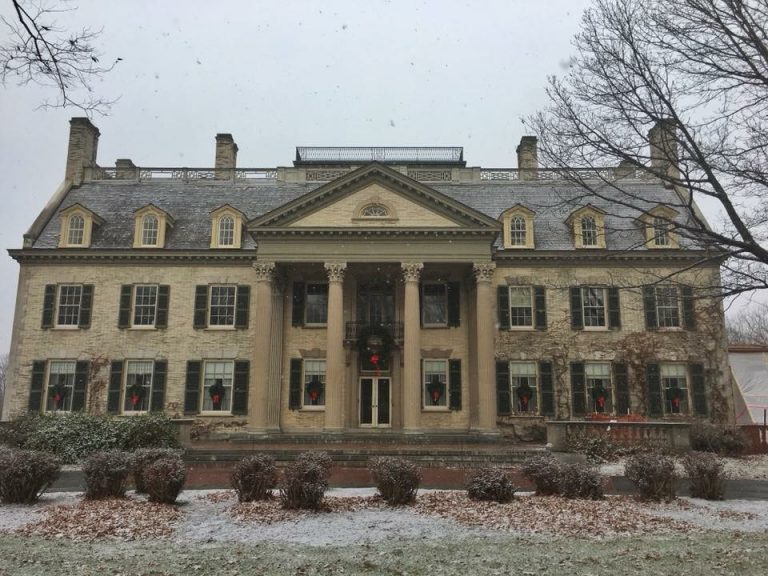 The museum is a beautiful tribute to the life and legacy of George Eastman, and is the world's oldest photography museum with one of the oldest film archives. The building contains a photo gallery with rotating exhibits from the museum's collection, a showcase of the history of photography and the Eastman Kodak Company and so much more. Kodak was very much a household name for most of my life and Kodak was a part of everyday life: it's film (sold in that memorable yellow box), recording holiday get-togethers, family vacations, weddings, and more.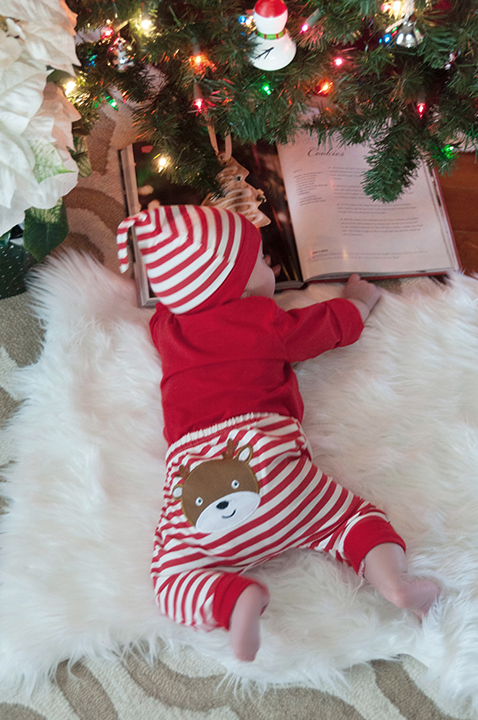 I have been extremely sentimental this holiday season as it's my first after having a child. I'm trying to capture every special moment that I can so we will always have the memories of her first Christmas. I may have taken way too many pictures already and it is not even December!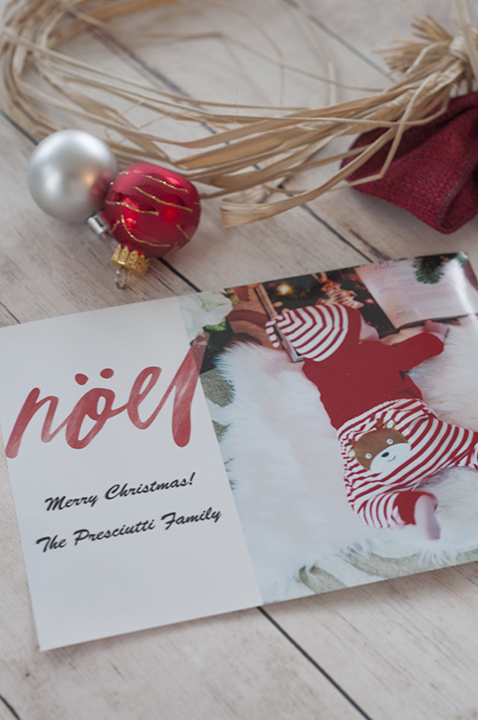 Kodak Moments has made capturing these special and festive moments so easy and fun this holiday season and I'm so excited to tell you more about it. Select Wegmans stores in Rochester – 16 of them to be exact – now have photo printing available right in the store! You can order in the store at a Kodak Moments destination and receive your photo prints in a matter of minutes.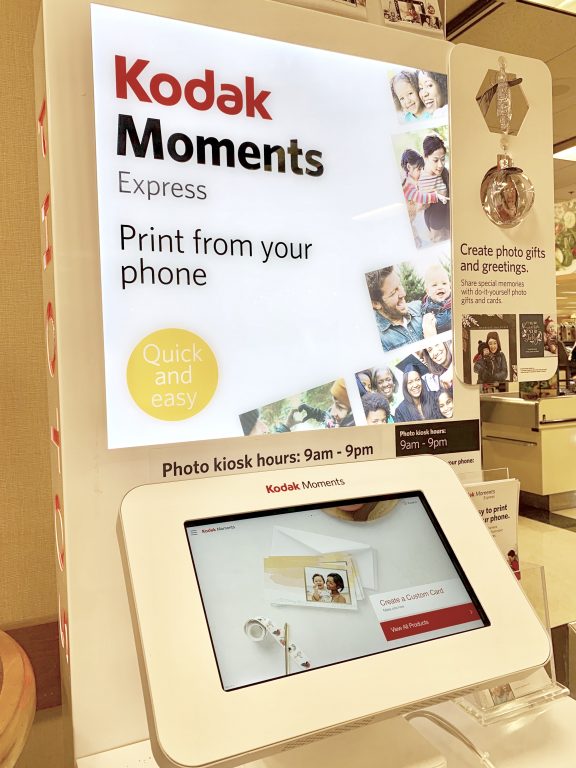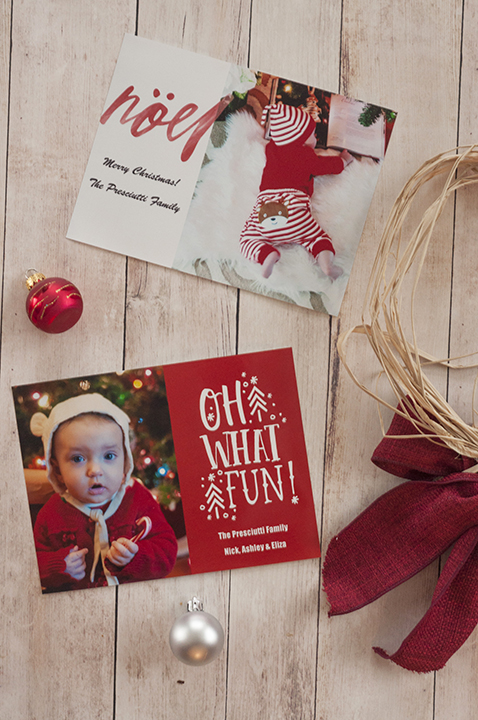 My favorite feature (and best thing about it, in my opinion) is you can use the Kodak Moments destinations to print photos directly from your smartphone! Nowadays, most of my photos are taken with my smartphone as it just is more convenient and it is always on me. After having my daughter in May, the memory on my phone seems to fill up faster as I take many more photos and videos.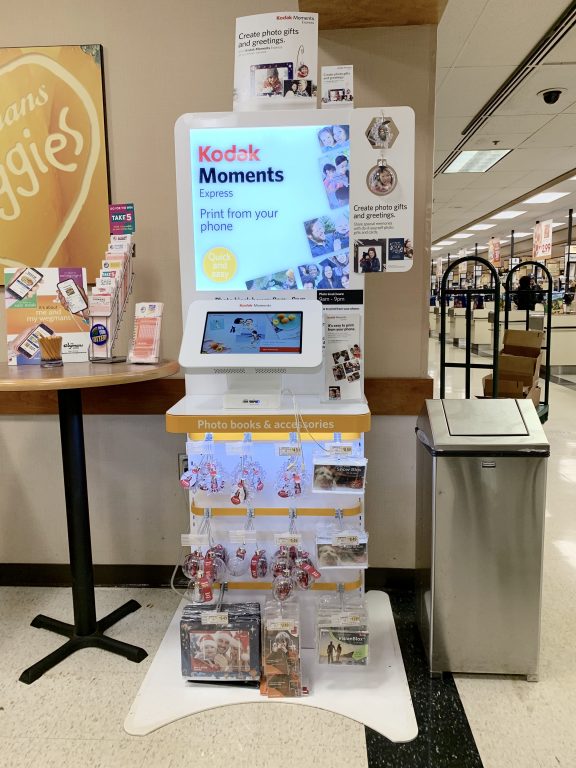 Having the ability to print photos right at Wegmans has made it so much easier to get those photos off my phone and made into prints. Also, the photos are printed on nice, high quality Kodak Moments paper.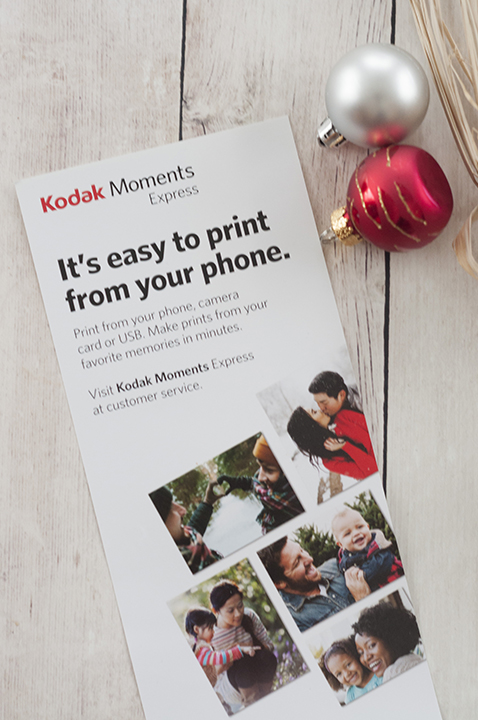 I love that I can do my grocery shopping and photo printing all in one trip to Wegmans. You can take your beautiful photo prints and create special, personalized holiday gifts with stylish frames, snow "blox", holiday ornaments for the tree, and photo magnets. Take your favorite memories and display them in creative ways in your home or give them as gifts to your family and friends for the holidays!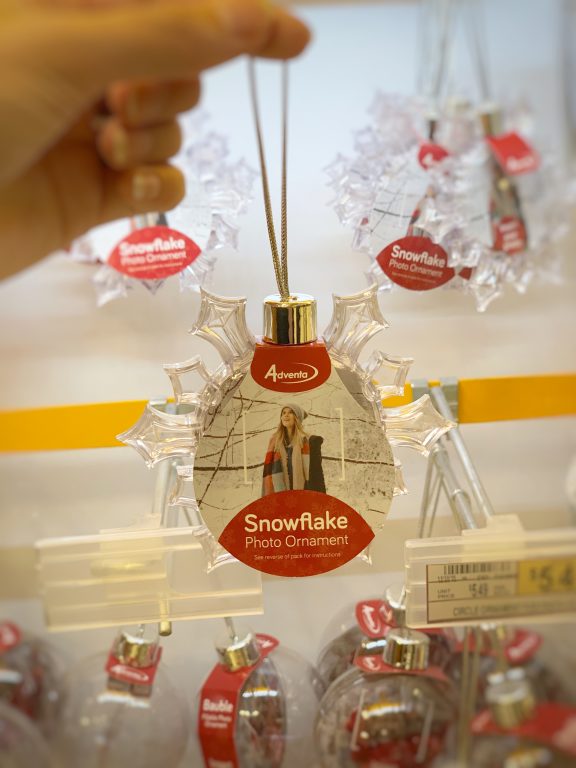 I made this adorable two-sided snowflake ornament with some of my favorite photos of Eliza in front of the Christmas tree.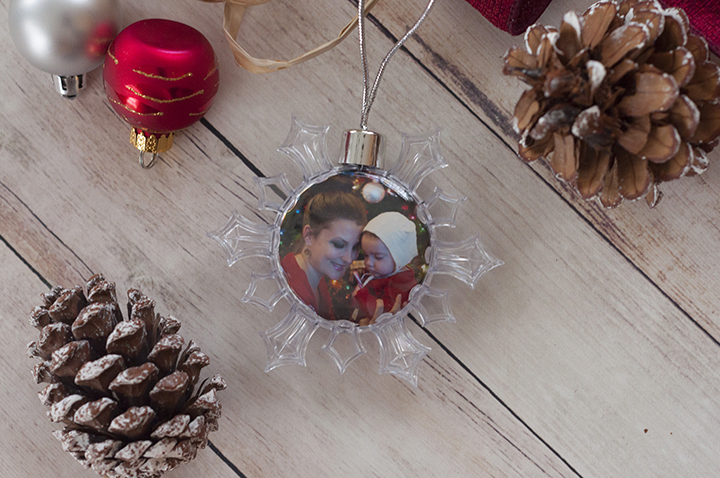 There is no longer a need to make a separate trip when you can do it all at Wegmans and call it a day. Any time saver around this crazy busy time of year is a win in my book! I made and printed my holiday cards to send out to friends and family, made a couple of ornaments to give away as gifts, and even made a special something for myself as a holiday keepsake to display year after year.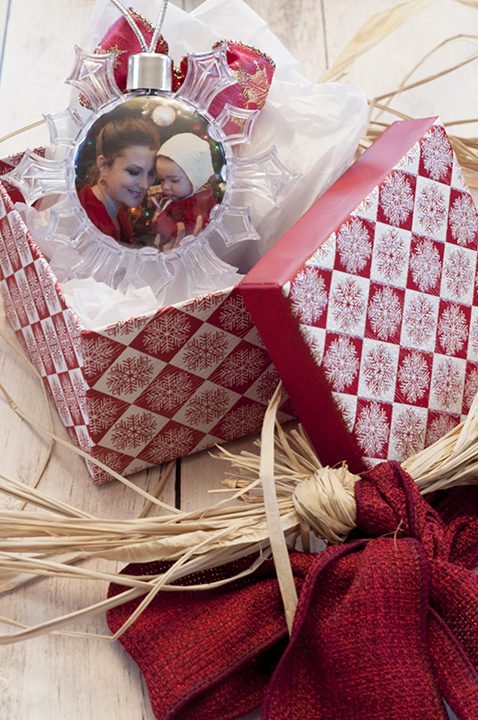 I was never one to send out holiday photo greetings in the past, mostly because time always got away from me this time of year. This year I could have blamed it on my #mombrain since I'm constantly forgetting to do things, but since it's Eliza's first Christmas I had to get it together this year. I also made this super cute "Snow Blox" (pictured below) that could easily be given as a holiday gift, but I'm tempted to keep it for myself. It is so cute, works as portrait or landscape, and you can change the picture in it any time you want! I love shaking it and seeing all the "snow" fall because I'm secretly 5 years old.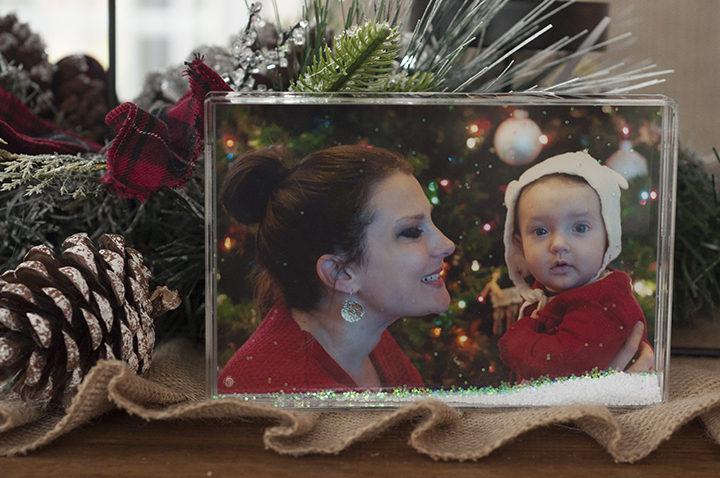 The Kodak Moments destinations have an abundance of holiday card options. I loved so many of them that I had a hard time choosing which one to use! I ended up choosing two different ones because I could not decide between them. There is nothing wrong with a little variety, right?! The cards were so easy to make. I chose the photos I wanted to use, customized the cards with the font style and color I preferred, and typed out what I wanted the greeting to say. I printed them within minutes right there at the Wegmans service desk. The prices for the cards and the photo gifts were so reasonable. I can't wait to keep using Kodak Moments destinations over and over again!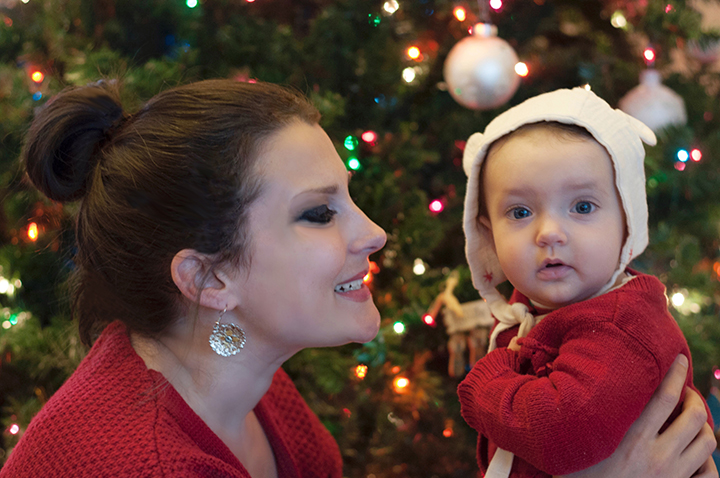 You can find out where you can find a Kodak Moments destination here. Happy holidays, everyone!
Disclaimer: Thank you to Kodak for sponsoring this conversation. All opinions remain 100% my own, as always. Thank you for allowing me to share the brands and products I use regularly and love.