Great Gift Ideas for Expecting Mothers
Great Gift Ideas for Expecting Mothers if you're searching for that special gift for the mother-to-be in your life! These are some fun gifts for almost every pregnant girl!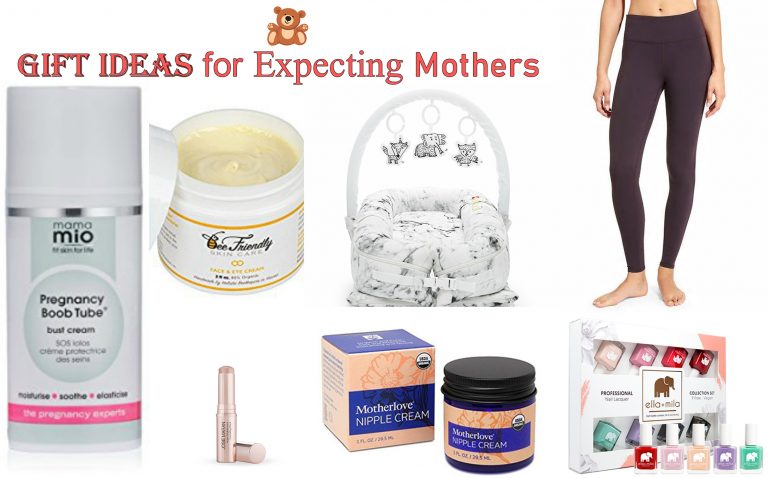 This post should be called "I can't believe the day has come where I'm writing a post like this". Alas, the day has come! I am expecting my first baby in June, as most of you know. Throughout this time, I have come to realize there are some products out there that are simply life-savers at this point in my life. My hope is that you get some great ideas from this Gift Ideas for Expecting Mothers post!
I hope you don't mind this break from my usual food (and occasional travel) posts. It's fun to mix things up once in a while here on Wishes and Dishes. Now that I'm 30 weeks along, there are some things I've found to be absolutely essential during pregnancy. I even found some things that multiple friends have recommended that I add to my baby registry that I never would have thought of.  OK, so you can realistically live without them. I think they truly just make the ol' preggo life and post-baby life more enjoyable. It's the little things in life, right?
I first heard of this Josie Miran Argan illuminizing wand from my friend Janine's beauty blog. She mentioned how the dark circles might be in full force after you have the baby and this illuminizing wand covers a multitude of sins. I already am prone to dark circles when I don't get enough sleep, so needless to say, I will need this desperately. I like how it just glides right on and blends in well with my skin tone. It gives you a natural "glow and not a fake shimmer or glitter! It's also small and really easy to carry with you in your purse.
The DockATot was something I first saw on Instagram and started hearing about it more and more. DockATot is a multi-functional lounger, co-sleeper, playtime lounger, and the ultimate docking station for babies. It is a comfy spot that lets babies rest, lounge, play, cuddle, do tummy-time and get diaper changes. I asked on social media for friends' recommendations on must-have baby products and multiple people said the DockATot. When I read the great reviews on the internet I was sold on it! Handmade in Europe, it has a raised bumper design and breathable/hypoallergenic all natural 100% cotton materials that make it extra safe! It travels well (has a handle on the side) and I can see myself bringing this everywhere because of it's portability. I did also get the toy arch and toy set to go with it, but that part is totally up to you! The DockATot comes in two sizes: Deluxe for 0-8 months and Grand for 9-36 months (great for toddler bed transitions). I want one in my size – it looks so comfy!
The Mama Mio Pregnancy Saviors Kit is everything! Mr. Wishes picked this out for me the week I found out we were expecting and it's made with organic ingredients. This would be an awesome baby shower gift! It comes with Tummy Rub butter that helps protect against stretch marks, Pregnancy Boob Tube that helps make your skin feel firmer and relieves aches, Lucky Legs that soothes your sore and swollen legs/feet, and Liquid Yoga Space Spray. The spray is relaxing and helps calm, de-stress and rebalance, I spray it on my pillow before going to bed and I honestly believe it helps me relax and sleep! I think I will bring this with me to the hospital when I go into labor
This Motherlove Nipple Nursing Cream was something a few of my friends who already have kids recommended I get. When your nipple get sore and cracked, I've heard this stuff is a lifesaver. What stood out to me about this cream was the fact that all ingredients are organic and safe for ingestion so you do NOT need to wash it off prior to feeding your baby! I think I will be all about convenience when the baby is born, so I'm all over this and added it to my baby registry.
Bee Friendly Day Cream and Bee Friendly Night Cream was another gift Mr. Wishes surprised me with when I was only 5 weeks pregnant. I'm especially liking this night cream because it is 80% organic, goes on smoothly, and my skin drinks it right up. I was having trouble with breakouts and the night and day cream did not make me break out as a lot of products do. I love it! The night cream is a lot more moisturizing than the day cream but they both do a heck of a job, especially when my skin is extra dry in the fall and winter. I read how you're not really supposed to use retinol when you're pregnant so I needed a great face cream that would also help with anti-aging.
I am in love with these Athleta leggings. This was another idea from my friend Janine's blog. I've been living in leggings for this entire pregnancy It's a beautiful thing being pregnant through the fall and winter because you can get away with things like that. These Athleta leggings don't look like pajamas like the rest of my super soft leggings do. I wear them as my "fancy" leggings when I'm going out and they really do look awesome with a nice top and boots! They can pass as nicer black pants but with the life-saving stretchy waistband. I have been wearing them all throughout my pregnancy and starting folding them under my belly when I started growing a lot. Leggings I can wear before AND after pregnancy are a beautiful thing. To this day, I have only bought two pairs of official maternity pants and that was for the cruise we went on in December.
Botanic Tree's Stretch Marks & Scars Defense and Prevention Cream is another must-have on this super Gift Ideas for Expecting Mothers collection. I know I already mentioned a stretch mark cream above, but I use this one often, as well. What I love most about this cream is the scent! I've never smelled a stretch mark cream that smelled this good. This stuff is great for stretch marks and scars. I started getting itchy with my belly stretching so much and I apply this after I shower and it helps a lot. This also works on pre-existing stretch marks, not just marks you're trying to prevent. Oh, and it's not the least bit greasy!
Ella + Mila Mommy Collection nail polish kit. You get 8 nail polish bottles in the kit and they are "7-Free" products. This means they do not contain: Formaldehyde, Toluene, DiButyl Phthalate (DBP), Formaldehyde Resin, Camphor, TPHP, Xylene. Their nail polish is vegan, cruelty-free, quick dry, chip resistant, and made in the USA. I love it! It stays on so long! I just wanted something that was safe for me to use during pregnancy and didn't want to worry about the ingredients I was putting on my body or breathing in anything harmful to the baby. I especially worried about this in the first trimester! This nail polish is pricey, but worth it. You can also buy individual bottles on Amazon and see how you like it before committing to a whole collection!
One thing I didn't even plan on sharing in this Gift Ideas for Expecting Mothers post, but the nail polish happened to make me think of it: this Priti NYC soy unscented nail polish remover. I was so skeptical at first because I've used all-natural nail polish removers before and they never work! Well, this one is well worth the price. It is 100% natural and biodegradable, derived from farm crops, and does not contain carcinogens. I love that it doesn't smell or leave an oily residue and it actually removes the nail polish quickly. I think I'll keep using this stuff even after the baby arrives! I've found regular nail polish remover dry out my nails and I don't think I can go back (plus, the nasty smell!)
That's a wrap on my gift ideas for expecting mothers! I hope you got some good ideas for yourself or for a baby shower gift or anytime gift for the pregnant girl in your life. Have a great day!
Disclaimer: I received the DockATot compliments of the brand, but every other product listed above in this Gift Ideas for Expecting Mothers post I purchased with my own money. My opinions are 100% my own and I only recommend products (purchased myself or gifted to me) that I truly love!