Healthy Snacking in 2015
Pair Skinny Nut™ in-shell pistachios with hummus and your favorite dipper, pineapple, and a green tea iced drink for the perfect healthy snack anytime of the day. Part of my New Year's Resolution is to eat healthier so I wanted to share my tips and "go to" ideas with all of you.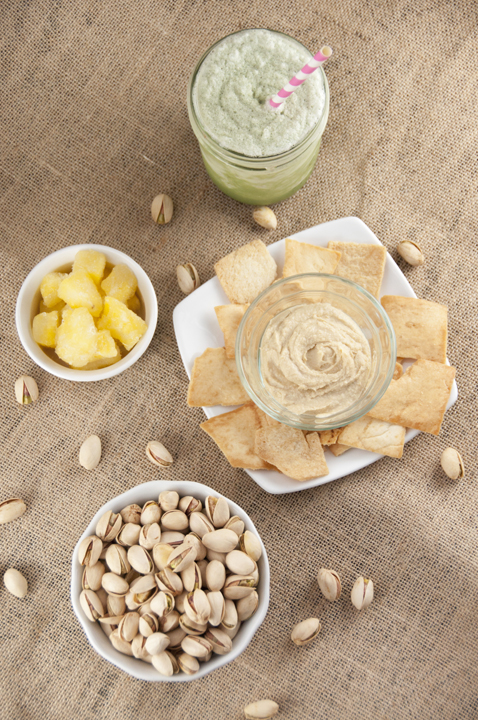 The New Year is here and I don't know about you, but after the way I ate during the holidays amidst all of the fancy meals and parties,  I really want to start eating healthier and share some of my healthy snacking choices that are helping me accomplish this.  As many of you know, I also have two jobs working from home and sitting at a computer all day so I have to have a little self control or I will raid the pantry all day, every day, whenever I'm hungry and probably blow up like a balloon.  I need to have some healthy snack options or I will go for the "bad" stuff because, let's be honest, I have to keep that kind of food around in case of an "emergency".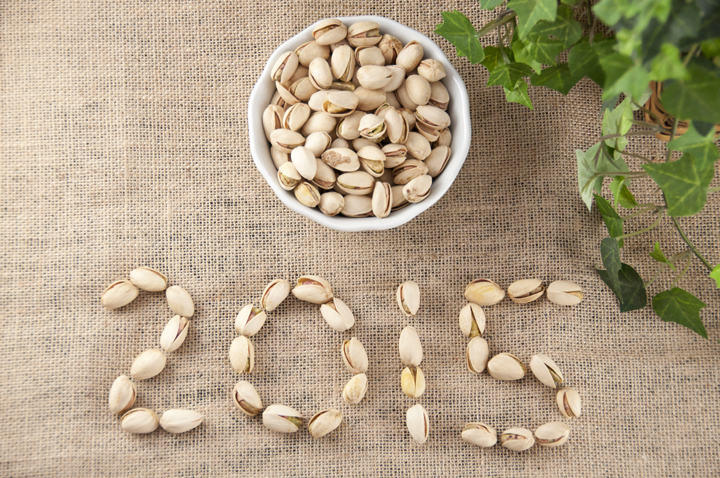 My husband got me hooked on pistachios years ago when he would snack on them occasionally.  Somewhere along the line I decided that I didn't like them even though I had never really given them a chance.  Once I did, there was no stopping me and much to my husband's dismay, he had to begin sharing his bags of Pistachios with me.  They really do make for the perfect snack and they are fun to eat (and anyone who knows me and has been following along with my blog over the years knows that I am partial to green food and drinks for some unknown reason).  Pistachios have been deemed the top food trend in 2015 and have been dubbed the "skinny nut".  Of all the nuts out there, they are one of the lowest calorie and lowest fat, full of fiber and protein.  They also offer way more nuts per serving compared to most of the others which helps not to overdo it while snacking.  Pistachios are about 49 nuts per serving!  They also yield about 3 grams of fiber which is more than most other nuts and even more than some fruit.  This is precisely why they are a top food trend for 2015 and considered to be "The Nut of the Year" and the "Skinny Nut".
A cool fact that I discovered:
The Pistachio Principle:  empty pistachio shells may serve as a "visual cue" of how many pistachios you've consumed, so don't discard the shells as you enjoy them.  This could reduce calorie intake!

The Pistachio Health Institute Facebook Page is full of fun ideas and information on the health benefits of in-shell pistachios.
Enter The Year of the Skinny Nut Sweepstakes here to win a year's supply of pistachios for healthy snacking all year.  Good luck, everyone!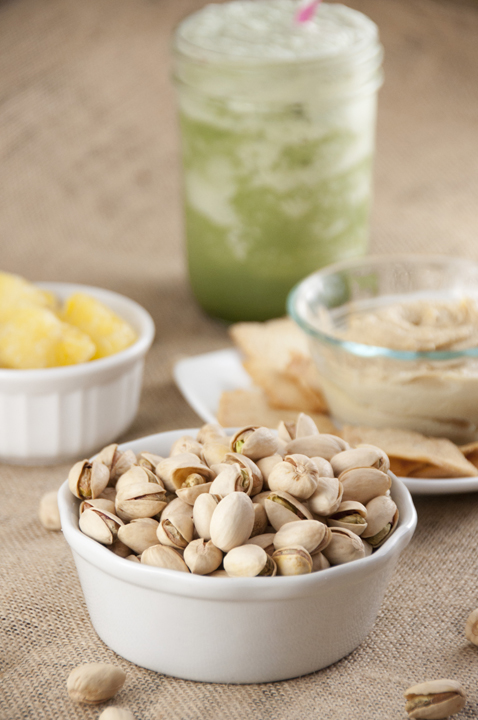 What are your go-to healthy snacking choices?
Disclaimer:  I was selected for this opportunity as a member of Clever Girls and the content and opinions expressed here are all my own.