Grilled Chicken Fresco Soft Tacos
Citrus marinated Grilled Chicken Fresco Soft Tacos recipe topped with a spoonful of Pico de Gallo are light, healthy and the perfect weeknight dinner.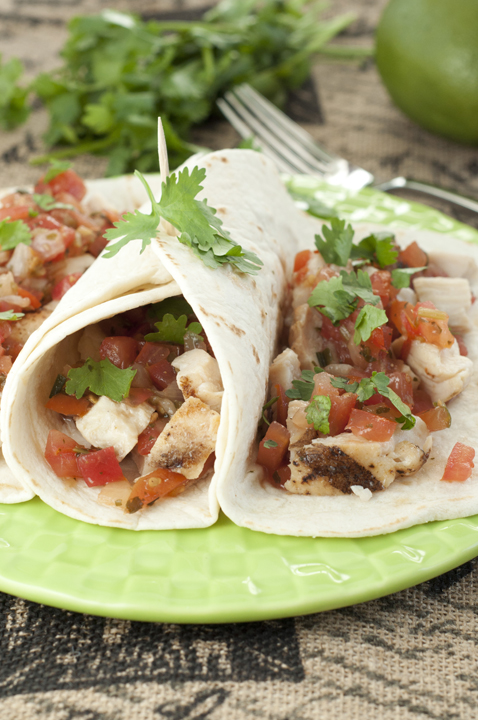 I have no shame on this blog so I am just going to share a quick story with you before I share these Chicken Fresco Soft Tacos.  I almost blew up my house the other day, according to my husband.
I should know to just stay away from the grill by now, but I like to try to be the big hero and get it all set up so when Mr. Wishes gets home from work he can just go out and do his thang.
While moving the grill to the edge of the garage in preparation, I turned the gas knob on but didn't actually light the grill.  I left it like that for a good 10 minutes while I went back inside the house to prepare my side dishes.
The sweet aroma of propane permeated our entire garage…and good Lord did it reek!  We were thankful that neither of us were smokers that day (and every day).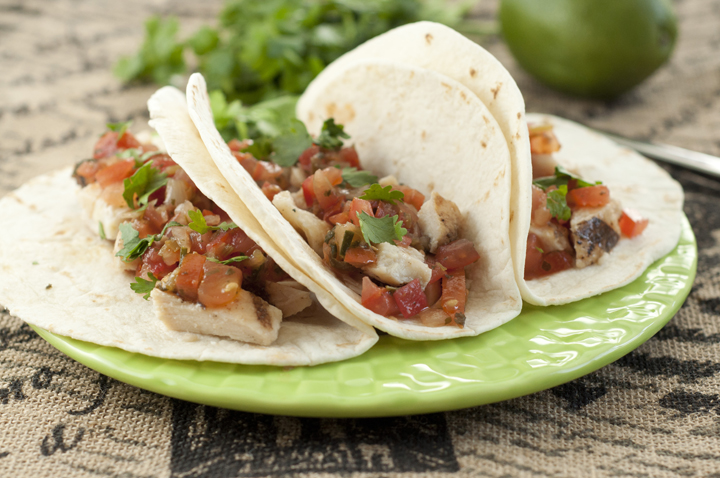 So these healthy Grilled Chicken Fresco Soft Tacos were totally worth "almost" blowing ourselves and our house up.  I love, love, LOVE Mexican food and if you have read my blog for more than 2 minutes you know that this fact is true.  I have a vast collection of Mexican food recipes…probably more than any other cuisine (even Italian food? That's just not right).
I think the "problem" is that Mr. Wishes and I are obsessed with guacamole and, when the craving strikes (which is every other day), I need to find a meal that goes along well with the guacamole.  I can't exactly make pasta and meatballs with guacamole and chips on the side.   Well, I suppose maybe I can next time I'm home alone for dinner.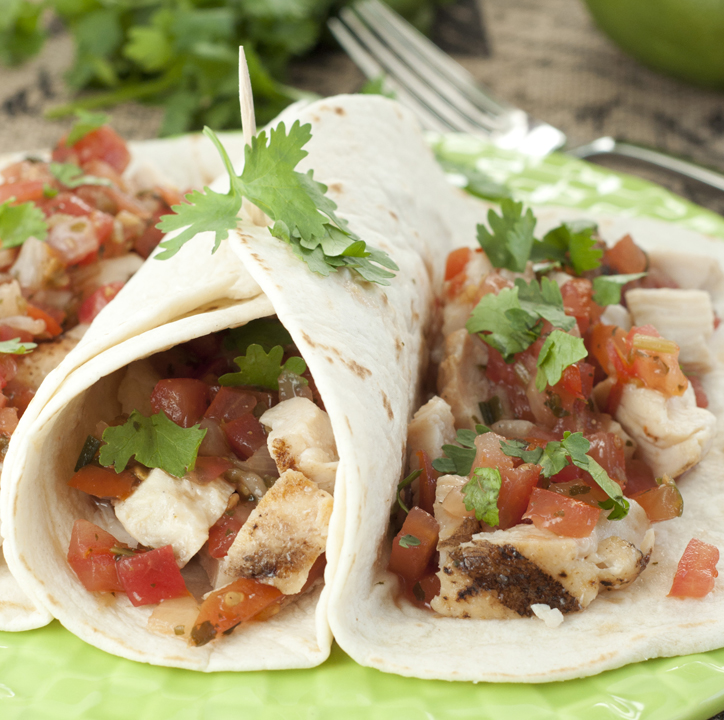 This American-style Mexican dish is one of my best summer recipes of the year.  The grilled chicken was perfectly marinated and juicy.  Whenever Mr. Wishes points out how juicy the chicken is in our dinner I secretly want to jump up and down.
This may be because I tend to screw up chicken on the daily.  The marinade is simply awesome and well worth the time it takes to soak the chicken in all of that deliciousness.
So, if you're looking for something different for your Labor Day weekend grilling, these babies are it.  They go perfect with this 3 Layer Mexican Party Dip I made you the other day.  Oh, and you can mourn the unofficial end of summer along with me while you're at it.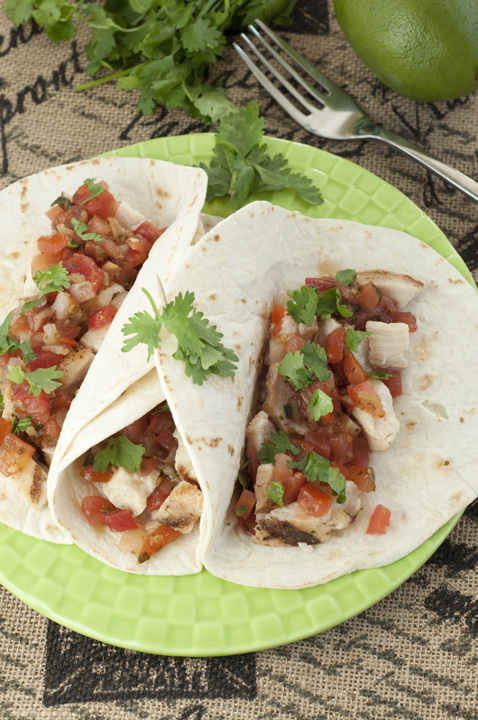 Grilled Chicken Fresco Tacos
Prep time:
Cook time:
Total time:
Citrus marinated Grilled Chicken Fresco Soft Tacos recipe topped with a spoonful of Pico de Gallo are light, healthy and the perfect weeknight dinner.
Ingredients
Chicken and Marinade:
¼ cup cider vinegar
3 cloves garlic, minced
¼ cup lime juice
¼ cup lemon juice
¼ cup orange juice
½ cup brown sugar
1 tsp. salt
Ground black pepper to taste
6 tbsp. olive oil
6 boneless, skinless chicken breast halves
Tacos:
12 flour or corn tortillas, warmed (use corn for gluten-free)
Pico de Gallo (store-bought or homemade)
Fresh Cilantro for topping
Lime wedges for serving, if desired
Instructions
In a large bowl, mix the cider vinegar, garlic, lime juice, lemon juice, orange juice, brown sugar, salt, and pepper. Whisk in the olive oil. Place chicken in the mixture. Cover, and marinate 8 hours or overnight.
Preheat an outdoor grill for high heat.
Lightly oil the grill grate. Place chicken on the prepared grill, and cook 6 to 8 minutes per side, until juices run clear. Discard marinade.
Chop or shred chicken and divide the chicken between the flour tortillas.
Top each taco with a spoonful of Pico de Gallo and chopped cilantro. Serve immediately or tortillas can get soggy.
 Recipe source: adapted from lovebakesgoodcakes.com