Cherry Coconut Lime Smoothie
Creamy, refreshing, and made with fresh cherry juice, this Cherry Coconut Lime Smoothie recipe will hit the spot any day of the year!  It makes for a great healthy breakfast or snack.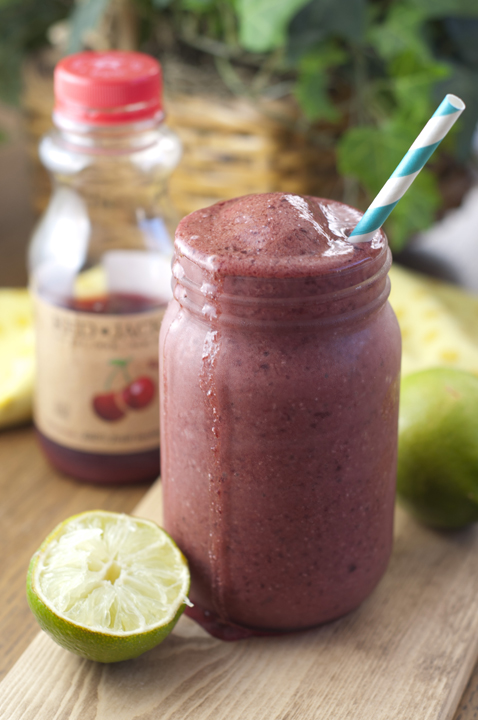 It's been the summer of smoothies in my house this summer.  I tend to have a lot of smoothie recipes on my blog because they are so easy to make and I make a LOT of them.  I have fun coming up with new combinations and this one could possibly be my favorite of all.  Red Jacket tart cherry juice, cherries, coconut milk, freshly-squeezed lime….pretty much summer in a glass.  I love that this smoothie uses frozen cherries because you can buy those all year 'round, therefore you can sip on this smoothie goodness at any point during the year.  It's not just a summer thing!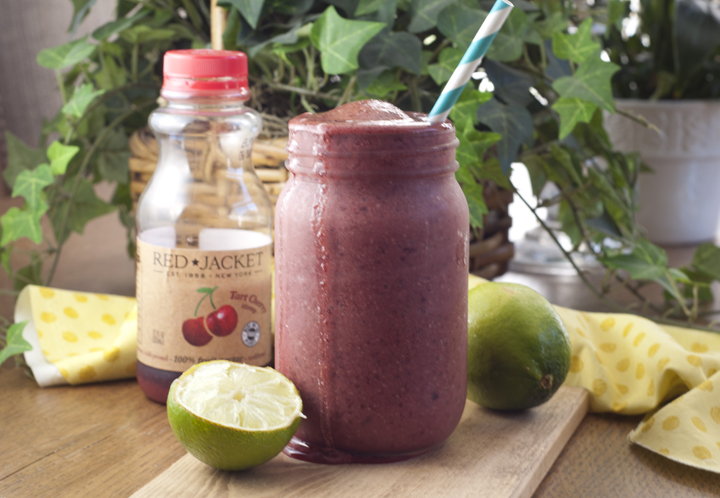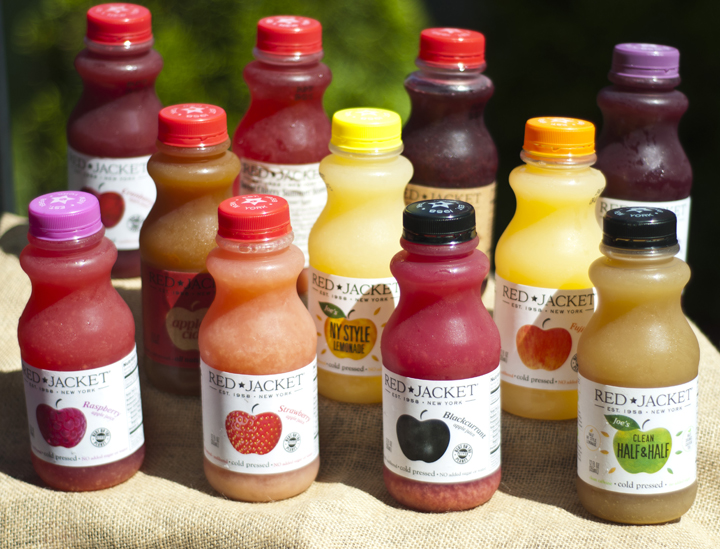 I've talked about them before on my blog, but my husband and I are obsessed with Red Jacket juice and have it in our refrigerator at all times.  It's an absolute necessity.  More often than not, I have zero food in the pantry – but you can always find Red Jacket juice in our 'fridge!  Priorities, people.  Their cold-pressed juices are 100% fruit, unfiltered, all natural, and made right in Geneva, New York – a hop, skip, and a jump from where I live in Rochester!  I love supporting local companies.  A few weeks ago, I had a chance to visit their farm store which is stocked with Red Jacket Orchard products along with a curated selection of local and regional fruits, vegetables, cheeses, meats, and other specialty pantry and sundry items.  If it was closer, I would frequent that store daily!
The thing that I know you'll love the most about Red Jacket juices are the ingredient lists – what you see is what you get.  The ingredient labels just list the fruits that the juices are made up of plus the vitamin C.  There are no additives which is what causes the true flavors to stand out. The flavors of juice include Strawberry, Fuji Apple, Raspberry, Grape, Tart Cherry Stomp (Mr. Wishes' personal favorite), Apricot Stomp, NY Style Lemonade, Apple Cider, and more!  They offer samples of juice right in their farm store if you're ever in the area.  I've never experienced such a fresh taste in a fruit juice before. It's as close to eating the actual whole fruit as you can get.
Their juice comes in 12 oz. or 32 oz. bottles.  I find the 12 oz. bottles are perfect for travel, to pack in your lunch for work, to grab when you're on-the-go or to give to your kids for something healthy in their school lunches.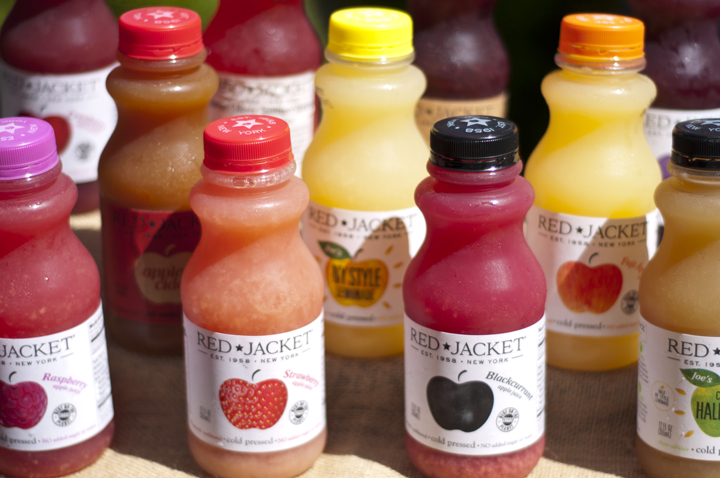 Look for Red Jacket Orchards brand in your nearby store or request that they purchase them!  You can also buy their juice online if you can't find them in a store near you.  They are available at Whole Foods Markets, Shop Rite, Wegmans, Price Chopper and more!
GIVEAWAY DETAILS
Thanks to Red Jacket, FIVE lucky Wishes and Dishes readers will win a 12-pack variety of 12 oz. Red Jacket juices (you pick your flavors) and have the juice delivered right to their door! How fun is that?!  Many thanks to Red Jacket for providing the generous giveaway product.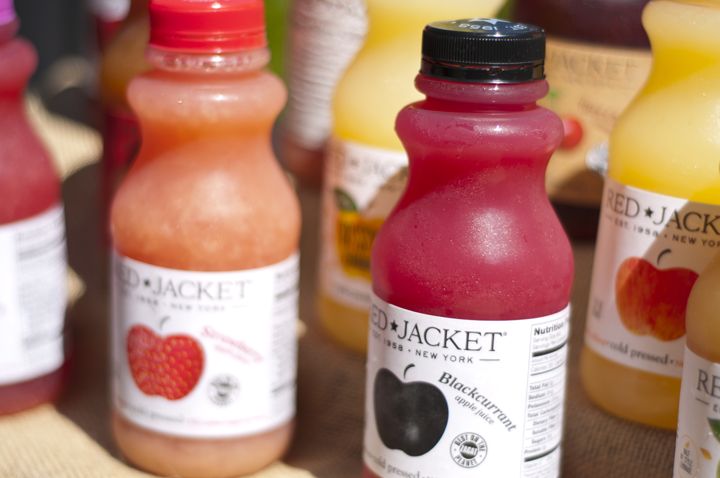 Cherry Coconut Lime Smoothie + Red Jacket Juice GIVEAWAY!
So creamy and so refreshing, this Cherry Coconut Lime Smoothie recipe will hit the spot any day of the year!
Ingredients
2 cups frozen dark cherries, pitted
¾ cup coconut milk
½ cup tart cherry juice (such as Red Jacket Orchards brand)
1 tablespoon fresh lime juice
Instructions
Combine all ingredients in a blender and blend until smooth. Serve right away. Enjoy!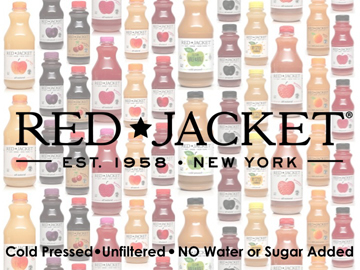 Deadline: Monday, 9/7 at 11:59 p.m. (EST). I'll announce the winner on Tuesday 9/8. Good luck, everyone!
Winner: Must be a U.S. resident to enter. The winner will be chosen at random using Random.org and announced in this post. I will email the winner and if he/she does not respond within 48 hours, another winner will be selected.
Disclaimer: Red Jacket Orchards is providing the giveaway product. The words and opinions expressed in this post are strictly 100% my own, as always.