Blue Piña Colada Party Punch
Delicious Blue Piña Colada Party Punch that is kid-friendly, festive, and perfect for 4th of July, a baby shower, or summer birthday parties!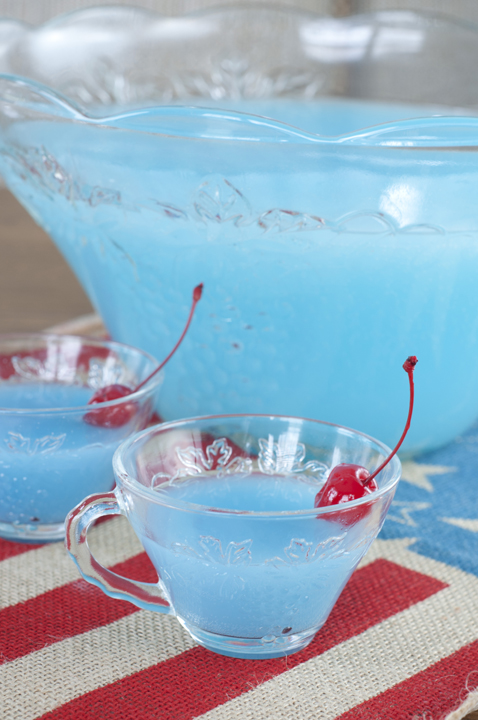 Well, folks, the 4th of July is creeping up on us and red, white, and blue patriotic food and drink are taking over the internet world.  I'm here to do my part in contributing to that today.  Isn't this Piña Colada Party Punch the most beautiful punch you have ever seen?
I'm good at tooting my own horn like that, I know.  I just love the super vibrant blue color of this punch.  It is so summer-like and cheery!  Most blue punches that I have seen have pineapple juice, sprite and Blue Hawaiian punch (this one is my default punch).
This particular punch is different and unique because it has almost a little bit of a "creaminess" to it because of the Piña Colada drink mix added in, which is thick and creamy by itself.  It adds that unconventional taste that you normally don't get in a non-alcoholic party punch.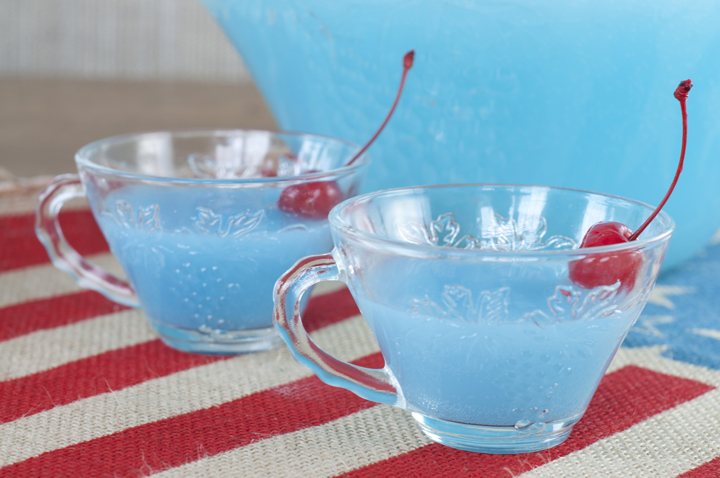 Speaking of Blue Hawaiian punch….have you ever had that drink called a Blue Hawaiian?  It is actually my favorite drink to order when on vacation and this Blue Piña Colada Party Punch reminds me a lot of it.  It tastes very similar to a Piña Colada with that yummy coconut flavor that I love.  And of course, I love the pretty blue color.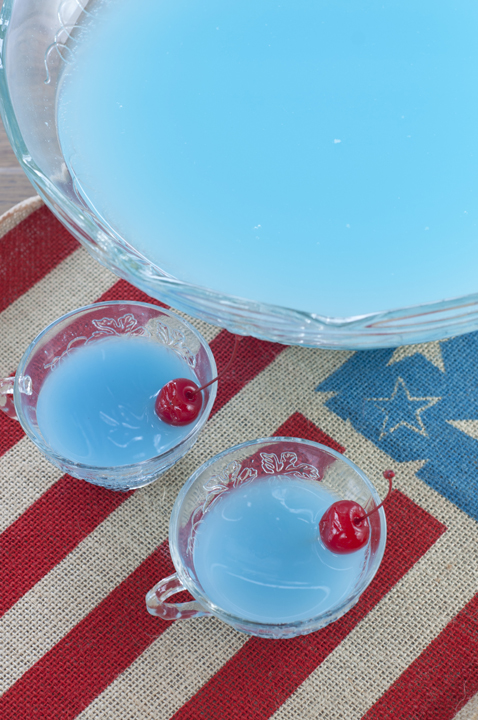 I could see this served at a fourth of July party because it is absolutely perfect for children or adults and it's festive!  I also think it would fit in great at a baby shower for a baby boy.  Also – hello?  A child's birthday party (think "Frozen" or "Little Mermaid" theme parties!)  Any other ideas where this color punch would fit in great?
For an adult party, you can add some Malibu coconut rum for extra coconut flavor or Blue Curacao for a little citrus flavor (or add both)!  That would really make this taste like a Blue Hawaiian!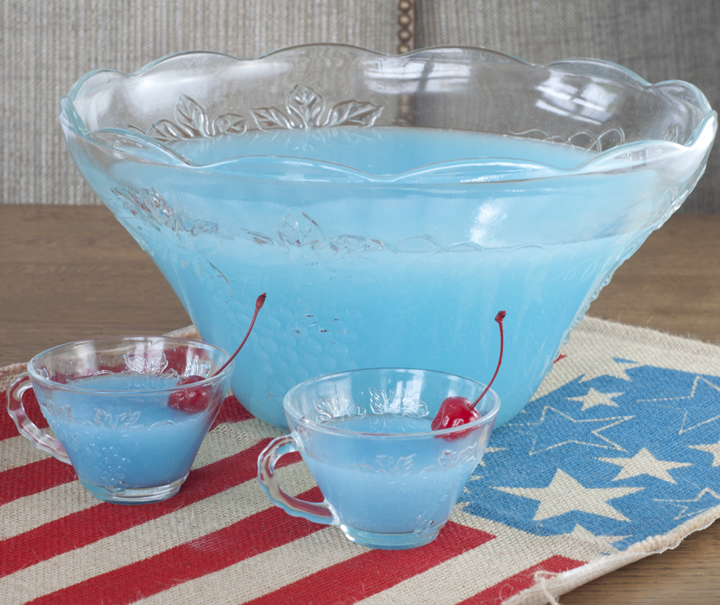 Blue Piña Colada Party Punch
Serves:
one large punch bowl
Super easy Blue Piña Colada Party Punch recipe that is non-alcoholic and perfect for fourth of July, a baby shower, or Frozen and Little mermaid birthday parties!
Ingredients
1 package Blue Raspberry Kool-aid powder
¾ cups sugar
2 quarts cold water
12 oz Pina Colada Mix (non-alcoholic)
1- two liter bottle of sprite or other lemon-lime soda
cherries, for garnish (optional)
Instructions
Mix the koolaid powder with sugar and water in the punch bowl.
Mix in the Pina Colada mix and the sprite.
Garnish with cherries, if desired.
Hint: You can make ice cubes out of the punch to keep it cold without diluting it. Enjoy!
Recipe source: adapted from BHG.com