Baked Orange Meatballs
Baked Orange Meatballs dinner recipe that is also perfect on an appetizer buffet or as a little game day snack with a sweet Asian sauce to nibble on! Great for a crowd!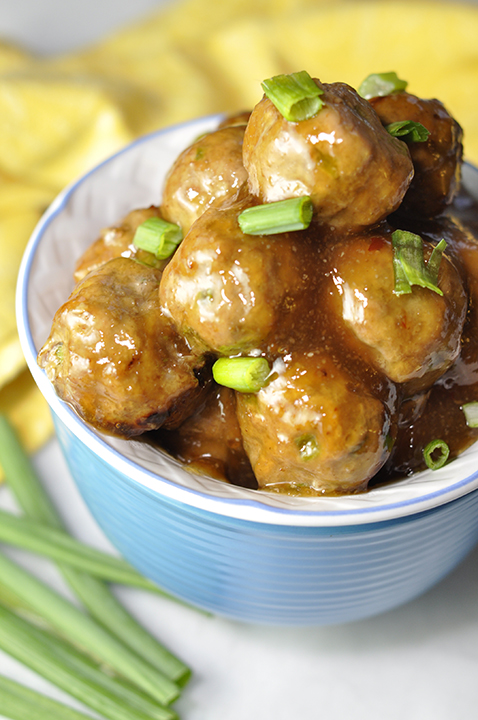 I make meatballs so often that I should have an entire blog dedicated to them. I think I may have a problem. Just kidding. One can never have too many meatball recipes. In fact, these Slow Cooker Grape Jelly BBQ Cocktail Meatballs are one of the most popular on my site for the holidays and Super Bowl. These baked orange meatballs are coming at ya!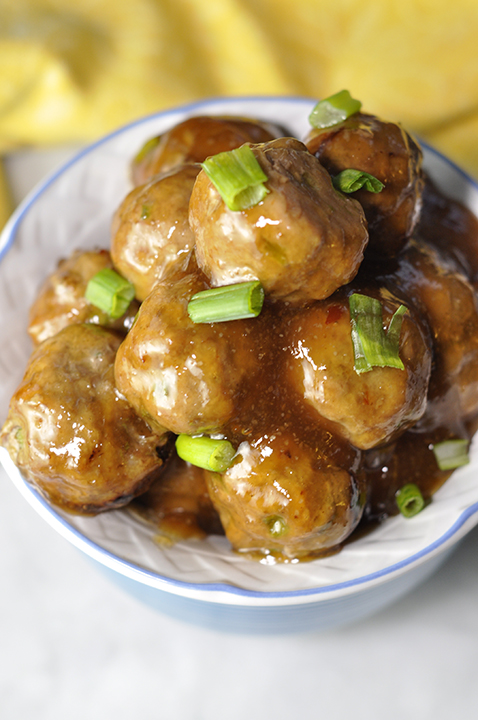 My Meatball Parmesan is the reigning champ for my favorite recipe. When I don't feel like I'm in the mood for an Italian meal (like, never) I normally fall back on Asian flavors. Meat and rice together is my go-to for a light, delicious meal.
Like most of my meatball recipes, like these Brown Sugar Glazed Pork Meatballs, these baked orange meatballs can be a meal served over rice or you can serve them as a party appetizer. The sauce is so good that it is literally drinkable!
I get ridiculously excited that I can make such a delicious recipe at home in my own kitchen. It is truly fantastic and it tastes fancy.
SPOILER ALERT: it is not fancy at all.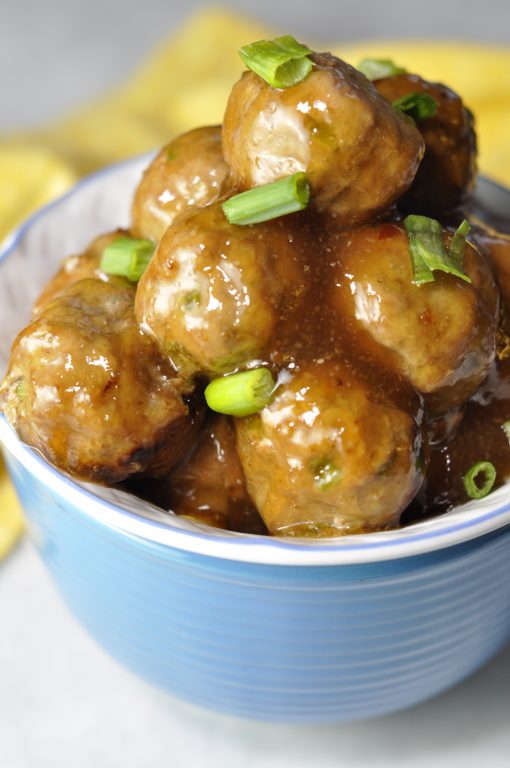 These baked orange meatballs can be lunch, they can be dinner, they can be an appetizer for game day. They can be whatever your little heart desires.
Your super bowl party called. It wants these meatballs to be served to your football loving party guests. The end.
If you're a meatball lover like I am, try these other meatball recipes:
Baked Orange Meatballs
Recipe type:
Appetizer, Dinner
Prep time:
Cook time:
Total time:
Ingredients
Meatballs:
¼ cup milk
¼ cup Panko breadcrumbs
1½ lbs ground beef
2 cloves garlic, minced
2 teaspoons minced fresh ginger
2 Tablespoons minced scallions (green onions)
2 Tablespoons soy sauce
¼ teaspoon salt
¼ teaspoon pepper
Sauce:
2 teaspoons sesame oil
2 teaspoons olive oil
2 cloves garlic, minced
1 teaspoon minced fresh ginger (or use a smaller amount of ground ginger)
1½ teaspoons crushed red pepper flakes (more or less, to taste)
¾ cup orange marmalade
¼ cup hoisin sauce
Instructions
Meatballs:
Preheat the oven to 500ºF. Spray a mini-muffin pan (can use a baking dish) with non-stick cooking spray.
In a small bowl, mix together the milk and breadcrumbs; set aside a few minutes.
In a large bowl, use your hands to mix the beef, garlic, ginger, scallions, soy sauce, salt, pepper and soaked breadcrumbs.
Shape into balls - about 2 tablespoons of meat each.
Place meatballs into the prepared pan and bake for 12-15 minutes or until the meatballs are fully cooked. While the meatballs are baking, make the sauce.
Sauce:
Pour sesame oil and olive oil to a small pot over medium/low heat.
Add the garlic and ginger and cook for about 2 minutes, stirring constantly.
Add the red pepper flakes, orange marmalade and hoisin sauce, stirring occasionally until sauce has thickened, about 4-5 minutes.
Remove meatballs from oven and transfer them into a large bowl.
Pour the sauce over them and toss to coat. Serve warm. Enjoy!
Recipe source: adapted from justataste.com