Tips for Setting up a Coffee Bar for a Party!
Tips for Setting up a Coffee Bar for your Party! Invite a few friends over and host a casual coffee bar party right at home or set it up for a large party!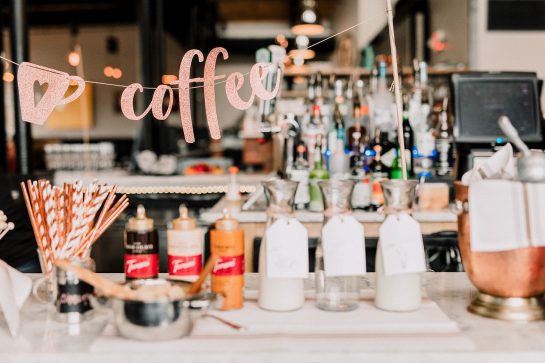 Late last night I was all prepared to tell you about banana bread today. It was the plan. But then I was all… it's Tuesday. Coffee bar Tuesday. And it is fall. Who cares how simple the concept of setting up a coffee bar is? We must discuss.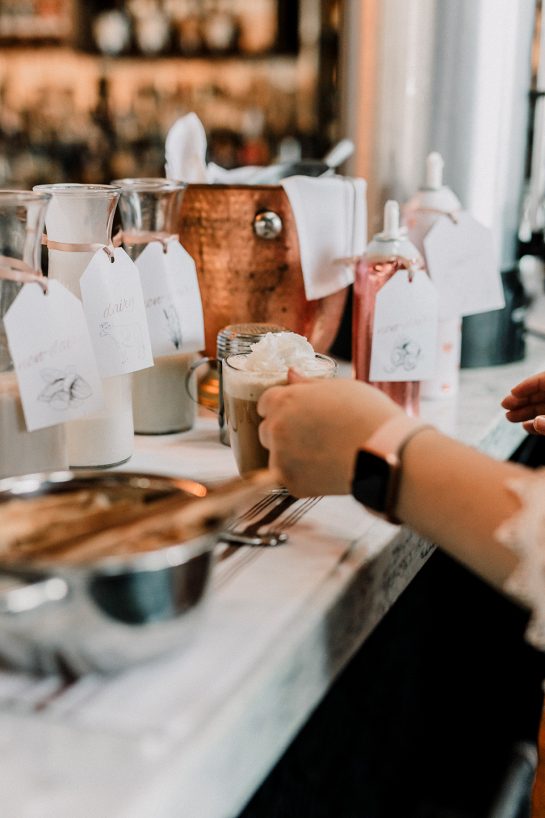 I have links to everything we used throughout this post so you can replicate what we did! We recently threw an awesome bash for Eliza's first birthday party. We really pulled off a great party (in my humble opinion) and one of my favorite parts of the party was the coffee bar.
So many people complimented the coffee bar and how creative it was so I thought I should share my tips and ideas for hosting a self-coffee bar party. I think it would be fun to base an entire party around or use it like we did as just one station at your next party. It really added elegance to the set-up and our guests raved about it.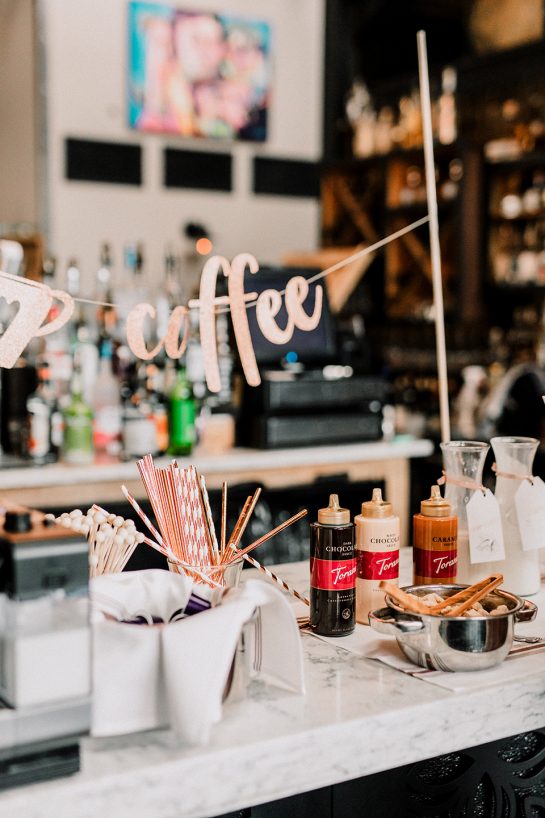 It's the perfect party idea for a birthday party, baby and bridal showers, housewarming parties, movie nights with family or friends, and game nights. Your guests can create their own personal coffee beverages by picking and choosing from an assortment of add-ins, toppings, dairy or non-dairy whipped cream, and pairing their coffees with their favorite sweet treats.
The coffee bar banner was hung over the bar to point people on where to find the coffee.
We had iced coffee in a large glass carafe for the guests who like iced coffee (personally, I drink iced coffee all year 'round).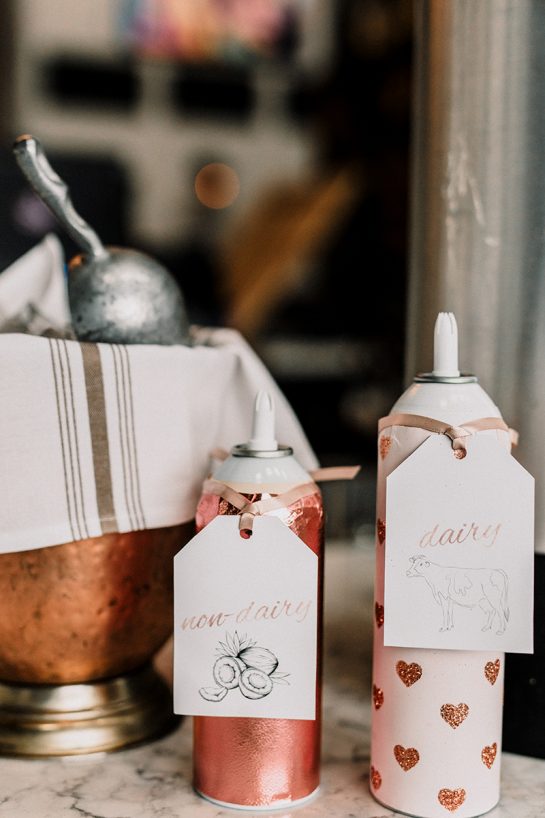 It really is such a simple idea but so impressive at the same time! What makes coffee even better is having lots of options, so we set out flavorings like cinnamon, and dairy/non-dairy creamers with fun syrup flavors.  And think of other toppings your guests might like – get creative! Whipped cream, caramel sauce, peanut butter sauce, white chocolate and chocolate syrup are always popular choices! Cinnamon sticks would also be a good idea, especially for a fall coffee bar.
Our favorite tip:
Take the extra time and wrap the whipped cream with pretty wrapping paper. We used two different types of pretty rose gold wrapping paper since that was the theme of the birthday party (rose gold and cream). We added hanging tags to label them and tied them on with ribbon. They looked beautiful!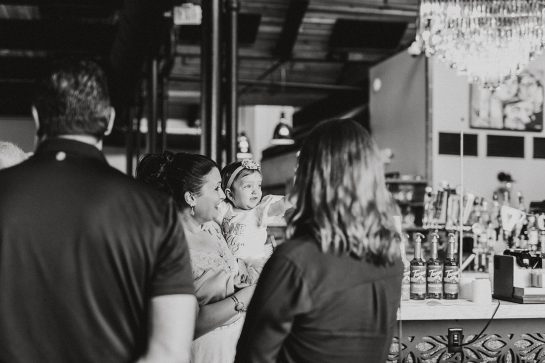 Mr. Wishes gets credit for that idea of wrapping the whipped cream cans (I know he will give me a hard time if I don't credit him). He wouldn't even want to admit how much time wrapping those cans took. I may or may not have complained about how much time he dedicated to this one task, but it turned out to be totally worth it in the end.
A really nice touch was the rose gold paper straws. They looked pretty and were environmentally friendly to boot! Hey, it's super fashionable to use paper instead of plastic these days.
We also had Torani flavored sweet syrups and Torani sweet sauces (like chocolate, white chocolate, and caramel) so that people could make flavored coffee.
We put cane sugar cubes in a nice bowl with small tongs on the bar so people could help themselves. A glass cup of wooden stir sticks were also placed next to the straws.
Who knew a coffee bar could be so adorable?
Try setting up a Coffee bar sometime for your next gathering! It is super easy and relatively cheap to pull off. Says my raging, super basic Starbucks addiction.