Over 30 Amazing Recipes for Spring
This 30 Amazing Recipes for Spring post has everything you could ever want for the season.  Grilling recipes, cookies, cheesecake, truffles, cake & more are perfect for these warmer months coming up!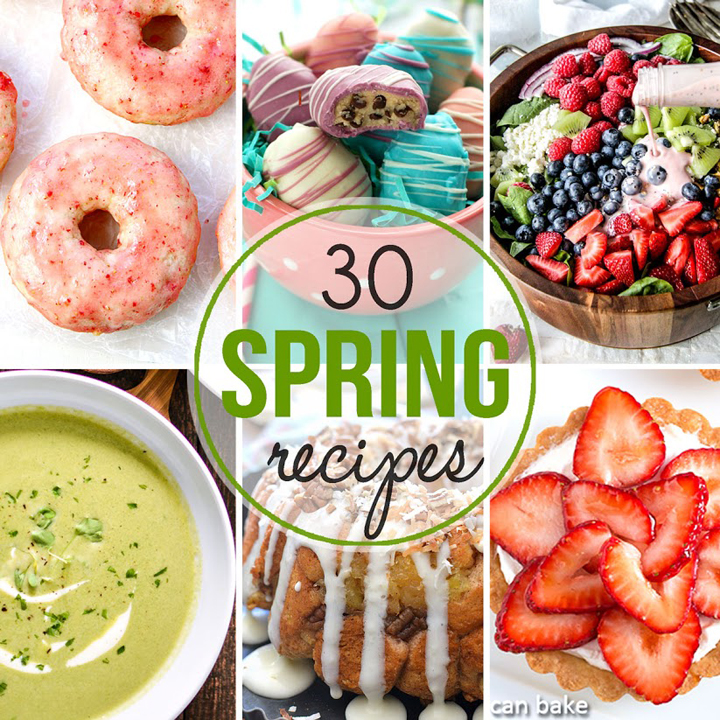 You all know how much I look forward to spring because it just brings me one step closer to my favorite season: summer!  I get really excited about the food this time of year because what it means is that grilling season is almost upon us here in upstate New York and fresh fruits and veggies are going to be making their comeback. Also, I longingly stare at my beloved back patio every day dreaming of the first day I'll be able to waste spend my entire day out there basking in the sun and warmth while trying to decide if I should get up and do some work around the yard.  I normally decide "no" to that question in my mind.  Campfires, outdoor runs, dinners outside in the backyard – bring it on!  So, I'm getting a little ahead of myself here – no biggie.
I love each and every one of the recipes in this post and my food blog friends seriously know how to do food right!  You will even find some cute Easter ideas throughout this post if you are looking for last-minute ideas for this weekend.  Have a great holiday weekend!