Orange Creamsicle Dessert Recipes
Orange Creamsicle Dessert Recipes that will totally brighten up your summer! They are the best way to satisfy your creamsicle craving in different dessert forms! These recipes are nostalgic, tasty and easy to make!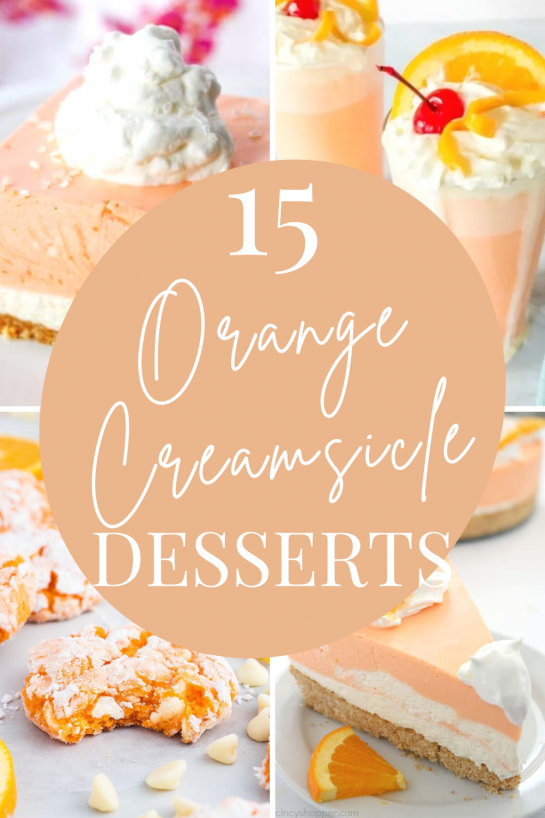 If orange creamsicles were your favorite treat as a kid then you are going to love every single one of these delicious and sweet orange creamsicle dessert recipes! I love the orange creamsicle flavor. It brings back memories of my perfect childhood summers and I can't get enough of it!
Whether you are craving cheesecake, fudge, cookies, pie or even cinnamon rolls, you will find a decadent orange creamsicle version here! Perfect for summer cookouts, pool parties or even just an after-dinner dessert for your family dinners, everyone will love these orange creamsicle dessert recipes.
Grab your favorite ingredients and start whipping up these sweet orange creamsicle dessert recipes today! What more could you want? All of these desserts make for the perfect summer snack for the kids and adults.
Here are the orange creamsicle recipes:
No Bake Orange Creamsicle Cheesecake
If you are a fan of Creamsicles, you are going to want to make this No Bake Orange Creamsicle Cheesecake this summer. You will find a delicious Nilla Cookie crust with layers of orange creamy cheesecake filling. Perfect for summer picnics and BBQ's.
https://cincyshopper.com/no-bake-orange-creamsicle-cheesecake/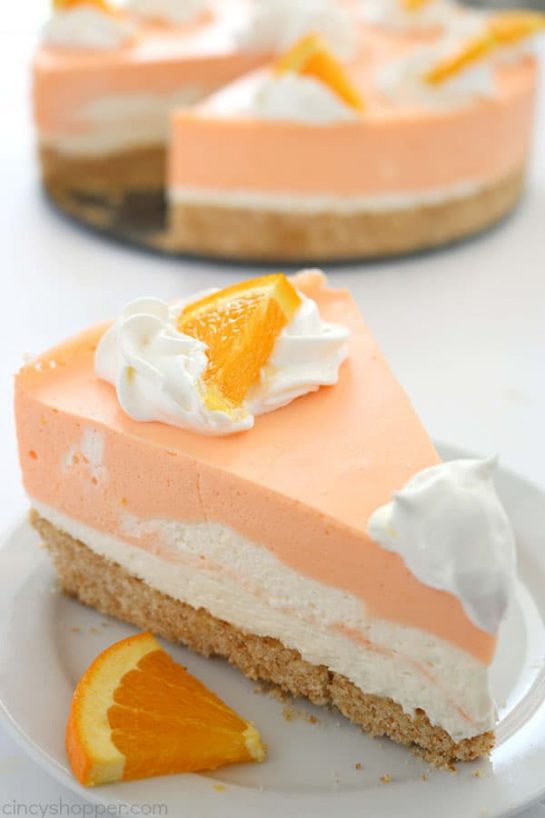 Orange Creamsicle Fudge
Creamsicle Fudge is one of our favorite treats for the holidays. A nostalgic flavor that everyone loves and makes a fantastic homemade gift for any occasion.
https://www.missinthekitchen.com/creamsicle-fudge/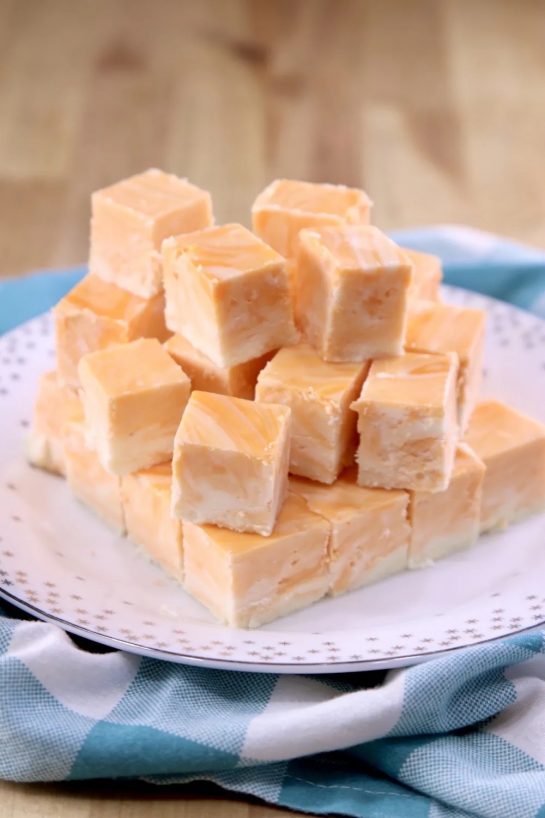 Orange Creamsicle Cupcakes
Whip up some easy orange creamsicle cupcakes using vanilla cupcakes made with cake mix and topped with a tangy orange buttercream icing.
https://yuminthekitchen.com/orange-creamsicle-cupcakes/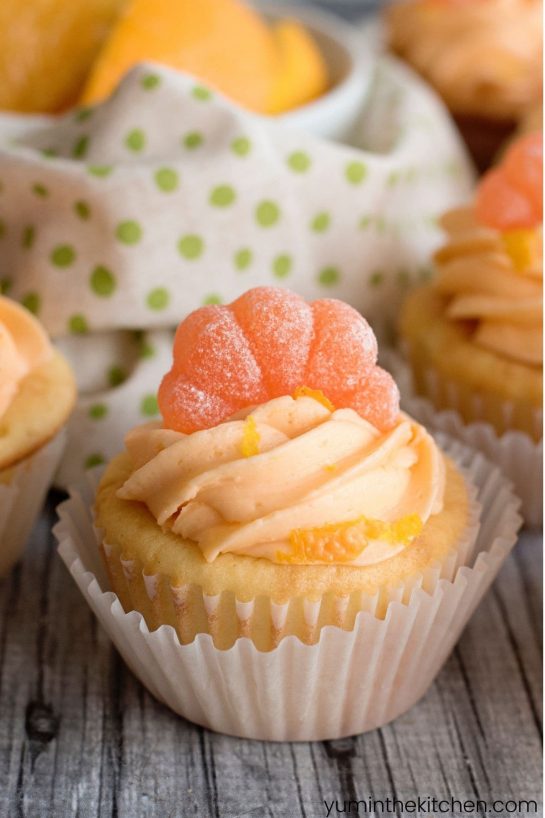 Orange Creamsicle Cookies
Orange creamsicle cookies are easy to make with some orange juice and vanilla. Sweet treat that reminds you of your favorite drink.
https://temeculablogs.com/orange-creamsicle-cookies/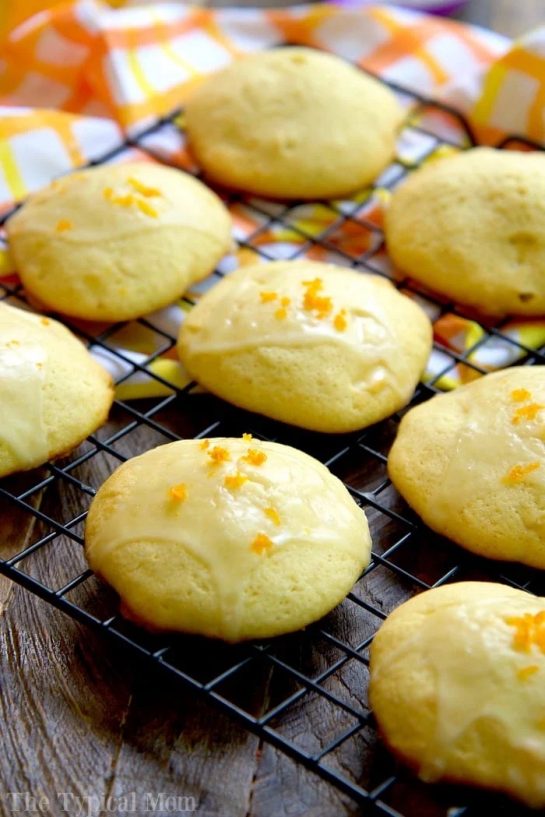 Orange Creamsicle Yogurt Pops
You're only 4 ingredients away from these refreshing Orange Creamsicle Yogurt Pops. This small batch recipe makes only 4 yogurt pops.
https://www.chocolatemoosey.com/orange-creamsicle-yogut-pops-small-batch/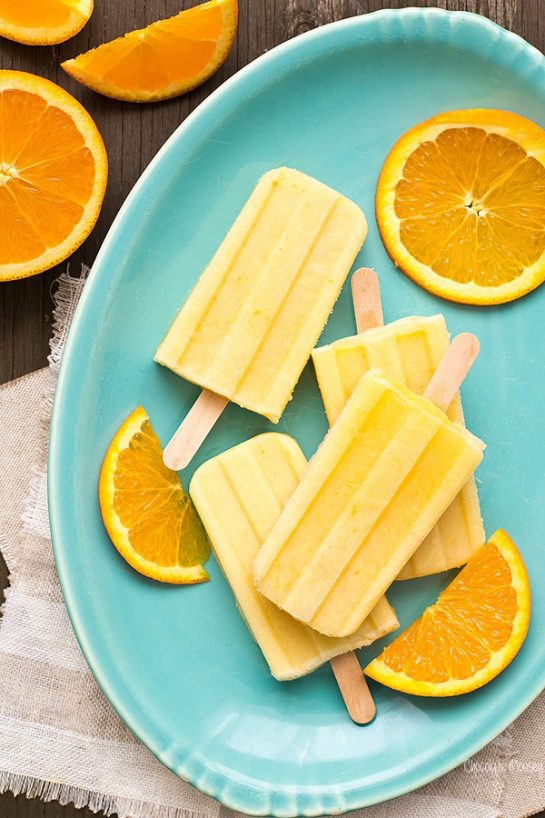 Orange Creamsicle Milkshake
This Orange Creamsicle Milkshake tastes just like those Creamsicles you always loved as a kid! Made with just three ingredients, it's an easy dessert that everyone will love!
https://funmoneymom.com/retro-orange-crush-creamsicle-milkshake/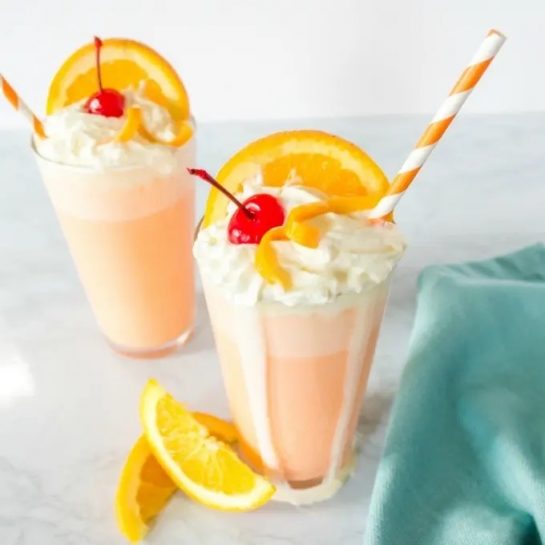 Orange Creamsicle Dream Bars
Totally a dream, these easy no bake Orange Creamsicle Dream Bars will take you right back to your childhood. A cookie crust, vanilla cheesecake and a creamy orange cream topping will be a dessert the whole family will enjoy.
https://www.365daysofbakingandmore.com/orange-creamsicle-dream-bars/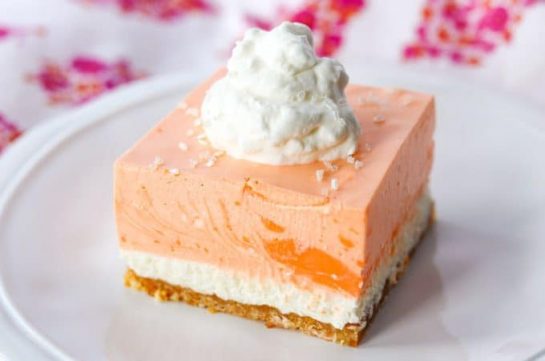 Orange Creamsicle Pie
Orange Creamsicle Pie tastes just like the frozen treat we grew up loving, but in delicious pie form!
https://simpleandseasonal.com/orange-creamsicle-pie/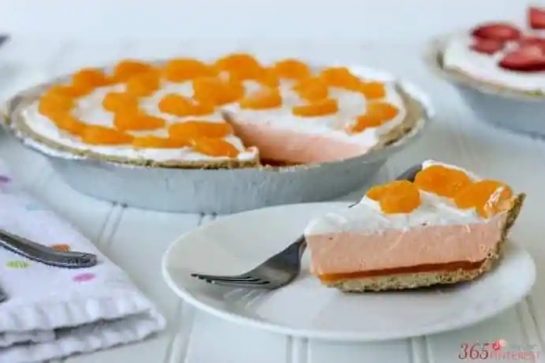 Orange Creamsicle Salad
The fluffiest dessert! You'll dream about your childhood ice cream cravings with this creamy fruit salad with cottage cheese, Jello, and mandarin oranges.
https://www.simplystacie.net/orange-creamsicle-salad/
Orange Creamsicle Popsicles
Want a delicious creamsicle popsicle made from scratch? Try these easy Homemade Orange Creamsicle Popsicles Recipe, a perfect summer treat!
https://raisingwhasians.com/homemade-orange-creamsicle-popsicles-recipe/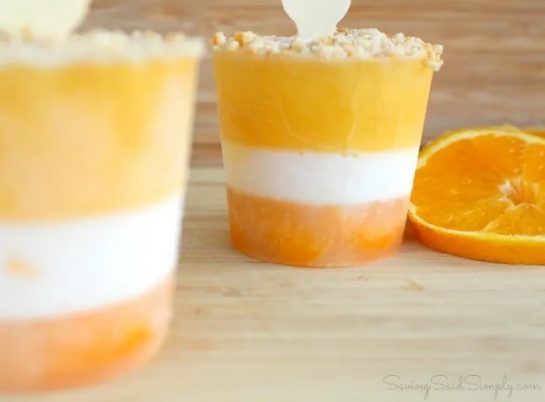 Orange Cream Angel Food Cake
Orange cream angel food cake is a super light cake that's perfect for a spring or summer dessert. With its refreshing citrus and vanilla flavors, this cake is reminiscent of a Creamsicle!
https://whatagirleats.com/orange-cream-angel-food-cake/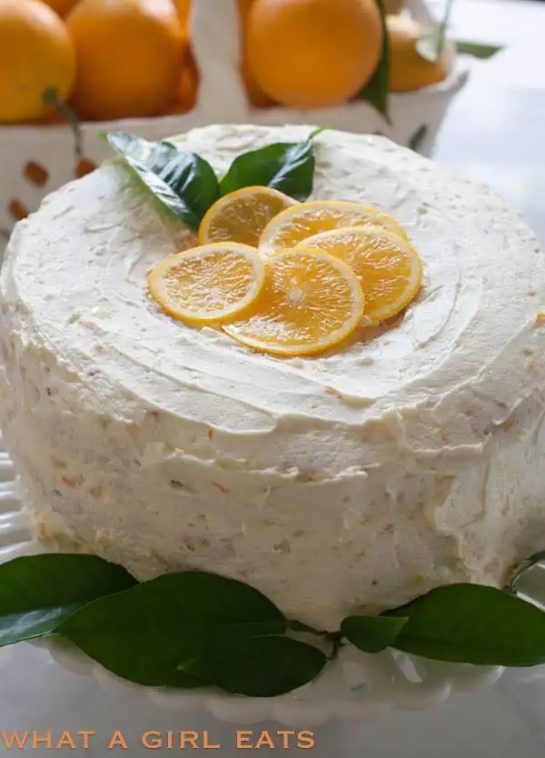 Creamsicle Cookies
This easy Creamsicle Cookies recipe is a fun twist on the traditional ice cream treat, made super simple with a shortcut method.
https://princesspinkygirl.com/creamsicle-cookies/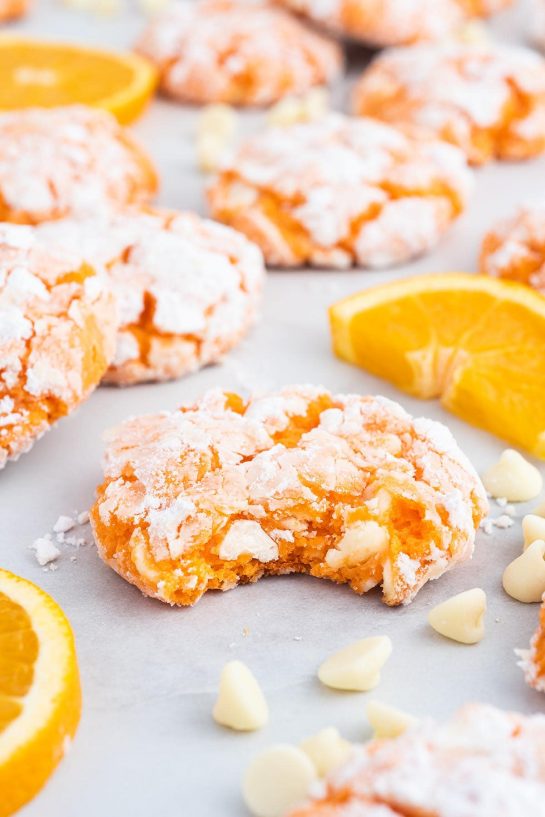 Orange Creamsicle Cake Bites
Between the orange cake batter and the powdered sugar glaze, this orange cake bites recipe is pretty sweet and righteous! And because this cake is based off of a store-bought orange cake mix, this bite-size dessert recipe is easy to boot!
https://thegiftedgabber.com/orange-creamsicle-cake-bites/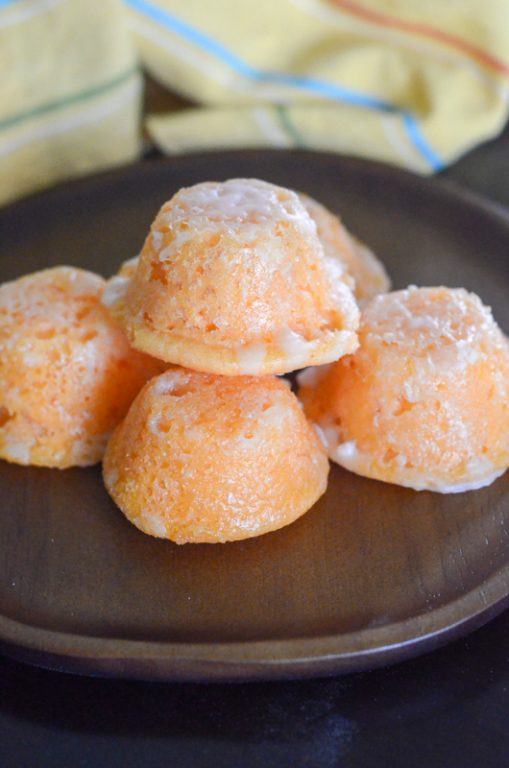 Orange Cream Smoothie
When you're on the go, don't miss out on this vitamin-packed Orange Cream Smoothie that takes just minutes to make.
https://mommyevolution.com/orange-cream-smoothie/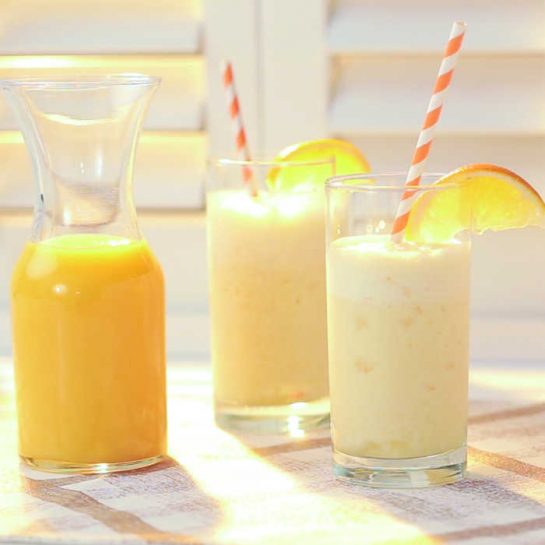 Orange Creamsicle Cinnamon Rolls
You have to taste this creative dessert recipe for Orange creamsicle cinnamon rolls. The frosting glaze is made from cream cheese, marshmallows, orange extract and a few other ingredients. Top it off with orange sprinkles for an extra pop!
https://anyreasonlife.com/orange-creamsicle-cinnamon-rolls-recipe/