Nutter Butter Truffles
Nutter Butter truffles dessert recipe (also known as "cookie balls") are covered in milk chocolate and finished off with a drizzle of melted peanut butter on top.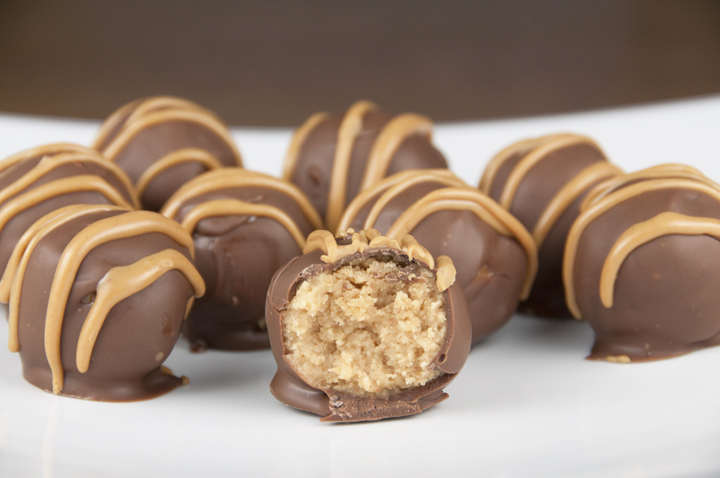 Do you remember a couple of months back when I did an entire week of all childhood favorite foods of mine?  Well, I feel like I'm unofficially doing a repeat of that week with my Fudge Stripe Cookie Cupcakes,  chicken noodle soup recipe, the Margherita macaroni and cheese recipe and now these nutter butter truffles made with one of my favorite childhood cookies.  I guess I'm just feeling nostalgic in 2014.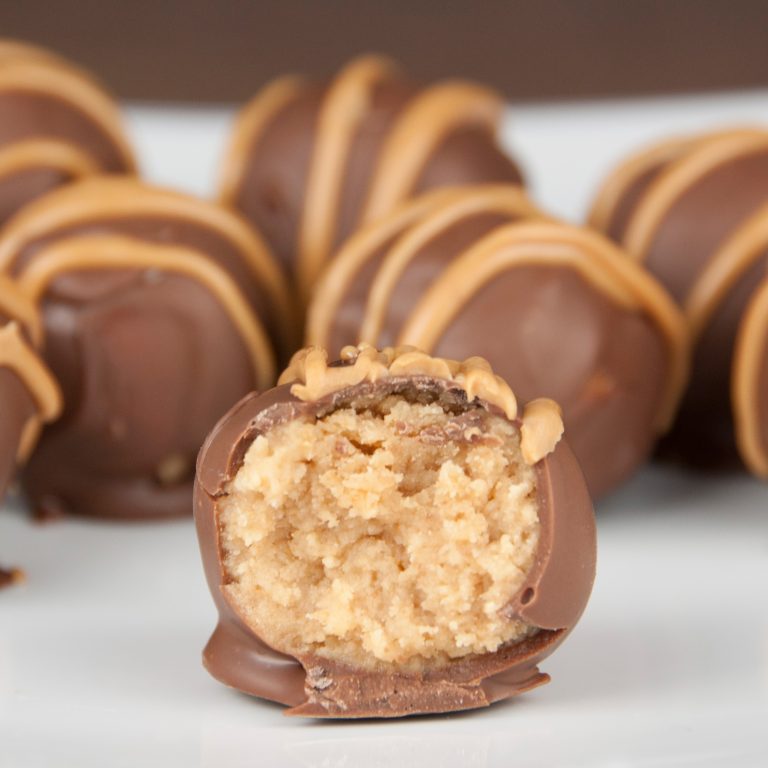 If you are not familiar with Nutter Butters, they are peanut butter sandwich cookies made by Nabisco.  They are basically perfection in a glorious packaged cookie.  Try them if you haven't yet!  When they are covered in chocolate as in this nutter butter truffles recipe, they taste a lot like Buckeyes.  After experimenting with the Circus Animal cookies recently, I decided I wanted to do something creative and fun with nutter butters and ended up with these amazing truffles (or cookie balls, as some people call them).  Enjoy!  I know I did.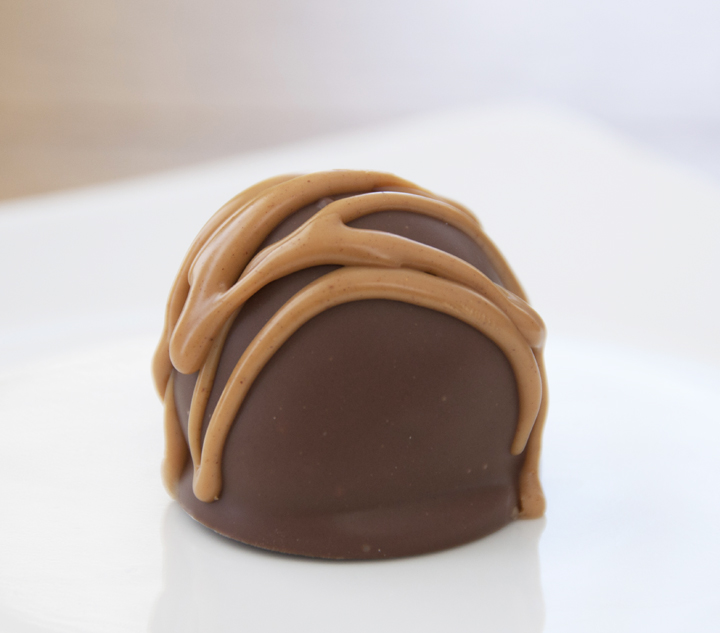 Nutter Butter Truffles
Nutter Butter cookie truffles dessert recipe (or cookie balls) covered in milk chocolate and finished off with a drizzle of melted peanut butter on top.
Ingredients
1 package nutter butters cookies
1 package (8 oz) cream cheese, softened
milk chocolate discs for melting (2-3 cups)
peanut butter for drizzling
Instructions
Crush nutter butters in food processor.
Cut up softened cream cheese into chunks and add to food processor.
Pulse until combined into a dough.
Roll into small balls (about 1 inch).
Freeze for 10 minutes on a cookie sheet.
Melt chocolate discs in the microwave on low (50%) power setting, to avoid scorching or burning it.
If your microwave does not have this option, heat the chocolate in shorter intervals and stir between each bout of heat.
Stir until smooth and all chocolate is melted.
Using a toothpick or spoon, dip the nutter butter balls into the chocolate, letting the excess chocolate drip off.
Melt more chocolate, as needed. Set the truffles on waxed paper to cool.
Microwave some peanut butter (you don't need too much). Use a spoon or fork to drizzle the peanut butter on top of the truffles. Store in the refrigerator 1 hour or until firm. Keep refrigerated.
Note: another way to easily coat balls with the melted chocolate, add balls in batches to bowl of melted chocolate. Use 2 forks to roll balls in chocolate until evenly coated. Remove balls with forks, letting excess chocolate drip back into bowl.