How to Brine a Turkey
I'm going to show you how to brine a turkey, more importantly we are going to cover the recipe for turkey brine, how long to brine, and why brining a turkey will make it the best one you've ever eaten!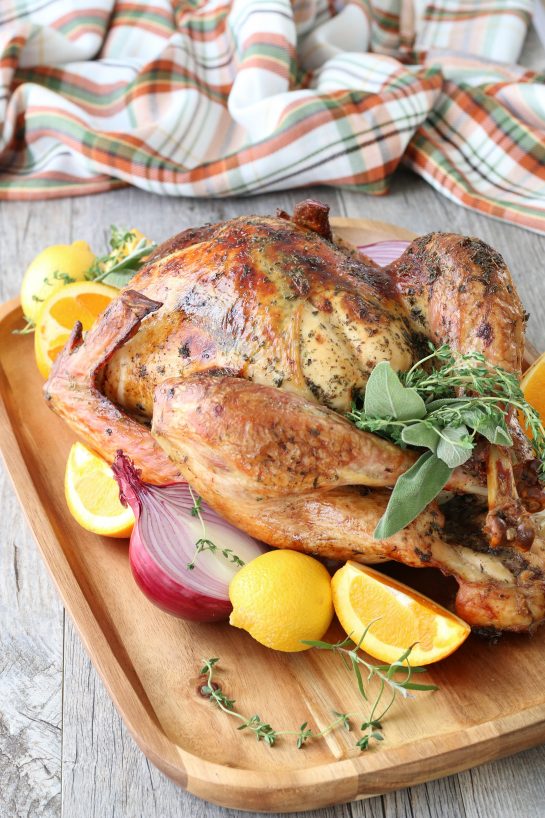 Before we get into the details of how, why, how long, and how to brine a turkey, you will need to plan accordingly. The turkey you are working with will need at least 24 hours to brine so make sure you plan ahead! The turkey will need to be thawed out ahead of time which is the most time consuming part of making any turkey recipe.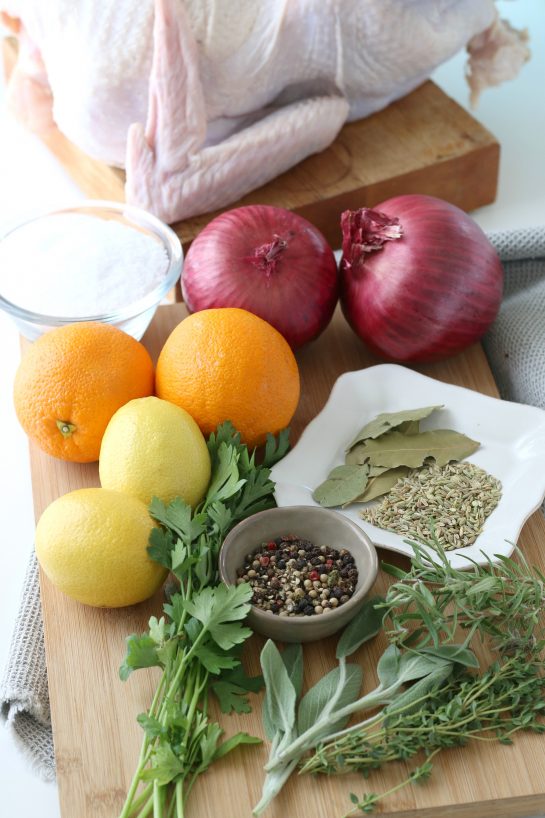 We will cover the recipe for turkey brine below but right now let's chat about how to brine a turkey and the timeline that you will need to follow. If you want to have this perfect turkey ready and on your table for your next family gathering or event this is how you figure out when to start!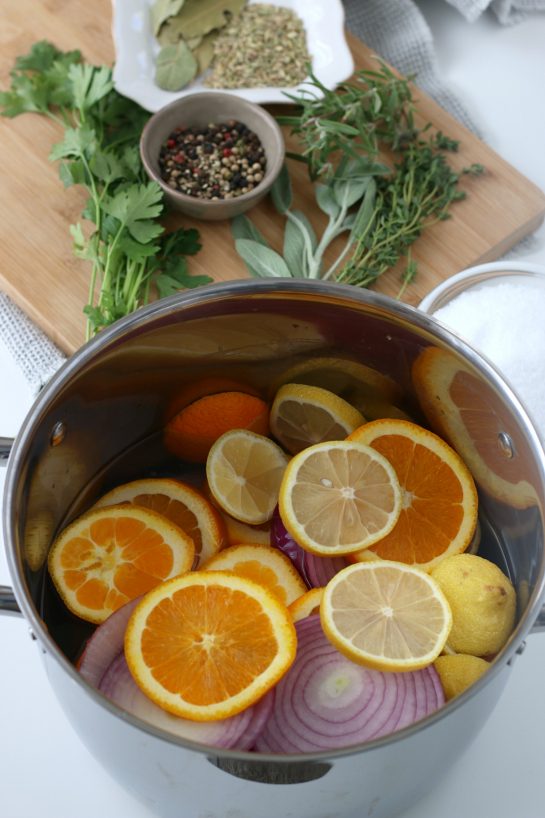 4 days before you want to cook your turkey you need to start the thawing process. 
Make your turkey brine 2 days before you want to start roasting or cooking your turkey.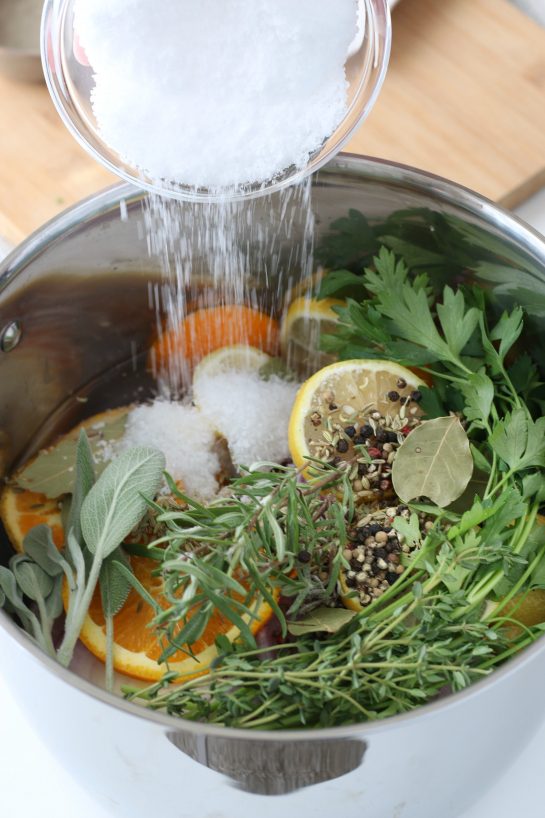 The day before the cooking process is slated to begin you will want to follow the recipe below and being brining your turkey. 
Why you should brine a turkey:
Turkey is kind of a bland meat on its own. Since it's also not a very flavorful meat on its own brining a turkey is the perfect solution.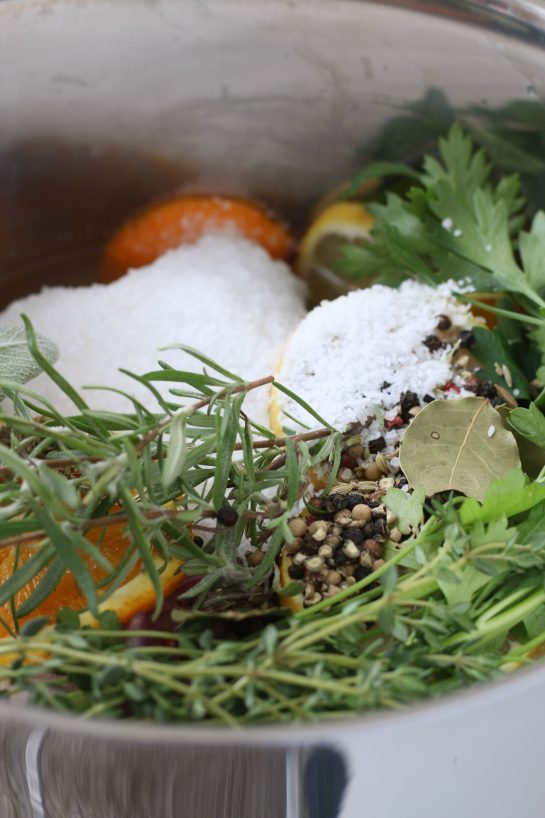 Brining is the process of soaking meat in a saltwater solution before cooking. Over the course of 24 hours the meat soaks up the salt water and is naturally flavored from the inside out!
The saltwater and seasonings also help add moisture to the turkey meat!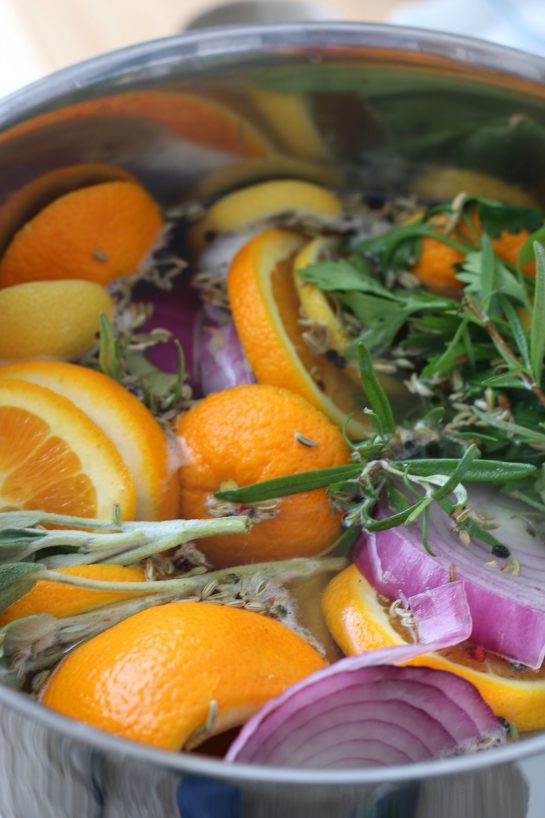 What you will need for brining a turkey:
Here are the ingredients that you will need to make the recipe for turkey brine. This list also includes your turkey, after all it's an essential part of the process! This recipe for turkey brine is excellent and makes for a very flavorful roasted turkey.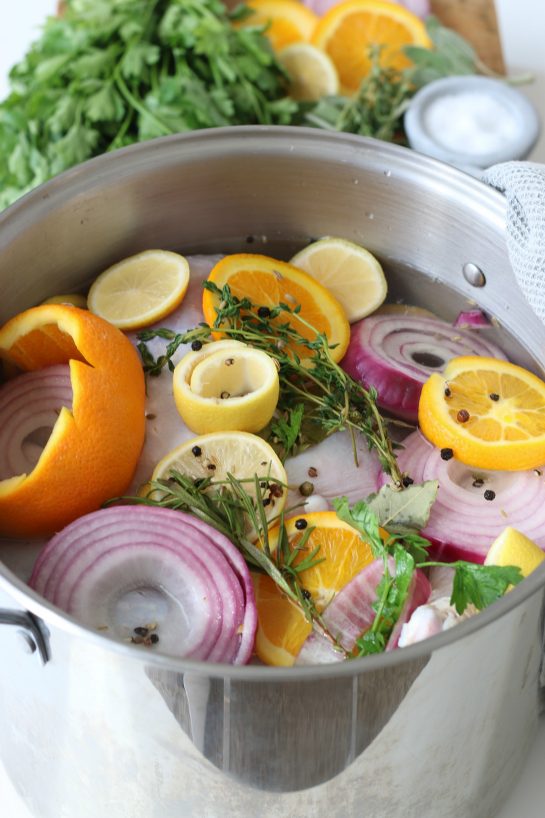 1 whole turkey, giblets removed
1 cup kosher salt
4 quarts (16 cups) cold water, divided
6 bay leaves
2 tablespoons whole black peppercorns
Fresh thyme
Fresh rosemary
Fresh sage
2 medium red onions
1 tablespoon fennel seeds

Recipe for turkey brine:
Line very large pot (at least 5 quarts) with plastic brining or roasting bag, you can use a larger pot if you have one. It will need to be large enough for the turkey and brine!
In a medium saucepan, bring 4 cups water with salt, bay leaves and spices to a simmer, stirring until salt is dissolved completely.
Cool the brine mixture for at least 5 minutes before moving on to the next step.
Place your turkey into the bag.
Add the salt mixture to the turkey bag.
Now pour the remaining water over the turkey, be sure the turkey is completely submerged, add more water if necessary to completely submerge the turkey.
Tie the bag closed.
Place the pot with the brine and turkey in the refrigerator and chill for 24 hours, flipping turkey once to be sure the brine is equally distributed.
Remove turkey from brine 1 hour before you are ready to begin the roasting process. Rinse the turkey with cold water, pat dry both inside and out.
Place your turkey into the roasting pan and let stand for up to 1 hour before starting the roasting process.

Tips for the perfect turkey brining experience:
If you can get your hands on a perfectly sized fresh turkey that is the way to go. There is nothing quite like brining a fresh turkey, the final flavor is exceptional. Make sure you make my No-Drippings Turkey Gravy to go along with your finished turkey! You can even make that ahead of time to make things easier. I highly recommend my garlic smashed potatoes to serve on the side.
You can brine a frozen and thawed turkey but frozen turkeys are injected with salt solutions before they are frozen and therefore cannot absorb as much flavor or moisture as fresh turkeys.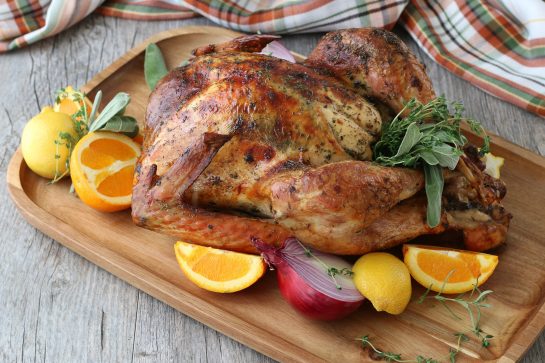 Be sure to keep the turkey and brine contained. You can use extra large 10 gallon sizes zipper bags, bags designed specifically for brining, or you can use a roasting bag for turkeys. The main point is that you don't want to allow the raw turkey juices to come into contact with other items in your refrigerator.
I try and prepare my refrigerator to hold the large pot with the turkey and brine beforehand. Move shelves if necessary so you can easily slide the pot right into place. I never seem to have room in my 'fridge, because, food blogger problems.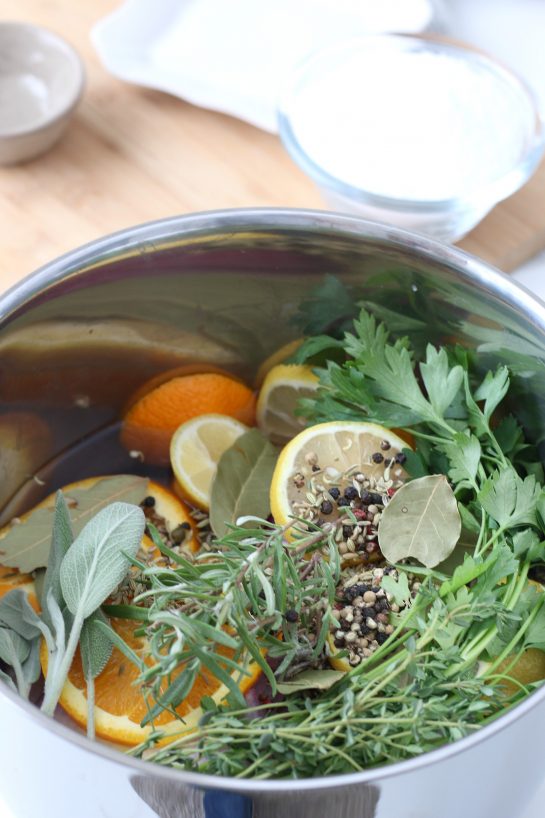 If you clean the sink and have it ready for the rinsing process it is easier to remove the turkey from the bag and then drain the liquid afterwards. It will keep you from splashing turkey juice onto your counters, surfaces, etc.
Clean up is important! Make sure to disinfect all of your surfaces after you are done handling the turkey. No one wants to be spreading around germs during the holidays! That, my friends, is How to Brine a Turkey.
If you need some ideas for using those turkey leftovers, be sure to try my Turkey Fiesta Soup.

How to Brine a Turkey
Prep time:
Cook time:
Total time:
I'm going to show you how to brine a turkey, more importantly we are going to cover the recipe for turkey brine, how long to brine, and why brining a turkey will make it the best one you've ever eaten!
Ingredients
1 whole turkey, giblets removed
1 cup kosher salt
4 quarts (16 cups) cold water, divided
6 bay leaves
2 tablespoons whole black peppercorns
Fresh thyme
Fresh rosemary
Fresh sage
2 medium red onions
1 tablespoon fennel seeds
Instructions
Line very large pot (at least 5 quarts) with plastic brining or roasting bag
In a medium saucepan, bring 4 cups water with salt, bay leaves and spices to a simmer, stirring until salt is dissolved
Cool at least 5 minutes
Place turkey in bag
Add salt mixture
Then pour remaining water over turkey, be sure the turkey is completely submerged, add more water if necessary
Tie bag
Place pot in the refrigerator and chill for 24 hours, flipping turkey once
Remove turkey from brine 1 hour before you are ready to roast and rinse with cold water, pat dry inside and out
Place turkey in roasting pan and let stand up to 1 hour before roasting