Homemade Pasta Roni
Homemade recipe for rich and creamy garlic noodles, also known as "Pasta Roni"!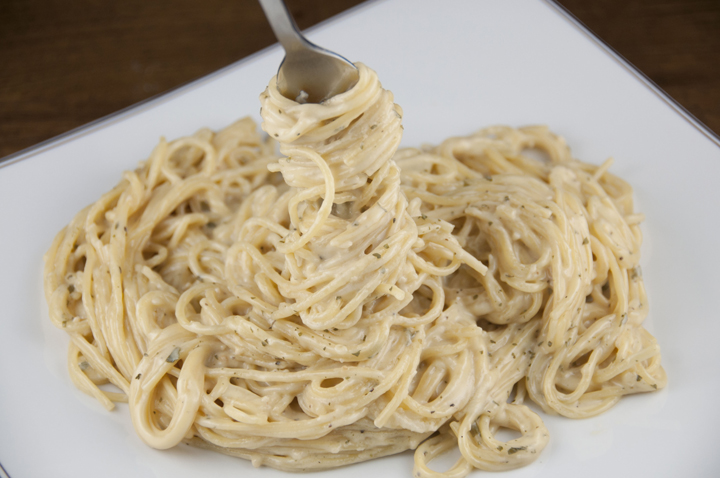 This homemade version of pasta roni is sooo much better than the boxed stuff you buy at the store.  It's super rich and creamy, while the fresh parsley gives it a nice splash of color and, of course, a whole lot of added flavor.   I am a garlic lover and almost always add double the amount that a recipe calls for…I just can't get enough of it.  Well, this homemade pasta roni recipe doesn't need any extra garlic – it has the perfect amount and easily gives me my garlic fix.  The beautiful thing about this dish is that you don't even need to precook the noodles – they cook right in the pot along with everything else.  This really couldn't be any easier to make and hardly any mess in the end….my kind of meal!
Serve it alongside your favorite main course (burgers, meatloaf, grilled chicken, etc.) or just add some cut up cooked chicken right to the noodles to make it a meal all by itself!
If you like this recipe, come follow along on Instagram where I share all of my new ideas!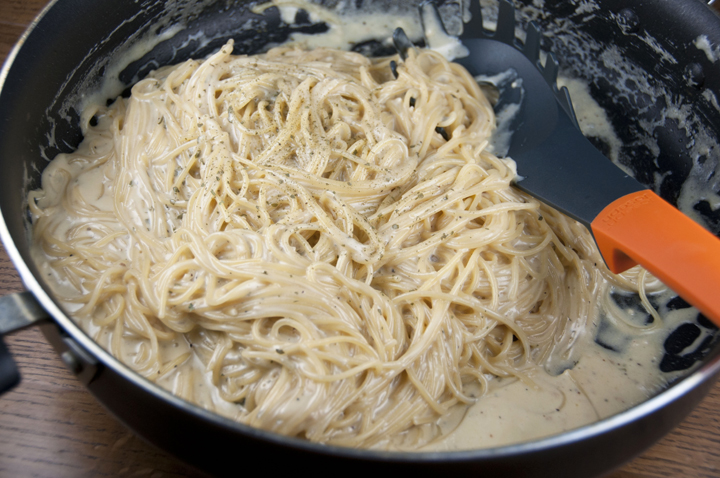 Homemade Pasta Roni
Homemade recipe for rich and creamy garlic noodles, also known as Pasta Roni!
Ingredients
2 tsp olive oil
6 cloves garlic, minced
2 Tbsp unsalted butter
¼ tsp salt
½ tsp pepper
3 cups chicken stock
½ lb angel hair pasta
1 cup grated parmesan cheese
¾ cup heavy cream
1 Tbsp dried or fresh parsley
Instructions
In a large pot, heat olive oil over medium-low heat.
Add the garlic and stir, allowing it to cook for 1-2 minutes.
Add the butter; cook until melted.
Add the salt, pepper and chicken stock.
Turn the heat up to high and let come to a boil.
Add the pasta and cook for 4-5 minutes.
Once pasta is tender, reduce the heat to medium and stir in the parmesan, cream and parsley until cheese is completely melted.
Remove from heat and serve immediately.
Recipe source:  adapted from thecheesepusher.tumblr.com