Green Juice in a Blender (No Juicer Required)
This quick and easy recipe for healthy green vegetable juice that is made in a BLENDER as opposed to a juicer, gives you the option to strain the juice for a thinner consistency, or just drink it straight from the blender with all of that yummy, nutritious pulp!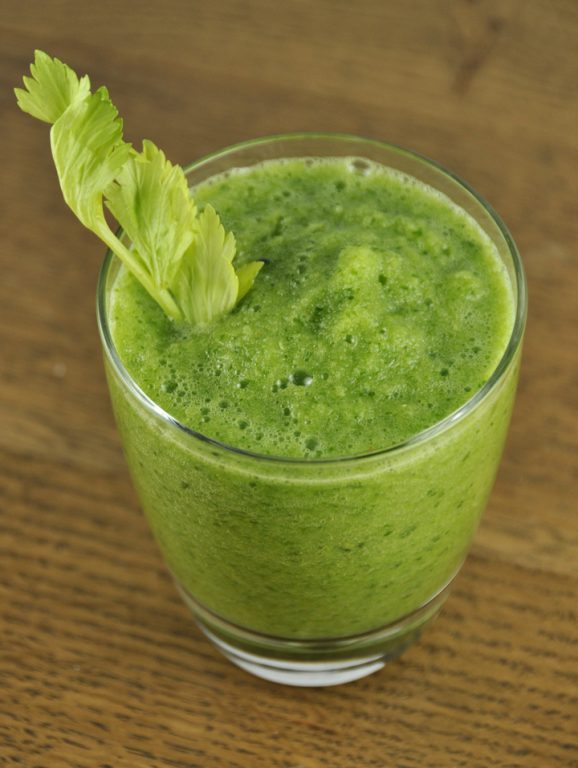 Mr. Wishes and I have been toying with the idea of buying a juicer for a while now.  The problem is, they are SO expensive (for the high quality brands which is probably what we would want to go with).  We just have a hard time justifying the large cost of something we know will hardly ever get used and just sit in a dark cupboard somewhere most of the year.  Also, buying the juices already made at a juice bar or grocery store are pretty pricey… so it definitely pays to learn how to make these drinks at home.  There are SO many health benefits to juicing (not to mention the super energy boosts you get from drinking the juice), so when I saw this post on a blog I follow and love (jusataste.com) about making green juice in a blender I knew it was going to be a winner.  I changed it a little bit to my liking, and you can do the same – go ahead and throw in any green veggies that you love.
I don't know why I have never thought to make green juice in a blender and pour it through a strainer. This is definitely much cheaper than buying a juicer. Although it may not give you the exact same results as a juicer, I think it's a great substitute!  And like I said above, you don't even have to strain it and lose the nutritional benefits of all the good stuff that's in the pulp.  If you aren't looking to do an actual juice cleanse and just want a healthy snack or breakfast, drink it as a smoothie – that's what I did this time around.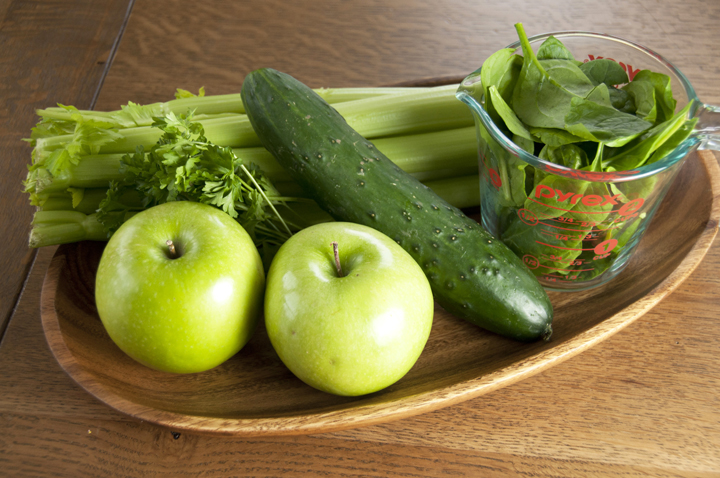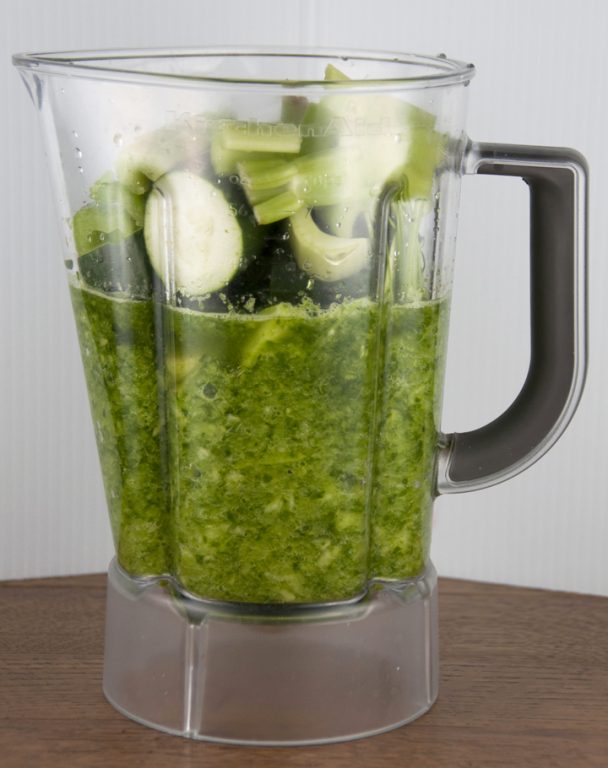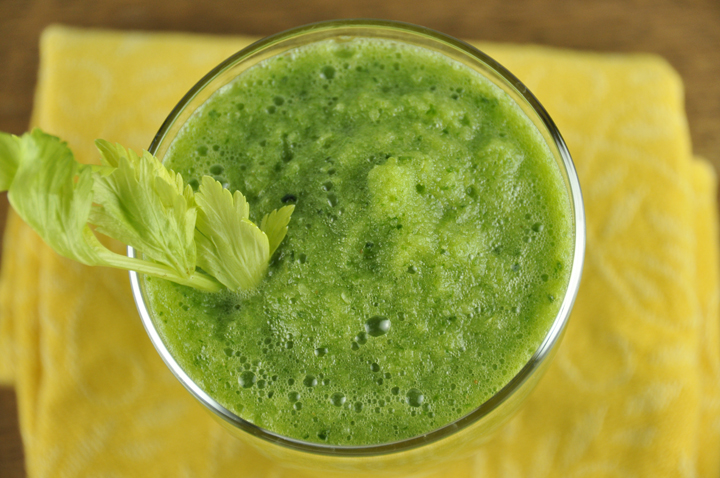 Green Juice in a Blender Without a Juicer
This quick and easy recipe for healthy green juice is made in a blender instead of a juicer. You can strain the juice for a thinner consistency.
Ingredients
1½ cups water
2 cups kale or baby spinach
2 medium green apples, cored
½ cup parsley leaves
1 medium cucumber, quartered
2 celery stalks, roughly chopped
1 (1-inch) piece of ginger, peeled
2 Tablespoons fresh lemon juice
Equipment needed: blender; fine mesh sieve (optional)
Instructions
Add all of the ingredients into the blender in the order in which they are listed.
Blend the ingredients on the highest level setting, such as "liquefy," until the juice is well-blended. (It will be the consistency of a smoothie.)
If you want to enjoy the pulp with your juice, pour the mixture into glasses and serve.
If you prefer a thinner consistency, pour the mixture through a fine mesh sieve, and using a spatula, press the pulp into the sieve to extract as much liquid as possible. Pour the strained juice into glasses and serve.
NOTE: I prefer my juice to be pulp-free, so to take it one step further, I like to strain the mixture through cheesecloth and wring out as much liquid as possible. Opt for whatever consistency you prefer, but of course there are additional hearty nutrients in the pulp.
Recipe source:  adapted from justataste.com