Cozy Fall Family Meals
Cozy Fall Family Meals that are perfect for cool nights. These fall dinner recipe ideas are the ultimate stick-to-your-ribs comfort food. These soups, stews, braises and bakes will help you make the most out of the fall season!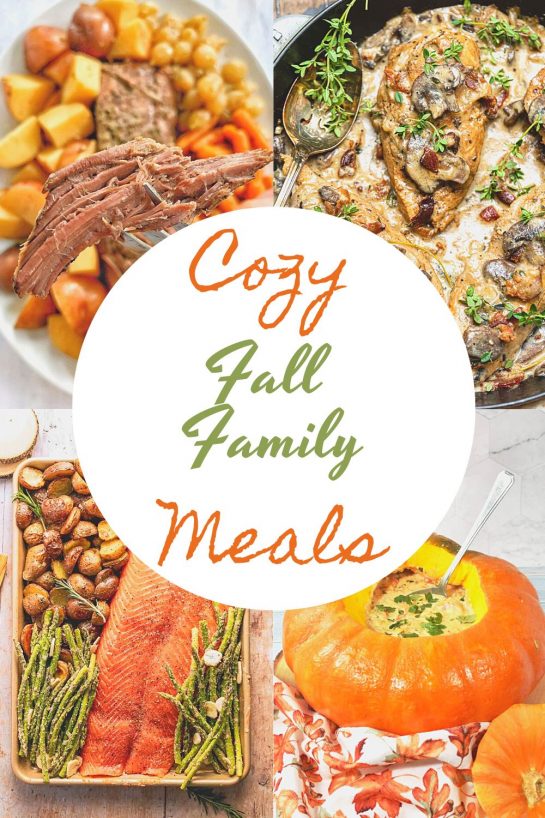 Cozy Fall Family Meals are just what the doctor ordered for this cooler weather. Everyone is still probably starting to get back into the back-to-school routines and hopefully settled in by now. I have to say, I miss summer and the lack of schedule needed. I'm not much of a routine person. I tend to hate commitment to a fault sometimes.
These easy meals are perfect for busy families with parents working and kids at school. I don't know about you, but it can be hard to make sure your serve up creative, quality dinners when time isn't always on your side.
With these fall recipe ideas, you can skip microwaving a frozen meal, or call up the pizza place. I highly recommend making some of these simple, but hearty and filling dinners that both kids and adults will devour. Even your picky eaters will love these meals. When it comes to making delicious hot meals for your family when you don't have hours to spend in the kitchen, these cozy fall family meals are your new best friend!
Creamy Apple Cider Chicken Skillet by Chisel and Fork
This quick and easy recipe with chicken thighs and apples can be completed in under 30 minutes!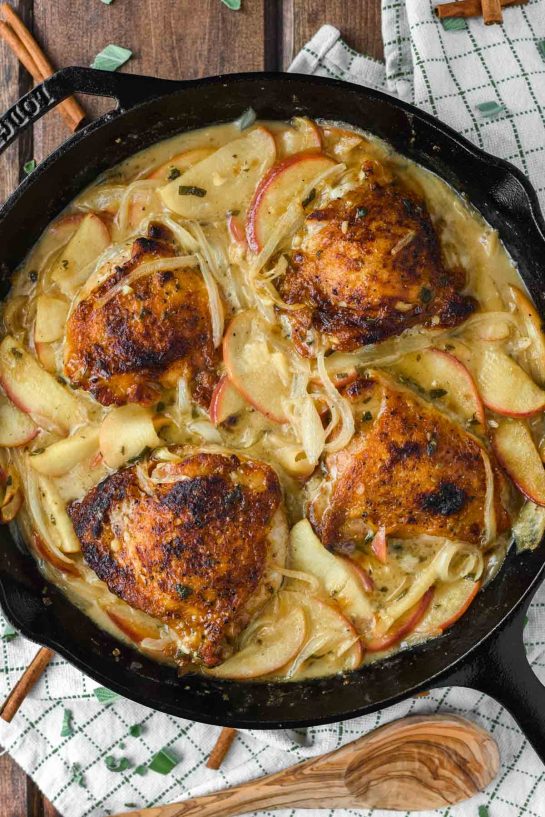 Beef Tenderloin Tips and Gravy by Dishes with Dad
This recipe for tenderloin tips and gravy is perfect for feeding a hungry family this fall!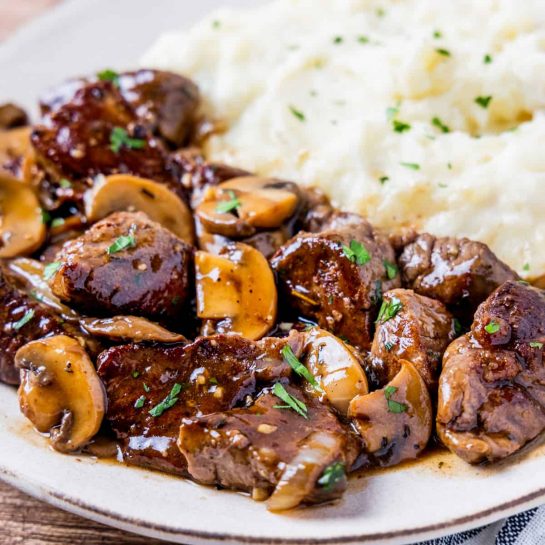 Slow Cooker Rump Roast by The Oregon Dietician
When was the last time you made a rump roast? This slow cooker recipe makes for a great family meal.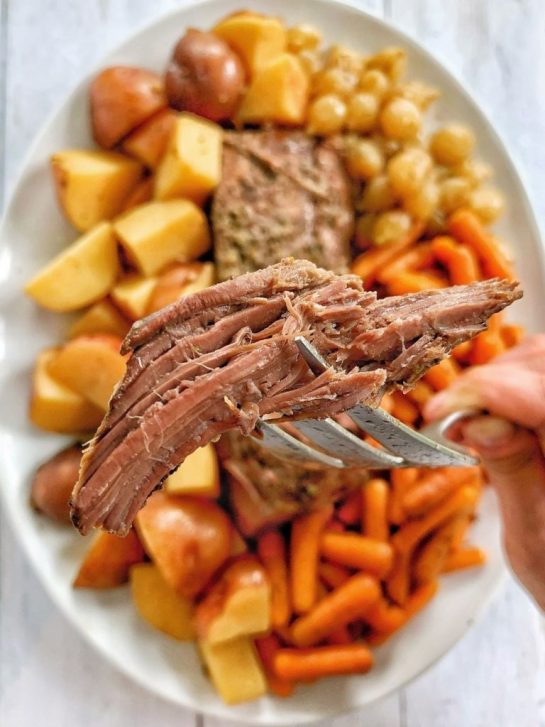 Smoked Butternut Squash Soup by What's Smoking
This butternut squash soup is delightfully different! It has such a smoky and delicious flavor!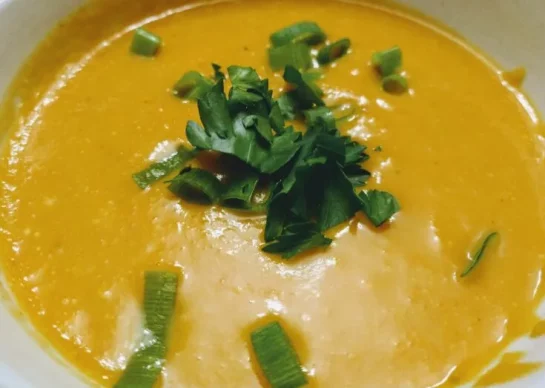 Lemon Brown Butter Sheet Pan Salmon by Sweet Tea and Thyme
This sheet pan salmon has so much flavor! I love the way the browned butter flavor compliments the fish!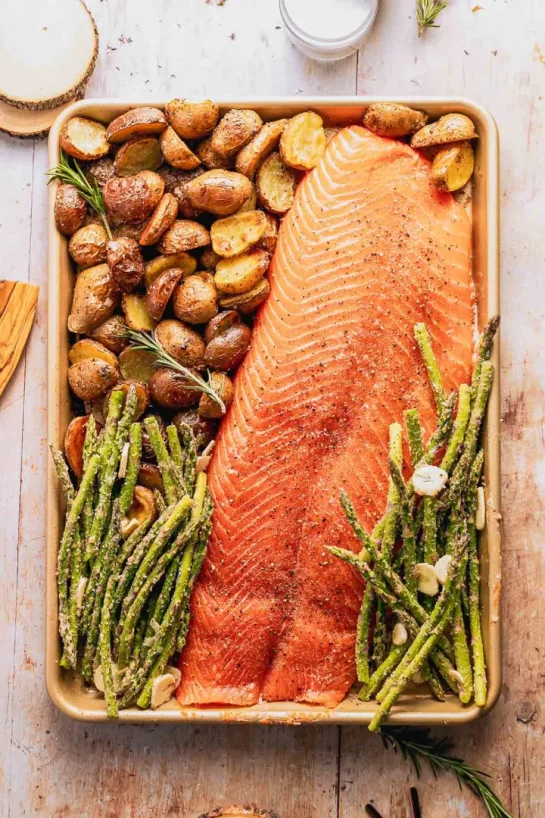 Sheet Pan Gnocchi by The Recipe Well
Pop out a sheet pan and pair some veggies and gnocchi for a comforting and filling dinner option that can feed a crowd!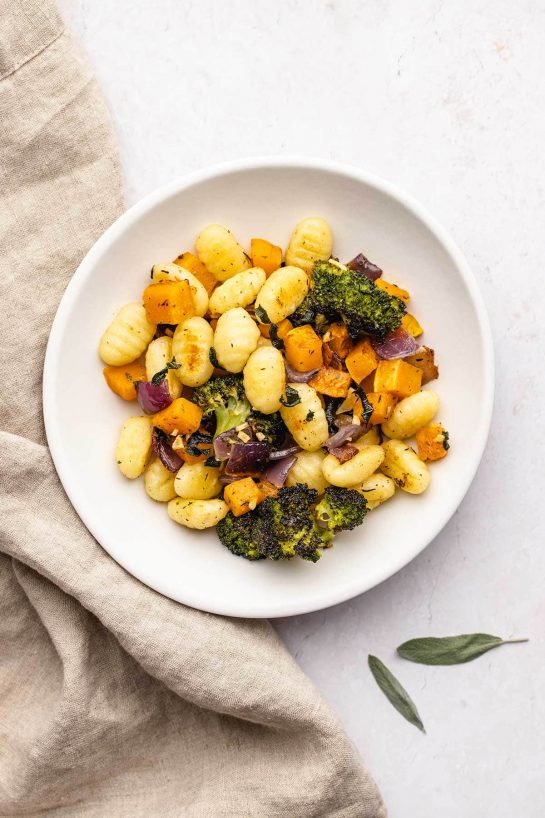 Cincinnati Chili by Savvy Mama Lifestyle
Spice things up with a one of a kind chili recipe! It has a delightful cinnamon flavor that sets it apart!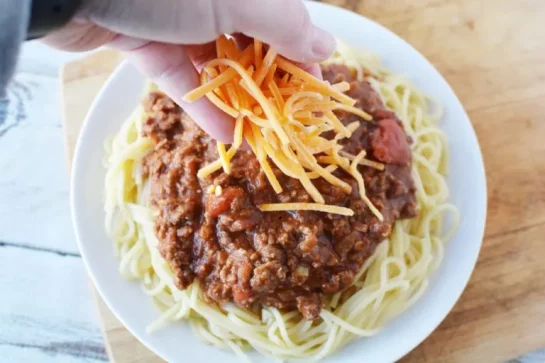 Apple Cider Pot Roast by Burrata and Bubbles
Cooking a roast in apple cider makes for such a tender and tasty dinner! This would be perfect for serving on a Sunday, when the whole family could gather around the table.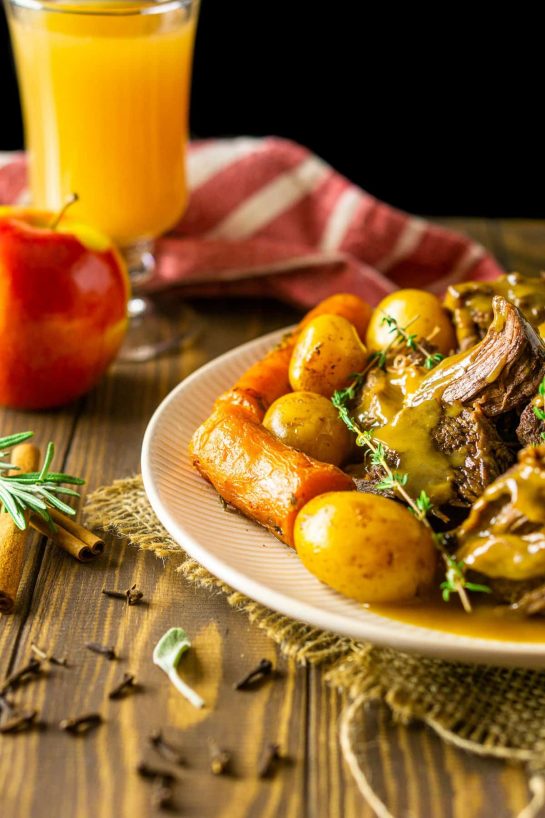 Chicken and Spinach Manicotti  by Simply Scrumptious
Manicotti gets an upgrade when spinach and chicken get tucked into the noodles! This is such a delightfully different dinner idea!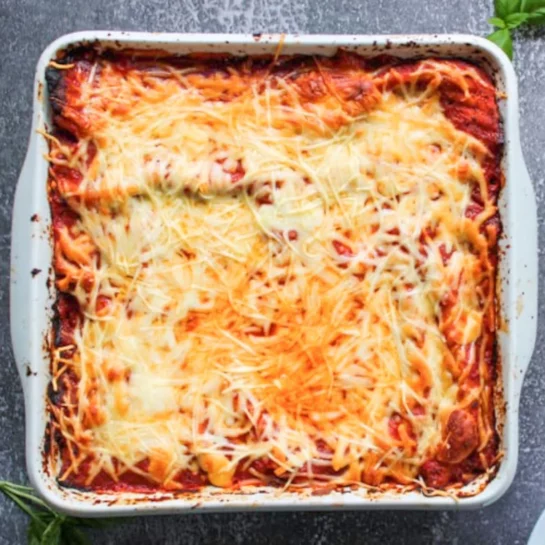 Cheeseburger Pasta by Sugar and Snap Peas
Can't decided between pasta and a burger? Why not combine them into one hearty supper!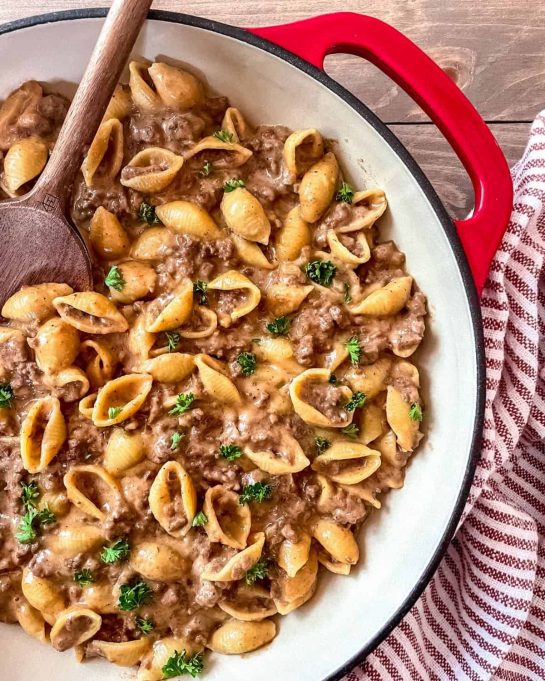 Mom's Chicken and Dumplings by The Food Hussy
This recipe is just like it came from Mom's kitchen to your table!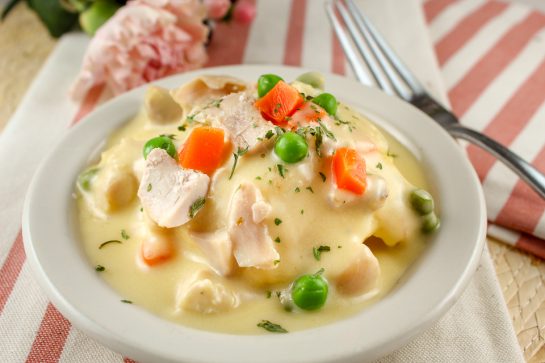 Creamy Mushroom Chicken  by Britney Breaks Bread
If you love mushrooms, then you are going to want to have seconds of this tasty dish.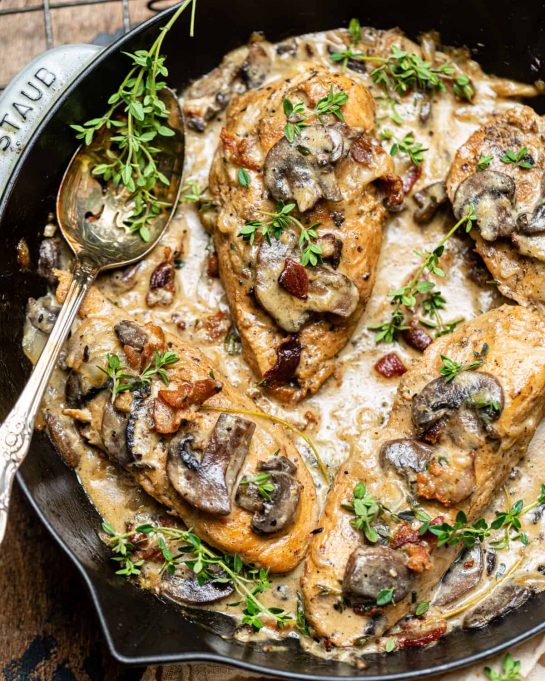 Baked Stuffed Peppers by Savas Kitchen
Stuffed peppers always hit the spot! This recipe bakes them to perfection for the enjoyment of your family.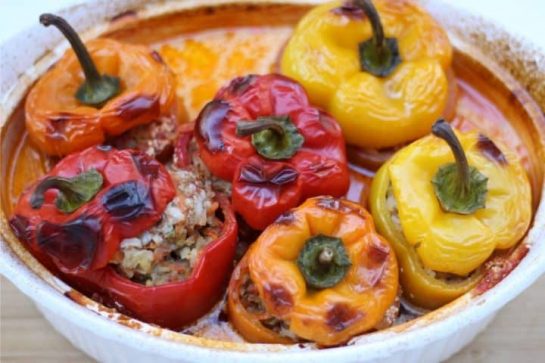 Shrimp Stuffed Pumpkin by Simple Living Recipes
This shrimp stuffed pumpkin is such a fun meal to offer! It tastes great and would be perfect at a fall party!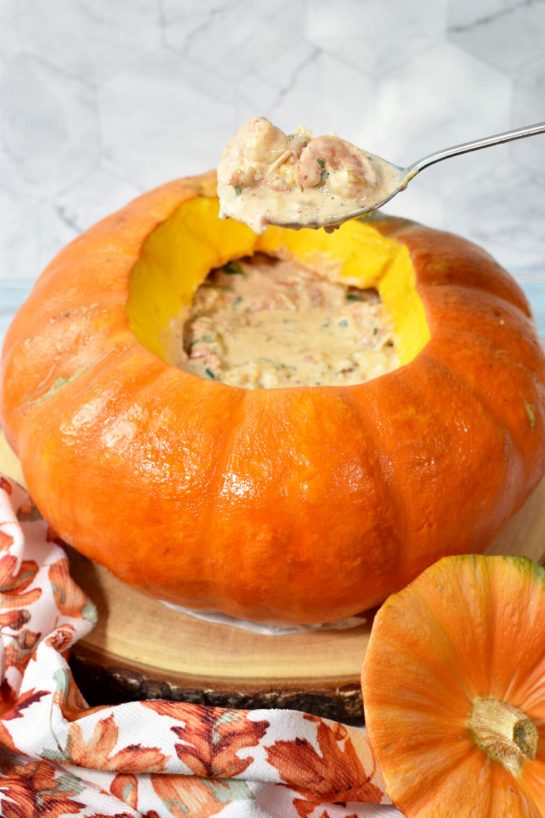 German Pork Chops by Crinkled Cookbook
This recipe makes pork chops a cultural cuisine straight from Germany! So good!