15+ Recipes Made with Guinness
15+ Recipes Made with Guinness for you! St. Patty's Day is more than leprechauns and shamrocks. This Ultimate Guinness Recipe Round-Up brings you over 15 ways to use the famous Guinness stout in the kitchen this St. Patrick's Day.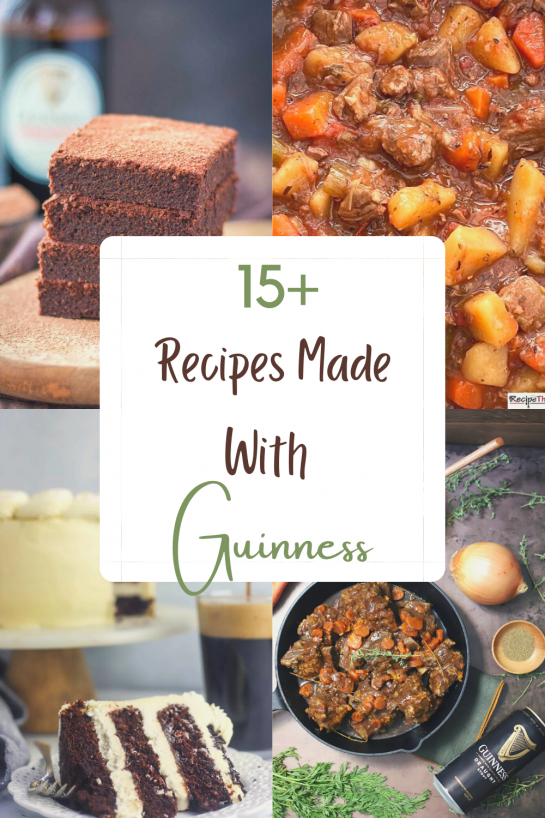 Hello lucky month of March! I don't believe in luck, but if I did, March would be the month I would hope for some really good luck. I always thought anyone born on St. Patrick's Day must have a little extra luck in life, right?
I'm not Irish at all (that I know of), but there tends to be a few extra special Irish dishes that I really enjoy. I may not be a huge fan of corned beef and cabbage, but I am a firm believer in indulging in all things each holiday brings along with it. If that is corned beef, then so be it.
I'm here for it. Also, it's true that if I absolutely HAD to choose a beer to drink, I would choose Guinness. It may seem weird for a non-beer drinker to choose such a dark beer, but I actually think it has somewhat of a good taste and is really flavorful.
Have you ever tried incorporating Guinness into some of your go-to recipes? From personal cooking experience, I can tell you it really is a game-changer.
This is a roundup of some of my favorite Irish dishes from around the web. They are actually all super creative Guinness recipes. I hope you find something you love!
Slow Cooker Guinness Stew by The Magical Slow Cooker
This slow cooker stew has such a great, deep flavor and best of all, it is ready when you are! Let the slow cooker do the work with this recipe.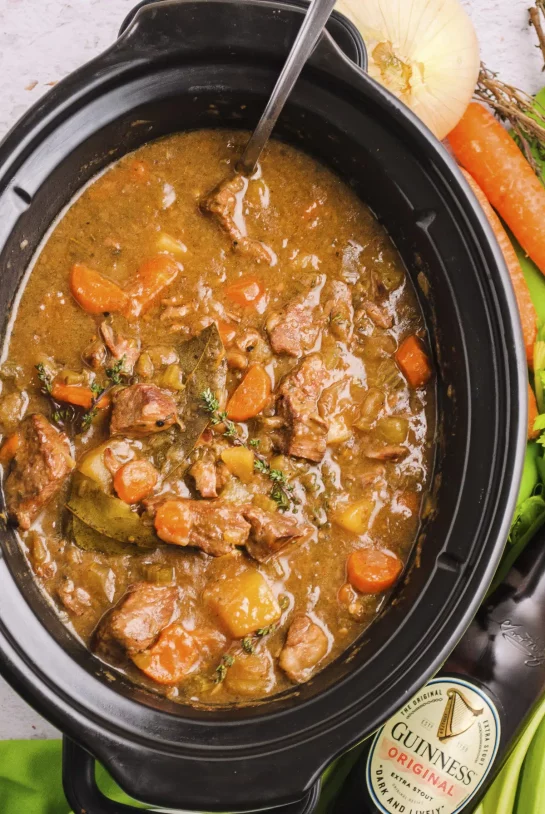 Guinness Beer Bread by Wishes and Dishes (me!)
I love a great Irish Guinness beer bread recipe, especially for St. Patrick's Day. This Guinness version comes together super fast and couldn't be easier to make. Five minutes of work will reward you with a heavenly aroma throughout your house and a warm, crusty loaf in under an hour.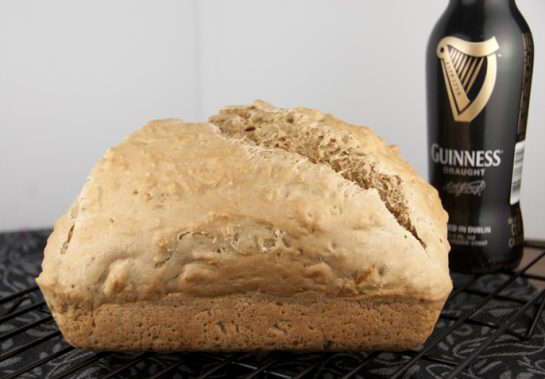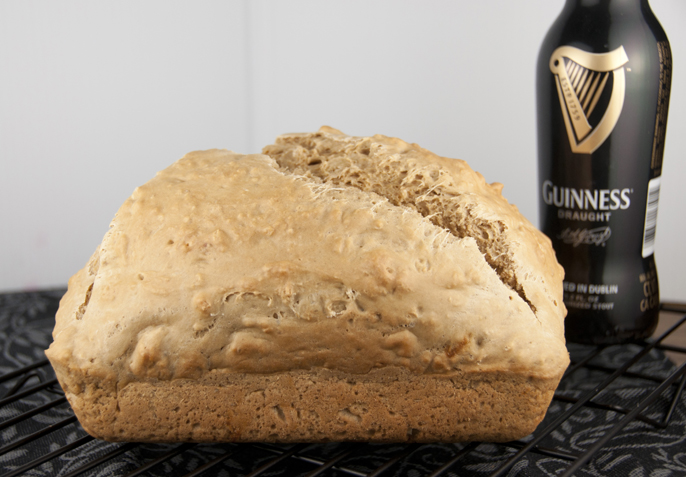 Guinness Turtle Cake by Forking Good Food
This cake has chocolate, pecans, caramel plus so much depth thanks to the guinness. It is perfect for Saint Patrick's Day, or anytime you want something distinctly different for dessert.
Guinness Chocolate Cheesecake by Addicted to Dates
This chocolate cheesecake has such a great grown up flavor. This is one dessert that you will hope for seconds of, every time you have it!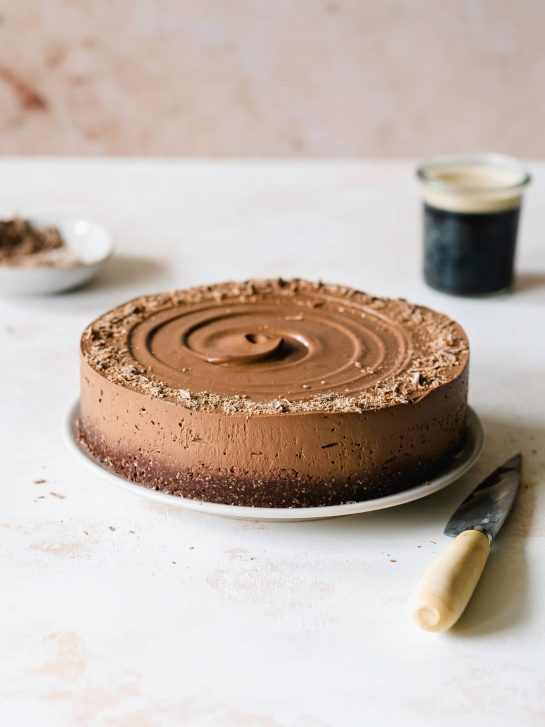 Vegan Chocolate Irish Cake by Wallflower Kitchen
This chocolate cake is deliciously Irish, and it is vegan, to be inclusive for all!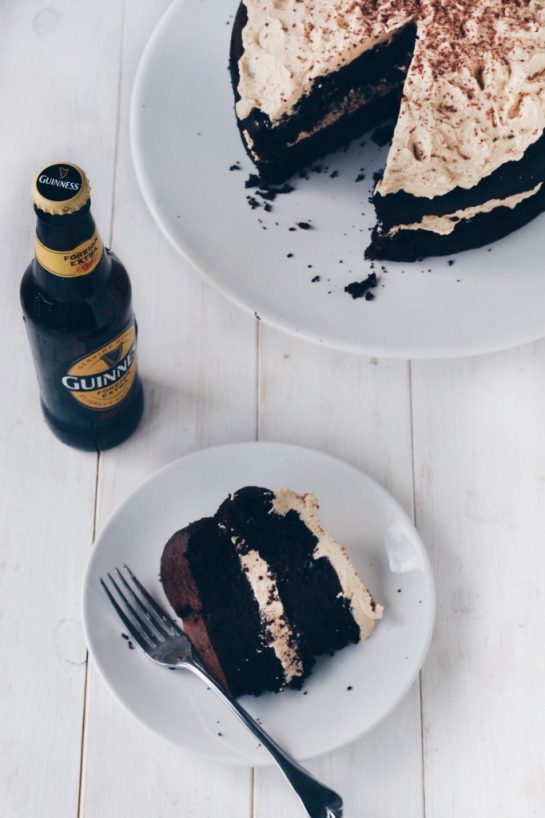 Chocolate Stout Whoopie Pies by Barth Bakery
Whoopie pies get a very decadent and delicious twist with the addition of stout to the mix. This is a bakery worthy treat to make at home.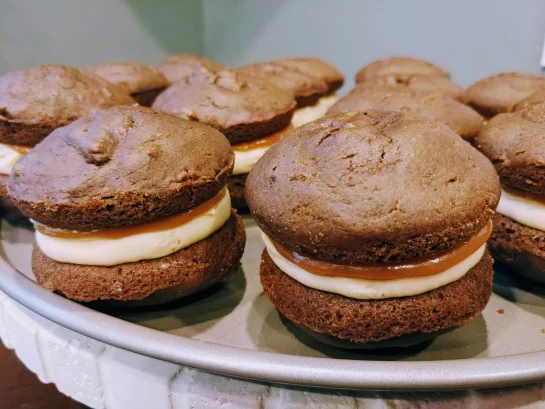 Stout Beef Stew by The Lazy Slow Cooker
Pour some stout into the slow cooker with your stew fixings and you have a dinner that smells so good, your stomach will growl at the first sniff!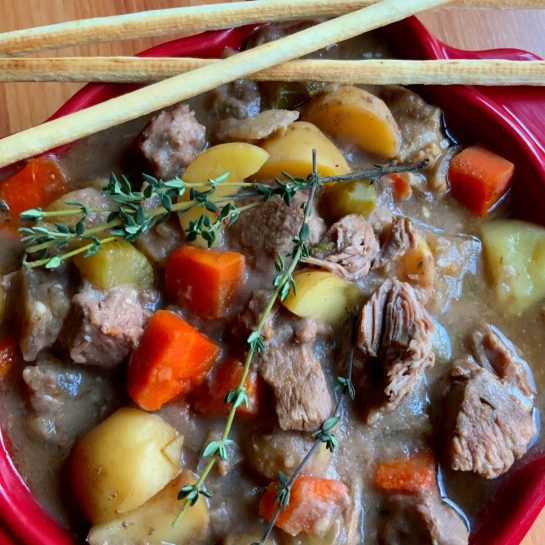 Guinness Brownies by Natalie's Health
Brownies have never had it so good! Pour some Guinness in, and get taste bud tantalizing results!
Slow Cooker Irish Lamb Stew by Recipe This
If you have a craving for lamb stew, this slow cooker recipe has beer in the mix for a hearty and filling dinner that is complete comfort food!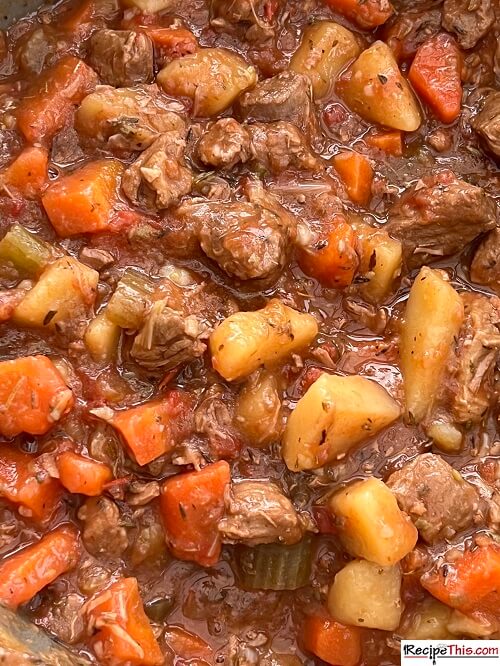 Guinness Bread by Mom Foodie
Beer bread goes to extremes with this guinness bread recipe. It is perfect for serving with stew or slathering with butter!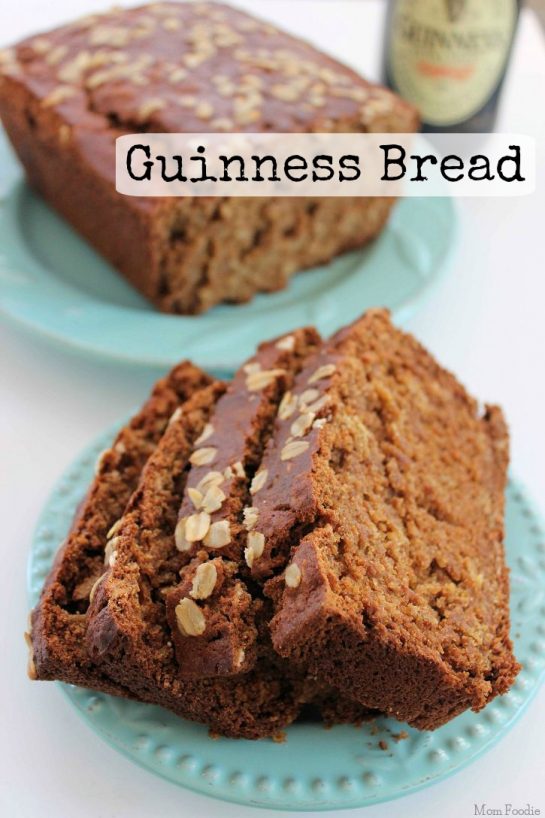 Guinness Beef Stew by Wishes and Dishes (me!)
A wonderful beef stew recipe featuring a hearty sauce flavored with Guinness.  Perfect for St. Patrick's Day and the best beef stew I've ever tasted!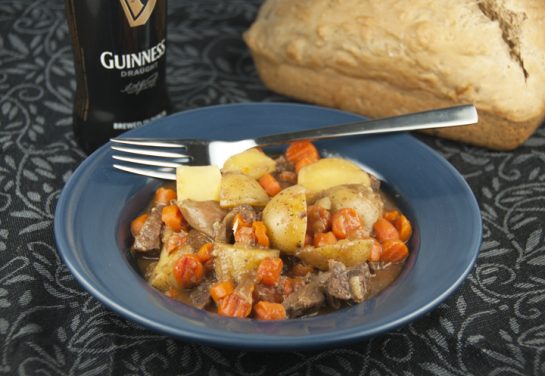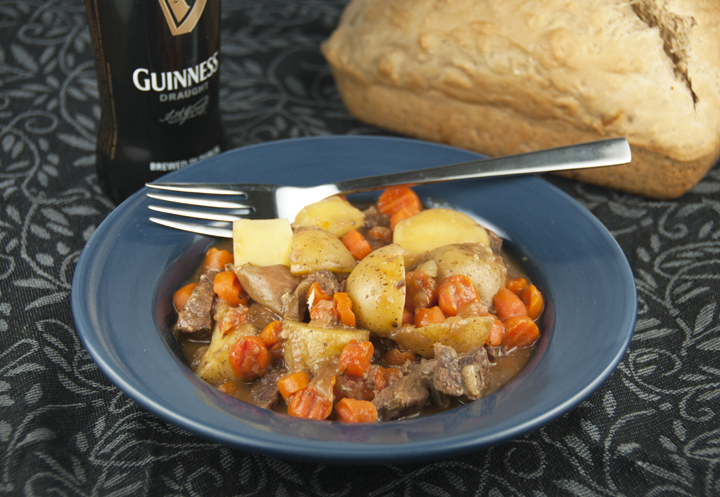 Baby Guinness Shot by Splash of Taste
Feeling like a little shot? These baby guinness shots have kahlua in them for a delicious little kick in the pants!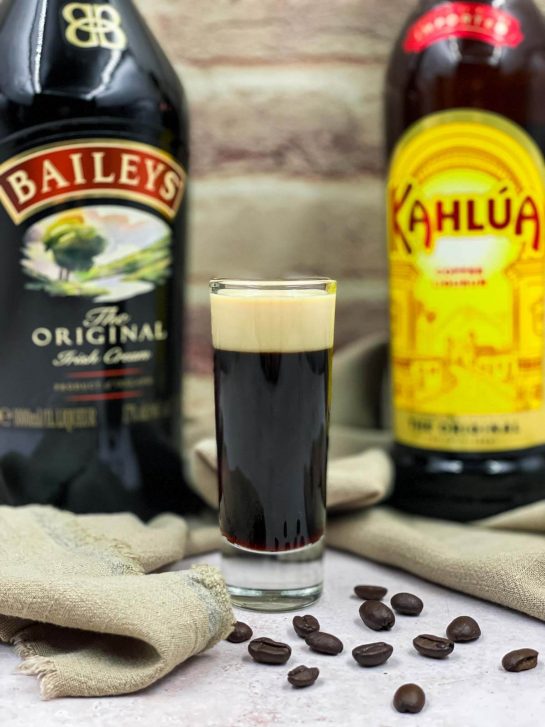 Guinness Braised Short Ribs by Kelly Stillwell
This recipe makes the best short ribs! So good when braised with guinness!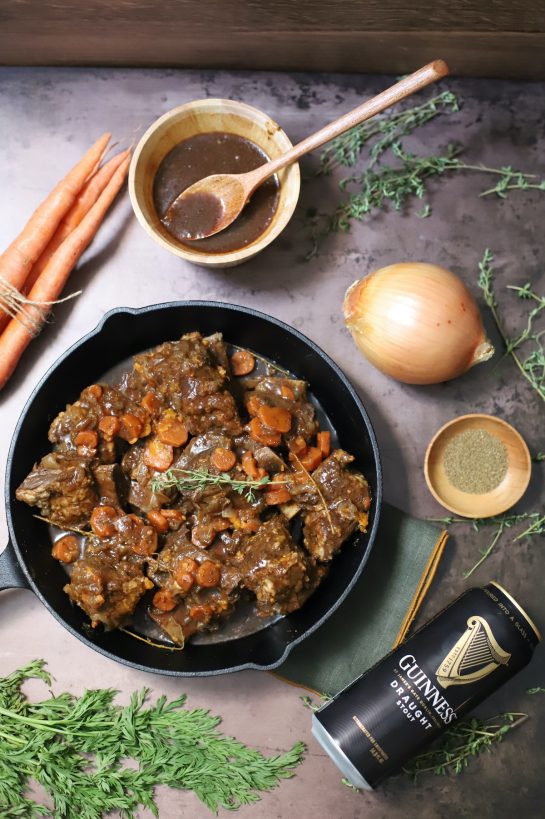 Skillet Beef and Black Beer Stew by In the Kids Kitchen
Got a skillet, some beef and a can of beer? Then you have one incredible meal at your fingertips!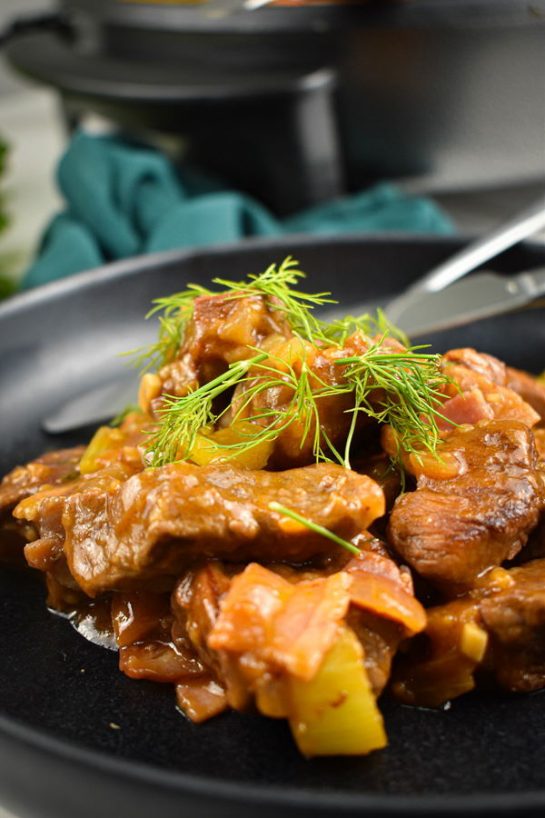 Guinness Pudding Cakes by What a Girl Eats
Oh these pudding cakes are decadence, defined! These are going to be a new favorite way to get your chocolate fix!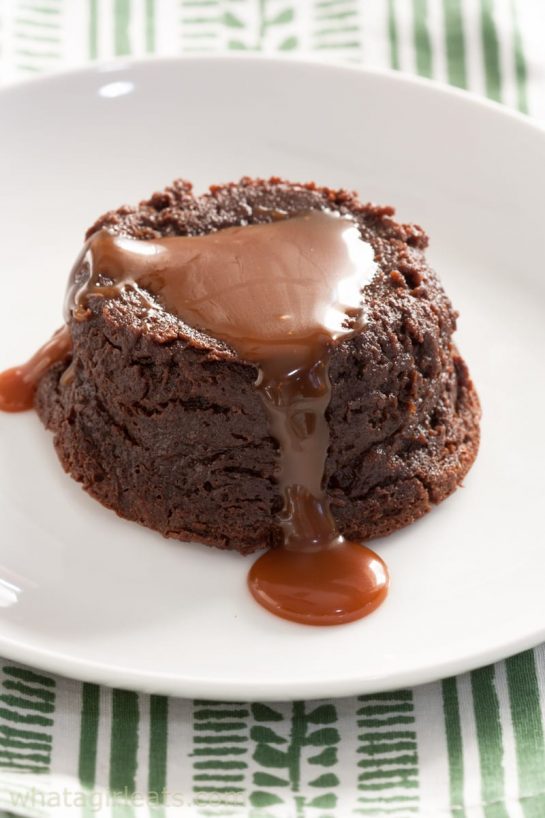 One Bowl Guinness Cake by Boston Girl Bakes
All you need is one bowl to whip up this incredible chocolate guinness cake. It is so delicious~!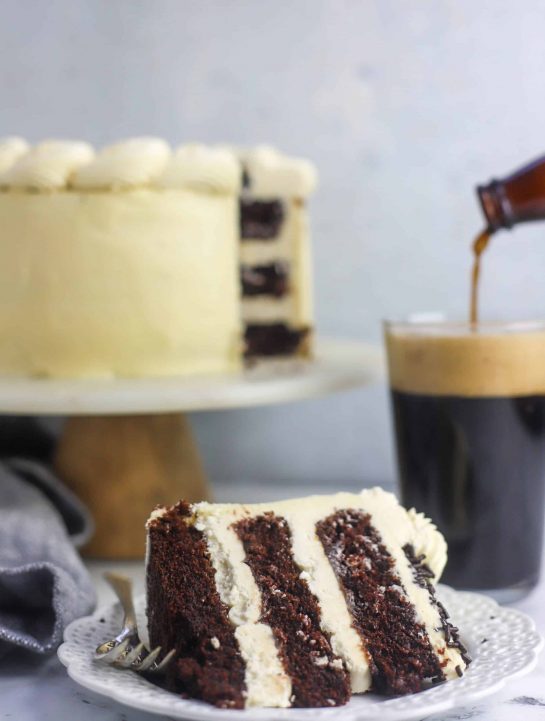 Guinness Cupcakes with Bailey's Frosting by Bitz n Giggles
Bring all of your favorite boozy Irish flavors into one dessert with this amazing cupcake recipe. So good!