14 Best Summer Treats
Get creative and cool down on a hot summer day with these 14 Best Summer Treats! These desserts are great to bring to potlucks or serve to guests!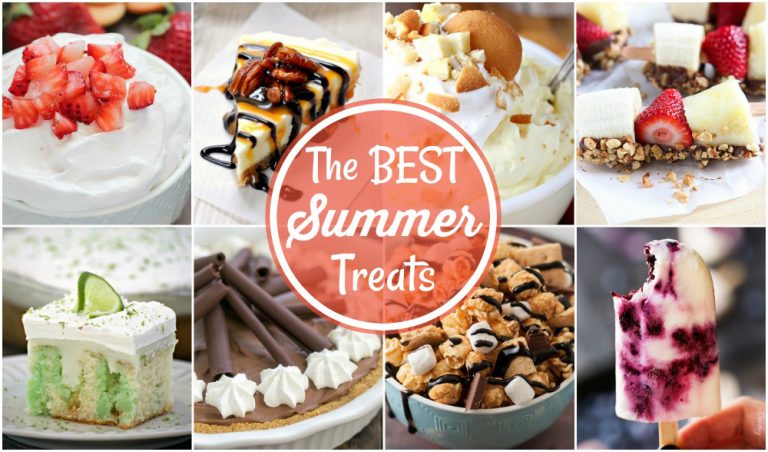 Hello there! Happy Thursday! I got together with a group of my favorite food bloggers where we all picked our favorite summer dessert and put them together in one post. It's always nice to have a bunch of crazy good dessert ideas all in one place, am I right? Round out any outdoor party or potluck with one of these sweet desserts.
I've seen way too many back to school commercials lately and people talking about "end of summer".  Doesn't it just seem like that starts earlier and earlier every year? It's still July for Pete's sake! Just….no. As far as I'm concerned I still have half my summer left so I'm still eating summer food. I am especially loving the abundance of banana pudding here. You will also find a few s'mores recipes which are a summer must. Everything I want to be eating right now at this very moment is in this roundup.
Blueberry Maple Mini Cheesecake Parfaits
Blueberry Lavender Yogurt Pops
Chocolate Pecan Coated Ice Cream Balls
Make sure you pin these 14 Best Summer Treats to your Pinterest dessert board for easy access whenever you need a great dessert recipe!