Turkey Tetrazzini
 A longtime favorite of mine, this creamy Turkey Tetrazzini and pasta dish is fancy enough for entertaining and quick enough for weeknight meals and leftover turkey from Thanksgiving.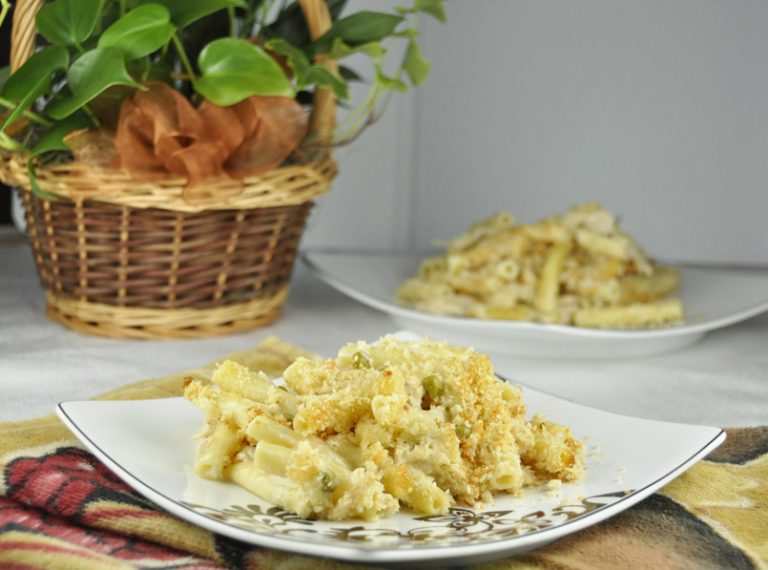 Thanksgiving day came and left …and if you're anything like me it left you with about a half bird worth of prized turkey meat just begging to be used in a delicious meal.  So being me, I got to thinking about what I can do with the left over turkey meat and thought of this idea for a Tetrazzini dish.  So in the event that you aren't already "turkey'd" out, try this Turkey Tetrazzini !
In case you were wondering (like I was before I looked it up)… Tetrazzini is an American pasta dish that includes a cream sauce,  mushrooms, and either chicken, turkey, or seafood.   It is thought to  have been invented in San Francisco and named after the famous opera  singer of the early 1900s, Luisa Tetrazzini, who lived there for many years.  Try to contain your excitement.  I love giving little "cooking lessons" because it helps me to learn, as well.
This recipe for Turkey Tetrazzini is a nice alternative to the turkey and potato default recipes.  It is one of those creamy casseroles that is great to reheat a few  days later – just zap it in the microwave for a couple of minutes and  you're ready to eat – total comfort food!  This time of year I am all about the comfort food.  It's a great way to warm up on these cold days.
I hope everyone had a wonderful Thanksgiving!